107 Views
The Top 14 Turkish Coffee Brands
July 20th, 2021 2:52 PM
Share
We're committed to finding, researching, and recommending the best products. We earn commissions from purchases you make using links in our articles. Learn more here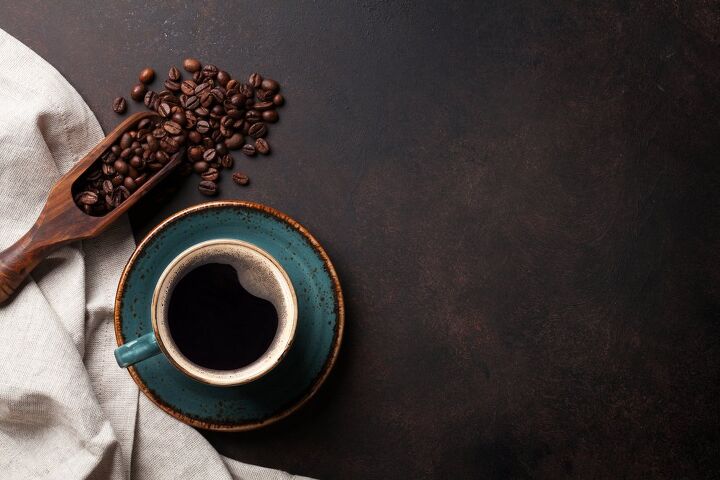 Turkish coffee is quite different from its American counterpart. More like espresso than your average cup of joe, Turkish coffee has a bold and bittersweet flavor. The coffee is left unfiltered, resulting in a higher caffeine content than you would expect with American coffee.
We've done our research and collected the top 14 Turkish coffee brands. Each brand puts its own twist on traditional Turkish coffee. We'll leave it to you to decide which is the best!
Kahve Dunyasi
Adiyaman Kervansaray Kahve
Taft Coffee Co.
Shazel 
Adil Kayisoglu
Kurukahveci Mehmet Efendi
Selamlique
As Kuru Kahvecisi
İstanbul Kahve
Mahmood Coffee
Arınba
Tchibo
Detay Kahve
Nuri Toplar
Are you interested in giving Turkish coffee a try? Then you'll want to take a look at our brand descriptions below.
What Are The Top Turkish Coffee Brands?
We'll admit that you may not be able to pronounce these top Turkish coffee brands. Luckily, that won't stop you from enjoying their delectable products! Check out the The Top 14 Cuban Coffee Brands after you try these great Turkish coffees.
1. Kahve Dünyası
Ever since 2004, Kahve Dünyası has been a highly-recommended brand in Turkey and beyond. The company has a customer-centered approach and produces chocolate, ice cream, and pastries in addition to Turkish coffee.
Kahve Dünyası's product line features three different kinds of Turkish coffee: Dark Roast, Medium Roast, and Coffee with Mastic Flavor. Mastic has a refreshing flavor that's similar to cedar and pine.
All three types of coffee have velvety foam, thick consistency, and a traditionally delicious Turkish coffee flavor. Customers are quick to praise the rich taste and smell of Kahve Dünyası's Turkish Coffee.
2. Adiyaman Kervansaray Kahve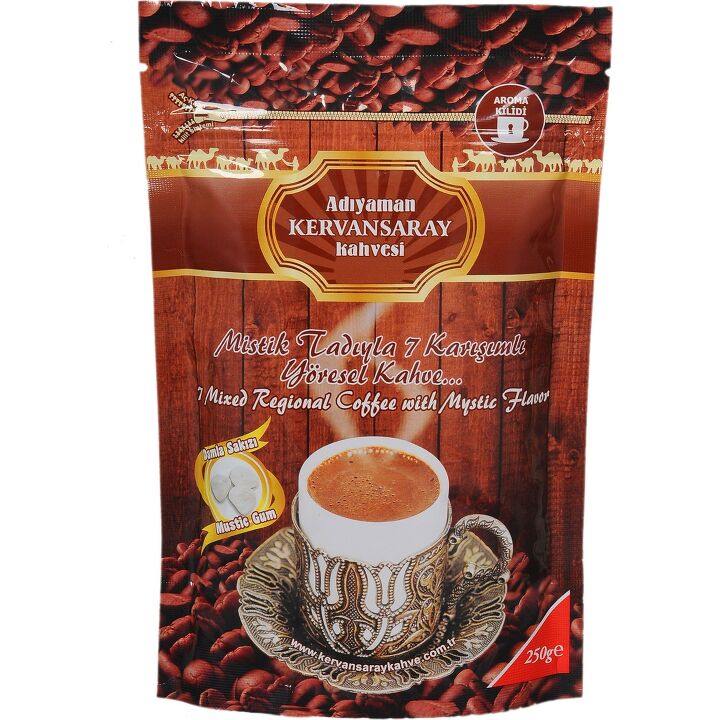 Adiyaman Kervansaray Kahve sells directly from the factory to the public. This allows this top Turkish coffee brand to keep its prices low. Its 100% natural coffee is the only certified decaffeinated Turkish coffee produced in Turkey.
Products from Adiyaman Kervansaray Kahve include Kervansaray Coffee and Caravanserai Coffee. Kervansaray Coffee is a blended drink that contains Turkish coffee, cocoa, salep, carob, cream, mastic gum, and Melengiç products. Meanwhile, Caravanserai Coffee features local Adiyaman Coffee paired with pistachio flavoring.
Customer reviews call Adiyaman Kervansaray Kahve's coffee amazing, spectacular, and distinctly flavorful. Many people who have bought this coffee report that they've recommended it to all of their friends and family!
3. Taft Coffee Co.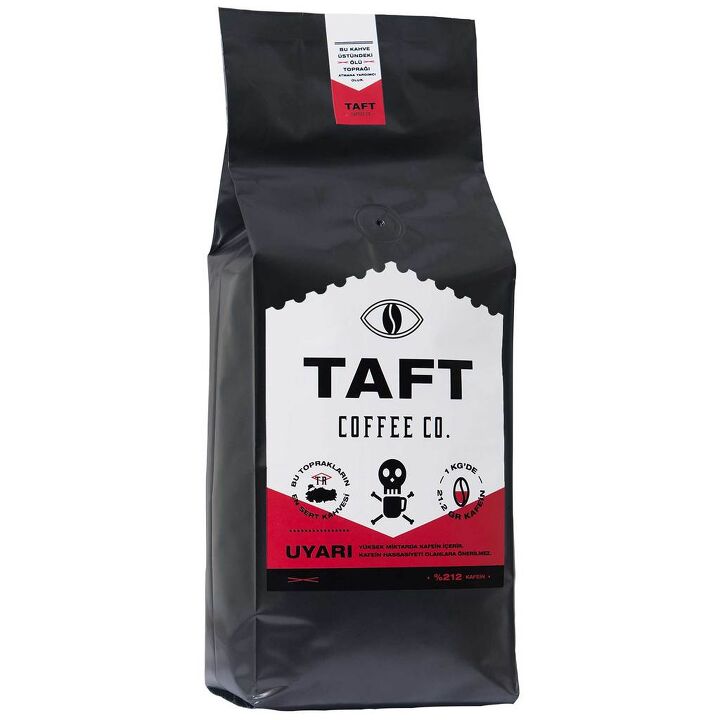 Taft Coffee Co.'s claim to fame is producing the world's strongest coffee with an extremely high caffeine content. If you need a coffee that will really give you that jolt of energy in the morning, look no further! Taft Coffee Co. was founded only a few years ago in 2017. It quickly grew and established itself as a top Turkish coffee company.
This coffee company only produces one kind of coffee, but it's a truly special blend that combines flavor and energy. It has an impressive 23.2 grams of caffeine in every kilogram of coffee. Plus, Taft Coffee Co. products don't go through any chemical processing, and they don't contain additives.
Customers love that this coffee is easy to drink despite its incredible caffeine content. They praise its flavor, smell, and ability to provide them with plenty of energy.
4. Shazel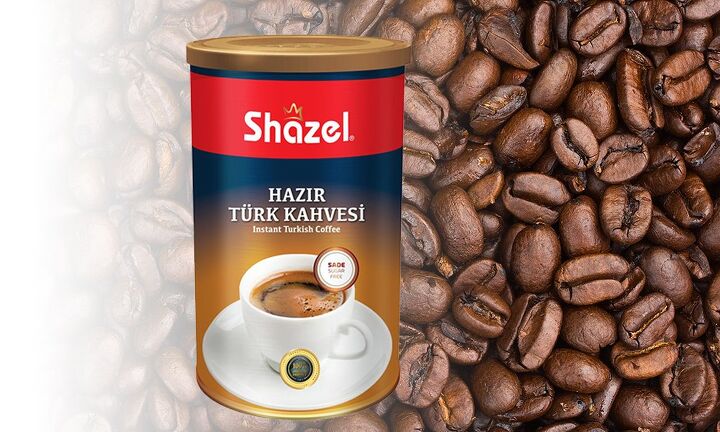 Although Shazel has only been around for a few years (it was founded in 2016), it quickly grew in popularity. Now, Shazel is, without a doubt, one of the top Turkish coffee brands. Plus, it's likely to continue growing at a rapid pace thanks to its delicious products.
Shazel produces instant Turkish coffee with and without sugar. If you're new to the world of Turkish coffee, you're likely to prefer the option with sugar. At first sip, sugar-free Turkish coffee is likely to be too bitter for the average person's liking.
5. Adil Kayışoğlu
Adil Kayışoğlu recognizes that Turkish coffee is a true cultural phenomenon. This top Turkish coffee brand meticulously roasts and grinds dried coffee beans to create its delicious products. Using Arabica coffee beans from Brazil, Adil Kayışoğlu roasts them until they have a light flavor.
As a top Turkish coffee brand, Adil Kayışoğlu nods to tradition and shows off its mastery of the product. Its coffee is often sought out by Turkish coffee aficionados who prefer the meticulous production standards of Adil Kayışoğlu.
6. Kurukahveci Mehmet Efendi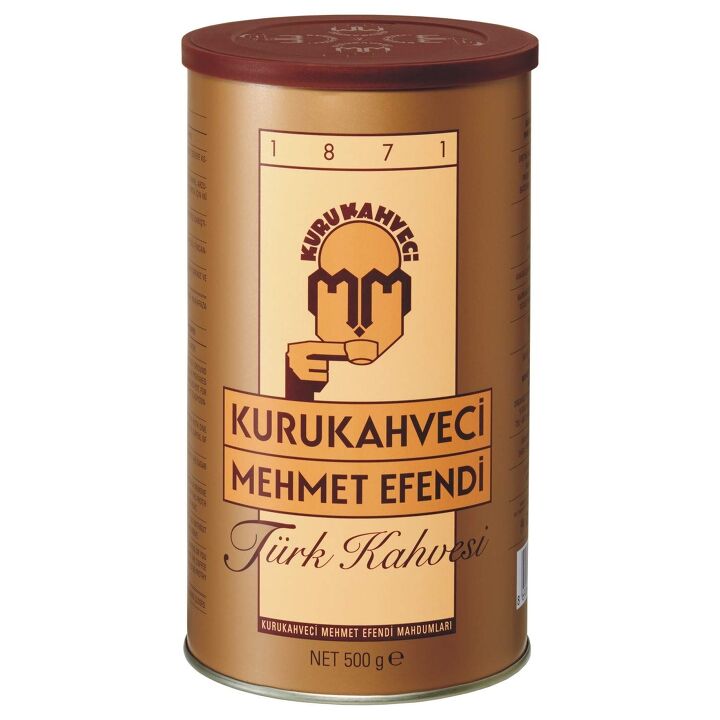 Kurukahveci Mehmet Efendi recognizes and carries on the tradition that surrounds Turkish coffee. With its special taste, smell, foam, and preparation, Kurukahveci Mehmet Efendi has produced a delicious offering that respects tradition.
Kurukahveci Mehmet Efendi's coffee is blended using high-quality Arabica beans that come from Central and South America. These Arabica beans are meticulously roasted and finely ground for the perfect finish.
This coffee is meant to be gently boiled and enjoyed with the grounds still in the cup. You'll love Kurukahveci Mehmet Efendi's traditional Turkish coffee, with its lingering aroma, delicious flavor, and intense body.
7. Selamlique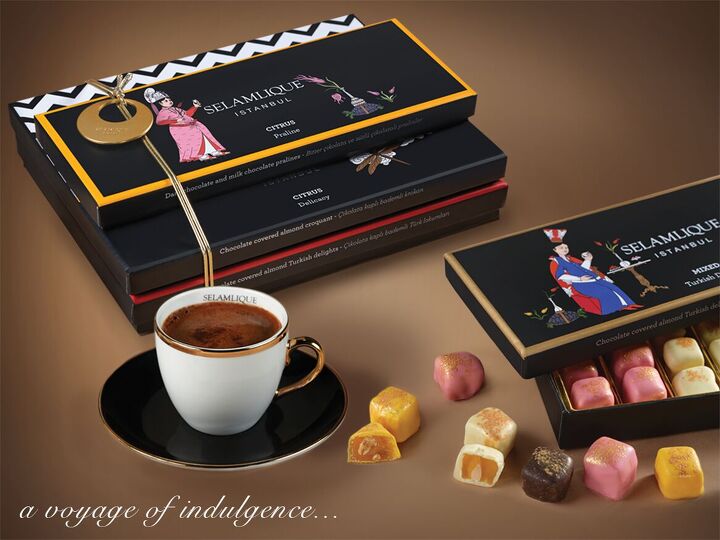 Selamlique is unique among the top Turkish coffee brands because of its wide offering of flavors. While many of the brands on our list offer one or two flavors, Selamlique has a vast product line.
You can find flavors such as Traditional Turkish Coffee, Dark Roast Turkish Coffee, Decaf Turkish Coffee, and Cardamom Turkish Coffee. There's also Chocolate Turkish Coffee, Mastic Turkish Coffee, and Cinnamon Turkish Coffee. Whether you prefer a bitter taste or something sweeter, you'll be able to find your ideal coffee from Selamlique.
Another thing that sets Selamlique apart is that it offers single-serving coffee capsules similar to Keurig cups. If measuring out your coffee grounds takes too much time and effort, you'll be a fan of Selamlique's coffee capsules.
8. As Kuru Kahvecisi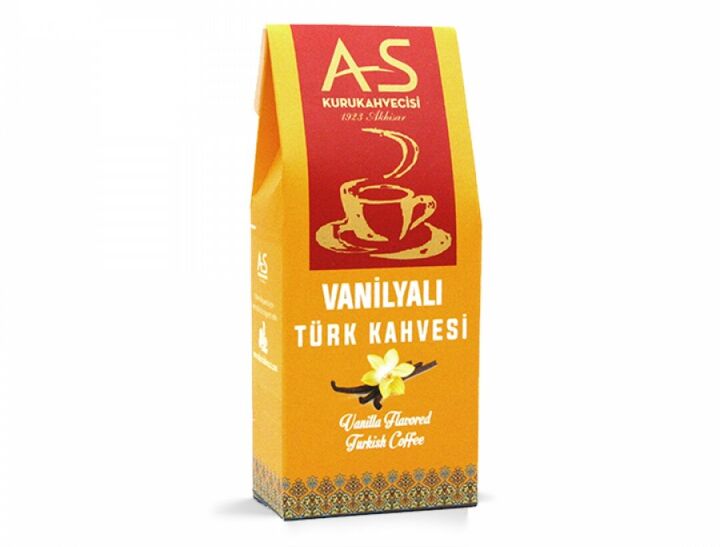 As Kuru Kahvecisi features a multitude of flavors of Turkish coffee. Interested in trying out several variations of this decadent drink? Then you'll love As Kuru Kahvecisi's sets of three or six flavors. Some of As Kuru Kahvecisi's top flavors include Cardamom, Vanilla, Irish Cream, and Chocolate.
Aside from more traditional flavors, As Kuru Kahvecisi has also branched out. It has released flavors such as Night, Irish, Sultan, Dibek, and Menengic. There are many more options to explore as well!
9. İstanbul Kahve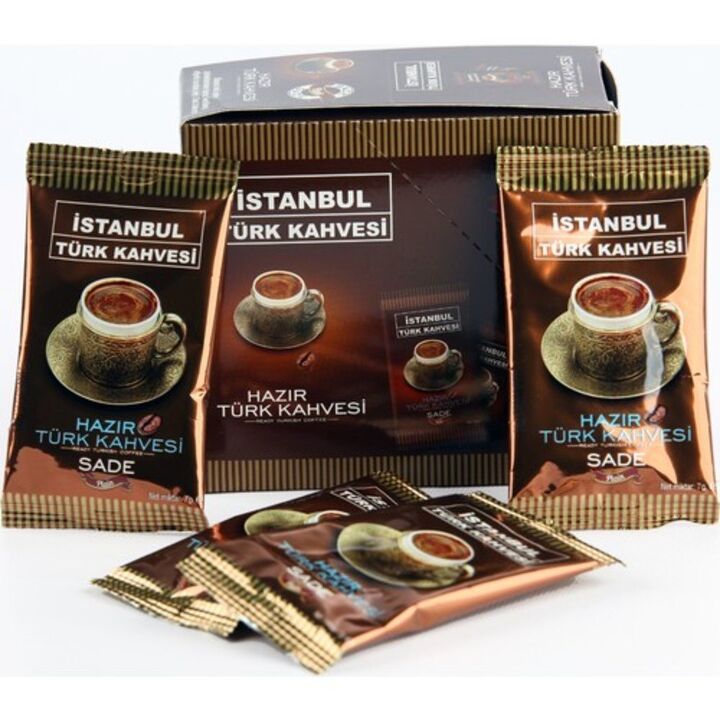 Are you a fan of Turkish coffee, but don't have a lot of extra time in the morning to prepare it? Then İstanbul Kahve is a great choice for you. This traditional Turkish coffee brand offers delicious products that are quick and easy to prepare.
İstanbul Kahve has three Turkish coffee products available. One is Plain Instant Turkish Coffee, and another is Medium Instant Turkish Coffee. Finally, there is also an Instant Turkish Coffee with sugar available.
10. Mahmood Coffee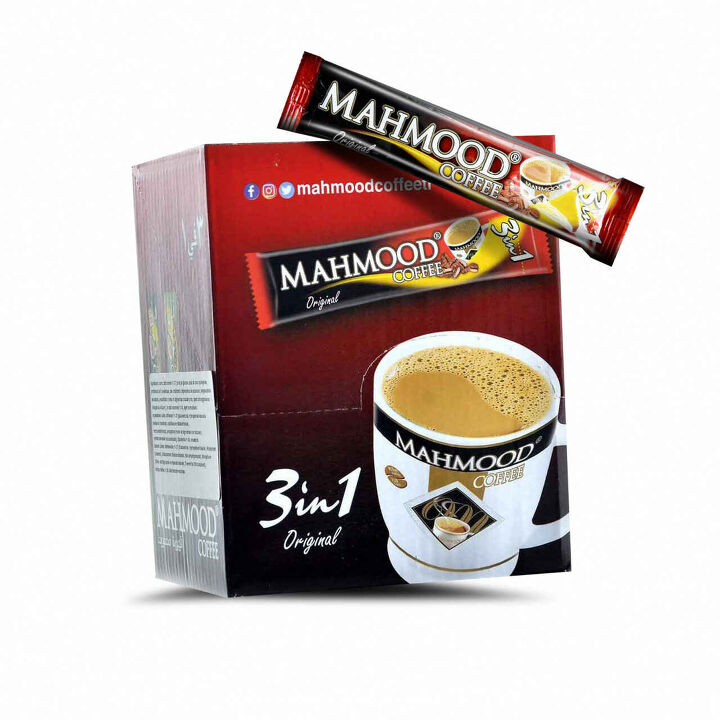 Mahmood Coffee offers several options to lovers of Turkish coffee. This top Turkish coffee brand produces several different blends to cater to various tastes. A couple of the most popular flavors include Dibek and Cardamom.
You can purchase Mahmood Coffee in a larger plastic bag, in one-serving packages, or in a jar. There are plenty of choices to fit your budget and desired taste!
11. Arınba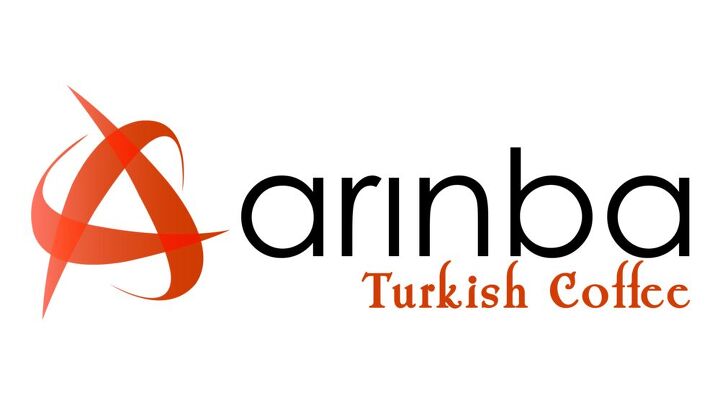 Since 2011, Arınba has produced Turkish coffee using traditional and natural methods. The company started out by exporting fruits and vegetables. But it wasn't long until Arınba expanded to export Turkish coffee and Turkish delight as well.
Arınba prides itself on its commitment to tradition and quality. Turkish coffee is uniquely produced with a detail-oriented approach. From cooking to roasting to grinding, Arınba focuses on creating the most delicious Turkish coffee you've ever tasted.
12. Tchibo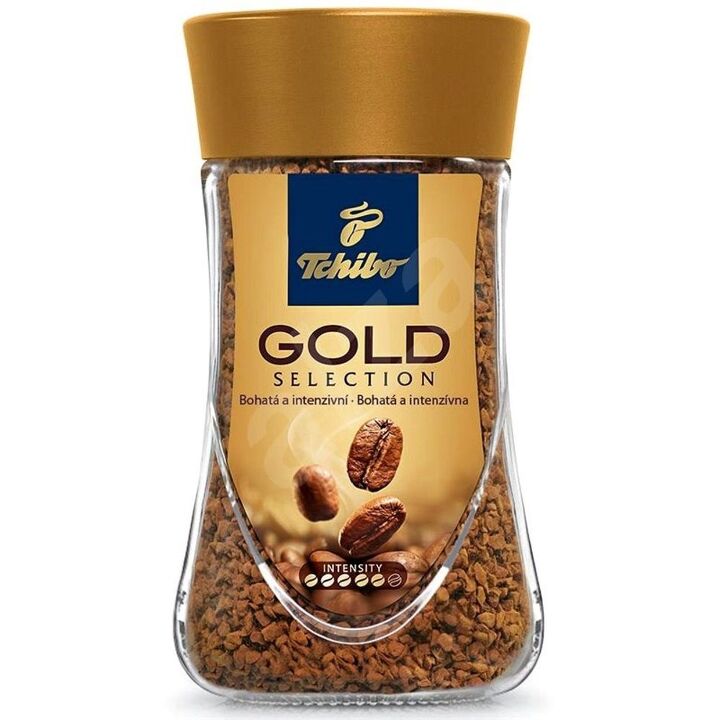 Described as mild, pleasant, and aromatic, Tchibo's Turkish coffee is a lovely way to start your morning. Top Turkish coffee brand Tchibo focuses on extra-finely ground beans and perfectly thick foam. This, plus the coffee's strong taste, makes drinking Tchibo's Turkish coffee a highly enjoyable experience.
13. Detay Kahve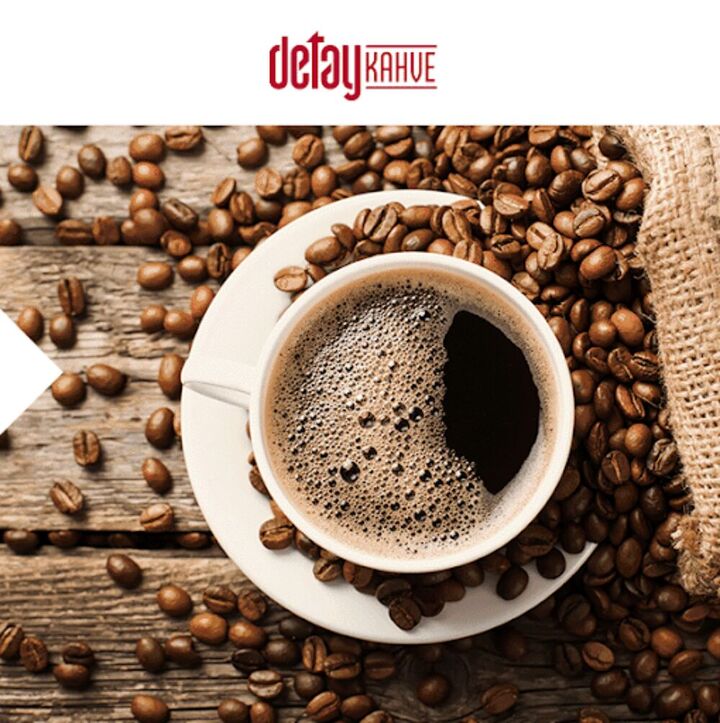 Yet another of the top Turkish coffee brands is Detay Kahve. Detay focuses on creating the perfect combination of the best Arabica coffee beans available. These Arabica beans are then roasted and ground to perfection.
You can choose from Medium Roast, Dark Roast, or Mastic Flavor. Mastic is a refreshing flavor that's very similar to cedar and pine. There are multiple sizes available, and you can choose between a bag and a tin.
14. Nuri Toplar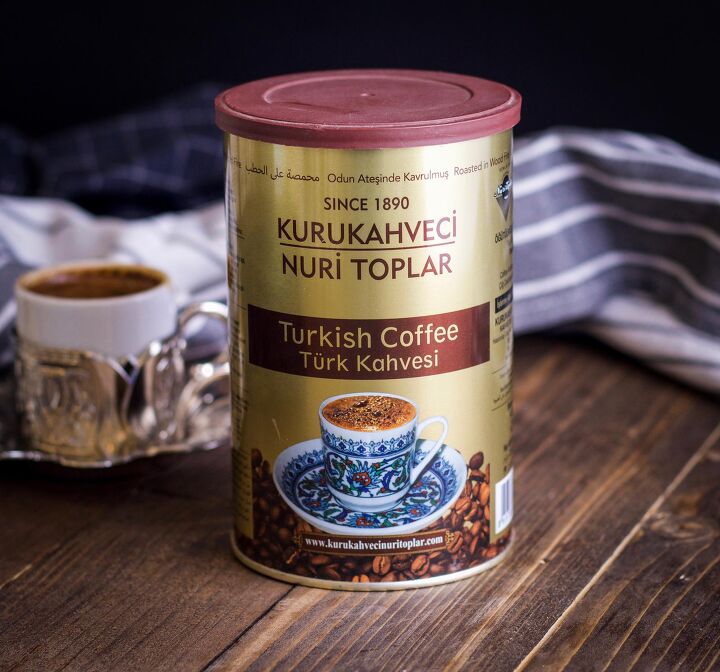 One of the oldest companies on our list, Nuri Toplar has been around since 1890. That's given this top Turkish coffee brand plenty of time to refine its recipe! Now, Nuri Toplar offers multiple flavors of Turkish coffee.
Aficionados of Turkish coffee often turn to Nuri Toplar, thanks to its great reputation and delicious coffee. The coffee is produced using traditional methods and has that classic Turkish coffee taste.
---
Related Questions
Is Turkish coffee bad for you?
It may sound surprising, but Turkish coffee comes with multiple health benefits! It balances cholesterol, helps to prevent heart disease, and keeps the digestive system moving.
However, there is such a thing as too much Turkish coffee. Drinking Turkish coffee more than three times a day can lead to issues with your heart rhythm. Therefore, be sure to enjoy Turkish coffee in moderation!
Is Turkish coffee stronger than espresso?
The taste of Turkish coffee is stronger than the taste of espresso. However, when you're looking at caffeine content, espresso contains more than Turkish coffee does. Still, Turkish coffee is stronger than most other types of coffee.
What does Turkish coffee taste like?
Turkish coffee is condensed similarly to espresso. It has a solid bittersweet taste. Often, sugar is added to make this delicious drink a bit sweeter.

Jessica Allen
With a lifelong passion for writing plus strong enthusiasm for home improvement and DIY projects, joining the team at Upgraded Home was an easy choice. Jessica Allen likes to share helpful information with current and aspiring homeowners. Aside from writing, Jessica loves doing yoga, playing the piano, and dabbling in graphic design.
More by Jessica Allen
Published July 6th, 2021 4:51 PM