317 Views
The Top 16 French Coffee Brands
July 20th, 2021 2:56 PM
Share
We're committed to finding, researching, and recommending the best products. We earn commissions from purchases you make using links in our articles. Learn more here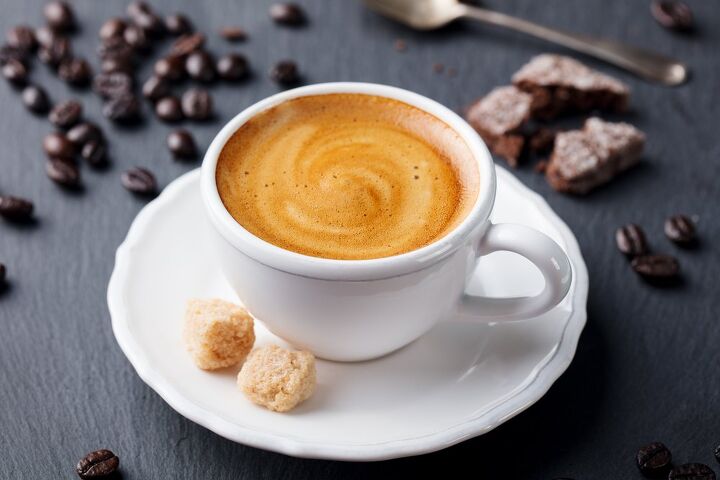 Do you have a French press, but no French coffee to go with it? Never fear; we've taken a deep dive into all of the French coffee brands on the market today. In this article, we've compiled the top 16 that are sure to satisfy your craving for delicious French coffee.
Below, we've listed the top 16 French coffee brands in no particular order. Each of these brands has a unique line of coffee products with various flavors.
Carte Noire
Leroux
Enjoué
Jacques Vabre
Legal Le Gout
Illy
Albert
Folliet
Chapuis
Danican
Legal
Grand'mère
Malongo
Maison du Café
Meo
Sati
Ready to find out more about the delectable coffee produced by these top French coffee brands? Take a look at our brand profiles below.
What Are The Top French Coffee Brands?
Whether you're looking for the perfect black coffee or something sweet and flavorful, the following brands have got you covered. Check out the these Top 14 Turkish Coffee Brands after you enjoy some French coffee that we recommend.
1. Carte Noire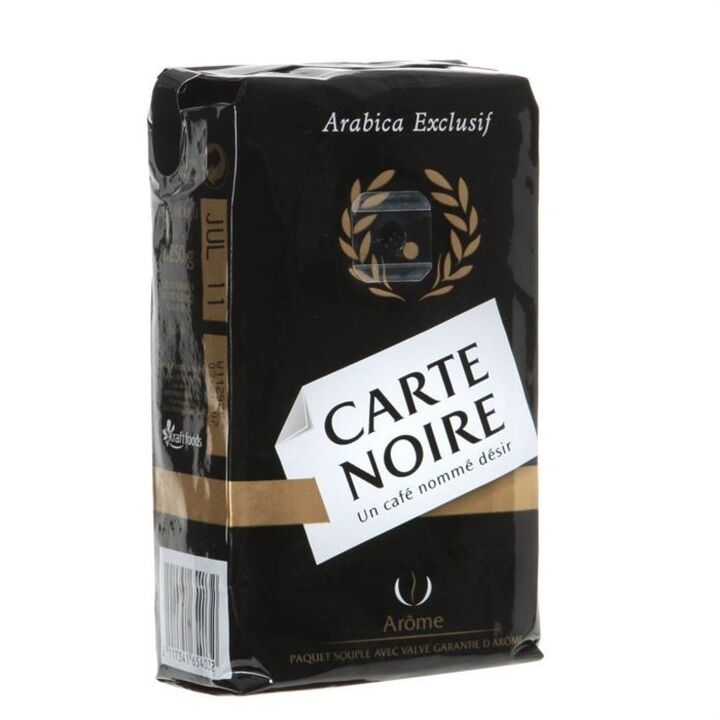 Carte Noire has gained a reputation as one of the top French coffee brands. Its claim to fame is the way the company blends pure Arabica beans to create a luxurious flavor. Carte Noire recommends drinking its coffee black or with a small dash of milk if you prefer a creamier taste.
Available as ground coffee and instant coffee, Carte Noire offers a Classic and a Decaffeinated blend. Both options feature a perfectly balanced flavor with an enticing aroma.
2. Leroux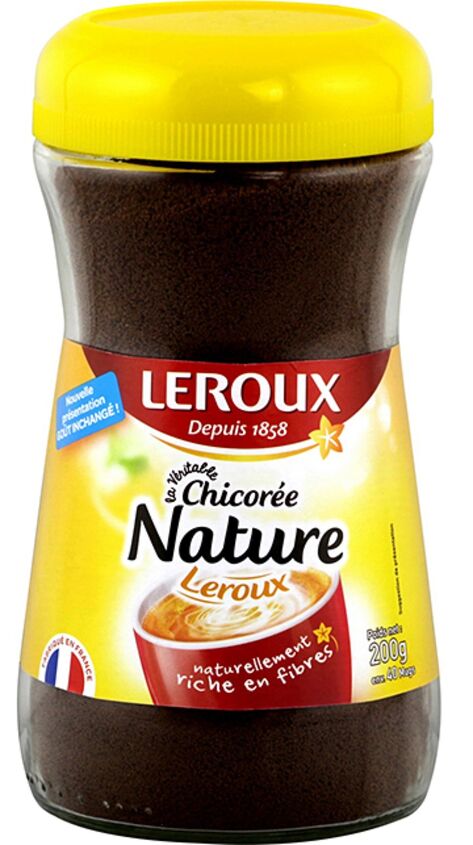 Leroux is another top French coffee brand. Its most popular coffee is flavored with 100% chicory, which has a slightly woody, nutty flavor. Leroux recommends preparing its coffee with milk or water and then drinking it hot or cold.
Leroux's French coffee is rich in fiber, and it's gluten-free and caffeine-free. All ingredients are 100% natural.
3. Enjoué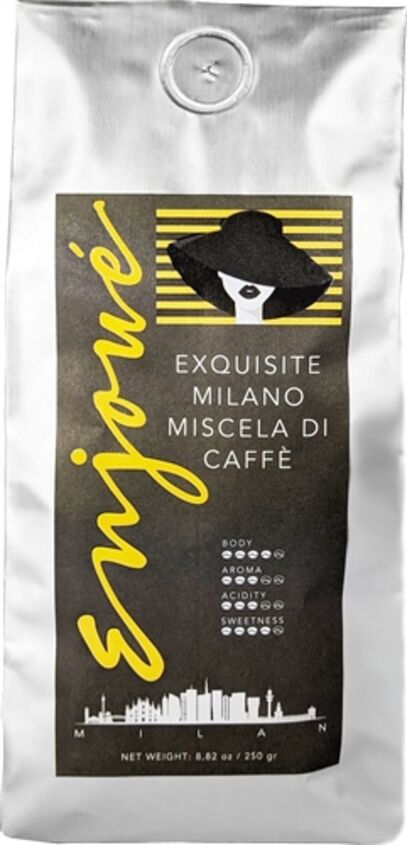 As Enjoué itself explains, "Enjoué is how coffee should be." This top French coffee brand is rooted in its European heritage. Its coffee is crafted with cultural artistry in mind.
Each of Enjoué's blends is artisanally designed and roasted in Europe. This creates a specially curated experience, from the coffee's texture to its taste and aroma. Enjoué's coffee comes with a guarantee of quality, purity, and freshness.
4. Jacques Vabre

Something that sets Jacques Vabre apart from many of the top French coffee brands is its use of Robusta beans. In many types of coffee, you'll see Arabica beans being used. Robusta beans give a slightly different flavor that many customers really enjoy.
Jacques Vabres's French coffee is thick, aromatic, smoky, and spicy. The Robusta beans are sourced from Central Africa, Indonesia, and Vietnam. The coffee isn't very acidic, but it does have a bitter quality.
5. Legal Le Gout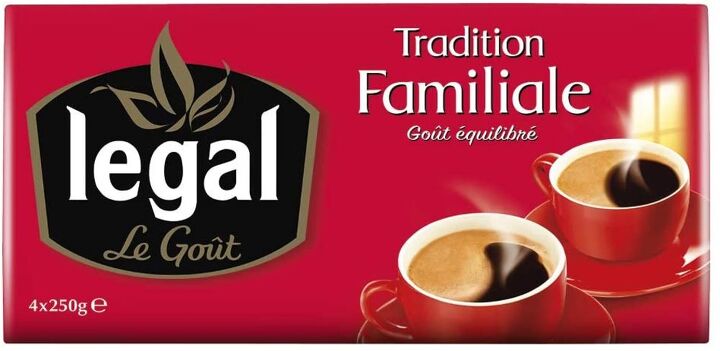 Since 1851, Legal Le Gout has created delicious coffee blends and enjoyed its status as a top French coffee brand. Legal Le Gout is very particular about its recipes, using only the finest organic Arabica coffee beans. It avoids using GMOs and aims to provide the absolute best product possible for its customers.
With its rich flavor and tempting aroma, Legal Le Gout's coffee is great served black or with cream and sugar. Using a French press to brew your Legal Le Gout coffee will produce the best results.
6. Illy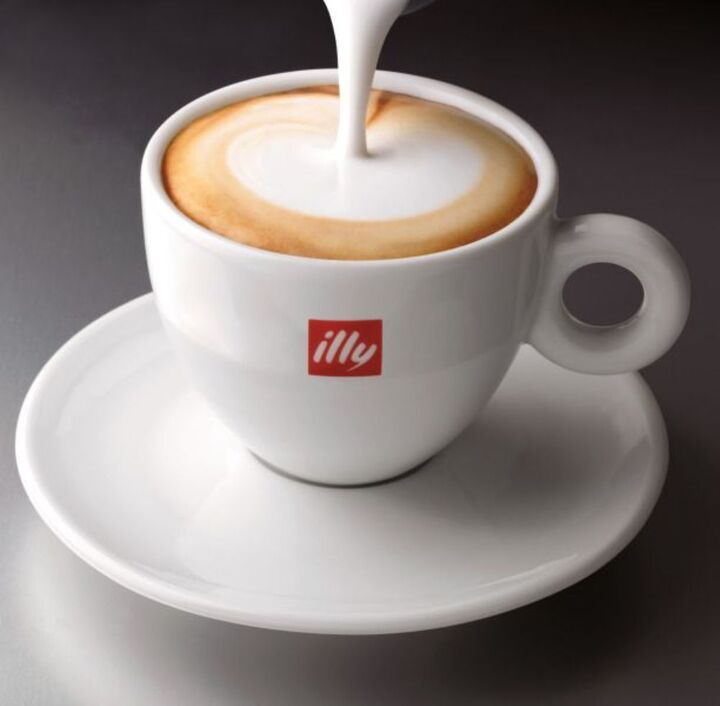 Although Illy also produces Italian coffee, it is considered a top French coffee brand. Illy sells French presses and coffee beans that pair well with this coffee-making device.
Aside from French and Italian coffee, Illy takes inspiration from other countries around the world. Its coffee is flavored with tastes from a variety of cultures for a delectable and fascinating coffee-drinking experience.
7. Albert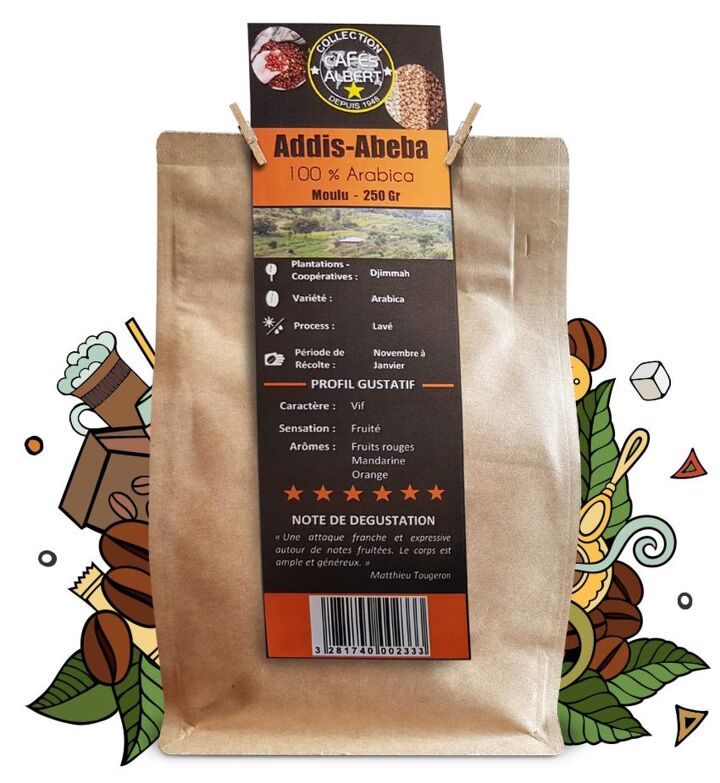 Albert produces a range of coffee blends inspired by countries around the world. This top French coffee brand gleans inspiration from Ethiopia, Brazil, India, Colombia, Vietnam, Guatemala, and more.
Something unique about Albert is that you can choose how finely ground the coffee beans are. You can select Grain, Espresso Machine, French Press, Italian Coffee Maker, or Filter Coffee Maker for your ideal texture.
8. Folliet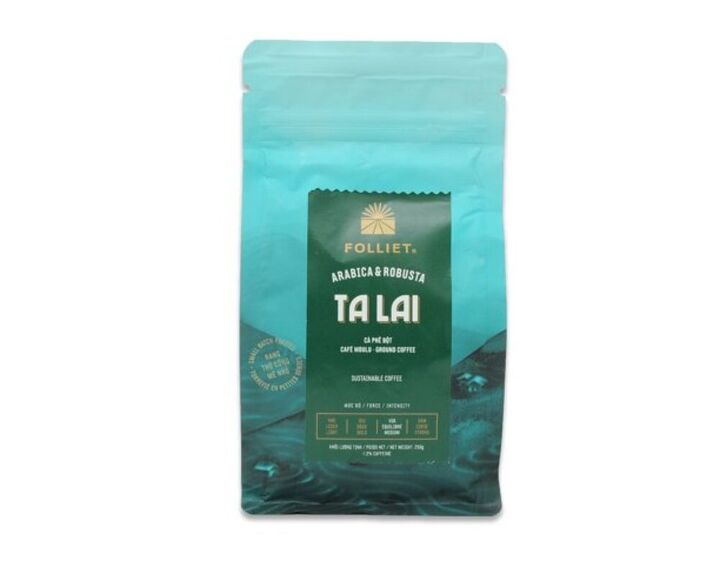 Ever since 1880, Folliet has been producing delicious French coffee. Considering how long the company has been in business, it's no surprise that it's revered as a top French coffee brand! Folliet offers coffee beans, ground coffee, two types of coffee capsules, and coffee pods.
Folliet has plenty of flavors to choose from as well–and many that no other top French coffee brand offers! These include apple, kiwi, melon, pear, grape, banana, avocado, and mango.
9. Chapuis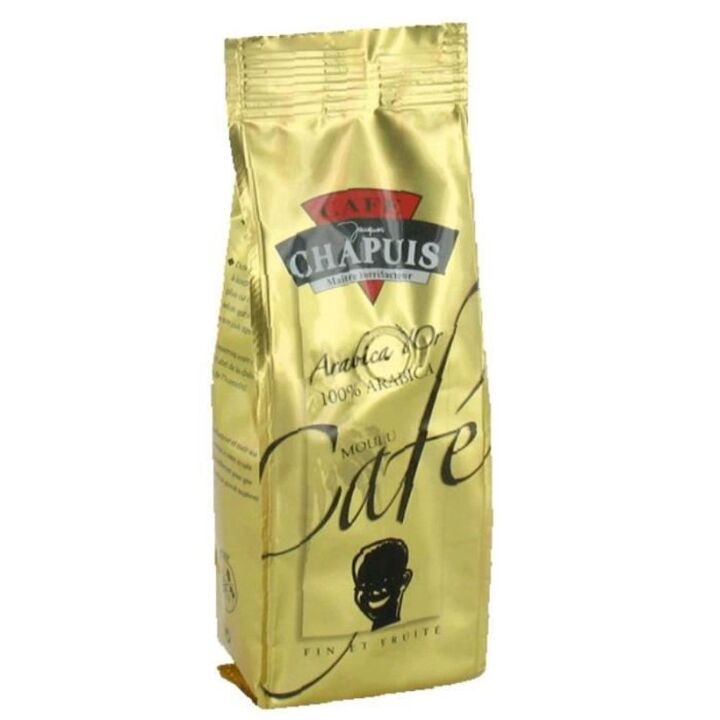 Chapuis is a top French coffee brand with multiple coffee lines, including an organic line and a traditional line. It also features a line of pre-portioned coffee capsules similar to Keurig Cups.
Chapuis's organic label features fruity flavors, as well as full-bodied gourmet coffees. You can find fruity, sweet, gourmet, Corsica, and nutty flavors in the traditional coffee line. Many of the traditional coffees are inspired by other countries, like Ethiopia, Guatemala, and Brazil.
10. Danican
Danican has been in business for more than 50 years. During that time, it gained prevalence as one of the top French coffee brands.
Danican offers both coffee beans or ground coffee. Its blends are based on meticulous tasting sessions and traditional French techniques. This top French coffee brand highlights various flavors in each blend to provide the perfect balance and taste.
One blend is Prince of Abyssinia, a sour blend with undertones of cocoa. Another is Caribbean Delight, which has a balanced cocoa flavor. There's also Kalossi of Makassar, a full-bodied blend with woody undertones and hints of violet.
11. Legal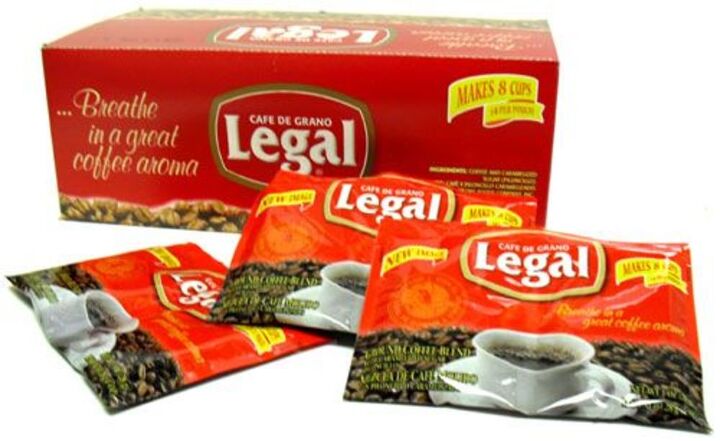 Founded in 1851, Legal holds over 10% of the market share for coffee in France. It's long been considered one of the top French coffee companies and plays a huge role in the world of coffee. In fact, Legal is the leading independent French coffee producer.
Legal is widely known for its decadent black coffee. This coffee has a velvety texture, a rich taste, and a delightful aroma. Legal's true black coffee is delicious on its own or with added cream and sugar.
12. Grand'mère

Grand'mère began in 1954 when husband and wife René and Lucette opened a grocery store. To attract passersby, they brewed their own coffee blends in hopes the aroma would draw people into their store. It was no surprise that they quickly found success!
Grand'mère is now considered a top French coffee brand. It offers ground coffee, coffee beans, and coffee capsules, among other products. Some of its most popular coffees are the classic French blend and Corsica blend.
13. Malongo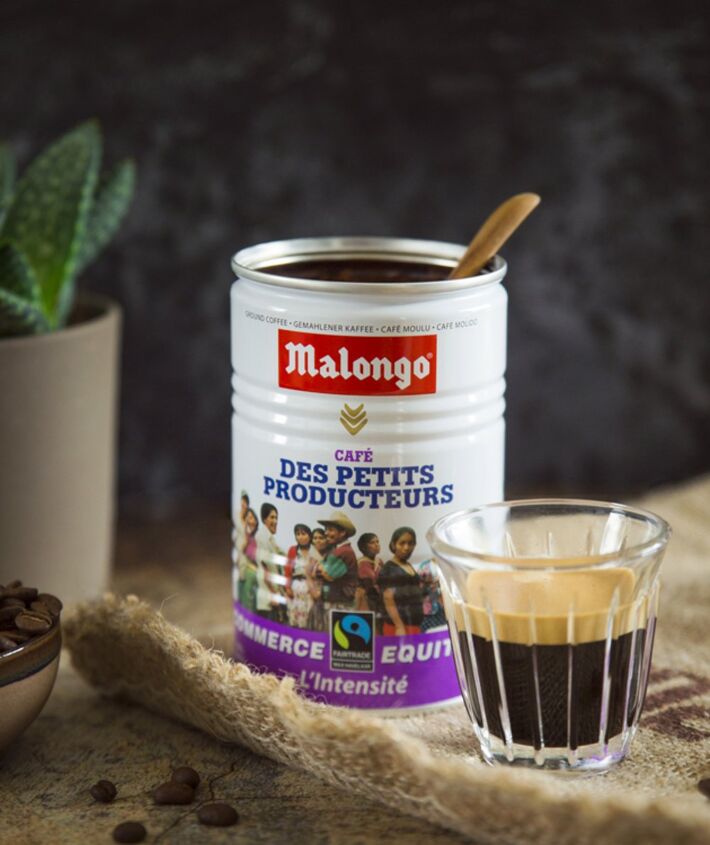 Top French coffee brand Malongo has been headquartered in Nice since 1934. The family-owned company has enjoyed success for years, thanks to its delicious and high-quality coffee blends. Since 1992, Malongo has been the top player when it comes to coffees produced through organic and fair trade farming.
Malongo's product line includes coffee pods, coffee beans, ground coffee, and instant coffee. There are tons of flavors available as well! Arabica, Typica, Bourbon, Caturra, Robusta, and Mocha are just a few.
14. Maison du Café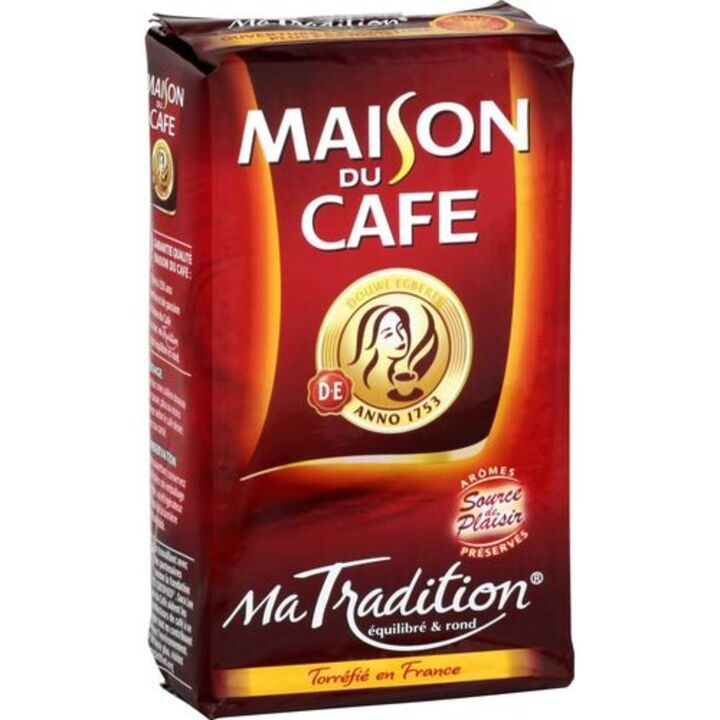 One thing is for sure about Maison du Café: It takes its coffee seriously. Its experts pay careful attention to the various forms, flavors, varieties, preparations, and origins of coffee. Maison du Café offers coffee capsules and pods, ground coffee, coffee beans, and instant coffee.
You can find various types of coffee beans from Maison du Café, including Typica, Mocha, Bourbon, Java, and Maragogype. Multiple types of preparation are covered, from Ristretto, Espresso, Americano, and Cappuccino to Mochaccino and Hazelnut.
15. Meo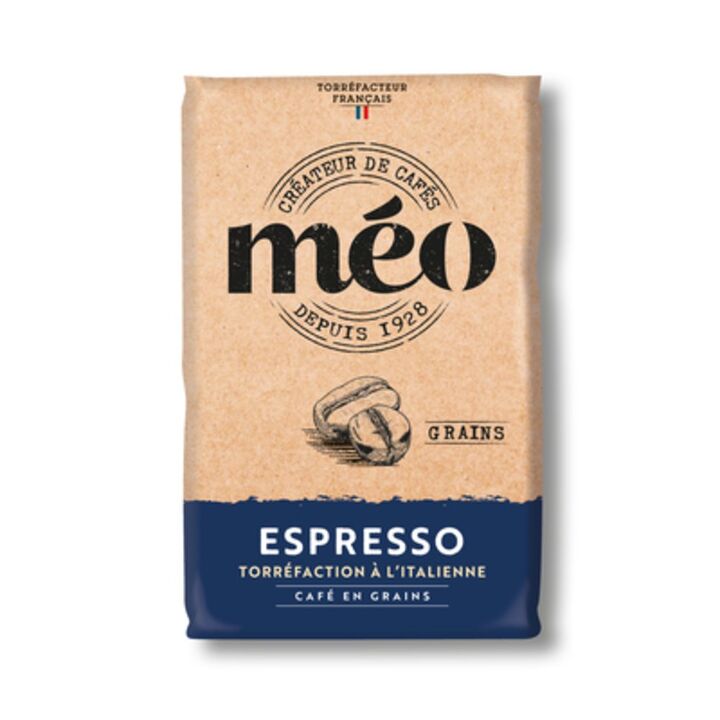 In the 1920s, two brothers began Meo as a store that carried poultry, dairy, and coffee. But they quickly realized they wanted to focus on coffee, dropping the other products to give the coffee more attention. In fact, Meo became the first coffee company to carry its own brand in its own shops.
Meo is a top French coffee brand that brings a lot to the table. Meo's website features a handy search tool that allows you to choose preferred levels of fruitiness, aromatic notes, and intensity. There are also various coffee blends available, from 100% Arabica to Arabica/Robusta blends, organic, decaf, and more.
16. Sati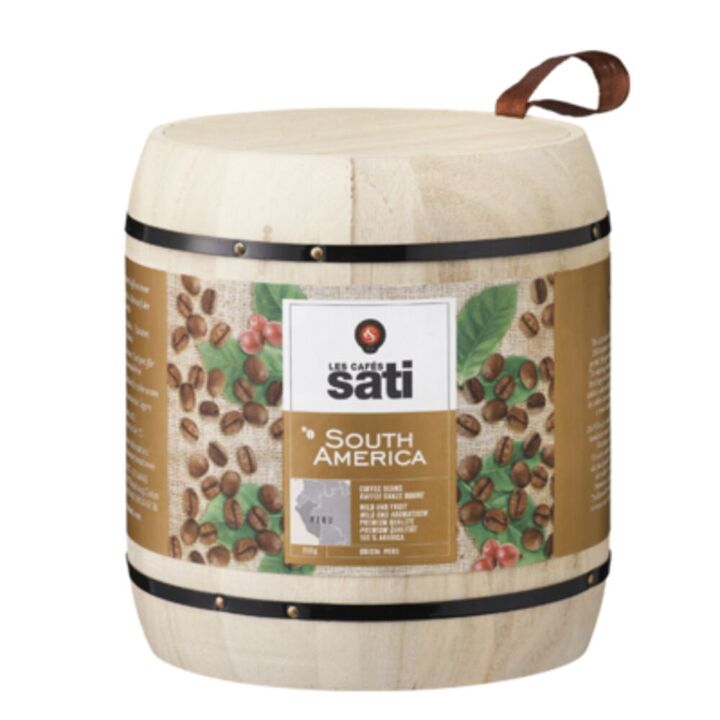 A French coffee roaster since 1926, Sati is still known as one of the top French coffee brands. Today, this family company is run by its third generation.
Sati uses coffee beans from many different countries, such as Guatemala, Peru, Costa Rica, and Zimbabwe. Its range of flavors is rich and diverse, and many of its coffees are fair trade and organic.
---
Related Questions
Is French coffee healthy?
Whether or not French coffee is healthy depends on the way you prepare it. If you use a French press, there are some health risks to consider. Since the coffee is unfiltered, it contains substances that increase your cholesterol. Studies link unfiltered coffee to heart disease, stroke, and even premature death.
What is a French coffee press?
A French coffee press is simply a coffee brewing device. It works by steeping hot water and coffee grounds in a beaker. Then, a mesh metal filter is pushed to the bottom, where it separates the grounds from the liquid coffee.
What alcohol is in a French coffee?
Traditional French coffee doesn't contain alcohol, but there are many types of alcohol that pair well with it. For instance, Kahlua, Grand Marnier, and Bailey's Irish Cream are a few choices that taste delicious with coffee.

Jessica Allen
With a lifelong passion for writing plus strong enthusiasm for home improvement and DIY projects, joining the team at Upgraded Home was an easy choice. Jessica Allen likes to share helpful information with current and aspiring homeowners. Aside from writing, Jessica loves doing yoga, playing the piano, and dabbling in graphic design.
More by Jessica Allen
Published July 7th, 2021 12:29 PM