41 Views
The Top 14 Cuban Coffee Brands
July 20th, 2021 2:23 PM
Share
We're committed to finding, researching, and recommending the best products. We earn commissions from purchases you make using links in our articles. Learn more here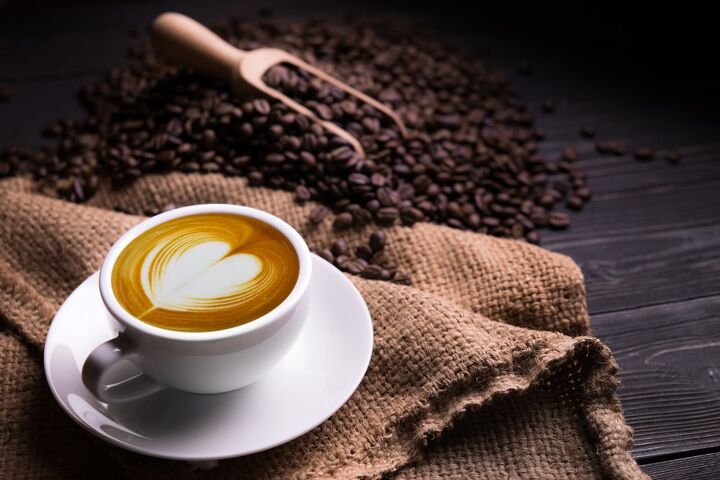 Have you ever tried a traditional Cuban cafecito? If not, you're missing out on a truly delicious start to your morning! Coffee lovers are sure to enjoy the bold flavor of Cuban coffee.
Each of the following brands comes with its own pros and cons. But overall, these 14 companies are considered the top Cuban coffee brands.
Mayorga
Bustelo
Cubita
Serrano
Cafe La Llave
Montecristo
Turquino Montanes
El Arriaro
Pilon Gourmet
Naviera
Chock Full O'Nuts
Cohiba Atmosphere
Gavina
Don Pablo
If you're interested in finding the ideal Cuban coffee, take a look at the brief profiles of the top brands below!
What Are The Top Cuban Coffee Brands?
Here we've provided plenty of information about the origins and flavors of each of the top Cuban coffee brands.
1. Mayorga Organics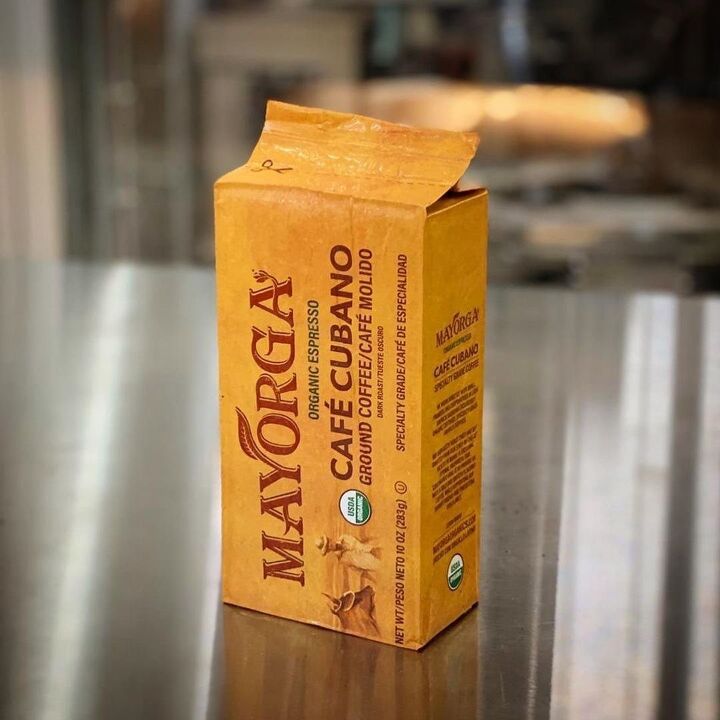 Mayorga Organics has been producing delicious Cuban coffee since 1996. The company has a unique mission: creating market opportunities for farmers. Mayorga Organics works specifically with small organic farmers throughout Latin America.
Customers love Mayorga Organics' Café Cubano, thanks to its dark beans and rich flavor profile. If you're searching for a top Cuban coffee with a full-bodied, robust flavor, then Mayorga Organics is an excellent choice. Those who are trying Cuban coffee for the first time might find Mayorga Organics a bit strong.
The price of this coffee is a bit expensive, but there is a discount when you purchase larger quantities. However, if you're new to Cuban coffee, it's a wise idea to choose the smaller package. You'll want to be sure it's to your liking before making a splurge!
2. Bustelo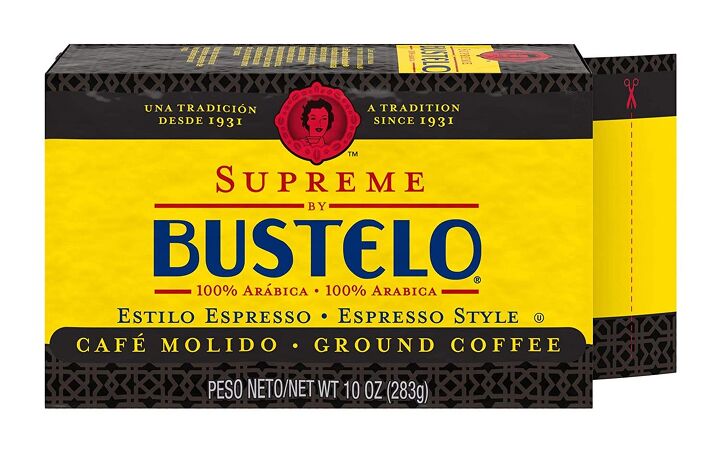 Since it was founded nearly 100 years ago in 1928, Bustelo has been one of the top Cuban coffee brands. Despite being a Cuban coffee brand, Bustelo is an American company. That means you can avoid the wait for it to arrive, as well as the expensive shipping fees!
Bustelo has a rich flavor, perfect for beginners who want to dip their toes into the world of Cuban coffee. The special thing about Bustelo Café Cubano is that you can control the density of the grind. This way, you have total control over the strength of the flavor.
For those who are more accustomed to traditional Cuban coffee, however, Bustelo may fall a bit flat. It's more of an introductory Cuban coffee, with the distinctive taste slightly muted. However, it still has an enticing aroma that is sure to warm up your kitchen.
3. Cubita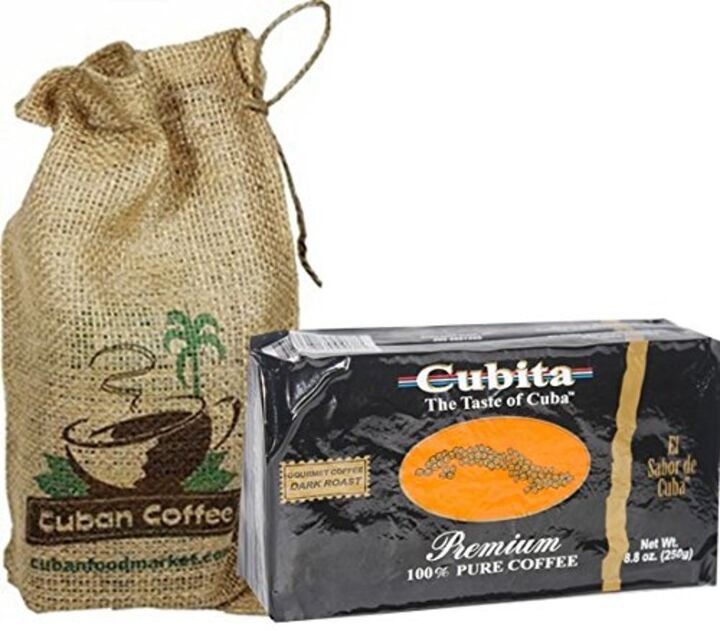 Cubita makes this tasty coffee from 100% Arabica beans that are grown in the Sierra Maestra mountains in Cuba. Cubita hand-picks and sun-dries these Arabica beans and then roasts them in Cuba's capital, Havana.
Customers adore the bold and earthy flavor of Cubita coffee. It has just a hint of smokiness that adds something special to the blend, plus a smooth caramel finish. You can purchase this coffee in 250 gram or 1000 gram sizes (which will save you some money!).
One thing to look out for, however, is knockoff brands. Many companies imitate Cubita on Amazon and other retailers, so be careful when purchasing your Cubita Cuban coffee!
4. Serrano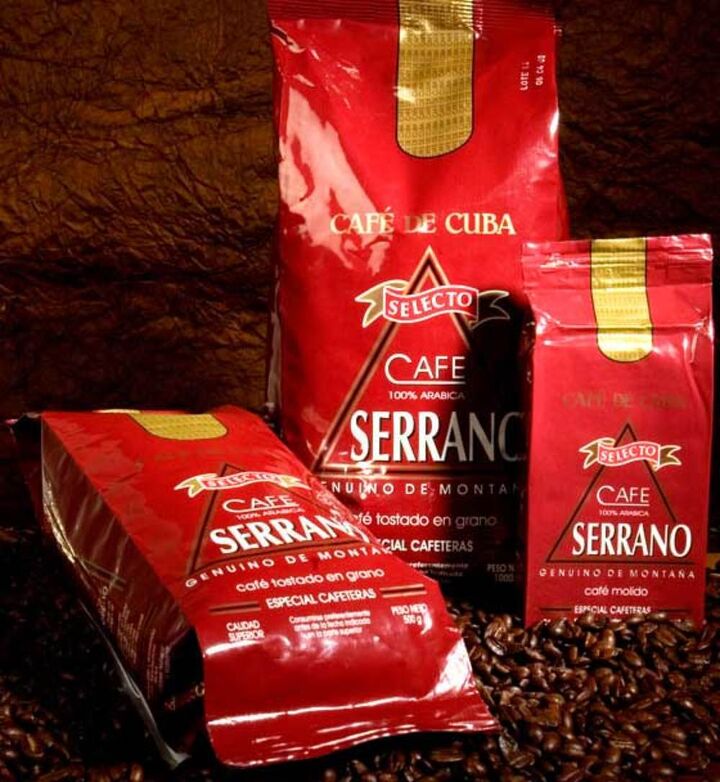 If you like a hint of fruity flavor in your Cuban coffee, then you'll love what Serrano has to offer. Thanks to its smooth, elegant, and well-balanced flavor, it's become one of the top Cuban coffee brands. The high-quality Arabica beans used for Serrano coffee were cultivated in the Sierra Maestra mountains of Cuba.
Customers rave about the exquisite flavor and delicious aroma of this Cuban coffee. Plus, many are grateful that Serrano Cuban coffee is made without any chemical fertilizers. Beyond that, the Arabica beans are ethically sourced from local farms dedicated to natural methods of cultivation.
The reviews of Serrano Cuban coffee truly speak for themselves. One customer was quick to say, "No more grocery store coffee!" after trying Serrano. Another reported that they regretted buying Cuban cigars instead of choosing to get more Serrano coffee!
5. Café La Llave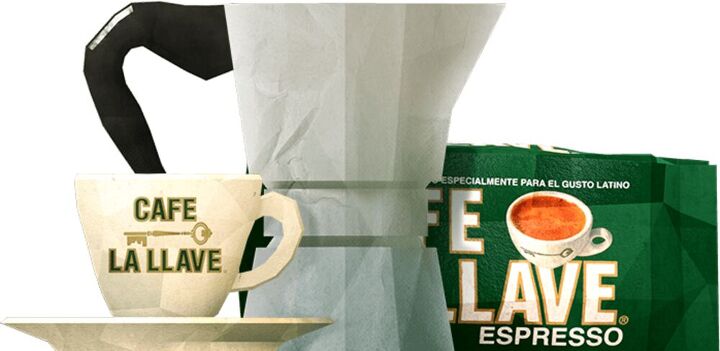 Since 1972, Café La Llave has been producing top-quality Cuban coffee at an affordable price. The company started out in Cuba and has since moved to New York. By doing so, it made delicious Cuban coffee more accessible for those in the US.
Café La Llave's decadent coffee comes with an intense aroma, a robust profile, and a full-bodied taste. It's sweet and chocolatey yet bold, with a slightly smoky aftertaste.
It should be noted that Café La Llave's Cuban coffee isn't created with beginners in mind. This means that it may be too bold for those trying Cuban coffee for the first time.
6. Montecristo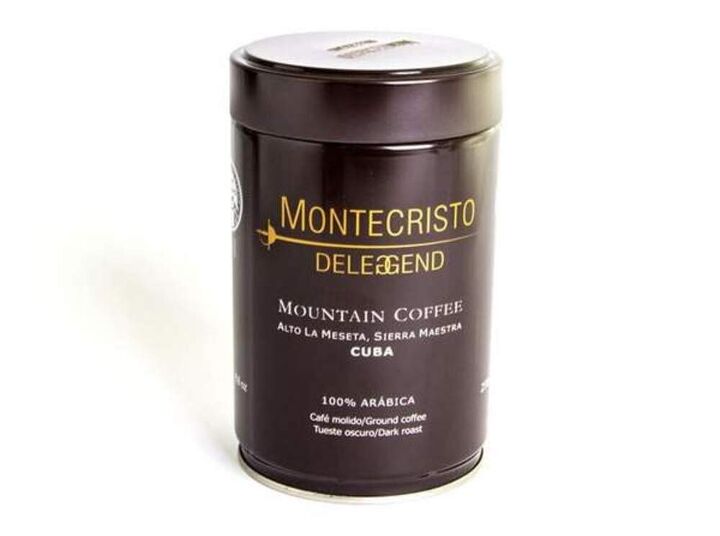 Montecristo Cuban coffee gets its name from the novel Count of Monte Cristo and the notable brand of Cuban cigars. In fact, Montecristo coffee was created to pair perfectly with Montecristo cigars. However, that doesn't mean that those who don't smoke cigars can't enjoy this brand of Cuban coffee!
Anyone who enjoys traditional Cuban coffee with light flavors of smokiness, tobacco, and caramel will enjoy this blend from Montecristo. As one of the top Cuban coffee companies, it's not surprising to hear that Montecristo uses special Arabica coffee beans. They're grown on a plantation called Alto La Meseta, located on a peak of the Sierra Maestra mountains in Cuba.
When you order Montecristo Cuban coffee, you'll find that it comes in a sealed tin. This tin is filled with roasted and grounded Arabica beans that have a lovely aroma. Plus, the Arabica beans are ethically sourced, and Montecristo's packaging is compostable and biodegradable.
7. Turquino Montanes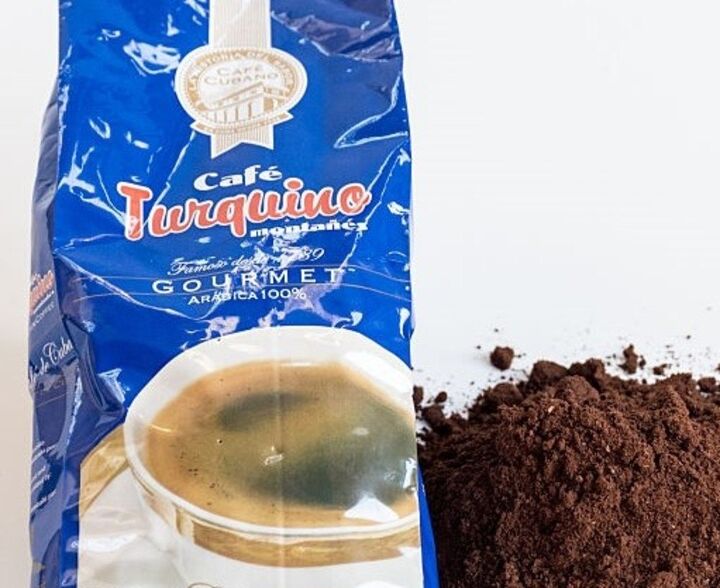 Turquino Montanes is a top Cuban coffee brand named after the highest peak of the Sierra Maestra mountains in Cuba. This lovely Cuban coffee is sweet yet rich, with a creamy texture and undertones of honey.
If you're interested in giving Turquino Montanes Cuban coffee a try, you should be aware that it's highly sought after! This means that it's often hard to get a hold of. But considering the rave customer reviews, it's worth the effort to try it out.
The reason Turquino Montanes has limited stock is that it is ethically sourced from a very small plantation. On this plantation, farmers use natural methods of cultivation to produce 100% Arabica beans. The attention to detail and dedication to quality are clear in the taste of this delectable Cuban coffee.
8. El Arriero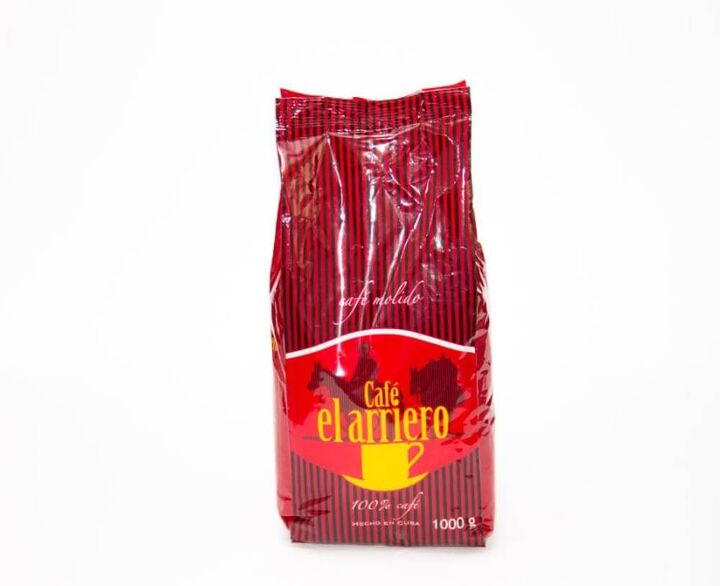 Like many of the other top Cuban coffee brands on this list, El Arriero uses 100% Arabica coffee beans. What makes El Arriero unique, though, is its proprietary mix of various types of these Arabica beans. The harmony found by mixing these different beans creates a perfectly balanced flavor loved by many.
El Arriero produces a lovely dark roast coffee in two sizes, 500 grams and 1000 grams. The coffee beans come roasted, ground, and ready to be the star of your morning.
Similar to other top Cuban coffee brands, El Arriero chooses to ethically source its Arabica beans. It works with farmers dedicated to maintaining natural methods of coffee bean production.
9. Pilon Gourmet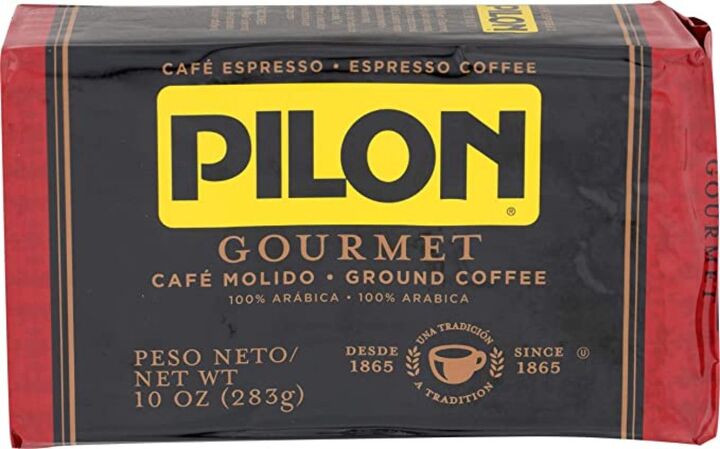 Pilon is yet another of the most notable top Cuban coffee brands. It has created a Cuban coffee with a robust profile that you can enjoy straight or with cream and sugar. Do note, though, that Pilon tends to be more bitter and biting than the other Cuban coffees on this list.
While Pilon's Cuban coffee isn't the best for beginners, aficionados of Cuban coffee are sure to enjoy it. It's especially delicious as a cafecito, the traditional Cuban style of coffee preparation.
With dark, rich flavor, a robust profile, and a creamy consistency, Pilon is hard to beat. However, it is a bit expensive in comparison to some of the other Cuban coffees. The price is definitely something to be aware of as you search for the ideal Cuban coffee brand.
10. Naviera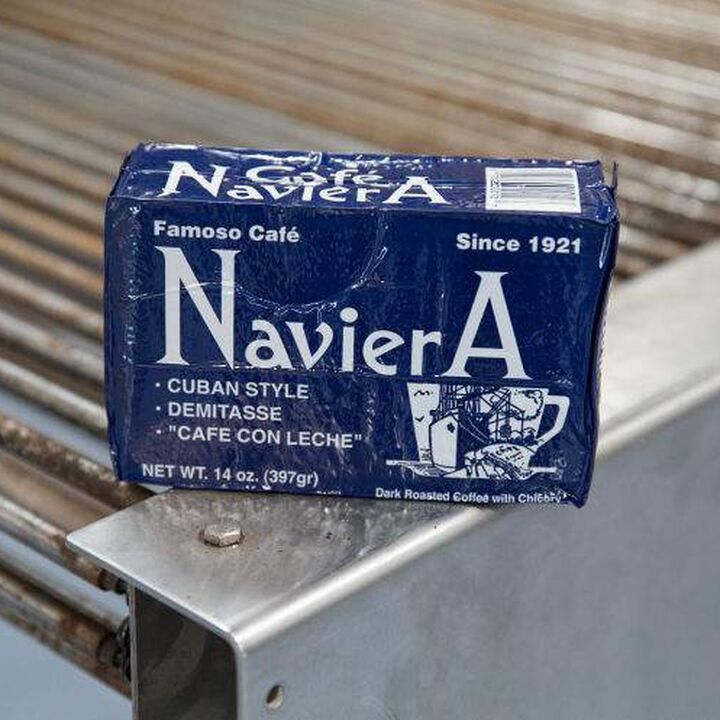 Naviera started out in Tampa, Florida over 100 years ago. Nowadays, you can find this top Cuban coffee brand online. It's more affordable than many other Cuban coffee brands, and many enjoy the clean taste.
Naviera Cuban coffee features earthy notes that come from the added chicory flavor. Chicory has a distinct woody taste, and it's sourced from the root of a plant in the dandelion family. Those who don't enjoy chicory should steer clear of this coffee brand.
One thing to note is that Naviera Cuban coffee has a slightly lower caffeine content than other Cuban coffee brands. If you're a bit sensitive to caffeine and tend to get jittery, then you'll want to give Naviera a try!
11. Chock Full O'Nuts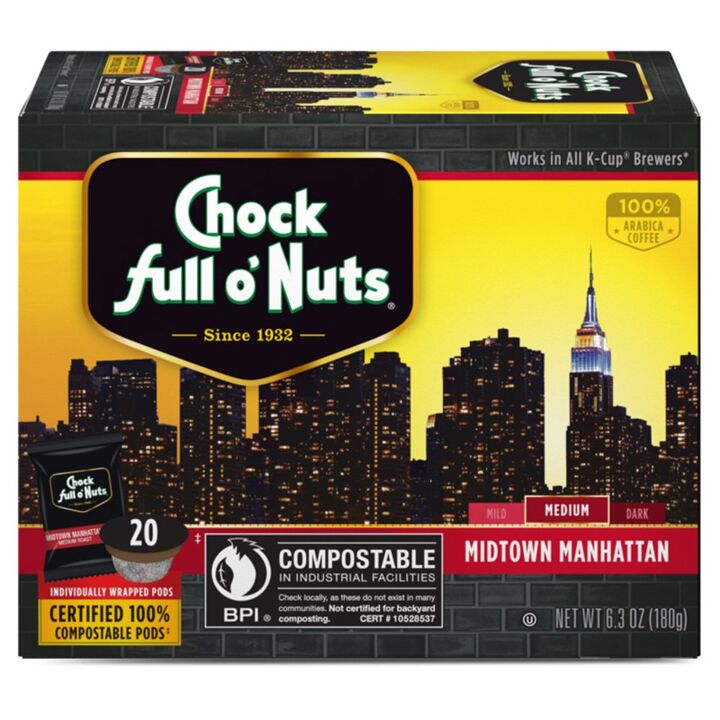 Since 1932, Chock Full O'Nuts has been producing delectable Cuban coffee. Chock Full O'Nuts is characterized by its lively aroma, complex profile, and sweet flavor. However, it does have a bit of a sour finish and a bitter aftertaste.
Chock Full O'Nuts quickly showed itself to be one of the top Cuban coffee brands, and customers love its boldness and strong flavor. It is a bit expensive, however, so that's something to be aware of as you shop.
12. Cohiba Atmosphere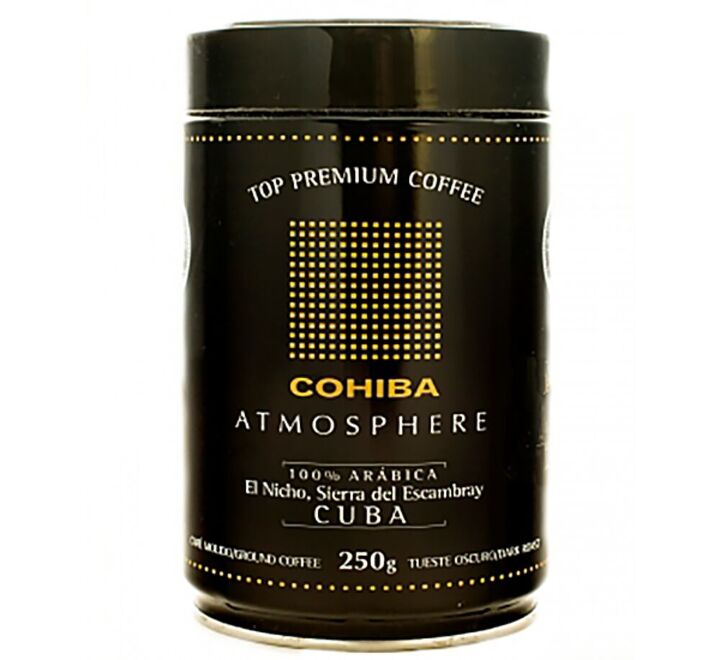 Cohiba became a top Cuban coffee brand after creating a coffee meant to complement its classic Cuban cigars. Cohiba ethically sources its Arabica beans from the El Nicho Plantation located in Sierra del Escambray. There, farmers use natural methods to cultivate the 100% Arabica beans that create Cohiba's intense and refined coffee.
Cohiba's Cuban coffee has cocoa undertones, which many customers love. Plus, this coffee retains its freshness, thanks to its packaging in a tightly sealed tin.
13. Gavina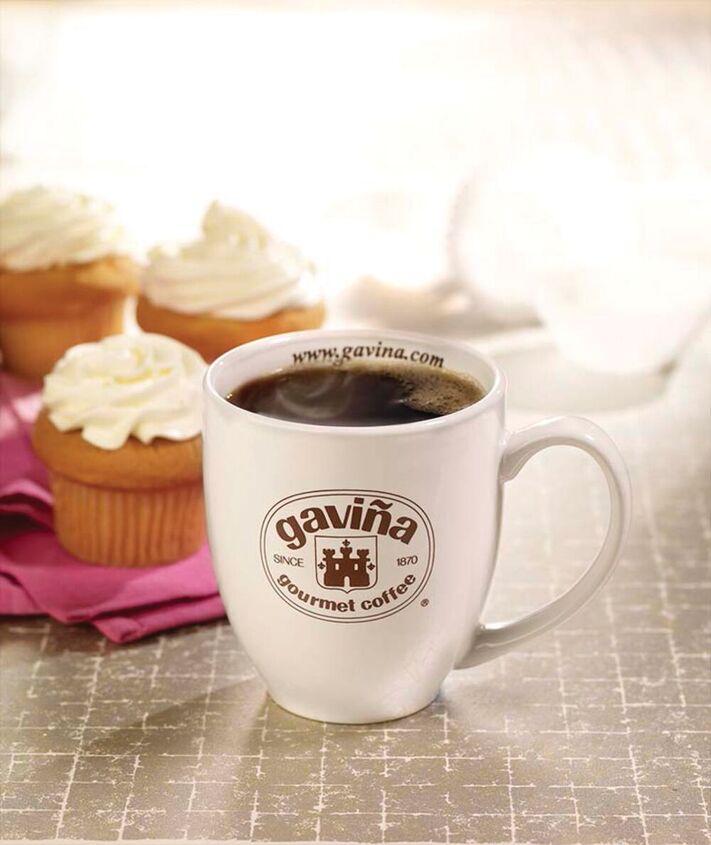 Gavina, a top Cuban coffee brand, has a focus on family tradition that maintains high quality and superb taste. Customers adore Gavina's nutty and sweet flavor profile. They also compliment this Cuban coffee's delicious aroma.
If you're in search of a typical Cuban coffee but with less bitterness, then Gavina is a good choice for you. Plus, Gavina's cultivation methods are environmentally friendly. This means you can feel good about helping the planet as you sip on your Cuban coffee!
14. Don Pablo
Don Pablo is yet another top Cuban coffee brand. Cuban coffee connoisseurs who adore extremely strong and bitter coffee may not enjoy Don Pablo. However, beginners to Cuban coffee are sure to appreciate its flavor.
Don Pablo has a strong, vibrant taste that isn't as bitter as other top Cuban coffee brands. Along with the great taste, Don Pablo Cuban coffee also has chocolatey undertones that really add to the flavor. Plus, this Cuban coffee has a lower acid content than most, making it less likely to negatively affect your stomach.
---
Related Questions
Is Cuban coffee strong?
Compared to the average cup of American coffee, Cuban coffee is about twice as strong. It has an estimated 25 grams of caffeine for every two ounces of coffee. Typically, Cuban coffee is served in small quantities, similar to espresso.
Is Cuban coffee espresso?
Yes, Cuban coffee is a type of espresso. Some make it by mixing demerara sugar with the espresso as it is brewing. Others start by mixing the first few drops of the espresso with sugar. Then, they add the resulting foam into the rest of the espresso once it has finished mixing.
What makes Cuban coffee different?
Cuban coffee is different from American coffee because of its strong taste and distinctive dark look. It is also slightly thicker than the average American cup of coffee. This is due to the use of demerara sugar for sweetening.
Related Articles

Jessica Allen
With a lifelong passion for writing plus strong enthusiasm for home improvement and DIY projects, joining the team at Upgraded Home was an easy choice. Jessica Allen likes to share helpful information with current and aspiring homeowners. Aside from writing, Jessica loves doing yoga, playing the piano, and dabbling in graphic design.
More by Jessica Allen
Published July 6th, 2021 3:28 PM