241 Views
What Color Curtains Go With Lavender Walls?
March 4th, 2022 9:16 AM
Share
We're committed to finding, researching, and recommending the best products. We earn commissions from purchases you make using links in our articles. Learn more here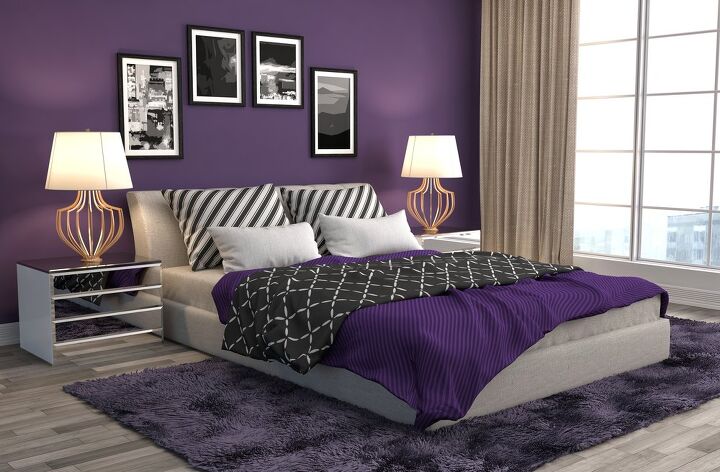 Lavender is one of the most popular shades of purple. Named after the aromatherapeutic plant, this is a shade that has a soothing pastel look rather than a royal purple vibe. It's a favorite wall color for nurseries, bedrooms, as well as trendy gothic cafes. (Go figure.) When planning a lavender room, choosing your curtains can be a bit tricky.
White, beige, and grey are the best neutral curtain colors for lavender walls. If you want to get curtain colors that are not neutral, try green, purple, blue, or pink. When in doubt, choose a neutral curtain color or pair it with white sheer.
While it is definitely not as demanding as red or orange, it still has its needs. Let's take a closer look at what the best colors are for this uniquely gentle and pretty shade of color.
Do You Need an Interior Decorator?
Get free, zero-commitment quotes from pro contractors near you.
What Color Curtains Work Well With Lavender Walls?
Curtains can help frame a home better than you think. If you are about to hit up your local textile store for curtains, take a look at this round of inspiration.
1. Royal Purple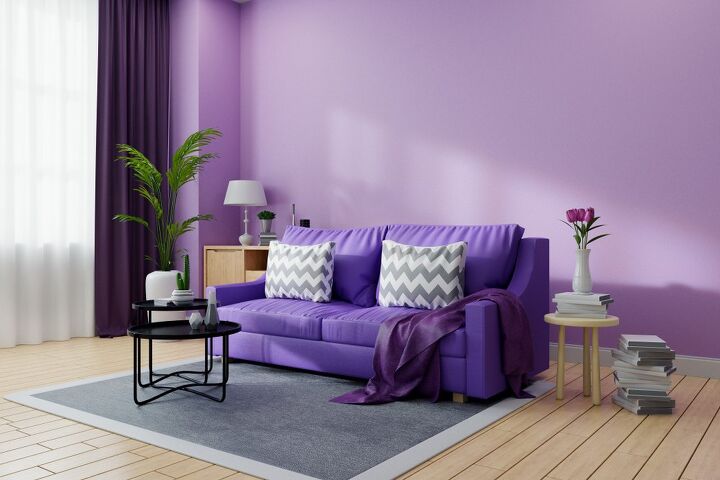 Oh, what a regal look! This room's interior designer had a lot of lavender paired with tons of other shades of purple. The curtain here is a deep royal purple, which actually works out very well with the lighter purple here. The darker shade offers up a little monochromatism to the room while also giving your home contrast.
Purple on purple is a smart move when you want to have a heavy amount of coordination in your place. If you want to make this look really pop, take a cue from this designer and pair it with grey or white. For something even bolder, add dashes of green into the mix.
2. Grey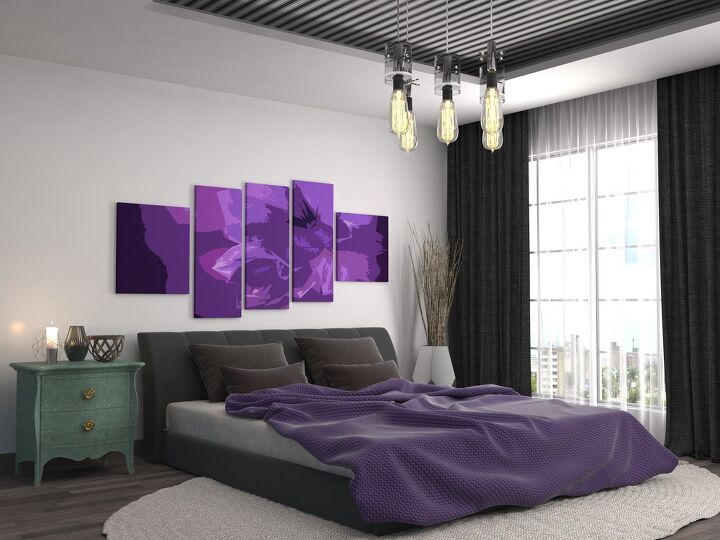 Are you looking for a way to make the lavender paint in your room look lighter, while still offering up a statement color? Opt for dark grey. Truth be told, almost any shade of grey is going to look great in a lavender room. This is doubly true if the room in question is rather large.
Grey is one of the few neutral shades that can be described as a "cool" color. This means that you will be able to get a very calming, relaxing ambiance that doesn't feel too action packed. Most people prefer cool on cool coloring for bedrooms because it will help you fall asleep.
3. Beige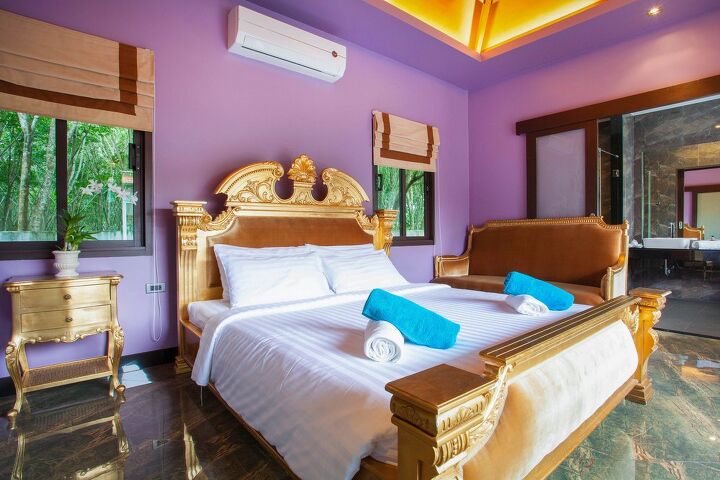 Does the look of cool on cool colors give you an impending feeling of doom? Kind of like a postapocalyptic dystopian city vibe? Well, some people do feel this way. Here, we see a room that has a warm neutral paired with lavender walls and gold furniture.
The yellow tones of the sandy beige curtains help warm up the entire room, giving it a whimsical and welcoming feeling. If you want to get a Disney-like ambiance for a young girl's new bedroom, taking a cue (or two) from this designer might be a good idea.
4. White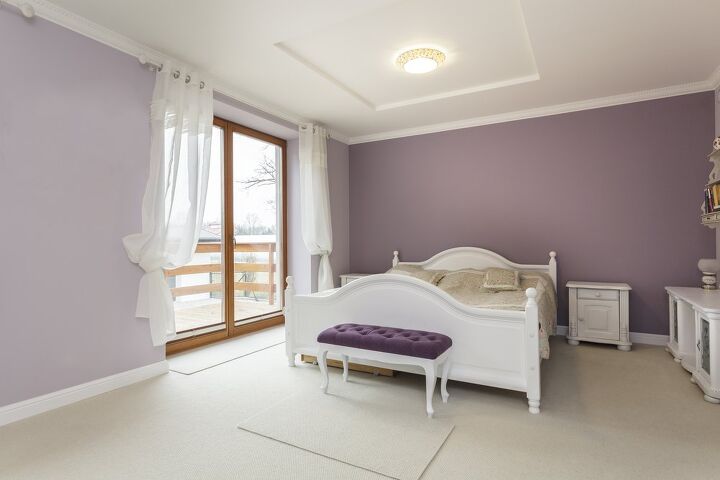 Without a doubt, white has to be one of the best curtain colors for a room that has lavender walls. I mean, it's classic. White is crisp, will help reflect light into your room, and also makes your room look softer. This is why it is such a popular look for traditional bedrooms as well as bedrooms that have a French-inspired look like this one above.
White and lavender go together beautifully well. If you want to make your home look fresh and breezy, pair your walls with white curtains. To get a more modern look, work with opaque curtains that have a panel look. For a more ethereal, fantasy-like look, go for tons of sheer curtains instead.
5. Pink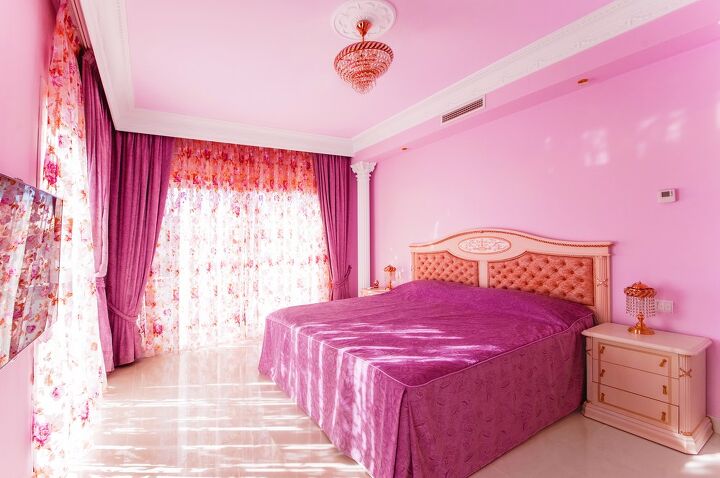 Do you have a little girl who wants a room fit for a princess? Lavender walls paired with a bunch of pink curtains are a great way to make that happen. Pink brings out the feminine, sweet, and girly look of the lavender. This means that your room will have a classy and striking look that your daughter will love.
Pink curtains also have another perk that is worth writing home about. Because pink is such a warm color, it makes the entire room look like it's aglow with heat. This makes the room look and feel cozy, even when it's chilly outside. Fans of the homey vibes pink can offer will love this color combination.
6. Light Yellow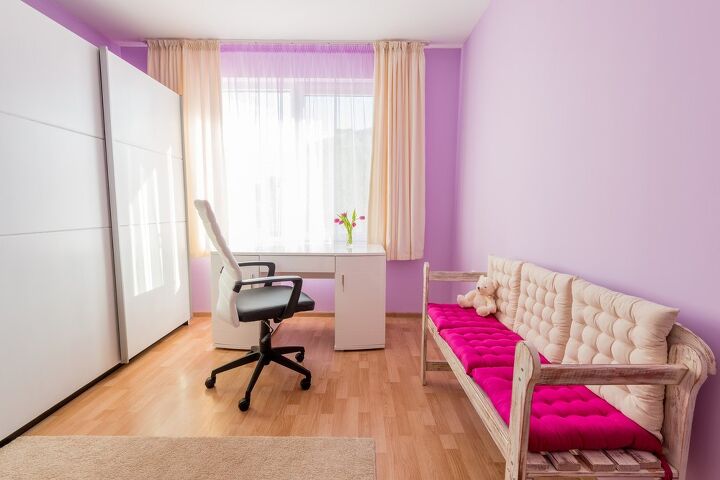 Yellow is the complementary color to purple, which is why you are going to see a lot of yellow accents in these photos. The contrast between the colors will help warm up the lavender and also works as a way to make your home look provocative. Simply put, there are a lot of ways to dress this color combination and that works well for you.
If you want to get a warming and welcoming look to your home that still helps make your room look larger, you are going to want to pick a light yellow. This pale yellow in the photo above is a good example of why it works. It's somewhat feminine, but still fresh.
7. Green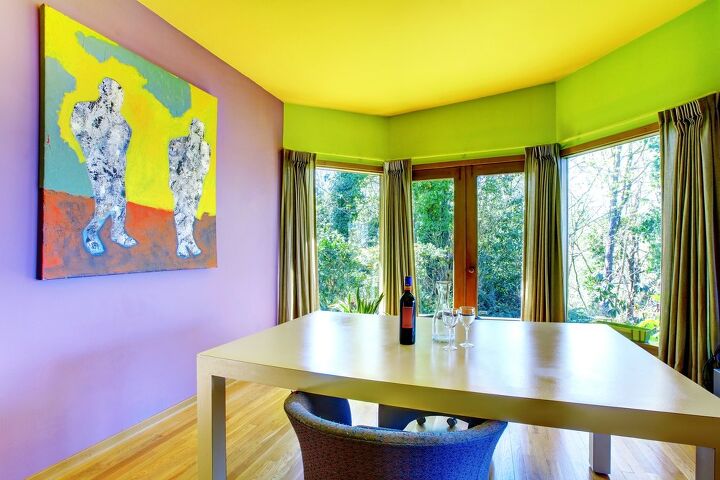 Ooh, now this is a bit different! In the photo above, we see a purple accent wall that is accompanied by two green walls. The green and purple combination is counterintuitive, but it works well. Green is close to being purple's complement but still keeps things looking unified. In other words, you get the pop of color that you'd get with yellow, but with a twist.
If you love the look of modern home design or want something that can look a bit tropical, green is a good way to go. On a similar note, you might also want to give this a try if you want to have a gender-neutral room for your kid. It is bright, colorful, and fun!
8. Red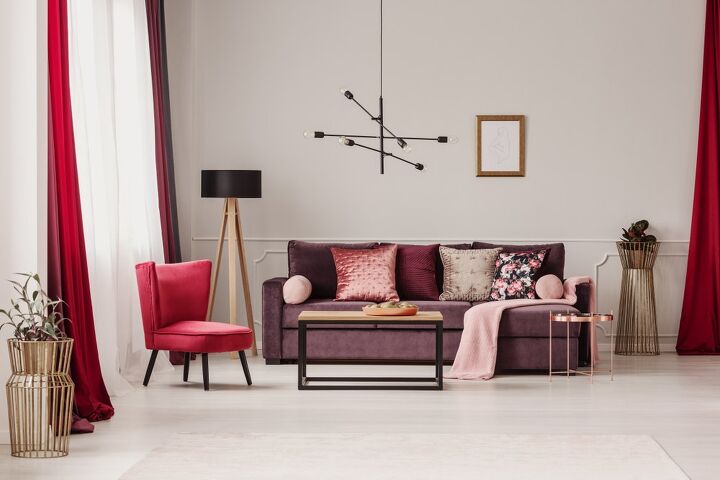 There seem to be two different schools of thought on combining lavender and red in a room color palette. Some people adore it and swear by it, claiming that it adds a royal look that also improves the warmth of a place. Others tend to see this as a very clunky look. It seems to be a "love it or hate it" look.
Red is a divisive color that tends to be a smart choice for homes that otherwise have a lot of light coloring. It can be too dramatic for smaller rooms, and can make things look cramped. However, if you do things right, this can give a room a very stately and impressive ambiance. We suggest hiring a designer if you want to go with red. It is tricky, tricky, tricky.
9. Blue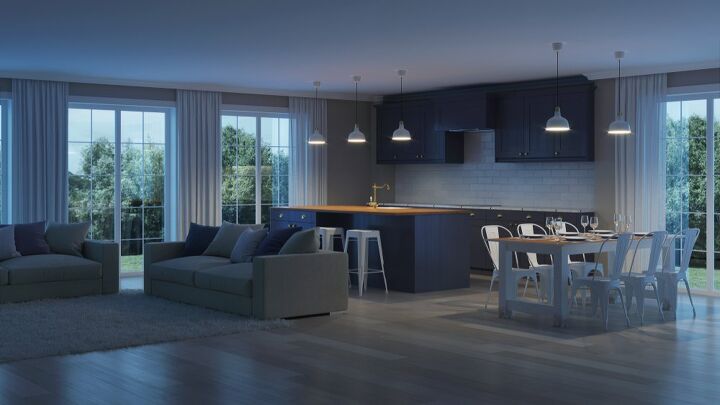 Purple cabinets count as a lavender wall in this article, simply because the author is piss-tired of having to root through photos that illustrate their points. Either way, the point is still illustrated here. Purple has a very dreamy and almost ethereal look to it, even when it is a dark purple. "Mysterious" might be a good word to use here.
With all the dreamlike colors that tend to be under the umbrella of "purple," it isn't surprising that blue tends to be a good pairing with it. Blue gives off that relaxing vibe that is airy, much like light purples tend to be. Here in the photo above, we see light blue curtains that almost look white, dark purple cabinets, and a grey-lavender brick wall. It looks unreal.
Do You Need an Interior Decorator?
Get free, zero-commitment quotes from pro contractors near you.
---
Related Questions
Is lavender lighter or darker than violet?
Most people agree that lavender tends to be lighter and less blue than violet. Violet is a deeper purple that rests closer to indigo on the color wheel. If you want something soothing for your room, go with lavender. If you want something a bit more dramatic, then it is best to opt for a shade of violet. Both, however, are still purple.
What does painting your bedroom lavender do?
Technically, all that it officially does is make your bedroom lavender in color. However, some studies and anecdotal evidence suggest that being in a lavender room will help you relax and calm down. Lavender, as both a color and a scent, has been linked to better sleep, lower blood pressure, and better feelings of wellbeing.Some people note that colors can improve behavior in problematic children. Needless to say, if you have a hyperactive kid, you might want to consider painting their room a shade of lavender.
Is lavender a popular room color?
While it is not as popular as neutral colors like white or beige, lavender still remains a fairly popular room color. It is one of the three most common colors for children's rooms. If you are not sure whether your child will be a boy or a girl, painting the nursery green and lavender is a good way to make sure that it remains "appropriate" for any gender your child will be.

Ossiana Tepfenhart
Ossiana Tepfenhart is an expert writer, focusing on interior design and general home tips. Writing is her life, and it's what she does best. Her interests include art and real estate investments.
More by Ossiana Tepfenhart
Published January 2nd, 2022 6:39 PM