939 Views
The 10 Largest Cities in Texas (By Area & Population)
January 12th, 2022 1:43 PM
Share
We're committed to finding, researching, and recommending the best products. We earn commissions from purchases you make using links in our articles. Learn more here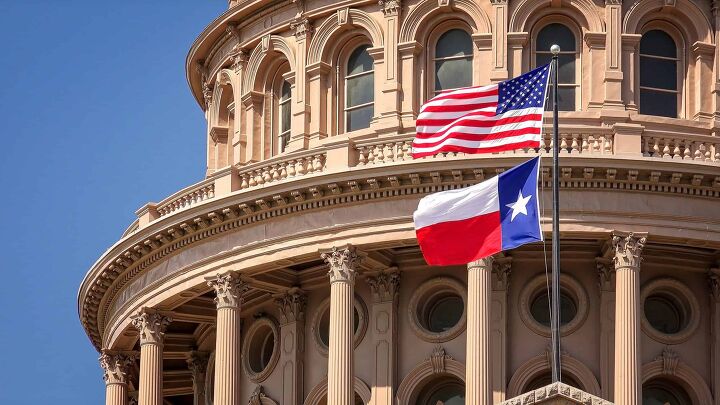 Ah, Texas, the Lone Star State! It's a state that's so large, it could be its own country. (Well, for a short time, it was its own country.) With many people swearing that "everything's bigger in Texas," one can only wonder how big cities can get in this area. Unlike New York City, which built upwards, Texas built outwards, and it shows when you see the sprawling city lights. But, how big do cities get in this state?
It's a question that can be explained away through a wide range of different methods, however, there's one that's for certain. Texas has cities that put many other states to shame in both population size and culture. That makes this state worth considering as a future home or as a tourist destination. But, did you ever wonder what are the largest cities in Texas?
You're not alone if you're a little curious. I, personally, was interested in seeing how the biggest cities in Texas measured up to my home area of New York City. To find out a bit more about the city sizes in one of our biggest states, I decided to do some research…
Do You Need to Hire Movers?
Get free, zero-commitment quotes from pro contractors near you.
What Are The Largest Cities In Texas (By Population)?
There are two main ways that one could calculate the size of a city: population or square milage. We're going to be looking primarily at population for this article, though we're also going to list the square mileage so that you can get a better idea of the literal size of the city in question.
1. Houston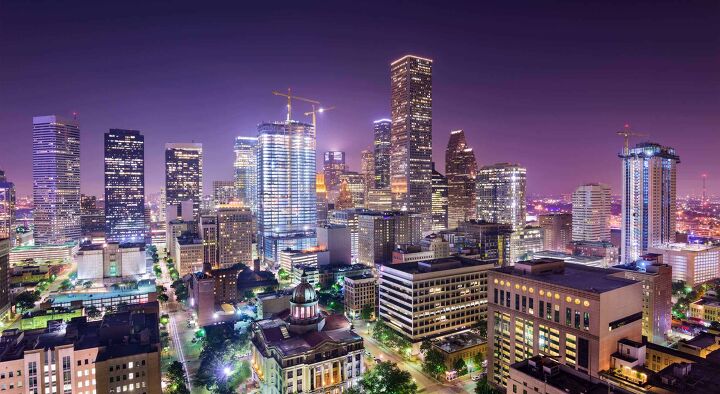 Population: 2,304,580
Square Miles: 599.59
What is the largest city in Texas, you ask? It'd have to be Houston! This sprawling city clocks in at a whopping 669 square miles, which means that it's roughly twice the size of New York City. Though Houston has the Big Apple beat on mileage, it still has yet to beat the big city when it comes to population. (It's about six million people short!)
Houston has a slew of attractions that made it one of the most popular cities to visit in America, including multiple museums, a massive mall, one of the best restaurant scenes in the South, and an incredible nightlife. With its many amenities, it's not surprising that Houston's real estate has become incredibly hot.
Despite all the fawning from investors, Houston remains one of the most affordable cities in the United States. A typical house is $239,000 so if you want to move here, you won't have to spend a fortune.
2. San Antonio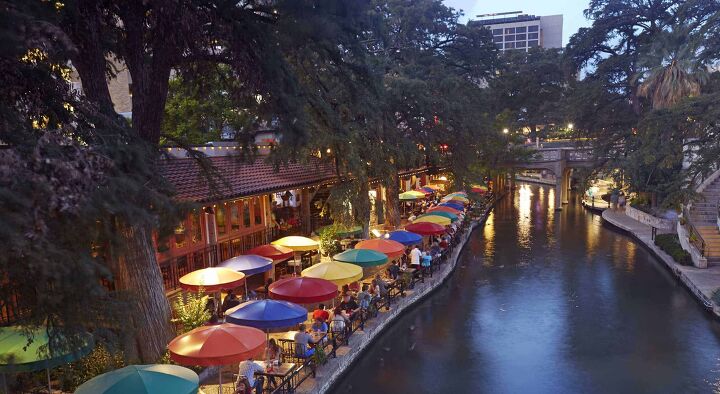 Population: 1,434,625
Square Miles: 460.93
Noted for its prevalence of Spanish architecture and historic venues, San Antonio is no longer the petite city that most people think it is. In fact, it's been growing at a breakneck pace for the past three decades. Much like other cities on this list, San Antonio has a serious urban sprawl.
Though the historic district remains one of the most popular reasons to visit the city, the area's nightlife and arts scenes have been catching up fairly quickly. This city has been swelling up in size thanks to a large international influx of new residents, as well as a growth in moves from out of state.
3. Dallas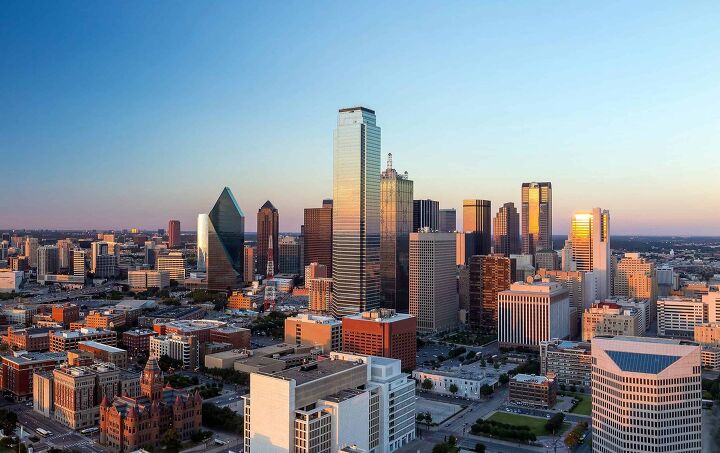 [b]Population: 1,304,379[/b]
Square Miles: 340.52
Known as "the Big D" by locals, Dallas is just about anyone's definition of big. The skyscrapers are tall. The economy is massive. And, the population also happens to be one of the largest in the United State…and it's still growing by leaps and bounds every year. It's so large, it expanded into its sister city, Fort Worth.
The region has become the fastest-growing metropolitan section in America. Since the 1990s, the population of the Dallas-Fort Worth metro has doubled. Considering how many people moved here in recent years, it's safe to say that there is no sign of slowing down any time soon. With that said, the price of living here has increased subtly, but it's still not too bad.
4. Austin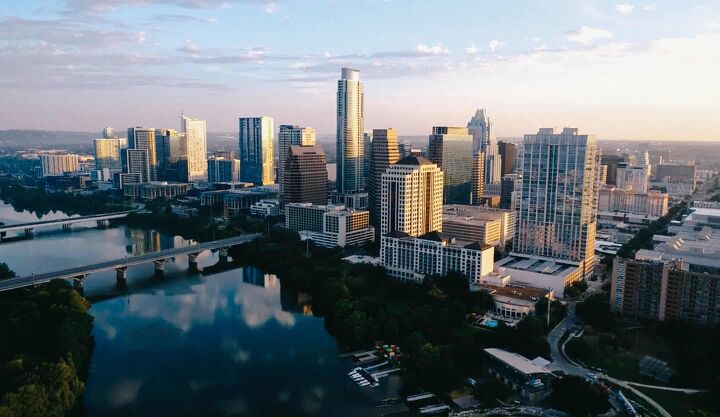 Population: 961,855
Square Miles: 297.90
Austin has a lot of things that make it a popular city to visit—great food, amazing nightlife venues, as well as a convention center that's home to some of the biggest meetups in the state. Knowing this, it's not surprising that Austin's real estate has been on the up and up for the past couple of years.
The World Population Watch recently named Austin the fastest-growing city in America. So while the population might have barely scratched a million right now, you can expect to see this number soar within the next couple of years. Oddly enough, Austin is actually smaller in size than many of the others on this list, including Fort Worth.
It's true. The capital of Texas has a lot to offer people who want to move to this state. Unsurprisingly, real estate investment and major corporations have flocked to this city to carve out a better home for themselves.
5. Fort Worth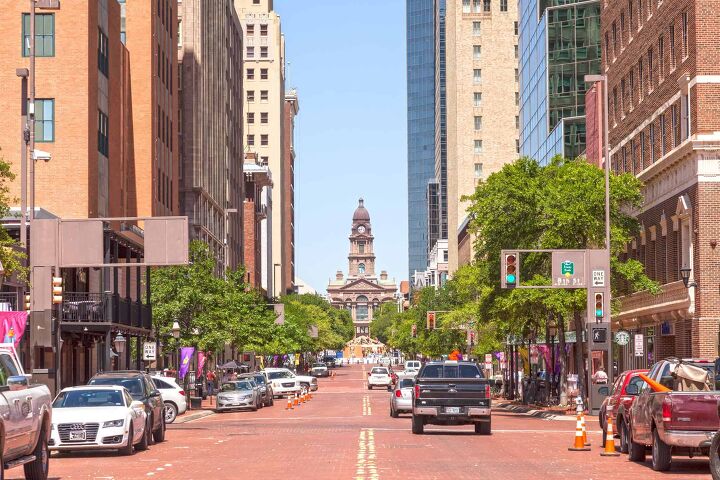 Population: 918,915
Square Miles: 339.82
It almost feels a little strange putting Fort Worth on this list, since this city has expanded into a fellow major city, Dallas. Together, they're known as the Dallas-Fort Worth metropolitan area. The borders between these two cities have started to blur, making it hard for new locals to see which city they're in.
The population of Fort Worth proper is right on the cusp of a million people, making it one of the largest cities in Texas by far. Despite the high population, prices of homes still remain relatively cheap, with a typical home being around $269,000. Most people agree that moving here is a good life decision.
6. El Paso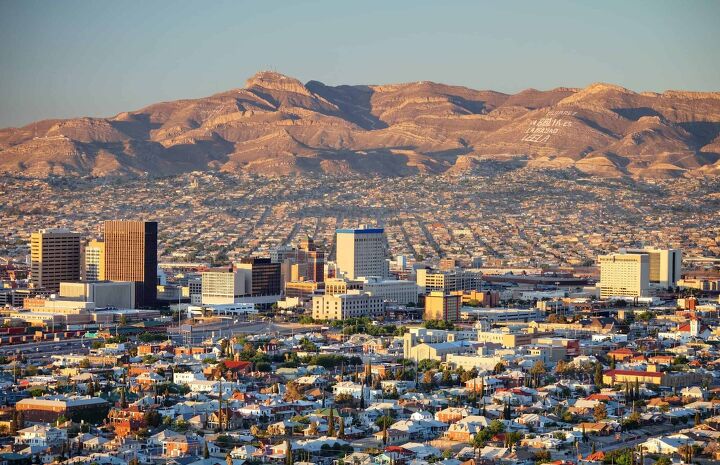 Population: 678,815
Square Miles: 255.24
There are several things that El Paso gained fame for. It's home to an absolutely massive US Army Complex. It also happens to be the hometown of many cooking contests, cowboy bars, and awesome restaurants. Among locals, El Paso is known for being one of the safest cities in the country. What we're saying is that El Paso rules.
Most of the foods that people know as "Tex-Mex" have their roots in this far West Texan town. The Mexican culture here is easy to see around every corner, and if you ask us, that's a beautiful thing.
7. Arlington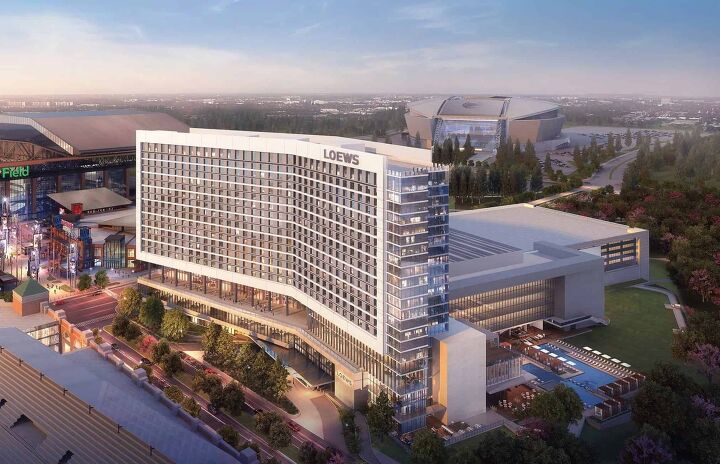 [b]Population: 394,266[/b]
Square Miles: 95.88
Arlington is often rumored to be the inspiration for King of the Hill's "Arlen," but this city deserves so much more recognition than that. Arlington is home to Six Flags Over Texas, the Dallas Cowboys, the Texas Rangers, as well as the AT&T Stadium. The Stadium hosts a huge range of events, so there's never an ounce of boredom here.
Though the population is around 400,000, you shouldn't discredit this city's potential. Arlington's population has grown by 7.5 percent since 2011. The square mileage of Arlington is shockingly low compared to others on this list. This makes it one of the most densely populated cities in Texas.
Related Guide: The Safest Neighborhoods In Arlington, TX
8. Corpus Christi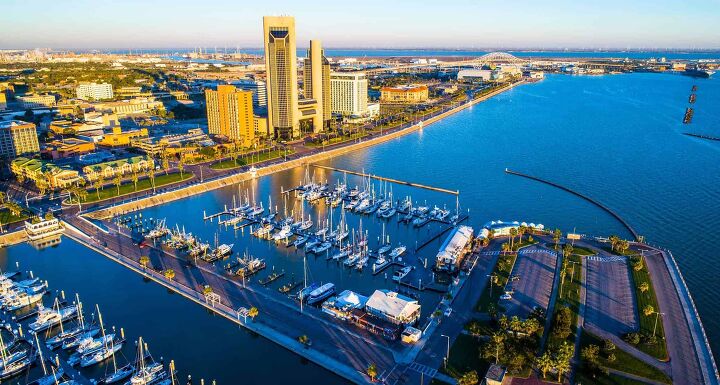 Population: 317,863
Square Miles: 160.61
Corpus Christi made its name known as one of the most popular beach cities in the Lone Star State, and it's easy to see why. The surf here is amazing, there's plenty of beachy activities to enjoy, and the seafood here might be the best you'll ever taste. Anyone who loves the sun, sand, and surf will find a good home here.
Like most of the other cities on this list, Corpus Christi is experiencing a large boom. However, it's not caused by the rise in oil and gas work that has helped increase nearby towns. Here, it's mostly about the ocean. Oh, and by sheer size comparison, Corpus Christi is the city with the third-highest square mileage in Texas.
9. Plano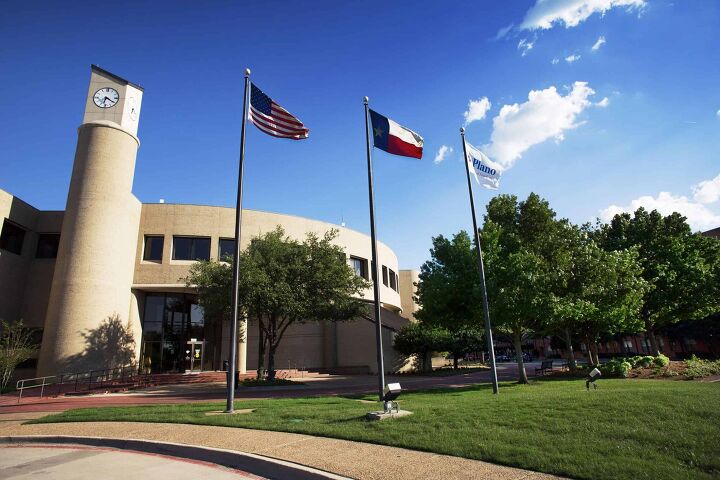 Population: 285,494
Square Miles: 71.5
Plano is a city that doesn't feel like a city. Ask anyone who lives there, and they'll tell you that it feels more like a small town than it does a large-scale city. Part of this is due to the highly detailed city planning which was designed with keeping that homey Texan feeling alive and well.
This is one city that is expected to rise in terms of demand, simply because it was voted the third-best place to live in America. Moreover, citizens in this area are notably happier and healthier than people in most other parts of the country. If you own real estate here, hang onto it. You won't regret that investment.
10. Laredo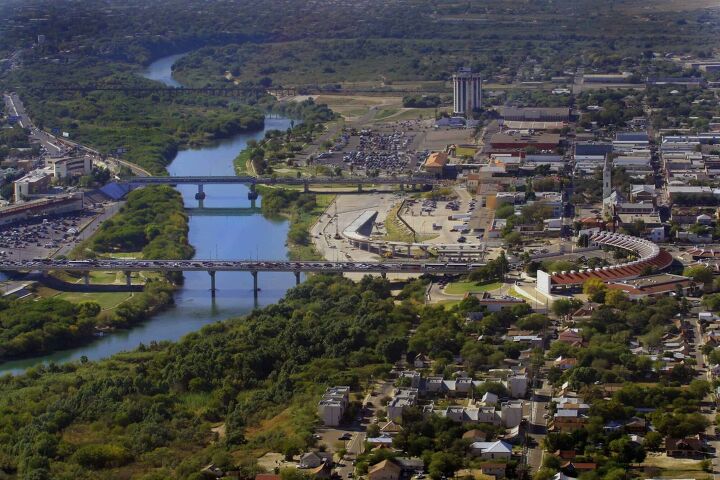 Population: 262,491
Square Miles: 88.91
Located right on the Texas-Mexico border, Laredo remains one of the largest cities in Texas. Fans of great hot sauce will love the fact that Mexican culture boasts a strong influence on the food here. Fans of history will love knowing that the Republic of the Rio Grande Museum is one of the largest attractions in the area.
The biggest festival held here in Washington's Birthday Festival, and its draw is downright massive. Hundreds of thousands of people come here every year for the chili cook-offs, the hot sauce sales, as well as the chance to get an amazing taste of American history. What's not to love?
A Quick Overview Of The Biggest Cities In Texas
| | | | |
| --- | --- | --- | --- |
| Ranking | City | Population | Square Miles |
| 1 | Houston | 2,304,580 | 559.9 |
| 2 | San Antonio | 1,434,625 | 460.9 |
| 3 | Dallas | 1,304,379 | 340.5 |
| 4 | Austin | 961,855 | 297.9 |
| 5 | Fort Worth | 918,915 | 339.8 |
| 6 | El Paso | 678,815 | 255.2 |
| 7 | Arlington | 394,266 | 95.88 |
| 8 | Corpus Christi | 317,863 | 160.6 |
| 9 | Plano | 285,494 | 71.5 |
| 10 | Laredo | 262,491 | 88.91 |
What Are The Largest Cities in Texas By Area?
Another way to categorize the largest cities in Texas is based on land area. The following are the top 10 largest cities in Texas based on area, many of which are also included in the list above regarding the largest cities in Texas based on population.
Houston, Texas – 599.59 square miles
San Antonio, Texas – 460.93 square miles
Dallas, Texas – 340.52 square miles
Fort Worth, Texas – 339.82 square miles
Austin, Texas – 297.90 square miles
El Paso, Texas – 255.24 square miles
Corpus Christi, Texas – 160.61 square miles
Canyon Lake, Texas – 143.33 square miles
Brownsville, Texas – 132.33 square miles
Lubbock, Texas – 122.41 square miles
Do You Need to Hire Movers?
Get free, zero-commitment quotes from pro contractors near you.
---
Related Questions
What is the most dangerous city in Texas?
Currently, the most dangerous city in Texas is a small town of 38,000 called Weslaco. This town has a high violent crime rate, a high property crime rate, high poverty rates, and other social issues. You have a 1 in 12 chance of being a crime victim in Weslaco, so we don't suggest going there any time soon.
Is Texas a safe state?
While a lot of Texas neighborhoods and cities are known for having safe streets and an active police force, the truth is that Texas is not viewed as safe by the FBI. In fact, Texas was recently named the 5th most dangerous state in the Union. However, this measure takes into account crime, COVID-19 support, health insurance, weather issues, and pollution.Crime-wise, Texas has a rating that is somewhere in the middle of most states for matters of assault, sex offenses, murder, and theft. So if it's just crime that you're worried about, expect Texas living to be about average.
What is the safest city in Texas?
The safest city in Texas is Fulshear, which currently is home to over 13,000 people. As one of the wealthiest cities in Texas, this town has a median income of $174,194, which translated into one of the most well-funded, attentive police forces. Excellent schools, a cultural aversion to organized crime, and excellent employment opportunities helped it stay safe as can be.
When is the best time to move to Texas?
Unlike most parts of the country, May and June aren't good months to move to Texas. To avoid inclement weather, pests, or extreme heat, the best time to move to the Lone Star State is between September and November.  New locals are strongly encouraged to avoid summer moves, primarily because it can cause logistical issues during hurricane season and may expose movers to extreme heat.
Is living in Texas expensive?
While many parts of the country tend to be high priced, Texas is not one of them. Due to the ample supply of land, excellent connection to local farms, and low tax rates, the overall cost of living is extremely low—even in the wealthier parts of the state! If you are looking for a way to afford more out of life, moving to Texas will be a good life decision for you and your family.

Ossiana Tepfenhart
Ossiana Tepfenhart is an expert writer, focusing on interior design and general home tips. Writing is her life, and it's what she does best. Her interests include art and real estate investments.
More by Ossiana Tepfenhart
Published September 29th, 2020 8:33 PM