348 Views
The Top 9 Old Chainsaw Brands
August 3rd, 2021 1:22 PM
Share
We're committed to finding, researching, and recommending the best products. We earn commissions from purchases you make using links in our articles. Learn more here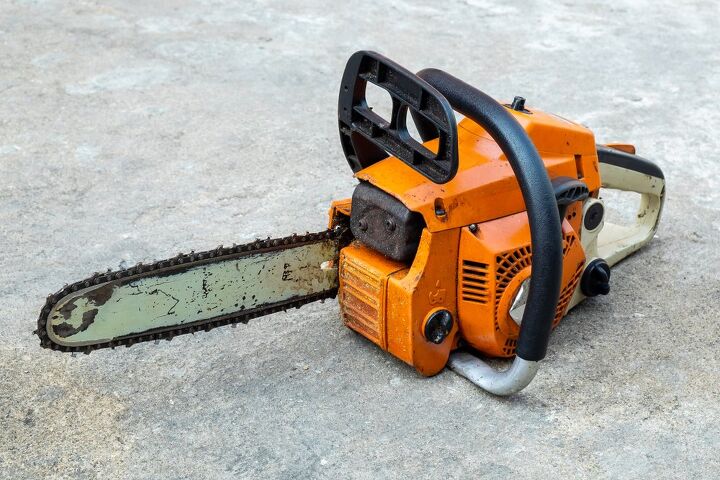 Old chainsaws are a popular item to collect, and many of them still work today. There are plenty of chainsaw aficionados out there who even claim that old chainsaws are superior to new ones! In this article, we'll be covering the top nine old chainsaw brands and their notable models.
The following nine brands are listed in no particular order. Each is considered a top old chainsaw brand in its own right. They all come with their own benefits and downfalls, as well as various product offerings.
Stihl
Jonsered
Husqvarna
PoulanPro
McCulloch
Homelite
Echo
Solo
Shindaiwa
Wondering why we chose certain old chainsaw brands over others? We've covered all the reasons for our picks in the brand summaries below!
Do You Need Lawn and Tree Maintenace Pros?
Get free, zero-commitment quotes from pro contractors near you.
What Are The Top Old Chainsaw Brands?
In each brand summary, we've provided snippets of company history as well as notable older and current chainsaw models. To help you make a decision between the different brands, we've also covered common customer compliments and complaints.
1. Stihl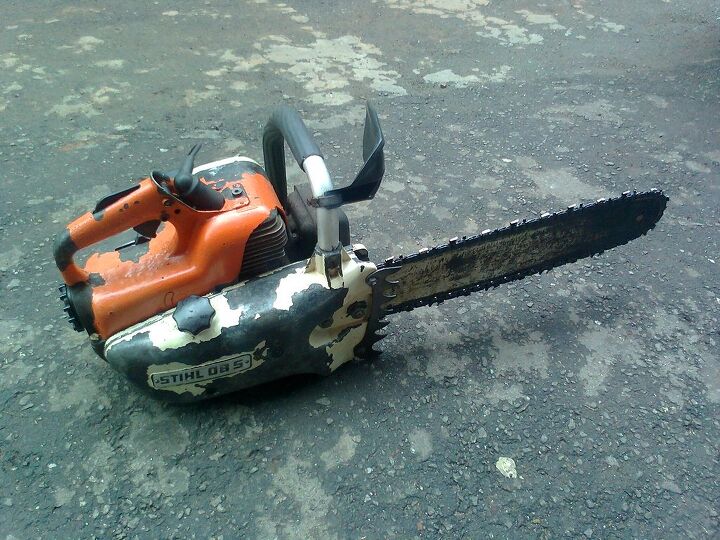 Stihl was founded in 1926 in Waiblingen, Germany. This is also the year that Stihl built the very first two-person electric chainsaw. Ever since that day nearly 100 years ago, Stihl has been associated with innovation, quality, and excellent service.
Some of the top old Stihl chainsaws include the Stihl 044, the Stihl 08S, and the Stihl 028. Today, some of Stihl's top chainsaws are the MSA 140 C-DQ and the MS 271 Farm Boss. There's no doubt that Stihl will continue to reign as one of the top old chainsaw brands.
Stihl chainsaws receive overwhelmingly positive reviews. Customers report that they're pleased with the amount of power Stihl chainsaws have. They also praise the abilities and affordability of Stihl chainsaws.
2. Jonsered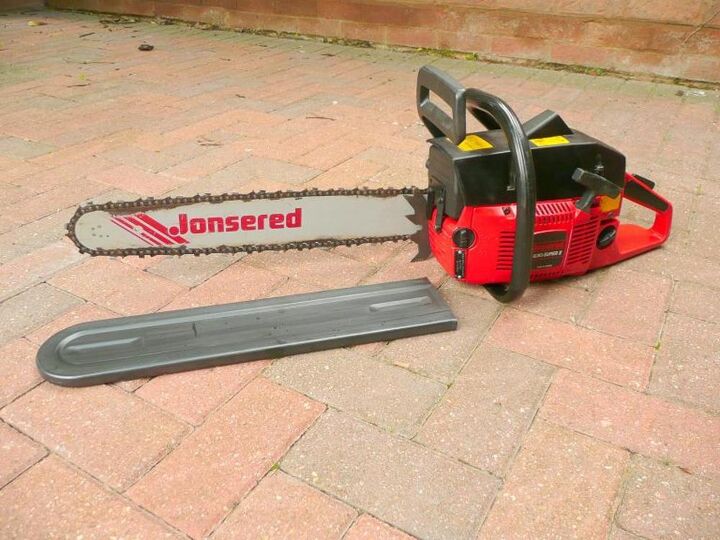 Jonsered is a small industrial village in Sweden, and it's also a top old chainsaw brand. But in reality, it's not just a top old chainsaw brand. Jonsered still reigns supreme as one of the best companies selling chainsaws and other tools.
Jonsered has a clear focus on continuing its legacy and pioneering spirit. Effectiveness and reliability are extremely important for all Jonsered products. With the influence of care for nature, plus lightweight engines and ergonomic designs, Jonsered will only continue to improve.
Some older favorites from Jonsered are the Jonsered 49, the Jonsered 272, and the Jonsered 621. Today's top models include the CS2250, the CS2245, and the CS16i.
Reviews of Jonsered chainsaws praise their vibration dampening systems, chain brakes, and heated handles. There are very few downsides to Jonsered chainsaws unless you purchase a model that isn't meant for your current project. There are many useful ways to cut wood slices with a chainsaw.
3. Husqvarna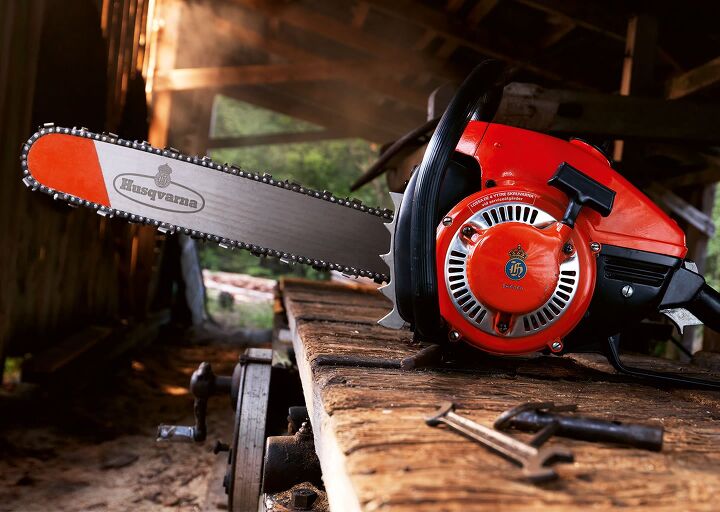 Husqvarna has been around for more than three centuries–ever since 1689! This top old chainsaw brand's first plant was located in Huskvarna, in Southern Sweden. By 1919, Husqvarna had expanded its product line to include lawnmowers, and chainsaws weren't far behind in 1959.
Currently, Husqvarna is working to produce new 90cc chainsaws that will be released in 2022. These new chainsaws are being created to bring a new level of productivity into your workday. They're specifically designed for a better cutting experience than ever before.
A few favorites from Husqvarna's older chainsaws include the Husqvarna 480CD, the Husqvarna 181, and the Husqvarna 268XP. Out of today's chainsaw line, Husqvarna has quite a few winners. Some of these are the 120i, the 550XP Mark II, and the 525PT5S.
Husqvarna's chainsaws are often described as light and capable. Amazing, great, and excellent are a few words that you'll often see in Husqvarna's customer reviews. Some even say that Husqvarna's chainsaws cut through wood like butter!
4. PoulanPro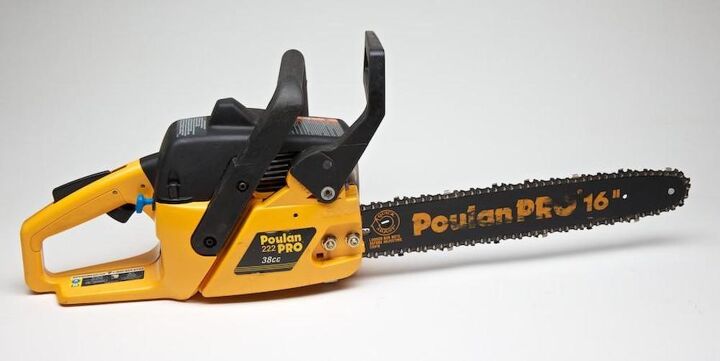 As PoulanPro itself says, it's been "a tradition since 1946." This top old chainsaw brand was founded by veteran lumberjack Claude Poulan in Louisiana. PoulanPro quickly expanded from two-person chainsaws to one-man chainsaws by the 1950s.
Today, PoulanPro focuses on providing reasonably-priced lawn care tools for its customers. These tools are built with high performance, durability, and quality in mind. They're both powerful and innovative, combining tradition with modern engineering.
Old PoulanPro chainsaws were favored by many. A few notable models include the PoulanPro 5200, the PoulanPro 3700, and the PoulanPro 245a. Nowadays, some of PoulanPro's top models are the PP5020AV, the PR4218, and the PR4016.
The best qualities of PoulanPro chainsaws include their clear air filter system, effortless pull start system, and automatic chain oiler. The drawbacks are minimal, such as gas caps that may swell over time.
5. McCulloch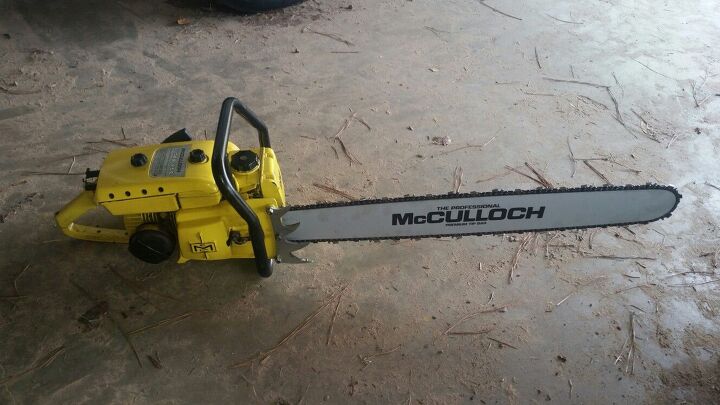 McCulloch Motors Corporation was founded in 1943 and has been one of the top old chainsaw brands ever since. Its name changed to McCulloch Corporation in 1958. At this point, the company expanded to produce airplane engines as well as chainsaws.
Some of the top old McCulloch chainsaw models include the McCulloch SP125C, the McCulloch SP-81, and the McCulloch PM700. A few of today's top models are the CS400T, the Li40CS, and the CSE2040S.
Customers appreciate the soft start of McCulloch chainsaws, as well as their anti-vibration systems. Plus, McCulloch chainsaws are true powerhouses, and many of them can be plugged in to charge. However, a couple of drawbacks are the slow safety response and relatively high cost.
6. Homelite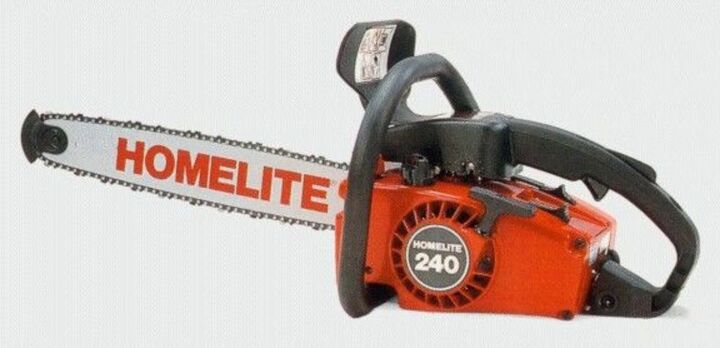 Homelite began in 1921 as the Home Electric Lighting Company. This longer name was eventually abbreviated to Homelite. For decades, Homelite has been known as one of the top old chainsaw brands.
Nowadays, Homelite mainly concentrates on consumer-level lawn and garden equipment, as well as light-duty chainsaws. Replacement parts for older saws are available as new old stock and salvage parts. A large percentage of Homelite's older chainsaw models are still in use today.
Some of the best old Homelite chainsaw models are the Homelite 650 Super, the Homelite XL12, and the Homelite SXL925. Today, some of the top Homelite chainsaw models include the UT43122B, the UT43103A, and the ZR43120.
Customers love the automatic oilers on Homelite chainsaws, as well as their wrap-around handle. Three-point vibration isolation is another widely praised feature. One small downside is that some Homelite chainsaw models aren't ideal for beginners.
7. Echo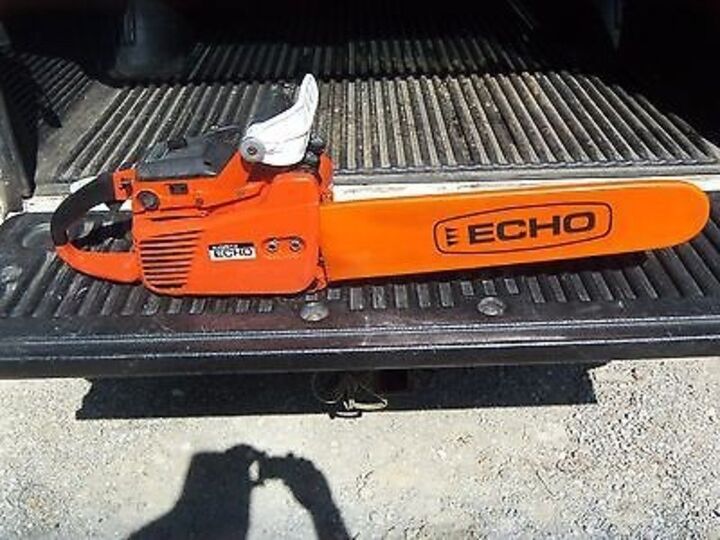 Echo was established with its current name in 1978. For several decades, this top chainsaw brand has been a leader in the industry. Echo is dedicated to new technology, quality products, and strong distribution infrastructure.
Several of Echo's older chainsaw models include the Echo Twin, the Echo 550, and the Echo 750. Nowadays, Echo's chainsaw line has top models such as the CS-271T, the CS-310, and the CS-590.
Customer reviews show that Echo chainsaws are lightweight, strong, easy to use, and long-lasting. However, it's important to note that oil may leak from these chainsaws while they're in storage. In addition, be sure to adjust the chains properly so that they don't jump.
8. Solo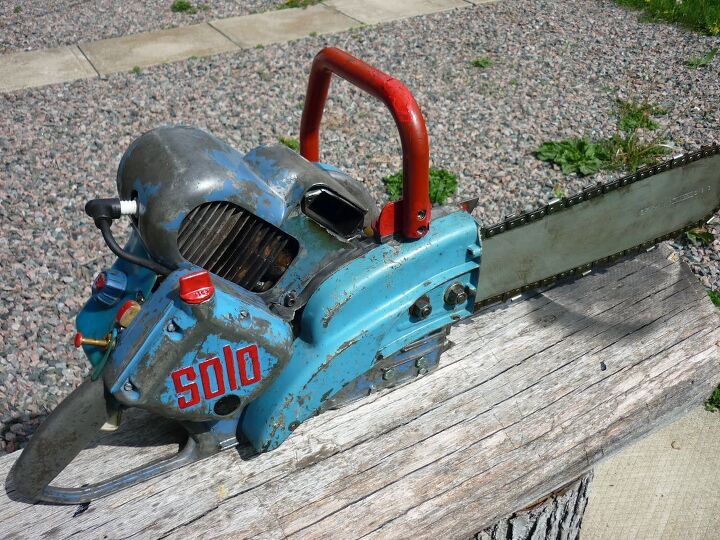 Solo began in 1948 when the Emmerich brothers invented the first small two-stroke engine. In 1951, they went on to invent the first engine-driven backpack mist blower. Unlike other mist blowers, this one could be operated solo–which is where the company got its name.
Solo has a simple mission: to achieve the best. This top old chainsaw brand focuses on intelligent engineering, innovation, and quality manufacturing processes. As of 2020, Solo has a new goal to expand the company in various ways.
As a top old chainsaw brand, there are several models of note. A few older favorites include the Solo 611 Twin, the Solo 650, and the Solo 635. Nowadays, Solo no longer produces chainsaws. Some of its top products are handheld and backpack sprayers, mist blowers, air blowers, spreaders, and cut-off saws.
Solo mostly receives positive reviews, but it also gets its fair share of customer complaints. Some customers don't like the lack of padding on the backpack sprayers. Others find it ludicrous that Solo doesn't cover repairs and replacement products in some cases.
9. Shindaiwa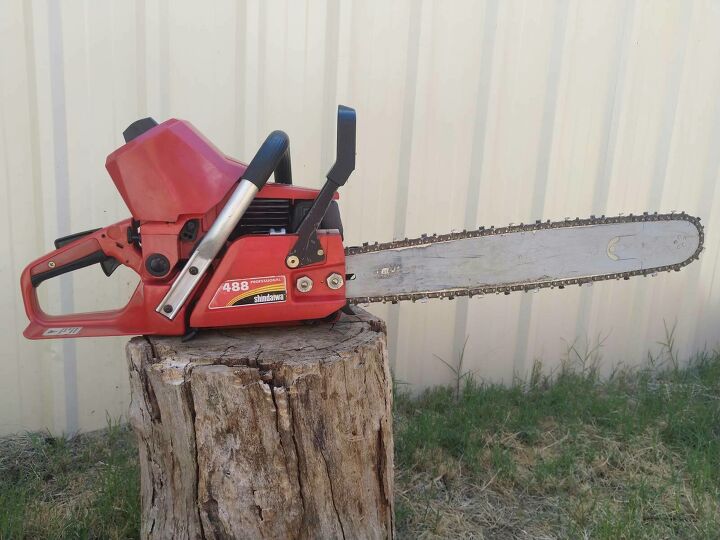 Of course, like the rest of the top old chainsaw brands, Shindaiwa has been around for a while. Founded in 1952, Shindaiwa is considered a legendary leader when it comes to outdoor power equipment. Today, Shindaiwa is headquartered in a Chicago suburb called Lake Zurich.
As a brand, Shindaiwa's target audience consists of those who demand high-quality products with optimal durability and performance capabilities. Its products are truly built to perform. They go through a rigorous research, development, and testing process before being manufactured.
In the past, some of Shindaiwa's top chainsaw models included the Shindaiwa 500, the Shindaiwa A88, and the Shindaiwa A33. Today, Shindaiwa's best chainsaw models are the DH2000, the 358TS, and the 305S.
Customer reviews show that Shindaiwa is well-respected for its quality. Although Shindaiwa products aren't necessarily cheap, they are reliable and easy to use. They rarely break down or need repairs, and although they're not the flashiest chainsaws, they get the job done.
Do You Need Lawn and Tree Maintenace Pros?
Get free, zero-commitment quotes from pro contractors near you.
---
Related Questions
Are old chainsaws worth anything?
Whether or not your old chainsaw is worth anything really depends on the model. There are likely collectors out there who would be happy to take an old chainsaw off your hands. If not, you could always sell your old chainsaw for parts.
Are old chainsaws better?
Opinion is split on whether old or new chainsaws are better. Those who prefer old chainsaws praise their ease of use, durability, and better performance. However, those who prefer new chainsaws say that they are more powerful, easier to start, and have more advanced engineering.
How old are chainsaws?
The first chainsaw was invented in 1780, but it wasn't created for the reason you might think. Two doctors invented the chainsaw to make it easier to remove the pelvic bone during childbirth. It was powered by a hand crank and used for Cesarean sections.
Related Articles

Jessica Allen
With a lifelong passion for writing plus strong enthusiasm for home improvement and DIY projects, joining the team at Upgraded Home was an easy choice. Jessica Allen likes to share helpful information with current and aspiring homeowners. Aside from writing, Jessica loves doing yoga, playing the piano, and dabbling in graphic design.
More by Jessica Allen
Published July 7th, 2021 5:43 PM