17 Views
What Is The Cost Of Living In Sunnyvale, CA?
December 30th, 2021 2:48 PM
Share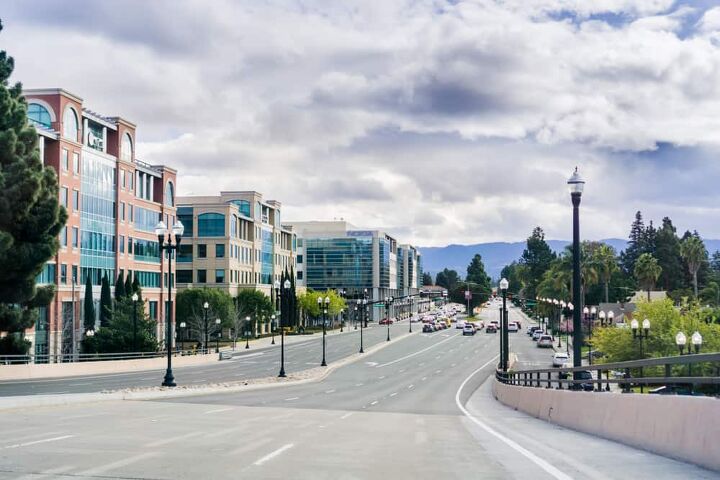 Anyone can find themselves California dreaming, and that's understandable given the palm trees and perfect weather. Whether it be Mendocino, Irvine, San Francisco, Los Angeles, or Sunnyvale, you can find paradise in many California cities. Sunnyvale is a gorgeous and iconic part of the famous Bay Area, but how much does it cost to live there?
The cost of living in Sunnyvale, CA is three times higher than the rest of the U.S. and 50% higher than California's. Housing costs are over 7 times higher than the national average, with a median home price of $1,894,600. Rent costs an average of $2,508 per month, and that's much lower than the $3,499 that homeowners spend each month in expenses. Sunnyvale is a high-tax city, and the average homeowner spends $9,920 each year in property tax payments at a rate of 0.73%.
Unfortunately, Sunnyvale is expensive by just about anybody's standards when it comes to housing, driving, and education costs. With that said, it is a highly-populated area, and many residents find it worth the high cost of living. Follow along as we closely look at how much it costs to live in Sunnyvale, California.
Do You Need to Hire Movers?
Get free, zero-commitment quotes from pro contractors near you.
Cost Of Living In Sunnyvale, CA: Housing Costs
Sunnyvale is a wealthy city, and that is reflected in the high housing prices, property taxes, and rent prices. The median home value in Sunnyvale is $1,894,600, and only 43.1% of residents are homeowners in this city. Sunnyvale is one of the most expensive cities in California, and homeowners spend $3,499 per month in homeownership costs.
| | | |
| --- | --- | --- |
| Location | Median Home Value | Homeownership Rate |
| Sunnyvale | $1,894,600 | 43.1% |
| Irvine | $1,030,900 | 43.6% |
| Los Angeles | $883,400 | 34.1% |
| United States | $291,700 | 56.2% |
The Bay Area, where Sunnyvale is located, is expensive, and the price to build per square foot is $300 or more. You'll be hard-pressed to build a home for less than $450,000-$500,000 in Sunnyvale, and that's for a 1,500 square foot home. Luckily, homes in Sunnyvale have appreciated by 69% in the last year, so owners and builders can make a large profit when flipping.
Property Taxes in Sunnyvale, CA
Sunnyvale is located in gorgeous Santa Clara County, and the average effective property tax rate is 0.73%. Because housing costs are so high in Sunnyvale, this means that residents spend $9,920 each year in property tax payments. Santa Clara County has the second-highest property tax payments in all of California, but exemptions are available.
Residents who claim their home as their sole residence can often qualify for an exemption of $7,000 off of their home's assessed value. However, due to extreme property values, that likely won't save you more than $80 per year in property taxes. Disabled veterans can qualify for exemptions on up to $150,000 of their home value in Sunnyvale if they qualify.
Cost Of Living In Sunnyvale, CA: Rent Prices
Renting is cheaper than owning in Sunnyvale, CA, but it is still far above the national average. Sunnyvale residents spend an average of $2,508 per month in rent, but it varies between neighborhoods. This is just barely below the $2,524 per month that Los Angeles residents spend each month.
| | |
| --- | --- |
| Location | Average Rent Price |
| Sunnyvale | $2,508 |
| Oakland | $2,930 |
| Los Angeles | $2,524 |
| Mendocino | $1,033 |
| Simi Valley | $2,043 |
Rent Prices By Neighborhoods In Sunnyvale
Just over 54% of Sunnyvale residents are renters, and property values lead to high rental costs in Santa Clara County. A one-bedroom apartment that measures 610 square feet generally starts at $1,500 per month in Sunnyvale. Two-bedroom apartments cost between $1,800 and $7,000 in Sunnyvale, but the neighborhood you choose makes all of the difference.
| | |
| --- | --- |
| Neighborhood | Average Rent |
| Gilroy | $2,206 |
| Cupertino | $3,000 |
| Los Altos Hills | $2,800 |
| Santa Clara | $2,622 |
| Alum Rock | $2,380 |
Cost Of Living In Sunnyvale, CA: Average Utility Costs
Electric, water, garbage collection, and heating come out to an average of $112 per month in Sunnyvale. Those basic utilities are not the only costs worth considering, and cable, internet, and phone bills add up as well. Internet bills cost you between $50 and $65, or more in Sunnyvale, California, but it depends on which service you choose to support.
Most Sunnyvale residents spend $45 per month on cable subscriptions, but some plans cost as much as $65 or more. Trash collection can cost up to $75 per month in Sunnyvale if you don't have that included in your rental agreement. Even still, utilities are much lower for renters than the nearly $800 that homeowners can spend per month in Sunnyvale.
Cost Of Living In Sunnyvale, CA: Food Prices
Whether you eat groceries daily or dine out in Sunnyvale, you'll spend a fortune on food each month. Groceries are nearly 50% more expensive in Sunnyvale, CA than in the rest of the United States. Even a gallon of milk can cost up to $4.70 per gallon in Sunnyvale, and a dozen eggs cost nearly $5.
You are looking at a nearly $300 per month grocery budget even if you are a single resident in Sunnyvale. Families in Sunnyvale can easily spend $400 or more on groceries depending on the size of the household. Even still, buying groceries is much more affordable than dining out every day in Sunnyvale, California.
| | |
| --- | --- |
| Food | Average Cost |
| Gallon of Milk | $4.70 |
| Dozen Eggs | $4.95 |
| Pound of Apples | $1.80 |
| Pound of Chicken | $3.15 |
| Pound of Beef | $4.00 |
You can expect to pay $15 per person at even a low-scale restaurant in Sunnyvale, but it can be much higher. Buying dinner and drinks for two people at a mid-range restaurant in Sunnyvale can quickly add up to $65.
Taxes In Sunnyvale, CA
Just like the rest of California, taxes are quite high in Sunnyvale and it should factor into your budget. The state income tax rate in Sunnyvale ranges between 1% and 12.3% based on your annual income bracket. Sales taxes are also exorbitant in Sunnyvale and the current rate is 9% on each purchase, except for gasoline.
Gasoline sales come with a unique tax of $0.50 per gallon, and that becomes pricey in Sunnyvale. That's because Sunnyvale is a city of drivers, and you'll go through a lot of gas. If you use 656 gallons of gas yearly like the average driver, you'll spend $328 in taxes total.
| | |
| --- | --- |
| Taxes | Rate & Cost |
| State Income Tax | 1%-12.3% |
| Property Tax | 0.73% |
| Gasoline Tax | $0.50 Per Gallon |
| Sales Tax | 9% |
You'll also pay small taxes, such as a $0.05-$0.10 excise tax on the sale of plastic goods, such as bottled water. Liquor sales in Sunnyvale are subject to the 9% sales tax, as well as a $3.30 per gallon state excise tax.
Cost Of Living In Sunnyvale, CA: Driving Costs
Gas prices range between $3.89 and $4.09 per gallon in Sunnyvale, California right now. You could spend an average of $2,615 each year on gasoline as a Sunnyvale resident if you drive daily. Living in Sunnyvale requires a lot of driving through heavy traffic, and the average commute is 24 minutes or longer.
Car insurance premiums are lower in Sunnyvale than the average for California, but they're still high. The average Sunnyvale resident spends $1,681 each year in car insurance premiums, depending on their driving history and age. With providers like Alliance, however, you can spend $1,738 or more each year on auto insurance in Sunnyvale.
Your cheapest car insurance option in Sunnyvale is Geico, and their plans average $1,089 per year for a premium. Auto insurance premiums are cheapest for Sunnyvale residents in their 50s, and the most expensive teenage and 20-year old drivers.
Cost Of Living In Sunnyvale, CA: Education Costs
Public and private education are both available in Sunnyvale, and of course, the former is the affordable option. The average cost of private tuition in Sunnyvale is $15,500 between elementary and private education. The private high school specifically is overly expensive and costs over $31,000 each year in tuition for Sunnyvale residents.
There are several options for colleges around Sunnyvale that are located within Santa Clara County, such as Mission College. In-state students only spend $1,192 per year to attend Mission College in Santa Clara, California. Prestigious options such as Santa Clara University are much pricier and cost an average of $37,000 per year.
Even daycare is expensive in Sunnyvale, CA, and the average parent spends $1,763 each month on their service. Preschool can cost parents just under $12,000 each year in Sunnyvale, and that's not uncommon for California.
What Did We Learn?
Sunnyvale is one of the most expensive places to live in California, and that is mostly due to housing costs and high taxes. The median home value in Sunnyvale is $1,223,600, and the average homeowner spends $3,499 per month on mortgage payments, bills, and repairs. Renting is not much cheaper, but it's still an affordable option compared to owning and averages $2,508 per month.
Frequent drivers and regular commuters can easily spend $2,223 each year on gasoline due to high gas prices in Sunnyvale. Drivers also spend an average yearly $1,681 on car insurance premiums, but that varies based on plans and driving history. Groceries are 50% more expensive in Sunnyvale than in the rest of the United States, and you may spend $300 or more per month.
Sunnyvale is a unique city in California, but it's also one of the most expensive. As long as you budget accordingly, you can live a great quality of life in Sunnyvale despite the high cost of living.
---
Related Questions
Is Sunnyvale safe?
Sunnyvale is mildly safe, but crime still affects 1 in 42 residents. The most common incident is property crime with 3,401 recent reports alone. Even still, violence does occur and affects 1 in 574 residents.
Does Sunnyvale have rent control?
Yes, Sunnyvale has rent control, and tenants cannot be evicted unless there is a tangible cause. Rent can be increased by landlords, but only by 9% as per new regulations imposed in 2019. Until 2019, however, renters were not protected and landlords were able to increase rent without much regulation at all.
What do you need to make to live comfortably in Sunnyvale, CA?
To afford your bills without feeling strapped, a single person in Sunnyvale, CA should make a living wage of at least $25.12, or an annual salary of at least $52,200. The average income of a resident in Sunnyvale is $48,203 and the average household income is $103,257.The unemployment rate is currently 3.9%, and the majority of jobs are held in manufacturing, scientific, technical, and professional services.
Do You Need to Hire Movers?
Get free, zero-commitment quotes from pro contractors near you.
Related Articles

Nick Durante
Nick Durante is a professional writer with a primary focus on home improvement. When he is not writing about home improvement or taking on projects around the house, he likes to read and create art. He is always looking towards the newest trends in home improvement.
More by Nick Durante
Published February 27th, 2021 5:14 PM