2.6K Views
What Are The Pros And Cons Of Rhino Shield?
August 19th, 2022 4:21 PM
Share
We're committed to finding, researching, and recommending the best products. We earn commissions from purchases you make using links in our articles. Learn more here
If you're doing an outdoor project, then you might consider purchasing a product called Rhino Shield. It is great because of how thick it is, but Rhino Shield is also quite expensive. Follow along as we explore the pros and cons of Rhino Shield.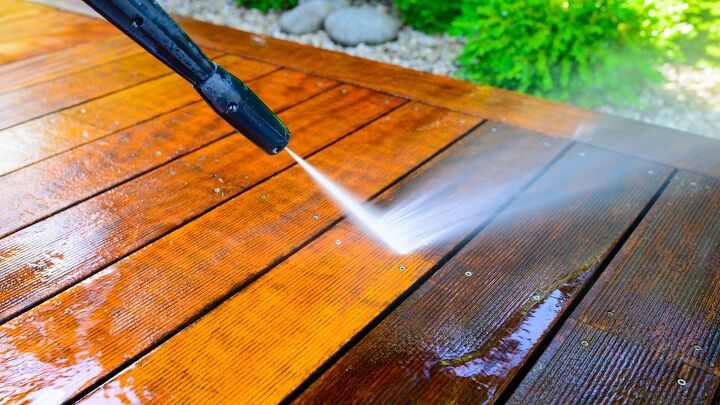 Do you have a home improvement project coming up? Are you thinking about doing up the exteriors of your home? Then it is imperative that you zero in on the right exterior house paint. Your choice of materials for the job will determine whether you are making a sound and sensible investment or just increasing your costs.
You may have heard of Rhino Shield, a relatively new entrant in the home coatings and building materials category. While the Rhino shield is about eight to ten times thicker than paint, making it breathable and durable, it is also much more expensive than traditional paint.
In this article, we will talk about the difference between Rhino Shield and paint. While most misconstrue these as the same thing, they're not. We will help differentiate the two and explain everything in a way so that you can tell which one would be better for your needs.
Related Content: Can You Use Exterior Paint Indoors? | What Is The Best Color To Paint An Exterior Chimney?
Do You Need Exterior Home Paint or Stain Services?
Get free, zero-commitment quotes from pro contractors near you.
What Exactly Is Rhino Shield?
Rhino Shield is a ceramic elastomeric coating. It is an exterior wall coating, and you can apply it just like paint. You can apply Rhino Shield to any exterior surface like brick, concrete, or wood. You can tint it to the color of your choice, and It looks very similar to house paint.
A lot of people think that it's paint because you can choose the color, and you also apply it like paint. However, Rhino Shield is ten times thicker than paint and provides an excellent protective coating. Not to mention, it's a bit more expensive and contains different ingredients than paint does.
Is Rhino Shield A Type of Paint?
You will agree that Rhino Shield looks similar to rich latex paint. However, it is much thicker and superior to regular house paint. Rhino shield coatings dry up 8-9 times thicker than latex paint. Secondly, if you want to maintain the texture and character of your building material, then you should consider opting for ceramic coating.
So, in a sense, it acts like paint. However, even though it has color and is applied in the same way, Rhino Sheild and ordinary paint are two very different products.
What Are The Benefits Of Using Rhino Shield?
Rhino Shield has a lot more benefits when compared to standard or conventional paints. You might agree on the fact that the main advantage of ceramic coating is its durability or its ability to last very long. You will get to know more of its benefits as you read further.
What Are The Pros And Cons Of Rhino Shield?
Rhino Shield indeed has a lot of benefits; however, there are a couple of disadvantages that you should know about too.
Top Advantages
Has 25-years transferable warranty against chipping, peeling, or flaking
Never Paint Again" is the brand USP
Reduces energy consumption due to its high solar reflective index
It has a very strong Class A fire and smoke rating
It is breathable and allows water vapor and moisture to escape
Its breathability makes it mold and mildew resistant
It works well on any kind of surface
Its flexibility allows it to expand and contract with changing temperature
Has a lower VOC of 81.6 g/l compared to traditional paints with 200 g/l
It bonds permanently with any surface
No pre-installation involved
You get to choose from a wide variety of colors
Disadvantages
It will cost you two to three times more than a regular paint job
If you are not happy with your first choice of color and want to go in for a repaint, remember that repainting is expensive
How Expensive Is Rhino Shield Compared to Traditional Paint?
Rhino Shield coating is 8 to 10 times thicker than regular paint. This is why it is more expensive than standard paint. However, you will save more if you are looking at it from a long-term perspective. In addition, you get a substantial reduction in energy consumption as it considerably reduces the heating and cooling charges of your home.
While it feels like you're shelling out an arm and a leg for Rhino Shield, it will pay for itself over time. You won't be paying as much in bills, and you won't be needing to repair anything the Rhino Shield is protecting any time soon.
Is Rhino Shield Worth It?
If you take into account the huge savings on not having to repaint every few years, then it is a big YES! You can also consider Rhino Shield along with your other options if you are thinking about repainting your home exteriors.
What Are Traditionally Used Paints And What Are Their Pros And Cons?
You may have worked with Oil Based paints or Latex paints, which are the commonly used paints. You will find their pros and cons listed below.
Oil-Based Paints
Pros
Are durable
Are water-resistant
Result in a hard finish
Are thicker, so you need lesser coats
Cons
Have strong, invasive odor
Take longer to dry so more care is required
Thicker, stickier and harder to work with
Involves a lot of clean up with turpentine or other thinners
Likely to crack and fade over time
Latex Paints
Pros
Easy to apply and clean up
Dry quickly
Resistant to the effects of direct sunlight
Durable
Environment friendly
Stick extremely well to most exterior surfaces
Resistant to flaking or peeling
Cons
Impact or scuffing may damage the finish
You may not get the expected sheen from gloss finish
It is difficult to get a mirror finish
You may have to sand between coats
How Frequently Should You Repaint Your House Exterior?
Most paint experts say an average of five years, and it does not matter if you are using oil paints or acrylic latex. How long a paint job will last will also depend on the quality of the previous paint job, the place where you live, the weather, and much more. If you're using a cheap, generic knock-off type paint, you can expect to paint your house as frequently as every two years. However, if you choose a higher quality paint, you may not need to paint for another 5 to 7 years.
With Rhino Shield, you may not need to 're-paint' your house for up to 15 years. However, this all depends on whether or not you like the same color or you want to change it. The only reason you would need to reapply sooner than 10 to 15 years is if you want to change the color.
---
Related Questions
Is Rhino Shield versatile?
Vinyl has multiple color options, but it has very limited installation or application methods. In contrast, you can apply Rhino Shield coating just like you would apply your regular paint. It will also preserve the exterior details of your home. Unlike vinyl siding, it is easier to remodel or renovate Rhino Shield. All you need to do is apply a fresh coat of ceramic paint.
What about the maintenance?
Vinyl siding is low maintenance if you compare it to other siding materials. On the flip side, it is prone to rot, water, and insect damage. You will also require professional assistance in order to maintain it. Rhino Shield, on the other hand, is designed to allow water and moisture to evaporate. Hence, the chances of rot are less. You do not need to spend on maintenance apart from occasional cleaning.
How does the cost compare to regular paint?
If you were to compare Rhino Shield to regular paint, then it is more expensive. However, if you are thinking about investing in premium quality vinyl, you must compare its long-term benefits viz a viz Rhino Shield.
Vinyl siding has a pre-installation process. This will cost you more time and money. Rhino Shield needs very little preparation. You will also spend less since it has low maintenance and repair costs.
What's the impact on the environment?
Manufacturing of vinyl siding causes the release of harmful toxins like Dioxin. Rhino Shield is non-toxic and incombustible. It also contributes to reduced energy consumption. Secondly, with its extended lifespan, it reduces the need for continuous production.
Is Rhino Shield legit?
Independent tests confirm that Rhino Shield if applied correctly, will last for 25 years. These tests also included accelerated aging tests, which are fair indicators of durability. This is why Rhino Shield comes with a 25 years transferable warranty.
Do You Need Exterior Home Paint or Stain Services?
Get free, zero-commitment quotes from pro contractors near you.
Our Conclusion
Ceramic coatings are expensive, but not much if you consider their long-term advantages. You would need to take your budget into consideration as well. You can also check with a local contractor before making a purchase. However, keep in mind as far as Rhino Shield goes, you won't need to replace it as nearly as often as you would your typical, regular paint.
When deciding between paint and Rhino Shield, you should also take into account the uses of each. Rhino Shield is a ceramic layer that's great for protecting the exterior of the structure you apply it to. At the same time, paint doesn't necessarily have that protective element to it.
Like all products, Rhino Sheild has its pros and cons. Therefore, you should weigh each one before deciding if this is something you want or need. Or before determining if this product is even ideal for your project in the first place.
Related Guides

Upgraded Home Team
We are a team of passionate homeowners, home improvement pros, and DIY enthusiasts who enjoy sharing home improvement, housekeeping, decorating, and more with other homeowners! Whether you're looking for a step-by-step guide on fixing an appliance or the cost of installing a fence, we've here to help.
More by Upgraded Home Team
Published July 25th, 2020 4:59 PM