1.1K Views
Brownstone Floor Plans (with Real Examples)
August 29th, 2021 1:49 PM
Share
We're committed to finding, researching, and recommending the best products. We earn commissions from purchases you make using links in our articles. Learn more here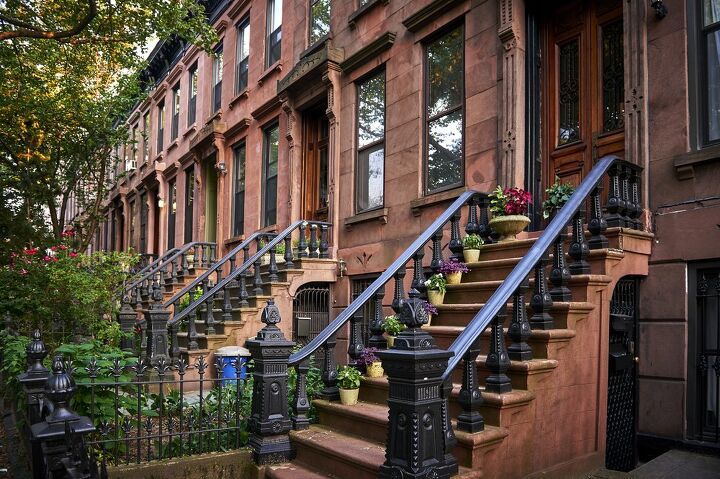 When watching some of your favorite TV shows, you may notice that a lot of the characters live in brownstones. That is because shows based in New York, Philadelphia, or Boston often like the charm a brownstone offers. If you are looking to purchase a brownstone for yourself, use this as a guide to choose the best layout.
Brownstones are typically divided into several units connected by staircases and hallways. Brownstones usually feature two windows facing the street, two to three rooms, a kitchen, bathroom, and living space. Most brownstone owners have access to a small, exterior courtyard in the back of the building.
What Is A Brownstone?
A brownstone is a townhouse made of brown sandstone. Before the 1800s, brownstone was considered a less desirable material than more expensive materials like granite, marble, or limestone. Because it was less desirable, it was cheaper, but it still brought the idea of luxury to the front of the home.
By the 19th century, brownstone had become extremely popular in New York City. In the 1980 federal census, 78% of stone buildings in New York used brownstone in their construction of buildings. By the mid-1800s, brownstone had become a popular building material, and it still represents neighborhood appeal, today.
These homes are common in New York, Philadelphia, and Boston. People often refer to townhouses as brownstones, but this is a misconception unless it's made of brown sandstone.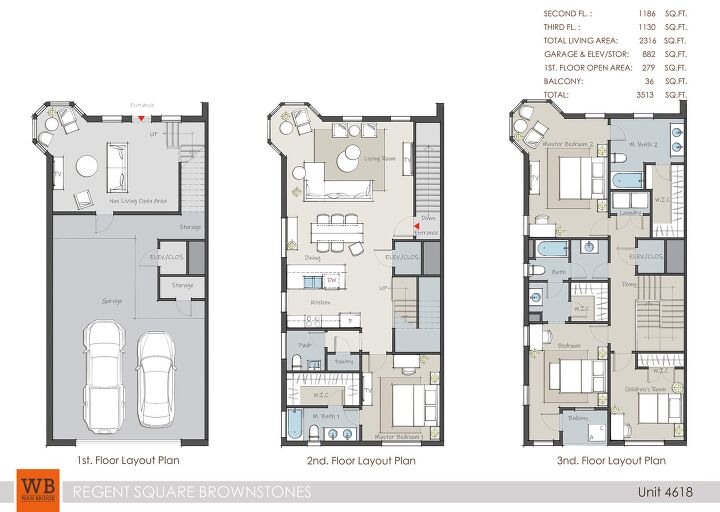 Characteristics Of A Brownstone
Brownstones were originally four to five-story buildings that housed a single family. With anywhere from 4,000 to 5,000 square feet of living space, brownstones can be very spacious. But, in today's age, the majority of brownstones house several apartment units.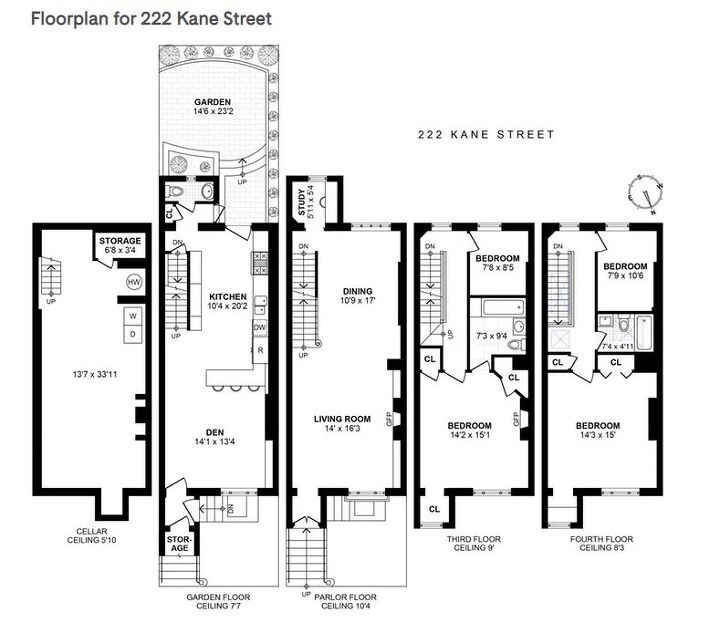 A brownstone typically includes a brown, red, or tan stone facade with a brick building material interior and stone stoop. The details of the facade are Italian in character. There is usually no space between the buildings, and there are one or more rented or purchased apartments in each unit.
The Upper West Side, Brooklyn Heights, and Park Slope are home to some of the largest concentrations of brownstones.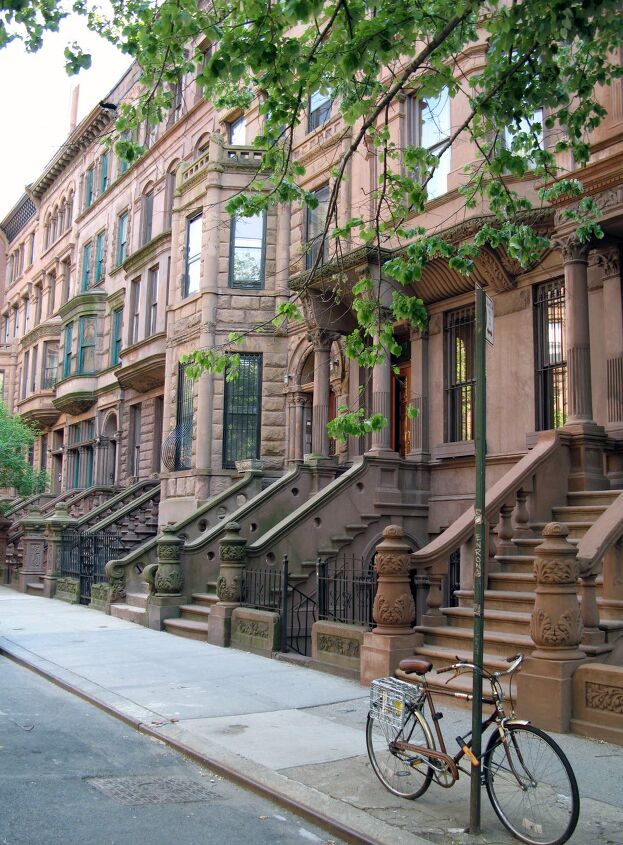 Typical Brownstone Floor Plan
Most brownstones in New York City were built during the same time period, so they all have a similar floor plan. Unless the property owner has renovated the interior structure of the building, each brownstone consists of several units. Staircases and hallways connect all of the units.
Every classic brownstone follows a standard layout. First, the interior of the brownstone is divided lengthwise into two parts.
Then, a staircase takes up a third of the space on one side. Finally, a living area occupies the remainder of the space.
Typically, every brownstone apartment has one to two windows that face the street. People usually use these street-facing rooms as bedrooms or offices. Furthermore, you can often find a fireplace in multiple rooms.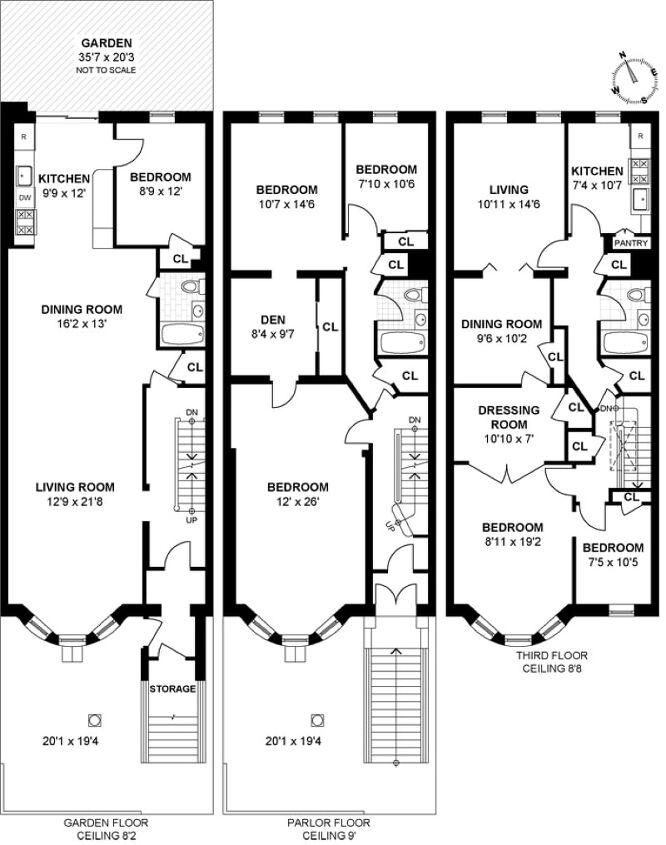 Upper Level Of A Brownstone
The upper floors are where the bedrooms are and have lower ceilings. Next to these rooms are usually a kitchen or bathroom. The kitchen and bathroom are traditionally opposite each other, with a corridor the length of the unit dividing the space.
Through the corridor, there is an open space people typically use as a living room. Alternatively, you could also convert this space into a guest room.
Lower Levels Of A Brownstone
The parlor floor is street level and has high ceilings, and large windows, often referred to as the entrance of the home. The garden level is a few steps below and has 7.5 to 8-foot ceilings.
Often, people repurpose the lower level into primary living space. The lower levels are the same elevation as the rear yard.
This makes it easy to incorporate outdoor space into the living area. The homeowner may need to add a stair and landing to get from the garden to the parlor level.
If you don't want to repurpose the garden level into living space, you can turn it into a separate apartment. Brownstone owners often do this as an investment, renting the space out to generate income.
Brownstones vs. Greystones
Over time, the term brownstone has become accepted to include almost any rowhouse, but it is technically incorrect. As mentioned before, if the building is not made of brownstone, the house is not a brownstone. New York City isn't the only city where brownstones began emerging in high numbers.
In Chicago, greystones began appearing in the 1890s. Greystones feature Bedford limestone and are named for their color. Builders started erecting these homes for a variety of classes, from the working class to the upper class.
Unlike the brownstone, the greystone was originally for multiple families and is still that way today. The facades of the brownstone and greystone differ in style. While the brownstone has Italian-style features, the greystone has Romanesque or Neoclassical features.
The most significant difference between brownstones and greystones is that a greystone is typically a semi-detached or fully-detached townhouse. However, a brownstone is almost always a rowhouse.
Pros And Cons Of Living In A Brownstone
Like most homes, there are always pros and cons. If you're considering renting or purchasing a brownstone, you should know the advantages and disadvantages of this coveted house.
Advantages Of Living In A Brownstone
Modern brownstones typically house multiple units. If you are renting a brownstone, your landlord may live above or below you, which could be a pro or con. The upside is that the landlord is near should your unit need attention.
Another benefit is that brownstones are homes that highlight classic architecture, making them intricate works of art. Italian-style features like tall windows, dramatic doorways, and tall ceilings are quintessential brownstone designs. Queen Anne, Romanesque Revival, and Neo-Grec styles inspire these accents.
If you live on one of the lower floors, you can enjoy a small backyard or patio. This space may increase the cost of your rent, but it is excellent for entertaining. Furthermore, the brownstone offers classic city living in one of the most desirable spaces.
Disadvantages Of Living In A Brownstone
The advantages of living in a brownstone are many, but there are some downfalls, as well. Brownstone buildings typically come with higher monthly rent. Furthermore, the older structure means more expensive upkeep, and updating a brownstone can be costly.
Because brownstones are older, you won't have many modern amenities. While most have been renovated with dishwashers and washing machines, central air and soundproof windows aren't common. Living in an older building of this type means it's more susceptible to damaged pipes, old heating systems, and other issues.
If you can't go up and down stairs easily, a brownstone probably isn't for you. There are several sets of staircases throughout, and you will rarely find an elevator in a brownstone. Moving in and out, bringing up groceries, and walking upstairs can be an undertaking.
---
Related Questions
What's the difference between a brownstone and a townhouse?
People often confuse brownstones and townhouses because they are multiple-story homes that can house multiple families. The main difference is the material used to construct the houses. As previously mentioned, brownstones consist of brown sandstone. Townhouses, however, consist of brick, wood, or stone. A brownstone can be a townhouse, but a townhouse cannot be a brownstone unless it has that specific material. 
How should I maintain my brownstone?
Brownstones feature porous material, especially susceptible to climate and pollution. Maintaining your brownstone is essential. Regular maintenance and upkeep can minimize water damage. To maintain your brownstone, keep the gutters clean and inspect the roof regularly for leaks. If you spot ivy growing on the brownstone, remove it. While it may look aesthetically pleasing, it can cause damage to the exterior stone. If there are open joints in windows and doors, apply caulk to keep water out. Inspect metal flashings to ensure that they aren't absorbing moisture. Also, you should repair and replace loose, broken, or missing mortar. Before you buy a brownstone, have it assessed by a building engineer. The engineer will be able to tell you whether or not the building has water penetration or structural issues. 
What's the average cost of a brownstone?
Originally, brownstones in New York were for middle and lower-class immigrants. This was a way that the city could create large amounts of housing for small business owners and their families. Over time, they have become far more expensive. Brownstones are common in the upper-class sections of Brooklyn, the outer boroughs, and areas of Manhattan. Today, the average brownstone in Brooklyn, New York, costs about 2 million dollars. In the neighborhood of Buchman, brownstones can run from $3.5 million to $10 million. The width of a brownstone will affect the price of the home. The wider the house, the more expensive it will be. You'll typically find more expansive homes in Brooklyn Heights, Cobble Hill, and Park Slope. For smaller brownstones, you can find them in Clinton Hill. 

Stacy Randall
Stacy Randall is a wife, mother, and freelance writer from NOLA that has always had a love for DIY projects, home organization, and making spaces beautiful. Together with her husband, she has been spending the last several years lovingly renovating her grandparent's former home, making it their own and learning a lot about life along the way.
More by Stacy Randall
Published August 29th, 2021 1:48 PM