122 Views
Munsters House Floor Plans (with Real Examples)
September 4th, 2021 7:10 PM
Share
We're committed to finding, researching, and recommending the best products. We earn commissions from purchases you make using links in our articles. Learn more here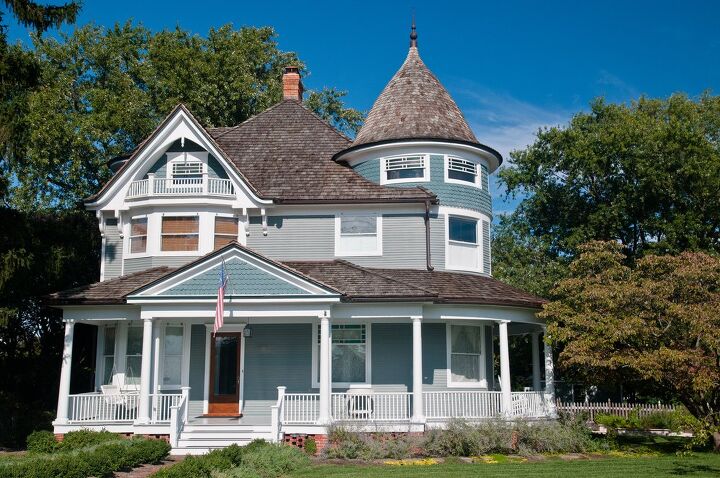 If you're a fan of the popular 1960s TV show, The Munsters, then you're likely familiar with their spooky house. The home is so recognizable that many die-hard fans even strive to recreate the look with their own homes. But, you can leave out the overgrown trees and fear factor and instead achieve a beautiful home ala the Munsters' style.
The Munsters' family home is a Victorian-style home, specifically Gothic Revival or Victorian Gothic, noted for ornate and extravagant detail. The Gothic style first appeared in the mid-1700s, gaining a lot of demand with Gothic Revival in the 19th-century. With the popularity of the 1960's TV show, many people call homes in this style a Munster or Munster-style house.
Today, you can find renovated Munster houses or new construction inspired by Victorian Gothic architecture. Either way, these homes have key characteristics that give them that Munster feel, even in more modern homes.
Key Characteristics of Victorian Gothic Houses
The late 19th century saw the construction of many Gothic Revival homes, drawing a lot of inspiration from medieval-style churches. This is most evident in architectural elements like pointed arches, heraldic emblems, and turrets you'd expect to find on a castle.
Some of the most common features of a Munster house are:
Two or three stories
An imposing appearance
Steep roofs with multiple gables
Ornate wooden or metal trim
Windows have high dormers and pointed arches
Decorative, slim columns
An asymmetrical shape
Wood or stone, with wood siding being the most common
Textured surfaces and architectural details
Scalloped shingles
Brighter earth tones, like mustard yellow
A one-story porch
An octagon-shaped tower with a pointed roof
Floor Plan Ideas For A Munster House
The original floor plans of Victorian-styled homes have certainly shifted over the years to keep pace with modern needs. However, you can undoubtedly find many ways to create a layout that works well for you within this home's unique footprint.
Classic Victorian Gothic Home
For example, this classic Victorian Gothic home features many separate rooms, very unlike the open floor plans of modern homes. You enter from a large covered porch area into a hallway with the main staircase. From the main hall, you can enter the dining room or parlor, showing how much this floor of the home was intended for entertaining.
The kitchen is also on the lower level, but most access in original Victorian homes was from a back staircase. This staircase was typically utilized by the house servant or cook and led directly to their room upstairs.
The servants also had a separate entrance to the dining room through the pantry from the kitchen. This was so they could serve food to guests in the dining room without entering the main hall.
Upstairs, aside from the servant's quarters, were typically the other bedrooms. The bedrooms featured an assortment of nooks, bay windows, and balconies, all lending to the unique exterior of Victorian Gothic homes.
But Where Is The Bathroom?
This particular plan doesn't feature a proper indoor bathroom (those came a bit later in the Victorian era). More likely, is the bedrooms might have a washstand and basin. And if a wealthy family, a freestanding tub of water would be brought into the bedroom for bathing.
The toilet was likely outside, perhaps a separate one for the servants. Eventually, a separate water closet would make its way into Victorian homes, progressing to impressive full bathrooms.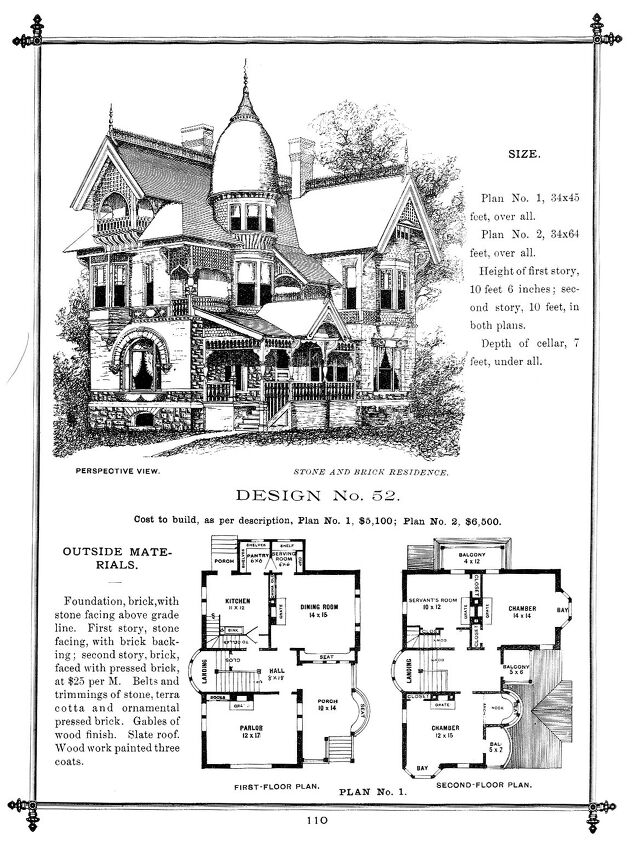 A Modern Munster House
For a more modern take on the Munster home, you'll see many of the same Victorian Gothic characteristics. However, the floor plan features more modern amenities, not to mention bathrooms.
This example is three stories and over 3,500 square feet, with 5 bedrooms and over 2.5 baths. It also features a wrap-around veranda reminiscent of Victorian porches and a grand hall with elegant staircase in the entry.
Also similar to classic Victorian homes, it features entertaining spaces on the first floor and bedrooms on the upper floors. There are various verandas and terraces throughout, adding to the classic Victorian exterior shape.
First Floor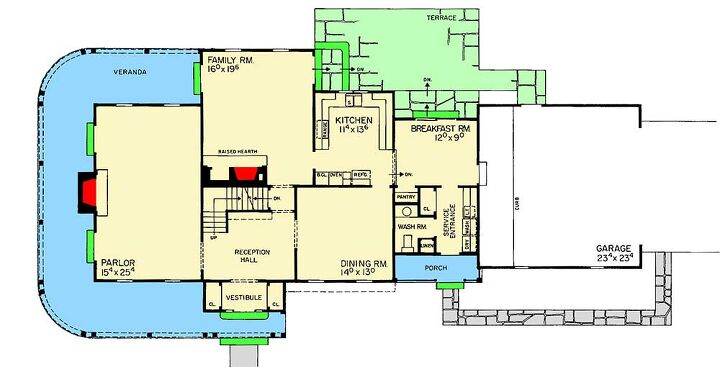 Major differences are the lack of servant's quarters and no separate staircase to the kitchen area. There is also an attached garage and several additional rooms like a sewing room and playroom. Finally, of course, you have a couple of full bathrooms upstairs and a powder room on the first floor.
Note that this floor plan does show a servant's entrance from the side porch. But this would be more of an additional entrance in a modern home. It also connects via a walkway to the garage, making it easy to bring in groceries and other items.
Second Floor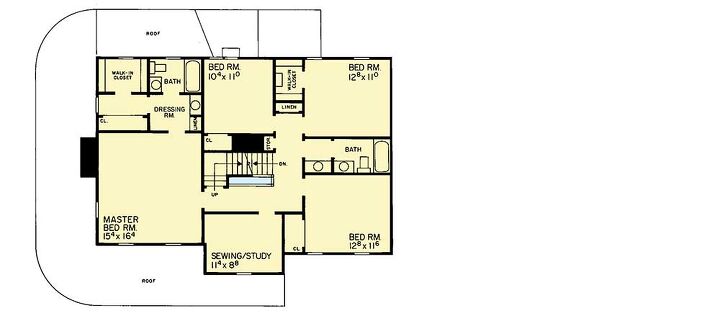 The third floor also features a half bath in addition to spare rooms and storage space. This floor would likely be an attic or perhaps a converted bedroom in an original Victorian home, depending on the household members.
Third Floor

How To Add Victorian Gothic Style To A Modern Home
If you've purchased or reconstructed a Victorian Gothic home, you likely have modern amenities. Smart home abilities, modern appliances, and more find their way into many Victorian renovations. However, you don't want to lose those unique touches that make the home so spectacular.
So, here are a few tips to ensure the Victorian Gothic style remains alive and well in your modern home.
If you purchase a Victorian home, maintain the integrity of the original character. Restore the classic architecture of the period whenever possible and let special features tell a story.
Checkerboard floors were a popular look in the Victorian era, and today many consider them timeless. Try adding checkerboard tiles in the bathrooms and perhaps the home's entryway.
Add period-appropriate art and decor throughout your home, like nature prints, busts, and books.
Find period-inspired wallpaper patterns and incorporate wallpaper into the home. 
Extra Considerations If Living In An Authentic Munster Style House
Undoubtedly, buying and restoring an authentic Victorian home comes with a lot of hassles. If you're living in an actual Victorian Gothic home, you'll typically find less storage. Smaller closets are the norm, as are many smaller rooms instead of more open spaces.
Plus, those beautiful architectural details come with a lot of maintenance and repair work. If you purchase an older home, you should also expect some electrical and plumbing updates. Plus, it's critical to be aware of the strong likelihood of lead paint.
If you start renovating, stripping paint, etc., it can release lead dust into the air, posing severe health consequences. Likewise, the same goes for asbestos, which was used often in Victorian construction. Therefore, get a thorough home inspection and use professionals as necessary for renovations.
The Munster House In The TV Show
It's worth noting that this home inspired many modern houses as well as Victorian home reconstructions. But, very few have some of the features present in the fictional TV house. For example, the Munster family home was intentionally much darker to give it a spookier appearance.
It also featured a landscape of dead trees and bushes. Plus, a crooked bat weathervane adorned the tip of the pointed roof. But the overall shape of the home, separate rooms, and asymmetrical shape are hallmarks of the Victorian Gothic era.
---
Related Questions
Where is the actual Munster house now?
The actual home used in the Munsters TV show still stands today, but it looks a lot different. The house got a complete overhaul to become the home of the Applewhites and other fictional families. These are characters who live on Wisteria Lane in the show Desperate Housewives.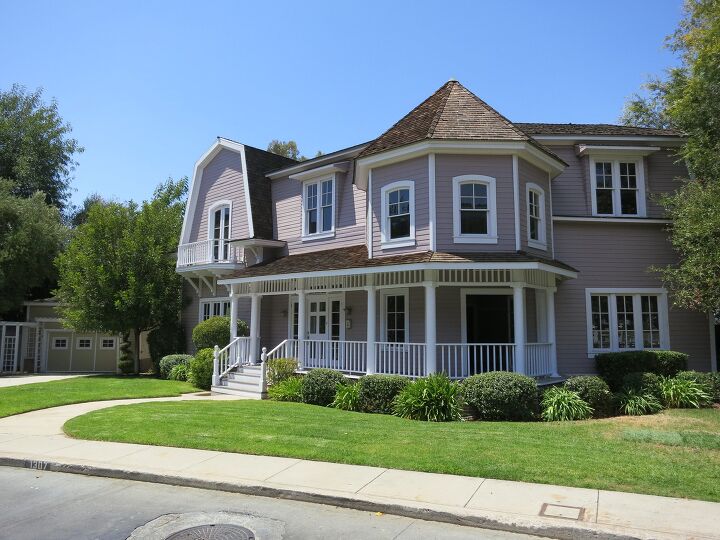 The actual structure stands on Colonial Street in Universal Studios Hollywood, the scene of many other TV shows. But, if you want to see a home that still looks like the Munster family mansion, then you can head to Waxahachie, TX.
This is where Sandra and Charles McKee have recreated a complete replica of the famous mansion. The couple designed the home by watching the television show and paying attention to every detail. You can arrange tours of the house and also attend special murder mystery events.
What are some other popular examples of famous Victorian homes?
Victorian houses come in many shapes, sizes, and styles. Some classic examples are gingerbread homes that look like they could be made of candy with their colorful detailing. One of the most famous gingerbread houses is in Savannah, Georgia.
San Francisco is full of Victorian homes known as Painted Ladies due to their various exterior paint colors. The different colors were intended to showcase the homes' architectural features and intricate details.
In Phoenix, Arizona, you can find a fine example of the Queen Anne Victorian style. The Rosson House, built in 1895, is a museum showcasing the architecture and features of historic homes from this era.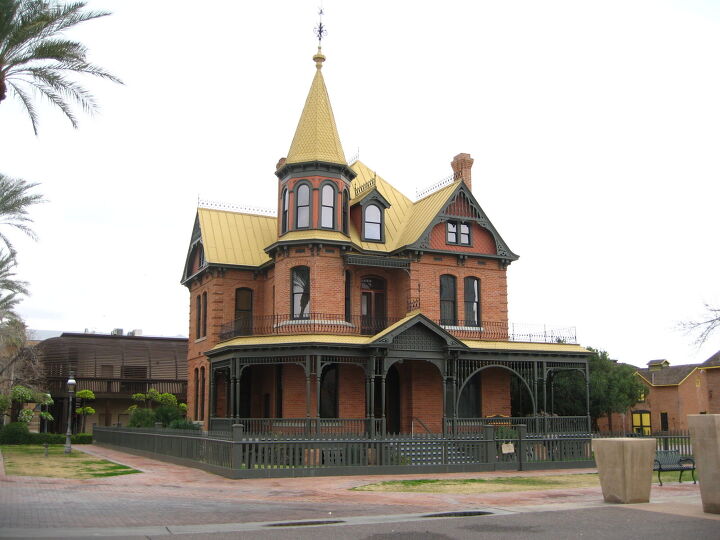 Stacy Randall
Stacy Randall is a wife, mother, and freelance writer from NOLA that has always had a love for DIY projects, home organization, and making spaces beautiful. Together with her husband, she has been spending the last several years lovingly renovating her grandparent's former home, making it their own and learning a lot about life along the way.
More by Stacy Randall
Published September 4th, 2021 7:10 PM