145 Views
When To Set Up Utilities When Buying A House
November 12th, 2022 2:27 PM
Share
We're committed to finding, researching, and recommending the best products. We earn commissions from purchases you make using links in our articles. Learn more here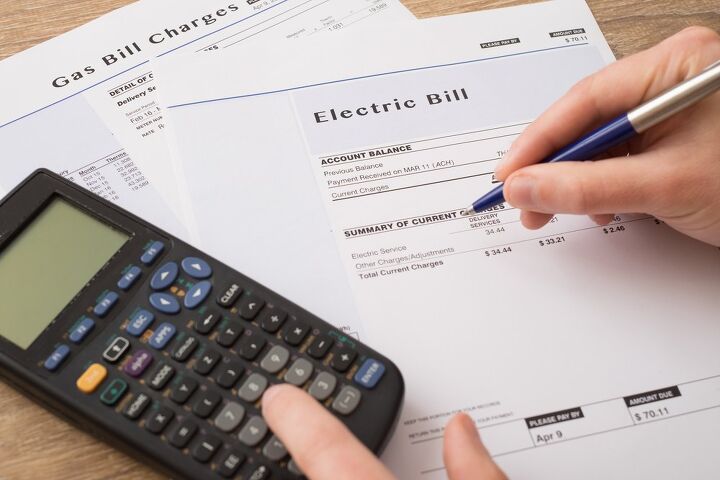 Buying a new home is a monumental decision that involves many moving parts. The good news is that once all is said and done, you will have the keys to your future dreams placed in your hand. But there are many boxes to check between the day you close on your home and the day you move into it. One important step between these two moments is getting in touch with all your utility companies and making sure everything is set up when you move in.
The first step to setting up utilities after buying a home is knowing your utility providers. Next, one month in advance of moving in, find out exactly who your utility providers are. Two weeks before you move in, call your utility companies to set up accounts and establish when you need service. Lastly, a day before you move in, double-check that all utilities have been turned on.
Setting up all your utilities and setting up new accounts can be a pretty involved project when you are also juggling other home-owner tasks. The best way to approach setting up utilities in the home you recently purchased is to break it up into phases. Begin with the easiest part, which is finding out what type of energy and services your home uses. After that, you can move on to contacting the companies and slowly getting all your affairs in order in time for the move-in date.
Phase One: Know What Utilities Your Home Uses
(As Soon As You Close)
Every home has a different set of bills attached to it. When you close on your particular home, the first step to setting up your utilities is to know exactly what bills you will be expected to pay, and what services you need to establish under your name. Everything for water and sewer to electricity should be written down and considered so you don't miss out on setting up any essential services.
Understanding Your Home's Electricity Use
Pretty much all homes use electricity, but some homes rely almost completely on electricity for everything from lights to hot water to heat. Know what your home uses electricity for. This will also give you a general idea as to how large or small the electric bill will be each month.
Does Your Home Use Natural Gas? Oil?
Many homes use natural gas. Natural gas can be used for your range, hot water, heat, and even a decorative fireplace. If your home uses natural gas you will need to establish an account with your local natural gas provider.
Some homes use oil to heat the home. Others use propane for fireplaces and cooking. There are various fuels used in homes, with tanks that will likely be empty when you move in. Knowing this in advance will help prevent any delay when it comes to using utilities in the home that rely on these fuels.
Phase Two: Know Who All Your Utility Providers Are
(Approximately One Month In Advance)
After you have established what kind of utilities your home uses and you will be responsible for, the next step is finding out who provides these services in your area. The best way to do this is by finding your original list of utilities and then finding the corresponding local provider for each. In some cases (internet, home security, for example), there will be multiple providers for you to choose from.
It is best to get this list about a month in advance in case you run into any potential snags. There also may be some companies that require scheduling several weeks in advance.
Ask The Real Estate Agent Or Seller For List Of Providers
One way to potentially save you a lot of time researching is to see if you can get a full list of utility providers from either your seller or from the real estate agent you worked with to purchase the home. In many instances, the seller or agent will have the list ready for you, and will help ensure a smooth transition of utilities.
Phase Three: Make Contact With Your Utility Companies
(Two Weeks In Advance)
The third major step to setting up your utilities in your new home is to call and schedule setup with all the companies. As you call all the companies on the list you created in phase two, you may need to also ensure the previous owner has canceled service.
Once you cancel the service, you can create an account. After this, you can then schedule when you want to have service initiated. This date will mark when the utility is your responsibility.
It is best practice to have the utilities turned on one or two days in advance, especially if the house was vacant previous to you moving in. This will allow you to verify that all utilities are turned on before you even walk through the door.
Make sure you call the companies and schedule turn-on service two weeks in advance. Many companies need to schedule a worker to turn on a meter, make a delivery, or set up a connection. Companies can be very backed up, so giving them a few weeks is helpful. This two-week period also allows you some time to set up automatic bill pay, online accounts, and other billing preferences that make paying your utilities seamless.
Phase Four: Ensure All Utilities Have Been Transferred And Turned On
(Day Before You Move In)
The last step to turning on your utilities after you purchase a new home is to confirm that all utilities are running. As we mentioned in phase three, it is best to have your utilities turned on a day or two in advance. Doing this makes it possible for you to double-check that all your utilities have been transferred to your name, and everything is in working order.
Sure, you can wait until the moving day to confirm the setup went well. But this may involve you setting up in the dark, and without air conditioning, if there was an issue with setting up electricity.
Minor issues happen more than you would think, especially when it comes to setting up utilities in advance. So giving yourself a day or two buffer can really save you the move-in day headaches.
Pro Tip: Be mindful of holidays, weekends, and working hours. If you are moving in on a weekend or holiday, you may need to wait even longer for service.
Get Familiar With Local Residence Codes
Just as you need to set up your utilities, you also need to prepare for your local residence policies, and the fees associated with it. Make sure you know the trash and recycling policy in your new community. Know the trash pickup days, the fees they charge and what is allowed.
If you live in an area with an HOA, make sure you read through the guidelines. Failure to abide by HOA and residence policies can sometimes result in some hefty fines. Plus, it's just good to know all the rules before you step into the yard.
Shop Around For Home Security, Cable, And Internet
Home security, cable, and internet are usually utilities where you have several companies to choose from. Some companies even bundle all three of these services. It is best to research all the companies that provide these services in your area.
Find the best deal and services that work for you. With internet and home security, in particular, it is important to schedule an intimation time well in advance. Many of these providers are very busy. You may need to wait a week or more to get a technician to visit your home.
Read Your First Bill Carefully
There is arguably a fifth phase to setting up utilities at your new home. It is reading through your first bill very carefully. Check the bill to make sure your utilities started on the correct day. Also, look at the bill to confirm that the rates are correct.
Sometimes you can find there are ways to trim your monthly bill by omitting certain services you don't need. Uncovering these hidden fees in your first month instead of years down the road can save you lots of money. There may also be savings incentives for paperless billing or automatic bill payment. Take advantage of these simple savings right off the bat.
Wrapping Up When To Set Up Utilities After Buying A Home
When you purchase a home, the first step to setting up the utilities is knowing which utilities you need to pay. Then, about a month before you move in, find out which companies you will need to use for these utilities. About two weeks before you move in, call all your utility companies to set up accounts and schedule turn-on service.
One day before you move in, confirm all your utilities are on. This will prevent potential headaches. Then, a month later when the first bill arrives, be sure to check it carefully for potential savings or errors.

Tom Gaffey
Tom Gaffey is an expert writer who currently resides in Washington D.C. Tom has a passion for real estate and home improvement writing, as well as travel and lifestyle writing. He lived the last twelve years in Hawaii where he worked closely with luxury resorts and event planners, mastering his knowledge of aesthetics and luxury products. This is where he found his passion for home improvement and a keen interest in DIY projects. Currently, Tom resides in Washington D.C, and also working on his debut fiction novel.
More by Tom Gaffey
Published November 12th, 2022 2:27 PM