50 Views
Helpful Tips When Buying Your First House
November 10th, 2023 7:59 AM
Share
We're committed to finding, researching, and recommending the best products. We earn commissions from purchases you make using links in our articles. Learn more here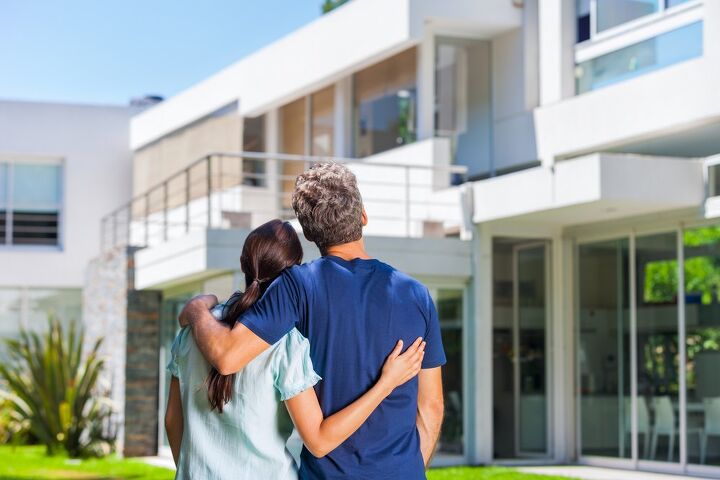 It's time to fly the nest and find your own place, or you and the love of your life are looking for a cute starter home. Or perhaps you're ready to make the leap from renting to home ownership. There are many reasons that can push you into the housing market, but don't go in blindly. Keep a level head when buying your first house.
Know how much house you can afford. Stick to this number and bring a trusted friend with you to keep your emotions in check. Know your credit score and choose a lender you trust. Work with an agent, get multiple insurance quotes, and get a home inspection. Start a home maintenance fund to stay on top of upkeep and repairs.
When house hunting, you'll soon discover there are many things to do. It gets overwhelming unless you do some prep work ahead of time to get a clear picture of what it is you want, need, and can afford.
12 First-Time Homebuyer Tips To Save You From Buyer's Remorse
Buying a house is often an exciting, albeit stressful, experience. Finding your first house is especially thrilling, but it's easy to let emotions sway your decisions. Before you start the home search, keep these tips in mind when you're ready to buy your first house.
1. Know How Much House You Can Afford
A common mistake of many first-time homebuyers is purchasing a house they can't truly afford. Emotions take over and excitement pushes eager buyers into decisions that end up putting them in a tight financial place. Often, first-time buyers only look at the purchase price of the home. They don't factor in things like insurance, property taxes, maintenance, and higher utility costs.
Before house hunting, run your numbers and get a realistic idea of what your house will cost you each month. Include taxes, insurance, average maintenance and repairs, and utilities. Don't forget about the upfront costs, either, like closing costs, appraisal and inspection fees, and your down payment.
It's also a good idea to start a house repair and maintenance fund. Put a set amount into a high-yield savings account each month and let it grow. As things pop up, you'll have funds to pull from instead of dipping into your regular savings or budgeted expenses.
2. Be Realistic With Your Wish List
Everyone wants to get their dream home, but when it comes to your first house, it's important to stay realistic. Look at buying your first home as a stepping stone toward the house of your dreams. Make a wish list by all means, but be ready to compromise on your wants. Be honest with which things are actually needs and which are simply nice-to-haves.
3. Don't Be So Quick To Give Up Location
It's tempting to compromise on location in order to get a house that seemingly has everything you want. Many first-time buyers say things like, "If we're willing to move out another 45 minutes, we can get a much bigger house with a pool and huge ensuite!"
However, once you buy, location isn't something you can change. You're stuck with it and a much longer commute. Maybe you're okay with this, but for many people, being somewhere they don't really want to be takes a toll.
4. Know Your Credit Score (And Boost It If Necessary)
Before you start your home search, get your credit score and pull your credit reports for free via annualcreditreport.com. Doing this allows you time to fix any potential errors on your report and start boosting your score if it's low.
Although it's possible to buy a house with bad credit, a higher score can save you money and time. Remember, the higher your credit score, the better interest rate you can get, which translates to a lower monthly payment.
5. Meet With Several Lenders
Shop around for a lender you trust that offers you a reasonable rate. There's no law that says you need to go with the first lender you meet or your best friend's dad who's a mortgage broker. Ask potential lenders about various programs you're eligible for, like first-time homebuyer incentives. Also, discuss ways to lower your interest rate and payment.
6. Get Pre-Approved For A Loan
Once you find a lender you feel comfortable with, go over all of your paperwork with them. It helps a lot if you gather everything you need ahead of time, so ask them to give you a cheat sheet of what information you'll need. Get a pre-approval letter from your lender before you meet with an agent.
Make sure the pre-approval is for the amount you want to spend, not the max the lender says you can afford. You don't want an agent to talk you into a higher-priced property. If necessary, you can always go back to your lender for a new pre-approval letter (as long as you qualify for the higher amount).
7. Work With A Real Estate Agent
Buying a house is not a task to take lightly, especially if it's your first time. Working with a professional, knowledgeable agent makes the whole process go much more smoothly.
Interview several agents based on favorable recommendations and reviews. Find someone who works with your schedule and personality and is familiar with the neighborhood you're house hunting in.
Be clear with your budget and timeline for finding a house, and agree on a set timeline for the agent's contract. For example, you may agree to work with an agent for two months. At that time, you have the opportunity to let them go or renew the contract for another month, etc.
8. Ask A Trusted, Level-Headed Friend To Come With You To Showings
It's easy to let emotions take over when you start seeing houses that look amazing and have all the bells and whistles. Bring a trusted, objective friend or family member with you to showings to keep your feet on the ground.
Of course, this only works if you have a friend that's willing to give you a reality check. Don't bring along someone who's likely to talk you into buying something you can't afford.
9. Get Multiple Insurance Quotes
You find the home for you, it's in your budget (so far), and you're making an offer. It's time to start shopping around for homeowner's insurance and any other specialized coverage you need. For example, depending on the property and location, you may need additional policies for floods, wind, earthquakes, etc.
You'll need to show proof of insurance to your lender before they'll finalize your loan. Therefore, start getting quotes early so you can lock in your choice and set up your policy before closing.
10. Stick To Your Numbers
When you make an offer, be willing and ready to negotiate, but don't be unrealistic with negotiations. Listen to your real estate agent's advice. They know the market well and can give you a better idea of a realistic offer. Don't end up falling into a bidding war that pushes you out of your financial comfort zone.
11. Don't Worry About What Everybody Else Has
It's easy to get stars in your eyes when you start seeing different houses. You think about the amazing house your aunt has or the stunning homes in that ritzy neighborhood two streets over.
But it's never a good idea to compare yourself to the Joneses. For all you know, they're broke and hide it well. Focus on what you can afford and what you truly need, and don't worry about everybody else's house.
12. Get A Home Inspection
When finalizing the offer for the home, make sure to include a home inspection contingency. Getting a home inspection report is vital when you're buying a house.
An inspection alerts you to any potential problems with the home, including ones that could become larger issues. Once you have a report in hand, use it as a negotiation tool or to decide if this house is still the one for you.
Make Sure Your First House Makes You Feel Good
You'll find many people eager to give you their opinions and advice on the house you should buy. But at the end of the day, you're the only person who honestly knows what's best for you and your situation. It's important to be honest with yourself and remember that your first house is likely not the one you'll end up in forever.
Find a place that makes you happy, which includes a mortgage that doesn't make you house-poor. Be willing to compromise on wants so you can keep your non-negotiables, like location. Ask for help when needed, but don't let anyone talk you into something you don't want to do.
Related Guides:

Stacy Randall
Stacy Randall is a wife, mother, and freelance writer from NOLA that has always had a love for DIY projects, home organization, and making spaces beautiful. Together with her husband, she has been spending the last several years lovingly renovating her grandparent's former home, making it their own and learning a lot about life along the way.
More by Stacy Randall
Published November 10th, 2023 7:59 AM