14 Views
What Is A Roof Certification? (Find Out Now!)
March 4th, 2022 4:27 AM
Share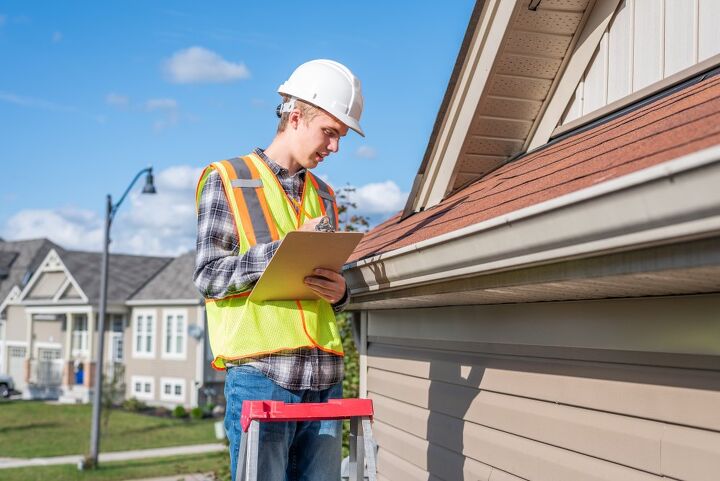 There are many inspections and various processes to complete before purchasing a house. But one aspect of the home that's often neglected is the roof. This is unfortunate because a large portion of homeowners insurance claims has to do with roof issues like leaks.
However, there is a way to ensure the condition and safety of a roof. It's called a roof certification.
A roof certification is a document that states the results of an inspection done by a licensed roofing inspector. Roof certifications confirm that the roof has no flaws and should maintain its quality for the stated number of years. Certification should be done before buying or selling a house, for insurance purposes, and on an annual basis.
This article will explain exactly what a roof certification is and when you should get one. It'll also cover the certification process and discuss what a roof inspector looks for. Plus, we'll offer some tips for finding a reliable roofing inspection company to complete your roof certification.
Do You Need Roofing, Siding, or Gutter Installers?
Get free, zero-commitment quotes from pro contractors near you.
Roof Certification Definition
A roof certification is a type of document provided by a roof inspector. Some roof certifications look like your average document, while others are laid out like certificates.
The certification confirms that the roof has been inspected (and repaired, if necessary) and is free of flaws. It also lists the address of the home and the date of the inspection.
Roof certifications will typically say that the roof should last for a certain amount of time. This is usually between two and five years.
When You Should Get A Roof Certification
There are a few situations when you should get a roof certification.
Buying Or Selling A House
If you're thinking about buying a house, be sure to ask about the last time the roof was inspected. It's important to note that home inspectors generally do not complete a thorough inspection of the roof.
Having to repair or replace a roof can be a huge expense. Because of this, it's wise to ensure that the roof has been certified before purchasing a new home.
As a homeowner looking to sell, buyers often ask about roof certification. Therefore, it's best to have a certification inspection before putting the house on the market.
Obtaining Insurance
Homeowners insurance providers always prefer to insure people who have safe homes. A roof certification shows that your roof is unlikely to develop issues for at least a few years.
This means you're less likely to file a claim, so you may get lower insurance rates. In fact, some insurance companies offer notable discounts to people who show they're committed to safety.
Getting Repairs
Anytime you do repairs on your roof, it's smart to seek out certification afterward.
Annual Inspections
In an ideal situation, your roof should get an annual inspection. Plus, it's best for you to evaluate your roof after major storms as well. This way, you can identify any leaks, holes, or major tears as soon as possible.
What Takes Place During A Roof Certification Inspection
During a roof certification inspection, the roof inspector analyzes several internal and external components. They take photos from multiple vantage points to help them assess the roof's condition.
The roof inspector looks for loose or missing roof materials, as well as the material's overall condition. They also check the quality of drains, gutters, and downspouts.
Roof inspectors look at the roof's caps, ridges, and drip edges. They analyze the mounting of HVAC units. In addition, they check for missing, damaged, or curled tiles and shingles.
And that's not all! Roof inspectors will also look out for any vegetation on the roof, plus rust and roof flashing. They'll inspect the condition of vents, pipes, chimneys, and valleys as well. Plus, they'll look for water stains under the roof or on the ceiling.
Factors That Determine The Result Of An Inspection
Many factors play a role in roof certification. These factors include the roof's age, any previous repairs, and how many layers the roof has. They also comprise the type of roof, its pitch, and any signs of damage, like the ones listed above.
A roof certification document can usually be provided within a day if no repairs are needed. Otherwise, it will be necessary to complete the repairs and inspect the roof again before getting the official certification.
What Kinds Of Problems Can Roofs Have?
Did you know that the most common problem discovered during home inspections has to do with the roof? It may sound surprising, but nearly 90% of roofs that are inspected require repairs.
The most common issue with roofs is leaking. Cracked sealants, slipped tiles, and worn shingles are also frequent problems. Clogged rain gutters are another common occurrence.
All of these are warning signs that can indicate current or future problems. Unfortunately, if these issues aren't taken care of, they can cost homeowners thousands of dollars in damage and repairs.
Who Is Qualified To Perform A Roof Certification Inspection?
The answer to this question depends on your location, since regulations can vary quite a bit. However, it's best to look for a well-established and trusted roofing company that employs licensed roofing inspectors.
These inspectors should be insured and bonded. Home inspectors cannot complete a roof certification in most cases.
Why Can't Home Inspectors Perform The Inspection?
Generally, home inspectors can only look for visible signs of existing problems. They'll typically only look at the roof from the ground, where less than half of the damage can be seen.
Plus, home inspectors can only report on the roof's current condition. They can't estimate the future performance of the roof. This is problematic since the roof's future performance is an important component of roof certification.
How To Find A Qualified Roofing Inspector
One good way to find a qualified roofing inspector is to ask your friends and neighbors for recommendations. Then, you can check out the company's online ratings and reviews to see what type of feedback they've received. Checking with the Better Business Bureau is also a great idea.
You'll want to ensure that the company is licensed by the state and a professional association. One example is the National Roof Certification and Inspection Association.
Don't feel pressure to commit to the first company you find. Instead, get several quotes so you can find the best deal. Look out for scams that include free roof inspections and rely on high-pressure sales tactics.
Are Roof Certifications Guaranteed?
While roof certifications are generally reliable, there is no guarantee that the roof will continue to be problem-free. Storms and other unpredictable events can cause unforeseen issues. However, if a leak does take place during the certification period, the company will usually come out to do repairs.
Do You Need Roofing, Siding, or Gutter Installers?
Get free, zero-commitment quotes from pro contractors near you.
---
Related Questions
What does a roof certification cost?
The cost of a roof certification depends on various factors, including location, type of roof, and more. On average, it costs between $200 and $400 for a roof certification.
What does roof certification mean?
A roof certification is simply a document that confirms the roof doesn't have any defects. In many cases, homeowners get roof certification inspections for insurance purposes. They also get inspections before buying or selling a house or after completing repairs.
What does a roof certification look like?
Roof certifications can vary in appearance, but they generally look like a document or certificate. They list the property's address and the date of the certification inspection. The purpose of a roof certification is to confirm that the roof has passed inspection.

Jessica Allen
With a lifelong passion for writing plus strong enthusiasm for home improvement and DIY projects, joining the team at Upgraded Home was an easy choice. Jessica Allen likes to share helpful information with current and aspiring homeowners. Aside from writing, Jessica loves doing yoga, playing the piano, and dabbling in graphic design.
More by Jessica Allen
Published December 18th, 2021 11:35 AM