24 Views
The Top 12 Italian Furniture Brands
July 17th, 2021 3:51 PM
Share
We're committed to finding, researching, and recommending the best products. We earn commissions from purchases you make using links in our articles. Learn more here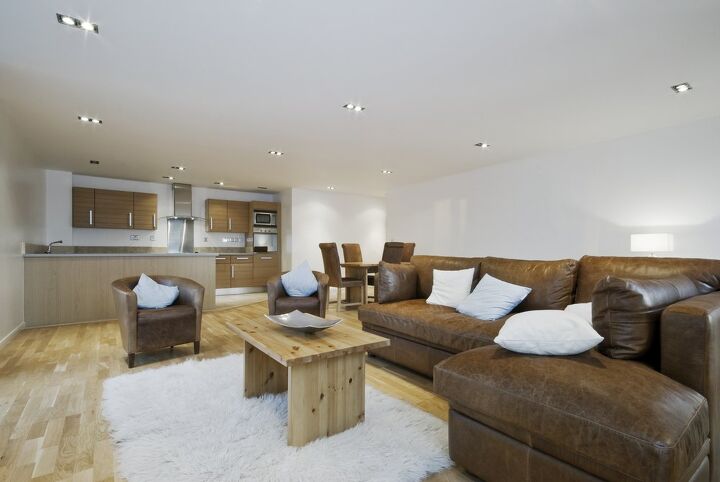 One of the most exciting parts of being a homeowner is furnishing your home to reflect your style. If you're a fan of modern yet traditional pieces that truly make an impression, then you'll love Italian furniture. The top Italian furniture brands feature fine craftsmanship and the finest materials possible.
Each of the following companies has a slightly different style and design philosophy, but they're all top Italian furniture brands.
Marioni
Cappellini
Smania
Fratelli Boffi
Opera Contemporary
Selva Timeless
Giorgetti
Casamilano
Turri
Dom Edizioni
Signorini & Coco
MissoniHome
If you love interior design and luxury furniture, then get ready to learn about the top Italian furniture brands.
Do You Need an Interior Decorator?
Get free, zero-commitment quotes from pro contractors near you.
What Are The Top Italian Furniture Brands?
Each company brings something new and unique to the table! We've provided brief profiles of each top Italian furniture brand below.
1. Marioni
In 1966, Marioni began as a family pottery company in Florence, Italy, before becoming a furniture brand. Today, the company is run by the third generation since its founder, Paolo Marioni. Products are designed to be original and authentic as they skillfully combine tradition with a modern style.
Marioni features a large product line that ranges from furniture and lighting to accessories and upholstery. The company refuses to use large-scale manufacturing. Instead, skilled modelers, artists, and decorators work together to build furniture as customers order it.
Marioni develops products with close attention to appearance and function, emphasizing color combinations, finishes, and decoration. Thus, it's no surprise that Marioni is a favorite among those in Italy and international customers. Reviews show that customers believe Marioni's furniture truly embodies taste, refinement, and elegance.
2. Cappellini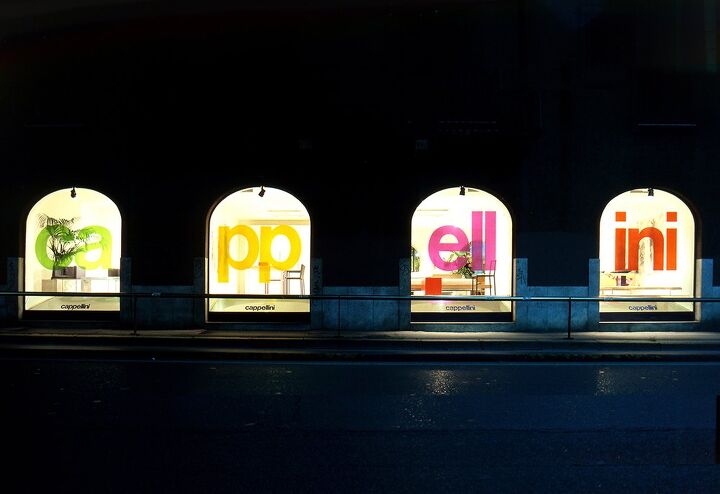 Cappellini was founded in 1946 and has launched some of the world's greatest designers in the years since. Its high-quality furnishings can easily be recognized thanks to their feel of exploration and experimentation. In fact, many of Cappellini's pieces are displayed in museums worldwide.
Cappellini's products include furniture for your home and pieces that are perfect for the corporate world, hotels, and restaurants. Creative forms of seating and various accessories for decoration stand out in this impressive product line.
Customers love that Cappellini features such a diverse product line, with collections that are stylistically very different from each other. There's something for everyone's sense of style and home decor preferences, and Cappellini creations leave room for the buyer's interpretation.
3. Smania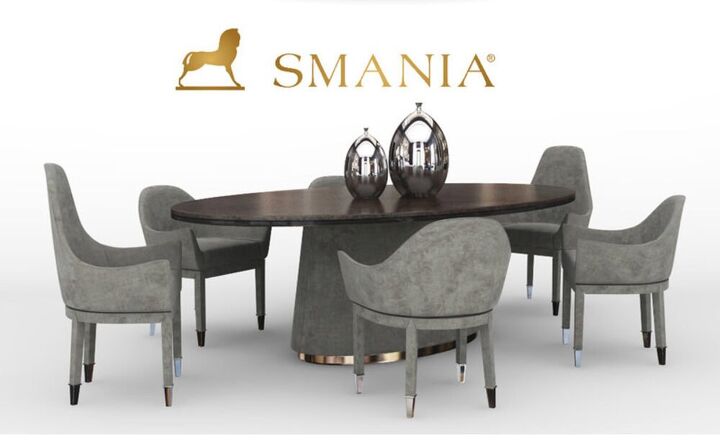 Smania has a focus on attention to detail, plus a commitment to creating quality handmade products. Since the company was founded in 1967, it has developed a sizable range of products that are considered modern classics.
This product line contains garden furniture and indoor furniture, so you can furnish your home inside and out with Smania designs. From side tables to armchairs to poufs to planters, Smania's products add a sense of elegance to every room.
Customers are especially fond of Smania's MyMood service. MyMood allows you to customize products by choosing their color, finish, and fabric. With this service, customers can create tailor-made interpretations of the Smania product line for a personalized design scheme.
4. Fratelli Boffi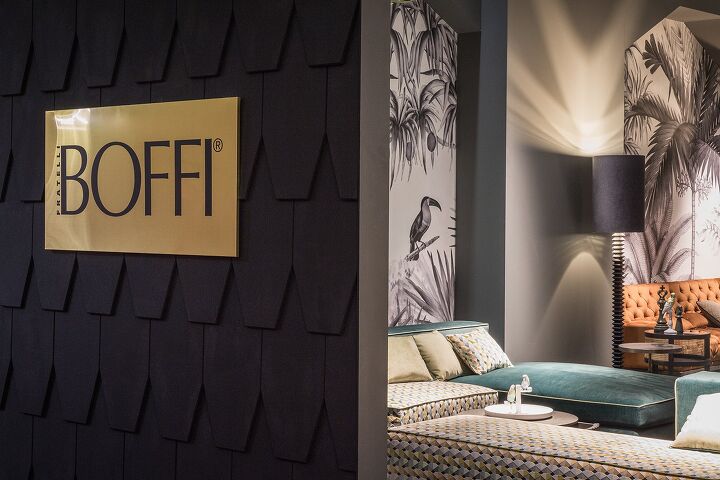 Ever since 1928, Fratelli Boffi has been considered one of the best Italian high-end furnishing companies. The company has a unique approach in which its customers can manage each step of furniture production. They can communicate with five company divisions, including research and development, woodworking, painting, upholstery, and assembly.
Fratelli Boffi's product line includes sofas, tables, chairs, beds, accessories, and more. The wide range of furniture is both comfortable and functional. Plus, this Italian furniture company's staff is dedicated, qualified, and experienced, and it shows in the finished products.
Reviews show that customers appreciate Fratelli Boffi's use of natural, carefully-selected materials. The finish applied by Fratelli Boffi preserves the appearance and performance of its furniture. In addition, it provides resistance to environmental factors, making the furniture even more durable.
5. Opera Contemporary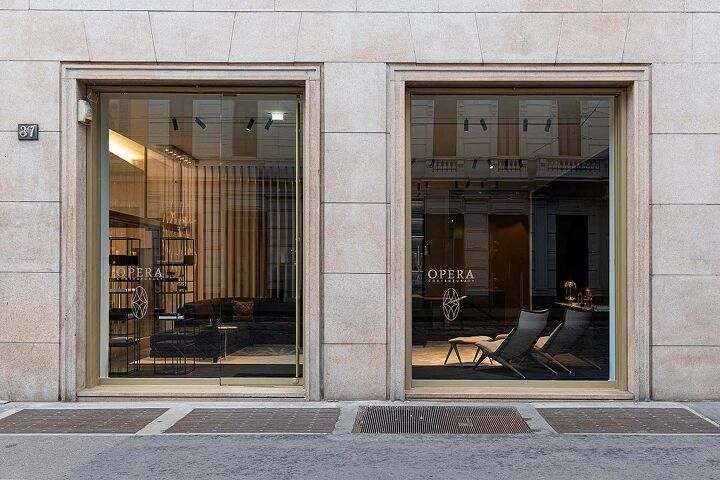 Opera Contemporary has been around longer than many of the Italian furniture brands on this list. Founded in 1886, the company originally focused on woodworking before becoming a top furniture brand. Nowadays, Opera Contemporary considers itself a visionary and aims to find a balance between tradition and innovation.
The Opera Contemporary product line contains a variety of traditionally-styled furniture, paired with modern luxuries and feats of engineering. Opera Contemporary is best known for its dramatic silhouettes and contemporary finishes. You can purchase tables, chairs, desks, wardrobes, sideboards, dressers, and more from this brand.
Although Opera Contemporary believes in quality craftsmanship, it now relies on state-of-the-art machinery to help with production. Customers love the air of sophistication and traditional Italian style that comes with Opera Contemporary pieces.
6. Selva Timeless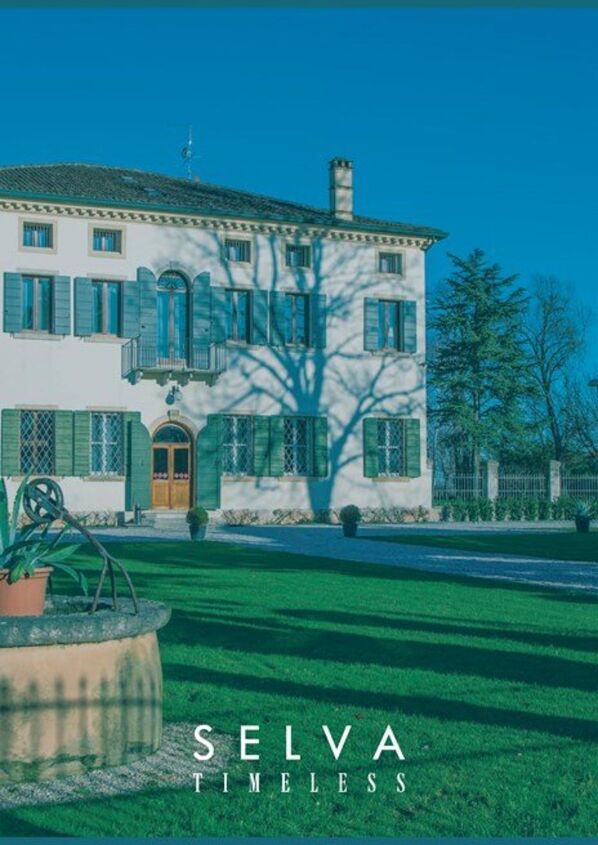 Selva Timeless has three main principles: time, thought, and style. Peppi Selva founded the company in 1968, and the Italian furniture brand is known for its high-quality interior pieces. Creativity and variety are two hallmarks of Selva Timeless furniture.
The Selva Timeless furniture line reflects moments of each era mixed with modern concepts. The company processes materials with skill and passion so that each piece takes on a unique character. Plus, Selva Timeless produces each piece following strict traditional models and crafting techniques in small Italian factories.
The timeless beauty and classic elegance of Selva Timeless furniture have made it a favorite among those who prefer authentic Italian pieces. With furniture for bedrooms, living rooms, and dining rooms, many opt to fill multiple areas in their house with Selva Timeless creations.
7. Giorgetti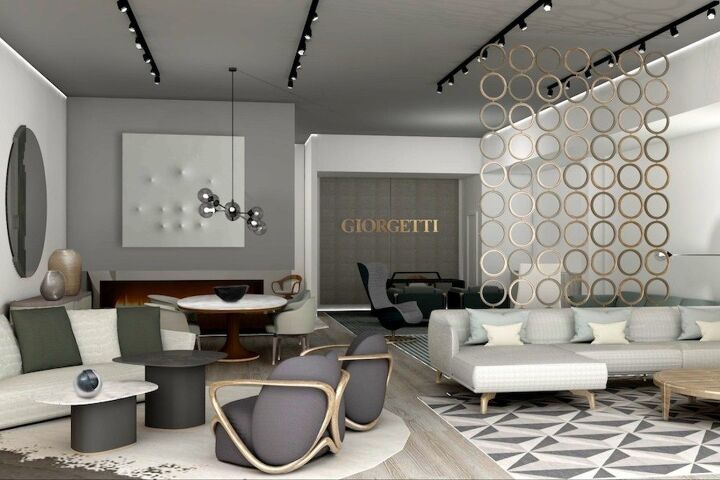 Giorgetti has focused on exclusive, eclectic projects ever since its founding in 1898 in Brianza. Atypical uniqueness and aesthetic innovation are extremely important to this Italian furniture brand. Giorgetti has a passion for detail as well as technology and materials with intrinsic quality.
The Giorgetti product line includes chairs, sofas, beds, tables, desks, sideboards, cabinets, and more. Each product has clear elegance and prestige that makes an impact. For a product to fit into the Giorgetti family, it must be functional, comfortable, and timeless.
Those who have purchased Giorgetti pieces love the way they help to define the space in their home. Perhaps the best thing about Giorgetti pieces is that they can easily cross-cultural distances thanks to their unconventional designs.
8. Casamilano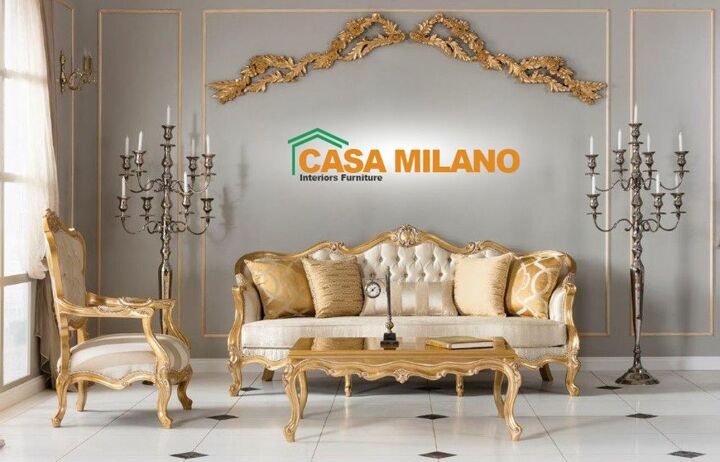 Casamilano began in Brianza in 1929. At first, it started out as an artisan workshop before quickly developing into a small furniture factory producing top-quality products. The company's mission is to stick to a continuous search for quality.
The Casamilano product line features sofas, armchairs, ottomans, tables, consoles, desks, cabinets, mirrors, lamps, and beds. With such a wide range of products, it's possible to furnish and decorate your entire house with Casamilano pieces.
Customers love Casamilano's supreme quality and beautiful pieces. Plus, not only is the furniture comfortable and functional, but it also makes a statement in any room of the house.
9. Turri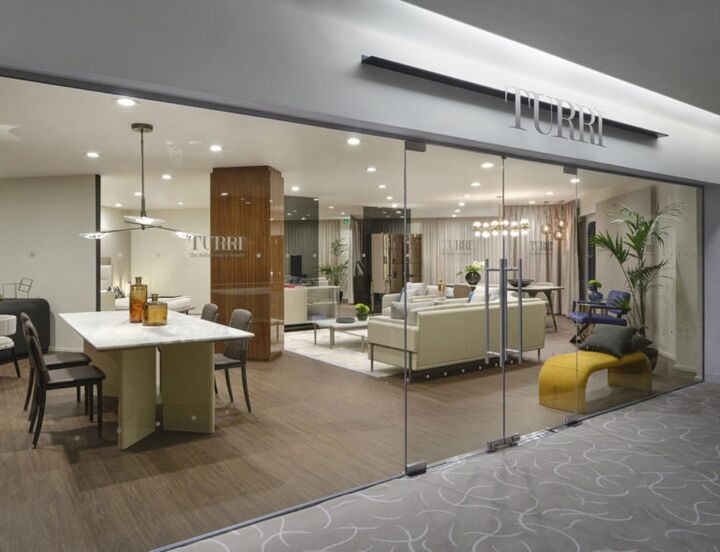 Turri started in 1925 when the first completed furniture pieces left Pietro Turri's shop. This top Italian furniture brand has three main values: originality, authenticity, and uniqueness. Guided by tradition, Turri embraces innovation and modernity while adding a touch of luxury.
Turri's extensive products include furniture for every room of the house, plus lighting and accessories. There are also two product lines, Turri Today and Turri Forever. Turri Today has a modern feel, while Turri Forever features timeless pieces that transcend the trends.
You can find much of Turri's furniture in luxury hotels, restaurants, and yachts. Customers call Turri products masterpieces and appreciate their elegance and refinement. Plus, with such a large product line, many love furnishing and decorating their entire homes with Turri products.
10. Dom Edizioni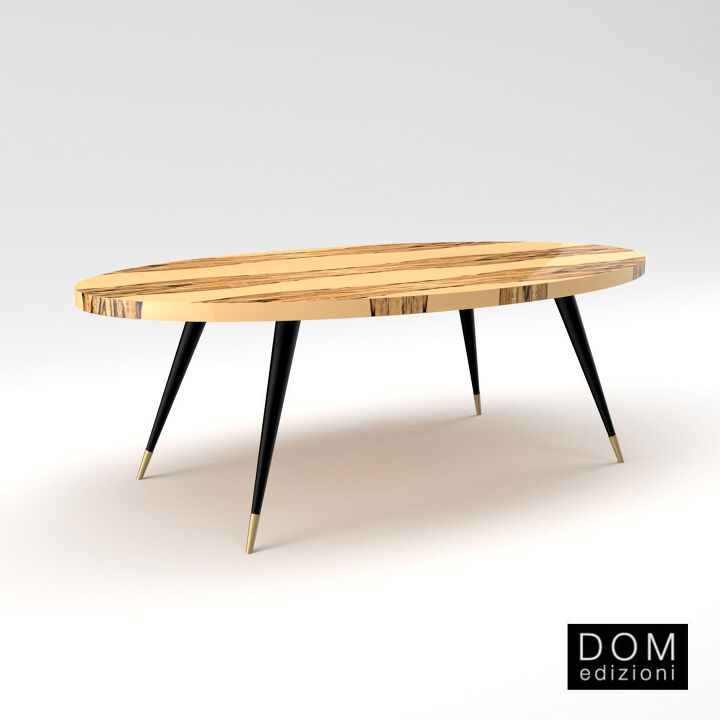 Luxury, calm, and voluptuousness are three words that summarize Dom Edizioni's philosophy. The Edizioni family started the company in 2006 so they could share the good taste that comes with Italian heritage. Now, Dom Edizioni produces beautiful pieces for homes, yachts, and luxury hotels.
The product line from Dom Edizioni shows clear inspiration from the Art Deco movement, but it's also fresh and dynamic. You can find tables, sofas, beds, mirrors, bookcases, and cabinets from this top Italian brand.
Those who purchase Dom Edizioni furniture admire the classic-contemporary style and the refined Italian feel it brings into their homes. Moreover, they praise its amazing craftsmanship and attention to detail.
11. Signorini & Coco
Ever since 1968, Signorini & Coco has been producing what it calls "art furniture." Clearly, this top Italian furniture brand creates works of art! Signorini & Coco is known for its bespoke craftsmanship, meaning it makes pieces according to customer requests.
Signorini & Coco has three collections for bedrooms and living rooms: New Classic, Classic, and Alchimie. New Classic combines tradition and modern influences, while Classic has a sophisticated look inspired by eras gone by. Meanwhile, Alchimie finds a balance between beauty and function.
Customers revere Signorini & Co as the best furniture brand for custom designs. In addition, they praise its professionalism, excellent quality, and superior design skills.
12. MissoniHome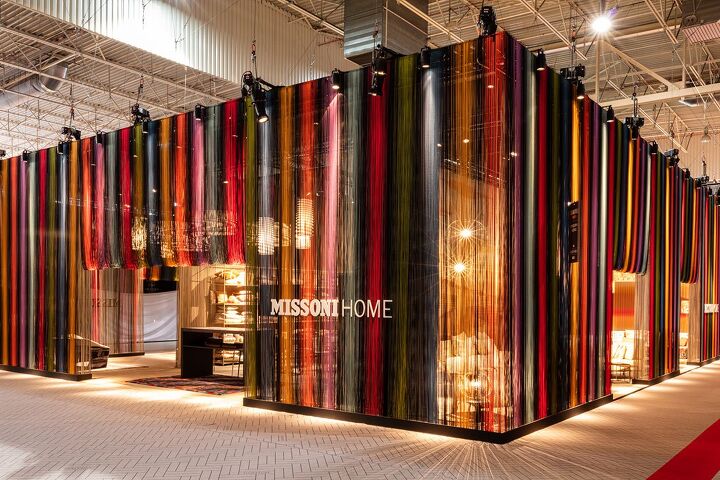 The Missoni family founded Missoni in 1953 as a small knitwear shop, and it quickly rose to fame as one of Italy's top fashion houses. Before long, it broke into the furniture industry as well, and now it's one of the best Italian furniture brands. Its pieces are easily recognizable thanks to their eclectic color schemes and eye-catching patterns.
Each year, MissoniHome releases several beautiful collections. Some of the 2021 collections include Garden Light and Constellation. Garden Light features watercolors and fresh tones with an airy atmosphere. Meanwhile, Constellation contains pieces with astral symbols and darker shades.
When it comes to customer reviews, they love the bright colors and fun patterns that are a hallmark of MissoniHome. While MissoniHome still manages to preserve its traditional Italian flair, it also finds room for creativity and dynamic designs.
Do You Need an Interior Decorator?
Get free, zero-commitment quotes from pro contractors near you.
---
Related Questions
What is Italian furniture made of?
Italian furniture is made of a variety of materials. Some of the most common ones are wood, metal, glass, crystal, plastic, and resin. In addition, Italian leather is another popular material for Italian furniture, especially sofas.
Why is Italian furniture expensive?
Italian furniture is expensive because it's considered a true investment piece. A good piece of Italian furniture is made of the highest-quality materials and can be passed down for decades. Moreover, it'll feature flawless craftsmanship and attention to detail rarely seen in the average piece of furniture.
What is Italian leather furniture?
Italian leather furniture is simply furniture made with Italian leather, which goes through a special tanning process. This type of leather uses full-grain hides that are processed to produce a softer and more pliable end product. Italian leather is renowned for its quality and comfort and is also used for bags, shoes, and watch straps.

Jessica Allen
With a lifelong passion for writing plus strong enthusiasm for home improvement and DIY projects, joining the team at Upgraded Home was an easy choice. Jessica Allen likes to share helpful information with current and aspiring homeowners. Aside from writing, Jessica loves doing yoga, playing the piano, and dabbling in graphic design.
More by Jessica Allen
Published July 2nd, 2021 8:33 AM