590 Views
How To Turn Off The Door Chime On An ADT Alarm System (Do This!)
December 19th, 2021 3:01 PM
Share
ADT alarm systems are effective and comforting, but the door chimes and become annoying quickly. Luckily, you can disable the door chimes if you hold * and 4 at the same time then press CHIME. Follow along as we explore the 4 simple steps that it takes to turn off the door chimes on your ADT system.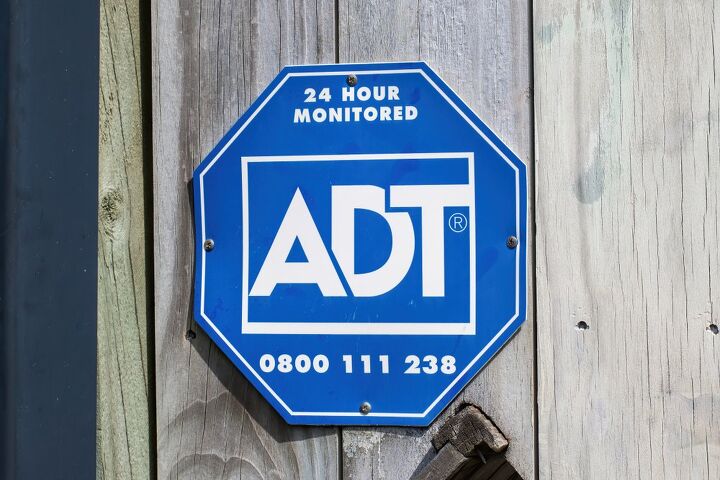 Door chimes are meant to be a nice addition to an alarm system, or at least, a nice way to say someone is entering your home. Unfortunately, not all of us enjoy the loud bings of a chime 24/7. If you have an ADT alarm system, you might even find it to be a major annoyance. Curious about how to turn that chime off? We were too, so we did a little research to reveal the steps to make that chime stop.
ADT makes it pretty easy to turn off the door chime on most of their alarm systems. To do it, follow the steps below:
Start by opening the door of the alarm system. 
Press "*" and "4" down at the same time, and hold it.
Once you hear a prompt sound, hit the "CHIME" button on your system.
Close the alarm system door and enjoy your new, quiet system.
Having a chime that's going on and off all the time is unpleasant, to say the least. This guide will help you understand what you can do to quiet down your alarm system.
Do You Need Alarm or Security System Repair?
Get free, zero-commitment quotes from pro contractors near you.
Turn Off The Door Chime On ADT Systems
The solution above will work well with many ADT systems, but not all of them. If you have the NT9010 system or a similar model, you can also use the quick three-step process below to shut off the door chime:
Open the door. Start by opening the door of the alarm system, if you have a door covering the system.
Press the buttons. Press "*" and "4" down at the same time, and hold it until you hear three beeps.
Press a second time. Let go of the buttons, then press them both down again.
Shut the door. Close the door of the alarm system, if necessary.
What If These Instructions Don't Work?
If you have a distinctly older model, or a model that's relatively obscure in the realm of home security, then there is a small chance that neither of the two main alarm programming methods above won't work.
Alternatively, enter your 4 digit code followed by the "chime" button. To find out how you can turn off the chime, you will need to refer to the owner's manual.
ADT is cool about this. To make things simpler, they put the user manuals for most (if not all) of their top models online, so you can search your model up by number to find out how to make it work. Some even have a special "CHIME" button you can press to turn things on and off.
Do All ADT Systems Have A Chime Shutoff Function?
If nothing else, ADT makes a point of being flexible with its systems. Any ADT system with a chime built into it will also have a specific shutoff procedure for the chime. So while it may be annoying to deal with, you can at least rest assured that it can be dealt with.
Changing The Sound Of The Chime On An ADT System
Let's say you're cool with having a chime, but you don't want to hear a specific tone. Believe it or not, you might be able to change it up if you have an ADT SmartThings hub.
If you have an older model, this isn't possible. However, newer models and systems make it easy enough to change up sounds.
How To Change The Sound Of The Chime On An ADT System
Want to change the sound of your chime? If you have a smart hub or the ADT app, you can do it pretty easily. Just follow the steps below:
Go to the ADT app on your phone or hub. From there, click on the Home Security Link.
Enter the Security Manager. You will see a small icon with three dots on the upper right-hand corner. Click the dots.
From there, you will be put into Security Settings. Click on the device that you want to change the chime tone of.
Scroll down, and you will be able to check out the alert sounds. You can select a new chime sound from the men there.
How To Adjust The Volume Of Your ADT Chime
Most ADT units will also have an easy way to adjust the volume regardless of whether you have a "smart' system or not.
The most common way to adjust the volume is through the ADT app, right next to the chime sound options. If that doesn't work, you should look at your user manual for the specific model that you have.
One of the stranger aspects of the ADT security system setup is that there is a lot more variation when it comes to volume changes than there is to actually choose the sound your chime works.
This is partly due to the fact that there have been a lot more ADT systems that allow volume changes than there have been ones that involve sound changes.
Why Does My ADT Doorbell Keep Ringing?
If you have been dealing with a doorbell that just won't stop ringing, don't just jump to the idea that you need to silence your chime.
A chime that won't stop ringing is actually trying to warn you that your system is low on batteries. Replacing the batteries in your ADT doorbell and your ADT system will make the chiming stop.
Not sure how to replace the batteries, or just need advice on which batteries will fit in it? Call ADT's customer service line and you will be able to get any additional help you need.
Why Do ADT Security Systems Have A Chime?
This is a great question, especially if you're the type of person to pull out their hair when they have a chime go off at random.
Most of the time, security system chimes are not meant to really act as a major part of the system. It's not like it will sound an alarm if you don't acknowledge the chime, after all.
Chimes are meant to give you a heads up when someone rings your doorbell, when someone enters your home, or when someone opens a window. It's just a matter of convenience, really.
Do You Need Alarm or Security System Repair?
Get free, zero-commitment quotes from pro contractors near you.
---
Related Questions
Does Ring doorbell work with ADT?
Yes and no. Ring can be linked up to ADT Pulse, but that's about all you can expect when it comes to compatibility. Ring doorbells do not work with ADT's Command and Control Center at the current time. However, rumor has it that ADT is currently working on a way to enhance their suite through the use of Ring.With that said, most people choose to go with one or the other. If you're in the market for a home security system, you should take time to learn about both before you commit to one.
Is ADT better than Ring?
It depends on what you're looking for. ADT is the more expensive option, but it comes with a complete security system that protects against everything from burglaries to fire emergencies. It also comes with alerts for door and window openings, as well as a way to engage locks without you being at home.Ring, for the most part, is a door monitoring system. It doesn't really have as many alarms, but it's compatible with Amazon Alexa.The good thing about Ring is that you get to see who's coming and going near your home and that it's more affordable. As you can see, both systems have a decent amount of perks.
Related Guides

Ossiana Tepfenhart
Ossiana Tepfenhart is an expert writer, focusing on interior design and general home tips. Writing is her life, and it's what she does best. Her interests include art and real estate investments.
More by Ossiana Tepfenhart
Published March 9th, 2021 5:01 PM