68 Views
Can You Put A Garage Door Opener On A Roll-Up Door?
March 2nd, 2022 3:50 PM
Share
We're committed to finding, researching, and recommending the best products. We earn commissions from purchases you make using links in our articles. Learn more here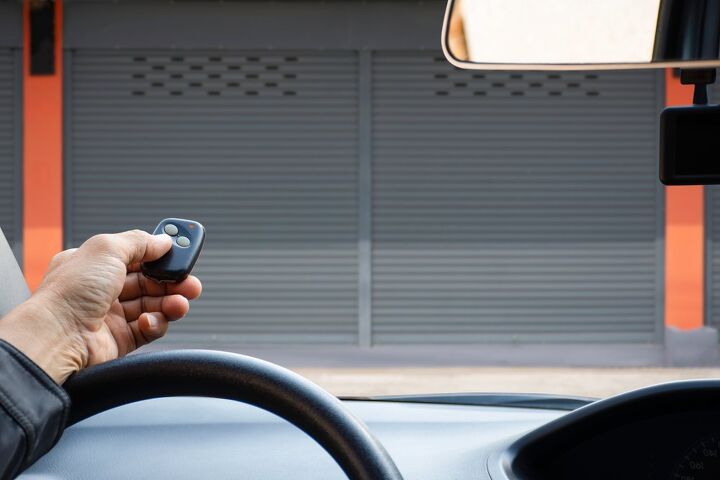 Automatic garage door openers are convenient. And they can add value to your home as well. But can you put a garage door opener on a roll-up door? Or are you stuck with manual amenities forever?
You can make some roll-up garage doors automatic. However, you need specific components to make it work. Check the owner's manual specifications of any garage door opener you buy. Then install tracks that fit your structure.
Don't want to do it yourself?
Get free, zero-commitment quotes from pro contractors near you.
How Does a Garage Door Opener Work?
A garage door opener is simple. It helps move your door up and down along a track. You simply attach the mechanical components to a curved arm. And when you press a button, the door opens or closes using a rudimentary torsion system. The torsion system uses extension springs to counterbalance the door's weight. So, you want to prevent broken springs, or else your entry won't open.
NOTE: Each garage door opening system is different, which may require extra parts.
Is It Hard to Install a Garage Door Opener?
Feel free to DIY your new garage door if you have the tools. But be aware that it's somewhat challenging to align all the parts. So, don't be afraid to ask for help. You can hire someone to install a new garage door opener for a moderate fee.
Either way, the door must line up with the track. Then you have to program the remote to open the door on your command. Each step requires special tools and skills that some homeowners might lack. Plus, most garage doors are heavy. That means you have to use caution even if the task is easy.
How Much Does a Roll-Up Garage Door Weigh?
Installing an automatic opener on a roll-up garage door might require you to remove it from the tracks. So, it's crucial to know how much one weighs. On average, most garage doors are about 100-150 pounds each. But heavier materials can reach 300 pounds each or more.
The weight of your roll-up garage door depends on several factors, including these:
Size
Design
Thickness
Material
For quicker installation, try to find a system that doesn't require removing the garage door from its tracks.
How Long Does It Take to Install a Garage Door Opener?
Expect to spend 4-6 hours installing a garage door opener. And in some cases, reserve at least half of your day. Most units come with instructions for DIY installation. But you can always hire an expert to do the work for an extra fee.
DID YOU KNOW: Garage door installers can accept tips from homeowners for excellent work.
What Is the Easiest Garage Door Opener to Install?
Using a garage door opener on a roll-up garage door is smart. But installing one isn't always simple. Meanwhile, the easiest garage door openers to install share the following features:
Powerful Motors: The best options use 1.5 horsepower (HP) to prevent jams.
Optimized Belt Drive: Enhanced systems are quieter and smoother.
Smart Functionality: Modern conveniences mean user-friendliness.
Backup Batteries: Never worry about power outages again.
Most garage door rail systems use five interlocking parts. Each part is lightweight and engineered to work on several doors. But make sure you have all the right tools. And don't forget to replace garage door rollers if they're old or rusty.
Can You Put a Garage Door Opener on an Old Door?
Can you install a new garage door on old tracks? Yes. But can you put a new garage door opener on an old door? Yes, again. Most recent designs are backward compatible with older door opening systems. And many new systems work well with roll-up panels.
However, some one-piece designs don't work with automatic openers. They're either too large, too heavy, or too old to move up and down on demand. So, check the owner's manual for details, or ask someone at your local hardware store to help.
Does My Garage Door Opener Use Rolling Code?
Some new garage door opening systems use rolling codes to transmit signals from your remote to your receiver. Usually, manufacturers build the technology into all their components. Yet, no two garage door openers are identical. And that means you have to read the manual to find out if yours uses RC tech.
TIP: Look for the words "SECURITY +" or "Rolling Code" on your controller or receiver.
---
Related Questions
How Much Does Lowes Charge to Install a Garage Door Opener?
Have your garage doors and openers professionally installed by Lowes and other home remodeling stores. But expect to spend between $200-$600 for the work. Then, add the price of the door, motor, tracks, and springs for a more accurate estimate. And remember, you can save money by installing an automatic system on an existing door.
How Do You Get Rid of Old Garage Doors?
You can get rid of old garage doors in several ways. Either upcycle the structure, recycle the material, or dispose of the door at your local landfill. Throwing away large objects in the landfill usually costs a few dollars for processing. So, ask for efficient removal services if you hire a professional to do the work.
What Is Rolling Code?
Rolling code is a security technology that protects your home against intruders. Each time you use the remote to your garage door opener, it generates a new code. That way, people with universal garage door sensors can't access your property. The system will only recognize the latest rolling code the next time someone presses a button.
Don't want to do it yourself?
Get free, zero-commitment quotes from pro contractors near you.
Enjoy an Automatic Garage Door
You can turn a roll-up garage door into an automatic machine with the right parts. But don't install anything without checking the specifications. And make sure your garage door can handle on-demand work. If not, reach out to an expert for help and expect to spend more for the initial investment.
Related Guides

Tiffany Nichols
Tiffany Nichols specializes in aesthetics, design, marketing, and manufacturing. She's a copywriter and editor for several home renovation companies in the U.S. and works alongside some of the biggest names in the industry. Her hobbies include architecture, art, mental health, and fashion.
More by Tiffany Nichols
Published December 6th, 2021 1:08 PM