1.9K Views
6 Bulkhead Door Alternatives (with Photos)
August 10th, 2022 8:54 AM
Share
We're committed to finding, researching, and recommending the best products. We earn commissions from purchases you make using links in our articles. Learn more here
Access to an outdoor basement stairwell or a cellar usually means that bulkhead doors are used. Bulkhead doors come in a variety of styles that serve many practical purposes. Follow along as we explore the 6 types of bulkhead doors you should consider.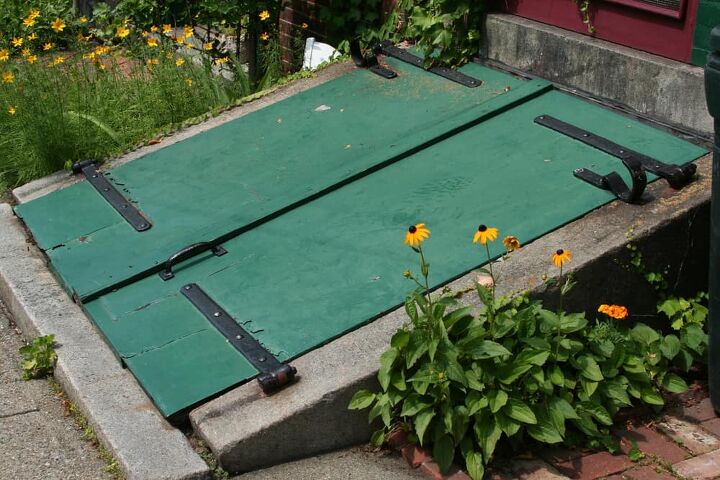 Homeowners with outdoor basement stairwells and cellar access often use bulkhead doors. Bulkhead doors are effective at keeping water out and adding a layer of safety to basement access. With that said, they can also stick out like a sore thumb, so what are the best bulkhead door alternatives?
The best alternatives for bulkhead doors are clamshell doors, deck hatches, basement window wells, and deck hatches. You can also have flat hatches installed over concrete and stone that are hard to detect. Hidden access doors are another great bulkhead door alternative, but they are quite expensive to install.
Make sure that your bulkhead door alternative is water-resistant like a clamshell door is. Follow along as we explore the best bulkhead door alternatives and why they are worth your consideration.
Do You Need Handyman Services?
Get free, zero-commitment quotes from pro contractors near you.
What is a Bulkhead Door?
A bulkhead door is a door that covers a staircase that leads to a cellar or basement. They can be made out of wood, steel, plastic, and aluminum, and that affects the pricing of bulkhead doors. Bulkhead door installation can cost as much as $1,000, or more if it's labor-intensive.
Avoid aluminum bulkhead doors because they are far from rust-resistant and may need to be replaced. Bulkhead doors are only effective if they are properly waterproofed with a sealant after installation. Unfortunately, many builder-owners aren't thrilled with the bulky appearance of bulkhead doors that stands out.
Because of that, many homeowners look for bulkhead alternatives that best suit their taste and home. As long as you make sure that the alternative of your choice is airtight and water-resistant, you have nothing to worry about.
Best BILCO & Bulkhead Door Alternatives
1. Clamshell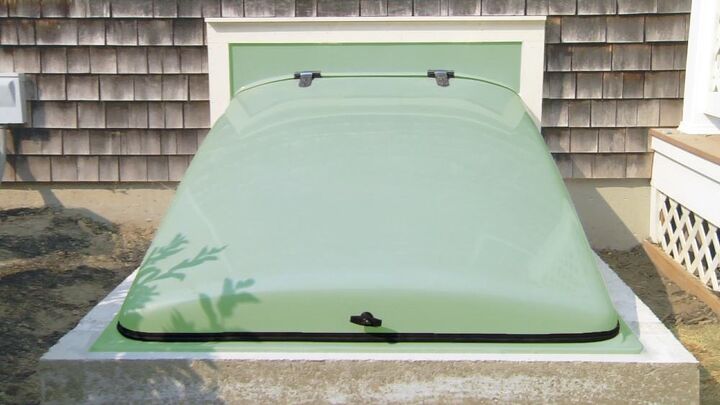 Clamshell doors are an excellent alternative to a traditional bulkhead door, and ClamDoor is one of the best options. You can rest easy knowing that water cannot get through a clamshell door due to its unique design. Some brands, such as ClamDoor, are highly water-resistant, rust, and wear and tear, especially compared to wooden bulkheads.
Clamshell doors are also much simpler to install and use than your average bulkhead door. That is because they arrive in one piece that is assembled and ready to go. If you live in a climate with lots of rain and humidity, clamshell doors are the best bulkhead alternative for you.
You can expect to pay at least $1,500 for a high-quality clamshell door, which is pricey, but fair. They have long lifespans which makes the hefty price worth the investment for clamshell doors. It doesn't hurt that they have a uniquely modern look that stands out from standard bulkhead doors.
Pros
Rust resistant
Highly water-proof
Arrives fully assembled
Unique look
Cons
2. Deck Hatch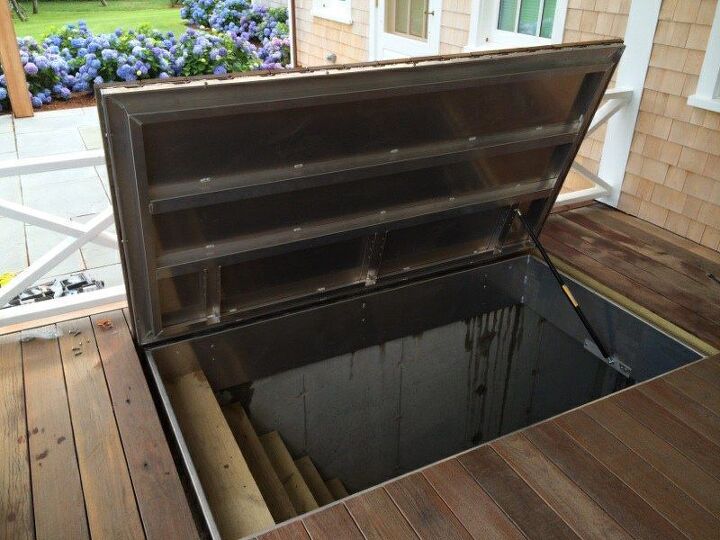 You can build a deck over an exterior basement stairwell if you install a deck hatch. This option mostly applies to builder-owners that want a deck addition but don't want to lose access to the stairwell. Well, you can have your cake and eat it too if you have a deck hatch installed.
Luckily, you can find deck hatches for as little as $120, and it won't be hard to find one to match your deck. You can install a deck hatch on your own or have it professionally installed as your deck is built. Deck hatches can also be installed into existing decks, but it's much easier during the deck's construction.
You can also paint or stain a deck hatch so that it matches or compliments your deck. Deck hatches effectively act the same way as a bulkhead and many of them can be locked. They might not be as water-resistant as a clamshell door, but deck hatches are a great bulkhead alternative.
Pros
Takes up little space
Can blend into deck
Safety measures (lock)
Easy installation
Cons
Expensive professional installation
Can be a tight fit
3. Basement Window Well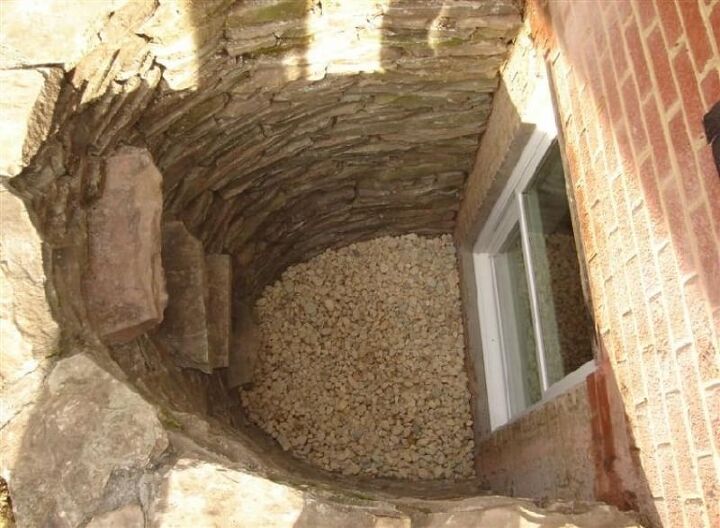 Basement window wells are great bulkhead alternatives if you want to leave windows uncovered. Some old or renovated homes have bulkhead doors over basement windows, and it can be unattractive. If you have high-quality windows, a bulkhead door won't help them be any more water-resistant, so it's unnecessary.
Window wells can cost as little as $350, and as much as $1,200 or more depending on the material. They look better than bulkhead doors, and you cover the ground in front of the windows with dirt or rocks. This allows you to plant a makeshift shade garden or decorate the small space.
You can only install a basement window well if the ground is recessed, and you can do it yourself. Otherwise, you can enlist the help of professionals to install a basement window well. Professional basement window well installation generally costs between $500 and $1,500, but you can always try it on your own.
Pros
Let's light into the basement
Looks great outdoors
Easy to install
Cons
Window wells are expensive
Expensive professional installation
4. Flat Hatch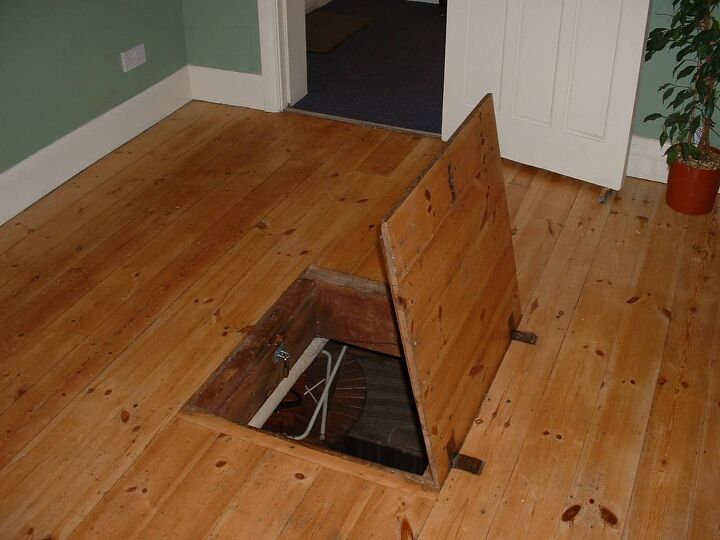 Similar to a deck hatch, a custom flat hatch door is a great Bilco door alternative, but it's also expensive. Brands such as Luci Gold offer impressive hidden flat hatch doors that are as much a safety measure as a bulkhead alternative. Flat hatches can be installed to blend in wherever it's needed so that only you and your family know it's a door.
You can have a flat hatch door installed on concrete or stone, and it takes up no space. This is a great choice if you don't like how much bulkhead doors stand out like a sore thumb. Flat hatch doors aren't fully hidden, but they don't announce their presence like bulkhead doors.
The one downside to flat hatches is that it's hard to estimate how much you'll have to spend. That is because it is largely dependent on labor, materials, and what kind of surface you need to install the hatch on. Get a flat hatch door if you're willing to spend a lot of money in exchange for a well-hidden, private storm door.
Pros
Well-hidden
Blends into surface
Easy access
5. Hidden Door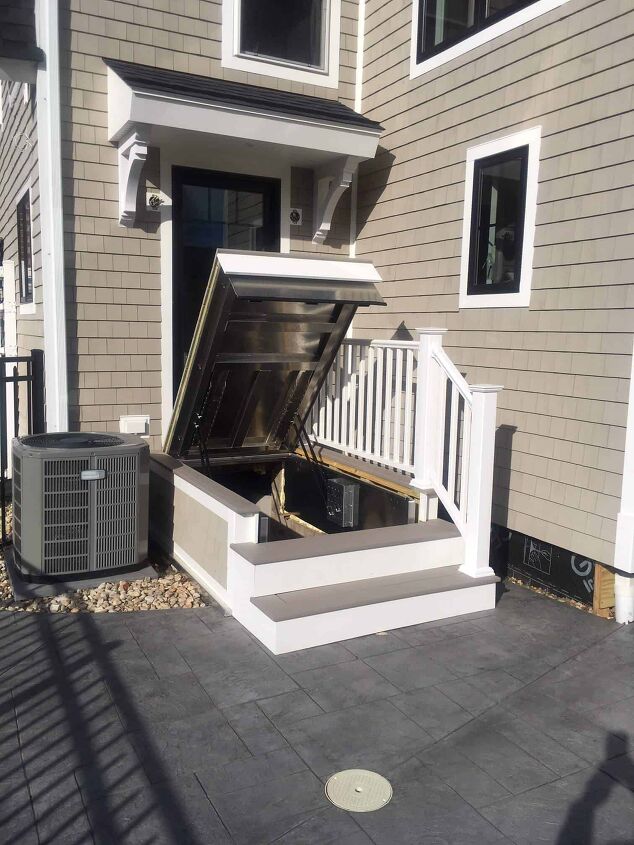 One of the most elaborate basement storm door ideas is a hidden door that is integrated into a porch. Some hidden access doors can even be built into a deck, similar to a deck hatch, and they blend in completely. This option is by far the most expensive alternative, but it's also a major safety measure.
No one can look at a hidden access basement door and know that it's an access door. Hidden access doors look like the entrance to a lair that you may see in a movie, but it's all too real. The most common hidden access door is the surface of a porch that can lift for basement access.
This option is pricey because it requires the construction of a porch or deck that is high enough to cover a steep cellar. They are often water and rust-resistant, and completely seamless for anonymity and peace of mind. Consider a hidden access door if you value safety and anonymity as much as you value a solid bulkhead alternative.
Pros
Total privacy
Adds value to the home
Sense of safety
Cons
Expensive installation
Can be a hassle to access
6. DIY Door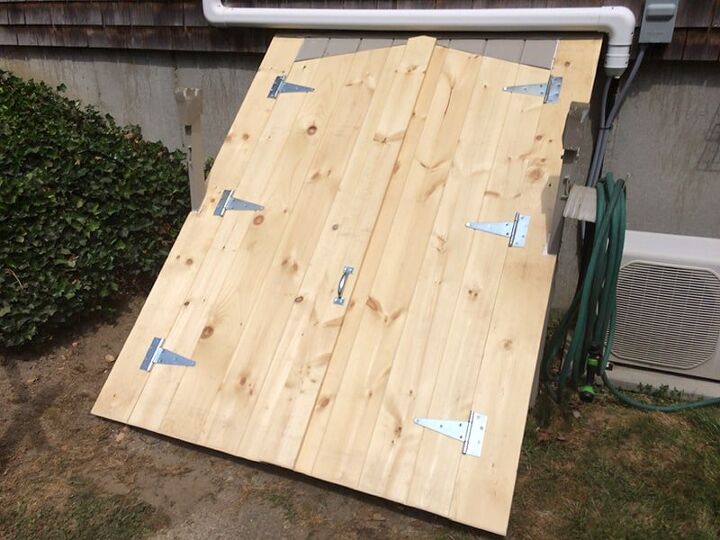 If you're an inventive builder-owner, you can build your own DIY bulkhead door alternative. This is a great option if you want to build distinct doors, or you simply want to save money. You can use reclaimed lumber if you want to get the most out of your dollar.
Take measurements at the top of the exterior stairwell leading to the basement before you purchase wood. You can then cut the reclaimed lumber to meet the dimensions that you need to securely cover the stairwell. Consider padding the inside of the DIY hatch so that you can maximize the water and wind-resistance.
Look into using stainless steel nails and hinges because they are the least likely to rust and wear out. You can save as much as $1,000 in labor alone if you build your DIY bulkhead door alternative without a professional. Build your bulkhead doors to save as much money as possible and exercise your ingenuity.
Pros
Affordable
Endless options
Easy job
Cons
Time-consuming
Can be tough if no building experience
---
Related Questions
How much does it cost to replace a bulkhead door?
Expect to pay as much as $1,000 or more to replace old bulkhead doors, but it can cost as little as $500. It all depends on the material that you choose and what the labor rate of the professional that you charge is. Plastic and aluminum are the two cheapest materials that you can choose for bulkhead doors.
How do you waterproof a bulkhead?
You can waterproof a bulkhead by using simple weather stripping to help seal and fortify the gaps. Look into rubber if you want a weather stripping material that is easy to cut for your dimensions. Foam weatherstripping is slightly easier to install than rubber, but rubber is much more water-resistant.
Do basement storm doors insulate?
Yes, basement doors do help insulate your basement, especially during cold weather. Storm doors help keep the heat inside your home when it's cold, and that's one of their main appeals. The same is true for cool air when it's hot outside and you need to keep cool air in.
Do You Need Handyman Services?
Get free, zero-commitment quotes from pro contractors near you.
Summing It Up
Clamshell doors are the best simple bulkhead door alternative due to their design and easy installation. They arrive fully-assembled and often in one piece, so clamshell doors are no hassle to install at all. Deck hatches are also somewhat simple, but only if you have them installed during the construction of your deck.
Both clamshell doors and deck hatches are water and rust-resistant bulkhead door alternatives. Install a flat hatch if you want a bulkhead alternative that blends in well with its surroundings. Flat hatches are best for concrete and cement walkways or patios.
Consider a hidden access door if you're willing to spend a small fortune on installation. Hidden access doors are impossible to detect and may even add value to your home. Your best bulkhead door alternatives for the money are clamshell doors and flat hatches, and there are many options for each.
Related Guides

Nick Durante
Nick Durante is a professional writer with a primary focus on home improvement. When he is not writing about home improvement or taking on projects around the house, he likes to read and create art. He is always looking towards the newest trends in home improvement.
More by Nick Durante
Published March 16th, 2021 2:56 PM