2.6K Views
The Most Dangerous Neighborhoods in Richmond: 2022's Ultimate List
June 3rd, 2022 5:22 PM
Share
We're committed to finding, researching, and recommending the best products. We earn commissions from purchases you make using links in our articles. Learn more here
Richmond, Virginia is a fun city to visit if you're ever feeling fond of our nation's Founding Fathers. But, not every place in Richmond is safe to visit. Whether it be Jeff Davis, Hillside Court, or Broad Rock, let's take a look at the most dangerous areas in Richmond.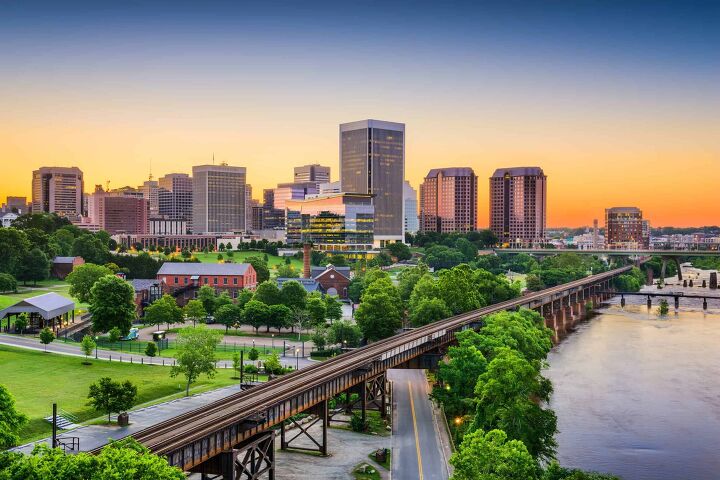 When it comes to city life, there are certain towns that tend to get a vibe about them surrounding crime. New York City, Sacramento, and Compton, for example, are known for having high crime rates. Richmond, on the other hand, is not known for having much of a link to crime. It's not what most people would consider to be inner-city or scary.
After all, when Richmond comes to mind, most people think of the historic tourism it has relating to the Founding Fathers. Or, maybe they think of how picturesque it is. It just doesn't look like the type of place where crime happens. However, that doesn't mean that you can go into any neighborhood, willy-nilly. You need to know the dangers in your area.
The most dangerous neighborhoods in Richmond are Hillside Court, Broad Rock, Mosby, and Creighton. Areas like Woodfield, Fairfield, and Gilpin have high property and violent crime rates. Oakwood, Jeff Davis, and Belt Center are more dangerous than the majority of neighborhoods in Richmond, North Carolina.
Do You Need to Hire Movers?
Get free, zero-commitment quotes from pro contractors near you.
Is Richmond Safe?
There's a reason why Richmond doesn't have a reputation for crime. The reason is because the city has a crime rate that is below the national average overall. However, this doesn't mean that the entire city is safe. With Richmond, the good parts are incredible, but the bad parts of the city are downright terrible.
Very few cities have such a stark contrast between the good and bad parts, which is why it's so crucial to learn about the worst neighborhoods in Richmond before you go there. If you don't know where you go here, there's a good chance that you could find yourself in gang territory. So, study up before you go and you should be alright.
Check Out: What Are The Safest Neighborhoods in Richmond, VA?
What Are The Worst Neighborhoods In Richmond?
When we think of a bad neighborhood, we think of a place that has a clear and present danger to locals. So we decided to find out which places are the worst by looking at crime rates, with violent crime being slightly prioritized compared to property crime. Here's what we were able to find.
10. Woodville
Violent Crime: 1,314
Property Crime: 3,984
Kicking off our list is Woodville, an area that's known for having tons of restaurants and parks but for also having a crime problem. Though it's at the bottom of our list, Woodville already has a violent crime rate that is 284 percent above the national average—dismaying proof that the city isn't as safe as it may seem.
High rents, a low income, and a sluggish police force haven't been too kind to this neighborhood. Crime is on the rise here, and many locals feel powerless to stop it.
9. Fairfield
Violent Crime: 1,394
Property Crime: 5,620
With a population of around 1,500, you wouldn't expect this tiny neighborhood to kick up such a stir. However, it's not as sleepy as it seems here. In Fairfield, residents pay an average of $497 for rent. They get what they pay for as a result of a very high crime rate, where a typical resident has a 1 in 15 chance of being a victim of crime.
Like with many of the most dangerous neighborhoods in Richmond, gang activity plays a serious role in the spike in crime. It's not uncommon to hear about gangs like the Surenos, the Hells Angels, and even the Sex Money Murder Bloods making their presence known in the area.
8. Gilpin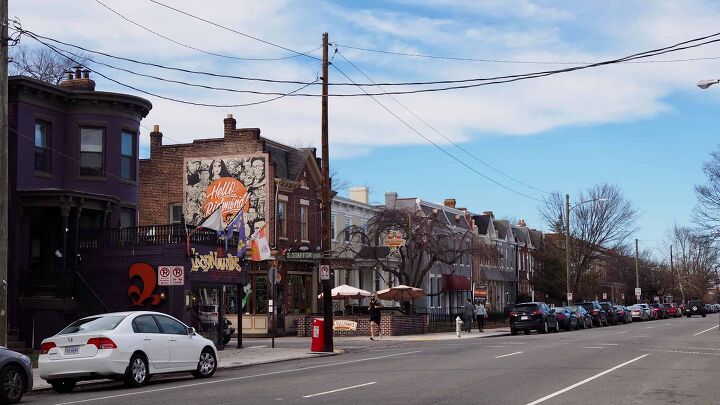 Violent Crime: 1,459
Property Crime: 6,784
No matter what kind of definition you choose to use when calling a neighborhood "bad," there's no doubt that Gilpin fits the bill. The schools are terrible here, and so are the employment prospects. Despite bad schools in the area, the rents are higher than what you would want to pay. Even the crime rate here is problematic.
Gilpin has a mix of both property and violent crime, leading to a total crime rate of 219 percent above the norm. Large-scale thefts have been reported, as have been robbery. The problems that come with Gilpin are many, and frankly, most people would be wise just avoiding this area altogether. (Lord knows police do!)
7. Belt Center
Violent Crime: 1,566
Property Crime: 12,523
At one point, Belt Center was a beautiful neighborhood filled with up and coming professionals. Nowadays, it's famous for having a total crime rate that's 446 percent above the national average. Unlike many entries on this list, violent crime is not the highest relative rate here. Rather, it's all about theft and vandalism here.
The property crime rate is 469 percent above the national average, meaning that you're over 4.5 times as likely to get burglarized, stolen from, or have your car stolen. Much of this deals with "professional" theft rings that plague the area. If you move here, a home security device is a minimum standard.
6. Oakwood
Violent Crime: 1,586
Property Crime: 6,666
Most people would actually prefer to live in Oakwood rather than Belt Center, simply because the property crime rate is so much lower. However, that doesn't make it a safe place to be. It's still one of the most dangerous neighborhoods in Richmond, and the problems here are systemic. Gang activity and high rates of drug addiction make this place a bad area to live in.
The violent crime rate here could potentially be ascribed to gang activity, but truth be told, people here have it rough. The Richmond police department's gang activity crew has made a point of focusing on the Oakwood neighborhood due to the sheer number of assaults that have happened within its borders. Here, you have a 1 in 13 chance of being a crime victim.
5. Jeff Davis
Violent Crime: 1,727
Property Crime: 10,548
Possibly named after the leader of the Confederate Army, Jeff Davis has more problems than the residents know what to do with. The total crime rate here is 376 percent above the national average, with property crimes being a full 380 percent above the norm. Most insurance companies try to avoid insuring people in this area, simply because it's so likely that a burglary will happen within neighborhood limits.
Everything from car theft to armed robberies have been reported here. That's why statistics show people have a 1 in 9 chance of being a crime victim in the area. If you choose to go into the Jeff Davis area, keep an eye out for gangs and make sure to carry pepper spray on you. Assaults are fairly common here.
4. Creighton
Violent Crime: 1,809
Property Crime: 7,361
Creighton has both a serious property crime problem as well as a violent crime problem. Sadly, many of the issues that plague this area tend to be social in nature. Bad schooling systems, prolific social inequality, and a household income that hovers around $11,000 per home all contribute to a perfect storm of crime.
Due to the sheer poverty found in Creighton, many families turn to crime as a way to make ends meet. A 1 in 11 chance of having a crime happen to you is only the tip of the iceberg. The fact is that most people in Richmond avoid Creighton at all costs, even during the day. To put things in perspective, this is the kind of neighborhood where wearing certain colors can cause problems.
3. Mosby
Violent Crime: 2,158
Property Crime: 6,919
A violent crime rate that's 467 percent above the national average is what makes Mosby one of the most dangerous neighborhoods in Richmond. Gang shootings, burglaries, assaults, and domestic violence are scarily commonplace here. That's why most people who live in Mosby are desperate to leave the area as soon as they can.
Parts of this neighborhood are so dangerous, many people refuse to go in them during the daylight. The rampant crime has driven down property values and has sparked an outcry for government intervention. You have a 1 in 47 chance of being a violent crime victim here, which is far above the national average. Our advice? Don't risk it.
2. Broad Rock
Violent Crime: 2,648
Property Crime: 11,622
Among Virginians, saying that you're from Broad Rock is a way of subtly showing that you're tough. You kind of have to be, considering that the violent crime rate is 596 percent above the national average. Murders, rape, and even arson are reported here on a disproportionately regular basis. Due to the gang activity from MS-13, this area has plunged into a state of chaos.
This area has 26.48 violent crimes per 1,000 residents, making it one of the most violent parts of Virginia as a whole. Richmond's gang task force named the region as a priority as a result of the severity of the crimes that have been reported. Sadly, violent crime isn't the only issue that you will find here. Property crime, particularly car theft, tends to be a serious issue among locals.
1. Hillside Court
Violent Crime: 2,666
Property Crime: 5,271
What is the worst neighborhood in Richmond? When you're talking about theft, it might be a different area. However, there's no question when it comes to the sheer danger a place can pose to your body. The worst neighborhood in Richmond is Hillside Court.
Sometimes called "Killside Court" by the local teens, Hillside Court is considered to be the most violent part of Richmond by a landslide. A violent crime rate that's 600 percent over the national average, gang activity in plain sight, and rampant drug use have made this a place that both police and people try to avoid.
Even though only 700 people live in this neighborhood, the number of crimes that are committed within the neighborhood's limits is simply jaw-dropping. Between the sheer poverty and the 20 percent unemployment rate, it's easy to see why most people can't stand being here. Unfortunately, locals from Hillside Court rarely seem to have a say in the matter.
Crime Rates In Richmond Neighborhoods For 2020
| | | | |
| --- | --- | --- | --- |
| Number | Name | Violent Crime | Property Crime |
| 10 | Woodville | 1,314 | 3,984 |
| 9 | Fairfield | 1,394 | 5,620 |
| 8 | Gilpin | 1,459 | 6,784 |
| 7 | Belt Center | 1,566 | 12,523 |
| 6 | Oakwood | 1,586 | 6,666 |
| 5 | Jeff Davis | 1,727 | 10,548 |
| 4 | Creighton | 1,809 | 7,361 |
| 3 | Mosby | 2,158 | 6,919 |
| 2 | Broad Rock | 2,648 | 11,622 |
| 1 | Hillside Court | 2,666 | 5,271 |
Do You Need to Hire Movers?
Get free, zero-commitment quotes from pro contractors near you.
---
Related Questions
Is Richmond ghetto?
Richmond has several dozen murders that occur within its limits every year, but it's a large city so for the most part, it's safe. However, it's important to recognize that the rough areas of this city are extremely rough. Because there is such a stark contrast between the rich and poor neighborhoods, it's hard to determine whether or not it'd constitute as ghetto.
What is the most dangerous city in Virginia?
The most dangerous city in Virginia is not Richmond. Rather, it's Portsmouth. Here, the city averages around 5,282 property crimes per 100,000 people. The two runners up are Richmond and Danville.
Is Richmond safe at night?
With this city, it all depends on where you go. If you stay in one of the worst neighborhoods in Richmond, then you should not expect to stay safe at night. If you want to take a walk at night, we strongly suggest that you stay in the Fan or downtown. Going in some of the more run-down neighborhoods will likely put you at risk.
Should I move to Richmond, Virginia?
Richmond offers a nice array of amenities, but it all boils down to neighborhood. If you choose a good neighborhood, you'll have great employment access, wonderful schools, friendly neighbors, and a great selection of restaurants. If you choose a bad neighborhood, you'll be afraid to leave your house.
Related Guides

Ossiana Tepfenhart
Ossiana Tepfenhart is an expert writer, focusing on interior design and general home tips. Writing is her life, and it's what she does best. Her interests include art and real estate investments.
More by Ossiana Tepfenhart
Published September 24th, 2020 9:24 PM