60 Views
Top 9 Richest Neighborhoods in Boston
June 3rd, 2022 10:34 AM
Share
We're committed to finding, researching, and recommending the best products. We earn commissions from purchases you make using links in our articles. Learn more here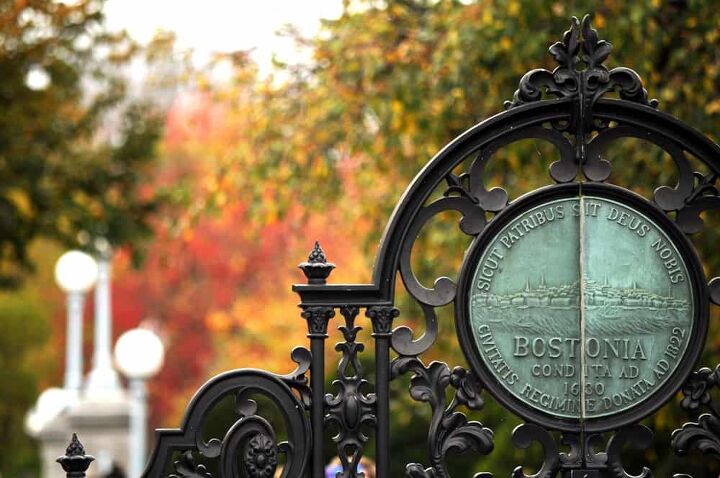 Boston is a city that's seen throughout movies and TV shows. It had a gorgeous European charm to it that seems to draw everyone in. People say if you look a little harder past Fenway Park and the bar from Cheers, you'll find why Boston is perhaps the best city in America or even in the world. It's also famous for its wealthy neighborhoods.
The top 9 most wealthy neighborhoods in Boston are as follows:
Seaport District
Beacon Hill
Back Bay
Fenway-Kenmore
Charlestown
North End
West End
Central
West Roxbury
Not only is Boston a fantastic city, but the wealthy neighborhoods of this splendorous city are everything that you could want and more. From gorgeous brick mansions to upscale condos, these neighborhoods have so much to offer. Could you see yourself living here? Or maybe daydreaming is your guilty pleasure. Whatever the reason, let's take a trip through some of Boston's wealthiest neighborhoods.
Do You Need to Hire Movers?
Get free, zero-commitment quotes from pro contractors near you.
What Makes Boston So Special?
Looking to move to a vibrant new city? The city of Boston could be just what you're looking for! Living in Boston has a lot of advantages. The city is located in New England on the coast of Massachusetts, where it is home to a great culture and a wide range of opportunities. This is just one of many reasons why Boston is so special.
In addition to offering you a city environment that isn't too urban and bustling as New York City, living in Boston takes advantage of the best of city and small-town living. Therefore, the question isn't "should I move to Boston?" The question is, "Is it right for me?"
Located in the middle of the city and the suburbs, it has many advantages, such as walkability and a great selection of dining and shopping options, and lots of greenery. Boston is a perfect place for anyone, especially if you're among the wealthy population.
The Richest Neighborhoods In Boston
Ever wonder what neighborhoods are considered Boston's richest? You don't have to wonder anymore. Here are Boston's Top 9 most wealthy neighborhoods:
1. Seaport District
Median Home Value: $3.7M
Median Household Income: $157,981
Unemployment Rate: 2%
Realtor.com estimates that the median real estate price in Boston's Seaport District is $3.7 million. Located within the hip neighborhood are art galleries, restaurants, and boutiques. Apart from its waterfront park, the Seaport District is also known for its restaurants, bars, and nightlife spots, as well as its many commercial areas.
The bustling urban lifestyle available to luxury home buyers is one thing that attracts them to the neighborhood. Downtown Boston's Seaport neighborhood is one of the fastest-growing, newest, and most luxurious areas in the city.
A new building is being built almost every day, and the skyline is changing by the day. In the retail spaces under the new glass towers, trendy restaurants are clamoring to open.
2. Beacon Hill
Median Home Value: $1.8M
Median Household Income: $131,497
Unemployment Rate: 2%
Beacon Hill is one of the most expensive areas of Boston. The historic neighborhood of Beacon Hill consists of brick sidewalks and antique gas lamps as well as Federal-style row houses. There are two sections of the neighborhood: the North Slope and the South Slope. While many young professionals live on Boston's North Side, the South Side boasts some of the most prestigious and large properties in the city.
Charles Street played a vital role in Boston's development, despite its popularity for antique shops today. Known initially as Trimount Hill (in honor of the nearby Tremont Street), Beacon Hill has three peaks.
It wasn't long after the State House was built in 1795 that parts of the Charles River were filled in. City developers built the neighborhood's first mansions after flattening the hill and attempting to establish a coveted residential district.
3. Back Bay
Median Home Value: $1.6M
Median Household Income: $130,000
Unemployment Rate: 3%
As the broad streets are lined with Victorian brownstones, Back Bay will appeal to those looking for a historic neighborhood. The median house price in this area is $1.6 million, although there are some affordable housing options.
On one side of the neighborhood are spacious period homes, while on the other is high-rise building development. A lot of things to do in Back Bay, including museums, restaurants, and bars, make it a desirable area to live. The Back Bay neighborhood has a population of 21,041.
4. Fenway-Kenmore
Median Home Value: $1.2M
Median Household Income: $122,814
Unemployment Rate: 3%
Home prices in the Fenway-Kenmore neighborhood of Boston can vary significantly, even though the median listing price is $1.2 million. (The most expensive homes in Boston cost about $39,000,000).
Small, one-bedroom apartments are typically under $150,000. Because the Back Bay neighborhood separates the Fenway-Kenmore neighborhood from downtown Boston, the neighborhood is quieter than many other Boston neighborhoods. A river flows through the Fenway-Kenmore neighborhood, including Fenway Park.
5. Charlestown
Median Home Value: $834,000
Median Household Income:$116,818
Unemployment Rate: 3%
A part of Boston's oldest neighborhoods, Charlestown was formerly known as Mishawum. Located north of the Charles River, near the confluence of the Mystic River and Boston Harbor, the neighborhood is bordered by the Mystic River and Boston Harbor. You can see downtown Boston from this hotel.
The historic properties are located along the water's edge overlooking Boston's skyline. There are various styles and eras of properties in this area, with the median value being $834,000 for homes. Aside from the historic sites in Charlestown, the city also offers a variety of leisure activities for its residents.
6. North End
Median Home Value: $810,000
Median Household Income:$116,721
Unemployment Rate: 3%
Approximately 150 years after the Northern Neck was settled, the North End was established in the 1620s, making it one of Boston's oldest neighborhoods. As a result, there are examples of properties dating back from nearly every era in the area and different developments over the years. So there is a wide variety of property types and ages to choose from.
While some of the most luxurious and substantial properties cost significantly more than $8,000,000, the median home value is around $810,000. On the other hand, this neighborhood is also home to more affordable options. There is lively nightlife as well as open spaces to enjoy in this neighborhood.
Many of the restaurants in the North End serve authentic Italian cuisine like pasta, bread, cannoli, and cappuccinos. The Old North Church, Paul Revere's house, and Copp's Hill Burying Ground are just a few of the Colonial-era sites throughout Boston's oldest residential neighborhood. Festivals, processions, and feasts are common in the North End during the summer.
7. West End
Median Home Value: $711,200
Median Household Income: $114,141
Unemployment Rate: 3%
Boston's West End was part of the original settlement in the 1600s, making it one of the oldest neighborhoods in the city. The original buildings were demolished during the 1950s to make wide avenues and high-rise apartment buildings, according to Prevu. You can find waterfront properties as well as smart condos in high-rise buildings there today.
There are 725,000 homes for sale in West End. There are outstanding public schools and a variety of family-friendly activities in this area, which attracts affluent families. You might get a confused reaction if you tell someone you live in Boston's West End. Considering the fact that some people don't even know where their neighborhoods are.
Yet, the small, tightly packed area of Boston that straddles both Beacon Hill and the North End remains quite captivating (and undoubtedly controversial) as it tells the story of some of the city's greatest successes and failures.
8. Central
Median Home Value: $670,000
Median Household Income: $93,484
Unemployment Rate: 4%
Both in terms of house prices and household income, Central is among the wealthiest neighborhoods in Boston. A median home in Central costs $670,000, while the median household income is $93,484 per year.
Located in the heart of the city, this neighborhood is ideally located for residents to enjoy all the amenities, restaurants, and transport links on offer in Boston. You wouldn't miss out on anything if you were to find a luxury home within Central Boston.
9. West Roxbury
Median Home Value: $700,200
Median Household Income: $58,516
Unemployment Rate: 5%
This Boston suburb is all things Boston: post-war ranch houses and an upscale grocery store, as well as an Italian steakhouse. However, it's an affordable neighborhood within the city limits. Compared to downtown condos, many of its single-family homes are priced between $600,000 and $800,000.
There's also no need to worry about West Roxbury being far from the action. Despite being about 30 minutes from the city center, there are many good neighborhood hangout spots here. A bakery, a burrito joint, Boomerangs, and several coffee shops can be found on West Roxbury's Main Street.
Young families find it attractive for all of these reasons to settle in the neighborhood. You might consider West Roxbury your next move if you crave a small yard and a single-family home.
Do You Need to Hire Movers?
Get free, zero-commitment quotes from pro contractors near you.
---
Related Questions
Where should I not live in Boston?
Visitors should stay away from most parts of Roxbury, Dorchester, and Mattapan. Even though exploring in the daytime can be safe, these areas can be more dangerous than the rest of the city. They are all located on the outer reaches of the city, not close to downtown.
What part of Boston is the hood?
The Dot neighborhood with the highest gentrification potential is Savin Hill. Forest Hills and the path that borders Egelston Square are not among JP's best features. It's also likely that the area of Hyde Park near Mattapan is considered a 'hood.'
Are Bostonians rude?
Generally speaking, Bostonians don't behave rudely. However, just like everywhere else in the world, Boston has its rude people just as it has its nice people. The fact that people are from one area won't determine whether someone is rude or not. However, their culture is a bit different, which can make them seem harsh.
Related Articles

Heather Robbins
Heather is a passionate writer who loves anything DIY. Growing up, she learned everything from home repairs to design, and wants to share her tips with you. When she's not writing, she's usually hiking or searching for her next DIY project.
More by Heather Robbins
Published June 1st, 2021 7:41 AM