256 Views
Flexsteel Furniture Reviews: Quality Furniture For Your Home
August 12th, 2021 7:58 PM
Share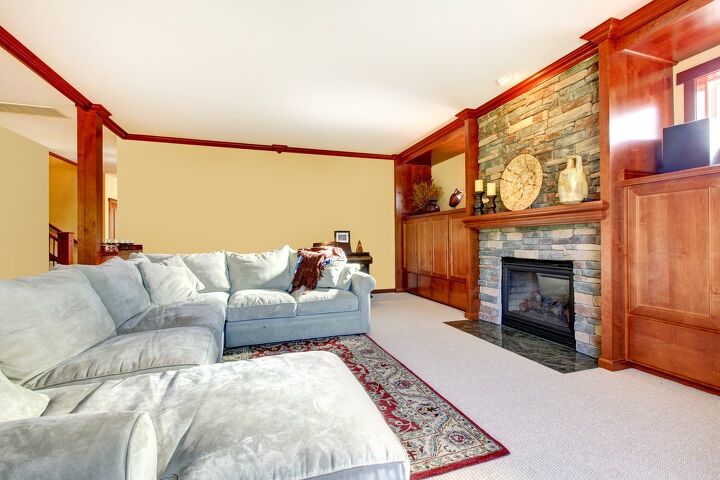 Buying quality furniture is easier than it sounds. Often times, furniture that may look great is less than comfortable or won't stand the test of time. While other pieces are not very appealing; however, they're incredibly comfortable. But, what if we told you that you don't need to sacrifice appearance to gain comfort?
With Flexsteel, you don't have to choose between style, comfort, and durability when it comes to different furniture types. New furniture collections are released continuously by Flexsteel and aim to maintain the same level of quality throughout. If you're looking for a varied choice of high-quality furniture without sacrificing style, Flexsteel is the way to go.
In this article, we will review Flexsteel furniture so that you are fully aware of what you're getting yourself into without having to take the plunge. This way, you'll have all the information at hand to make an informed decision on whether or not to purchase furniture through Flexsteel.
Do You Need to Hire Built-In Furniture Makers?
Get free, zero-commitment quotes from pro contractors near you.
The Historical Beginnings Of The Flexsteel Company
The beginnings of the Flexsteel company extends back to 1903 when it was called the 'Grau-Curtis Company.' They first started producing furniture they sold using a catalog, such as:
Sofas
Chairs
Church furniture
This company was one of very few that survived the Great Depression, and with each year after, improved the quality and volume of their furniture production. Once the assembly line was invented, production went full throttle.
In 2003, Flexsteel expanded their company by buying out DMI Furniture, Inc. Ever since then, Flexsteel has incorporated DMI's furniture into their own line.
Flexsteel Offers A Wide Variety Of Furniture Selections
Besides quality, Flexsteel is known for offering a wide selection of furniture. They continually put out new collections with different furniture styles, which gives you a nice variety of furniture to choose from.
Flexsteel's current collections include:
MOD
Catalina
Plymouth
Digby
Hampton
Camberly
Big and Tall
FLX
Each collection has its own personality. Look at the Plymouth collection, for example. The Plymouth collection holds armoires, beds, dining tables, buffets, and more. Like all of Flexsteel's collections, the Plymouth collection has its own distinct look. All of the furniture in the Plymouth collection has a shabby chic look.
On the other hand, Flexsteel's Catalina line of recliners, loveseats, and sofas has a modern design that can fit in any contemporary home. If elegance is more your style, then you may be more interested in the classy and stylish Digby collection.
What Sets Flexsteel Apart From Their Competitors?
What separates Flexsteel from, ay, Liberty, or Hooker Furniture is that each collection has its own unique identity. In addition, Flexsteel is crafted to look not only gorgeous but also be sturdy without losing any comfortability. It is Flexsteel's craftsmanship, materials, and attention to detail that makes each piece of furniture so impressive.
Valuing the resources and skills that people have to offer, Flexsteel has continued to use people to build furniture. Using machines to produce furniture may be cheaper for manufacturers, but Flexsteel's history shows they value quality over all else.
From the beginning of their time, this company strives to provide creative and innovative pieces that are both high quality, and affordable. That way, individuals from all walks of life can enjoy having reliable and stylish furniture.
Flexsteel's Bestselling Furniture Items
Flexsteel is well known for its reclining sofas, as well as dining tables, in addition to their quality standards. However, in recent years, Flexsteel has tapped into its innovative side and created the FLX media chair.
Reclining Sofas
One of the things Flexsteel is most widely known for is their reclining sofas. The Catalina reclining sofa, for example, is explicitly designed to be as comfortable as possible. You can easily melt into the Catalina reclining sofa with the comfortable divided back cushions and soft, sloped arms. It is one of their most popular reclining sofas because of its style and gentle reclining method.
The cushion's comfort aspect isn't the only significant part of this recliner. The footrest is just as cushioned and comfortable as the rest of the Catalina reclining sofa. The best part about it is that it has a removable back. This is a huge help when you have to move it. You no longer have to take your door off the hinge, but simply remove the footrest.
Dining Tables
Another Flexsteel staple is the dining tables, but the most popular being the Hampton Dining Table. Like all of Flexsteel's dining tables, it is sturdy and long-lasting.
The Hampton is unique because of its contemporary and rustic look. That is what sets it apart from Flexsteel's other dining tables. Similar to their Plymouth dining table, the Flexsteel Hampton dining table adds a level of class to the room.
However, the Plymouth dining table brings a classy vintage flair, whereas the Hampton is all about chic modern style. Combine the Hampton dining table with their elegant Hampton dining chairs for a perfect fit.
FLX Media Chair
Flexsteel has taken their innovations a step further with its new FLX Media Chair. The FLX Media Chair provides crisp, powerful sound, as well as comfort and Bluetooth connectivity. The FLX is perfect for gaming or watching TV. You can easily pair your phone, tablet, or smart tv to the FLX chair and start streaming.
Flexsteel also offers the Status console to pair with the FLX media chair. The Status has cupholders and an arm to hold your smartphone and matches the FLX chair perfectly.
Benefits Of Choosing Flexsteel
Unlike other furniture companies, Flexsteel is able to include true craftsmanship, with cutting edge design as their pieces are all manufactured by hand rather than by machine. In addition, the company has voluntarily become BIFMA and ANSI certified to guarantee that each piece of furniture meets certain quality standards.
True Craftsmanship
The glue that holds Flexsteel's luxurious furniture together is the Blue Steel Spring. Each Flexsteel chair, couch, lounger, or recliner has a Blue Steel Spring. It is the same spring design they have used for almost eight decades now. Flexsteel is so confident in the spring technology that they guarantee that it will be sufficient for lifetime use.
Cutting Edge Design
Flexsteel incorporates technology into their craft as well. Their MOD series Astra, for example, combines Bluetooth and surround sound technology. The speakers are well hidden and can be controlled via a panel with volume, bass, and power options, as well as a USB port.
In fact, the whole MOD series serves as a way to add value to whatever room you put the furniture in. Whether it be the OMEGA reclining sectional or the Lexon, you get superior sound with maximum comfort. Not only does that add value to the furniture itself, but it can save you from needing to purchase surround sound separately.
BIFMA And ANSI Certified
Each completed piece of furniture meets the standards set by the Business and Institutional Furniture Manufacturers Association (BIFMA). Flexsteel's furniture is also in compliance with the American National Standards Institute (ANSI) to ensure safety. But what exactly does all of this mean for you?
Each piece of furniture that goes through the certification process has to meet a specific set of standards. For BIFMA and ANSI combined, this means that you can expect the following from a certified piece of furniture:
Safety during use
Stability
High-quality materials
Durable 
Built using only high-quality craftsmanship
Flexsteel Has Options To Match Your Current Furniture
The best thing about Flexsteel is that they have every type of furniture that you could need. Not only that, but for each kind of furniture, they offer many options. Let's say you need a new armoire. Supposing that your current furniture set is not a Flexsteel set, you might be worried that another brand would clash with what you have. With Flexsteel furniture, there is no issue.
Considering the vast selection of furniture, collections, and styles, you can easily pair a Flexsteel piece with what you currently have without clashing. If neo-classical is your style, Flexsteel has the Charleston drawer chest for you. No matter what your style or the established style of your home is, Flexsteel can match it.
Flexsteel Warranty Information
Flexsteel offers different types of warranties depending on what it is that needs the coverage. For example, upholstered furniture has a lifetime limited warranty for the internal components such as the springs. On the other hand, the electrical components are covered by a five-year warranty, while a one-year warranty covers the wood finishing.
To find out more about the different warranties and what's covered, you can visit their warranty information page online. This is where they cover everything you need to know, including their exclusions.
What Is Excluded In Flexsteel Warranties?
Whether it's furniture or appliances, it's essential to understand what's excluded from the warranty when buying anything new. Typically, the exclusions include the normal wear and tear that's expected to come with age.
Additionally, Flexsteel also excludes factors such as:
Normal fading of color for materials
Any products labeled "as is" at the time of purchase.
Rust or tarnish of metal caused by scratches
Change of color or texture in any of their stone or marble objects/materials
Darkening of the finish on a wooden surface
Do You Need to Hire Built-In Furniture Makers?
Get free, zero-commitment quotes from pro contractors near you.
In Summary
Flexsteel furniture has a long history of producing high-quality furniture. They are compliant with all of the necessary standards and deliver consistency in quality. With so many collections to choose from, Flexsteel has furniture for everyone. People that select Flexsteel over competitors like Liberty or Universal Furniture do so because of the comfort, style, and reliability Flexsteel provides.
Each piece of Flexsteel furniture is designed by people and crafted by people, hard to come by these days. If you value high-quality materials, comfort, and durability, Flexsteel is an excellent option. There is a reason that Flexsteel makes a lifetime guarantee on their Blue Steel Springs. It is because time and time again, they have proven that their furniture is built to be long-lasting, allowing you to enjoy it for many years to come.

Upgraded Home Team
We are a team of passionate homeowners, home improvement pros, and DIY enthusiasts who enjoy sharing home improvement, housekeeping, decorating, and more with other homeowners! Whether you're looking for a step-by-step guide on fixing an appliance or the cost of installing a fence, we've here to help.
More by Upgraded Home Team
Published June 24th, 2020 4:19 PM