245 Views
What's The Best Time Of The Year To Buy Flooring?
February 17th, 2022 4:36 PM
Share
We're committed to finding, researching, and recommending the best products. We earn commissions from purchases you make using links in our articles. Learn more here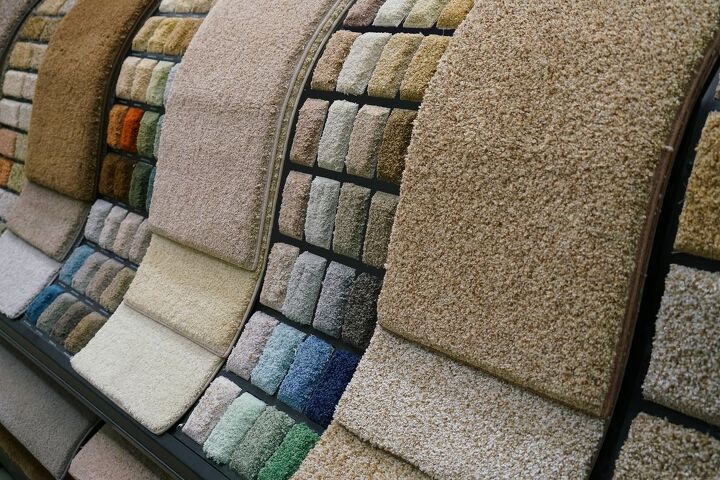 Choosing the right flooring is a big commitment that affects your home's character, and it is also a financial commitment. It is expensive to buy and install new flooring, so it is ideal to get the best selection and deal possible. So, what is the best time to buy flooring?
The best time to buy flooring is between late December and January. Mid-May to June is the second-best time of year to buy new flooring and get a good deal. The dead of winter is typically the best time to get a good deal as stores try to get rid of their old stock at a lower price.
Flooring prices fluctuate throughout the year based on availability and trends. It isn't always possible to time it correctly and wait for the best winter or early summer sale, but it is ideal. Follow along as we explore the best time to buy flooring and see why it matters.
Best Time to Buy Flooring
You can get the best price for flooring from late December through January. Flooring goes on sale for between 15% and 30% during this time, and many stores run clearance sales to make room for new stock. Homeowners don't generally renovate during the dead of winter because of the inconvenience, but the low cost makes it worth it.
You can also find sales up to 30% off that run from mid-May through June. However, that time of the year is also peak renovation season and you may have to pay more for installation or have to wait a while for a contractor to become available.
Countless homeowners receive a tax rebate at this time of year and it is the perfect time to invest in new flooring. Some flooring that goes on sale in winter or early summer is out of style, but that isn't always the case. Look out for flooring that is extremely marked down, because that may mean that is a low-seller due to changing styles or poor construction.
Worst Time to Buy Flooring
The worst time to buy flooring is early fall because the prices are generally higher. Material selections are often sparse between August and November. Certain types of wood flooring, in particular, can be harder to come by during the early fall and prices are generally high.
Flooring clearance sales are rare during the fall, but they still can happen. It is worth it to buy flooring in the early fall if you come across a good deal or live in a mild climate. Otherwise, it could be expensive and irritating to install flooring when your home is cold.
It never hurts to wait to buy new flooring until after April 15th. Some stores increase their prices in may due to low stock or because they know that buyers received their tax refund checks. Never buy new flooring during the holiday rush in early to mid-December because material and installation cost is high.
Best Time of Year to Install Hardwood Flooring
Hardwood flooring can expand or shrink depending on the humidity in the air. Therefore, you want to make sure that you have it installed when there is average humidity in your home so that the floor will fit the best throughout the year. The humidity in your home should be between 30% and 60% for wood flooring.
Spring and fall are the best times of year to install hardwood flooring. The temperature and humidity are generally moderate outside. You would be able to open the windows and doors to allow for good airflow throughout your home during installation and for a couple of days after. Regardless of when the flooring is installed, you should bring it into your home and let it acclimatize for 7-10 days before installation.
Suppose you must install hardwood flooring in the winter when the air inside your home is usually dry. In that case, you should consider running humidifiers to increase indoor humidity. Otherwise, your floor may swell and buckle in the summer due to the moisture in the air.
Installing Laminate, Engineered Hardwood, or Vinyl Planks
Any flooring that you install is going to need to acclimatize to the environment of your home. Laminate, engineered hardwood, and vinyl plank flooring do not take as long to adapt as hardwood flooring. You should be good to install flooring after letting your new flooring acclimatize for 48 hours for most types of flooring.
Tips for Saving Money at Lowe's, Home Depot, and Menard's
These big home improvement stores often run sales throughout the year. If you have your eye on a particular carpet, tile, or laminate, you should watch for sales at your local store.
Menard's does an 11% rebate on everything you buy in the store several times throughout the year. When you mail in the receipt, they send you a store voucher for 11% of your total.
Lowe's and Home Depot price match each other and other home improvement retailers. Both stores offer discounts to veterans, and Home Depot provides discounts for teachers.
When you are purchasing a large about of flooring, if the total is over $1500 at Lowe's or Home Depot, ask about contractor pricing. You may be able to get a discount on large purchases.
If you plan to have the store install the flooring for you, make sure that you are clear on what all the fees are. You may be able to save some money by removing and hauling away the old flooring. If you are having it delivered, but installing it yourself, ensure that the delivery fee includes bringing the boxes into your home, not just to your driveway.
Summing It Up
The best time to buy flooring is late December through January or mid-May through June. Stores mark flooring down at this time of year between 15% and 30% depending on the material. Never buy flooring during early or mid-December because the Christmas rush can make flooring more expensive.
Late summer and early fall are also bad times to buy new flooring because of the poor selection and high cost. Don't buy new flooring in April unless it is after April 15th when the tax refund check rush dies down.
Related Guides

Upgraded Home Team
We are a team of passionate homeowners, home improvement pros, and DIY enthusiasts who enjoy sharing home improvement, housekeeping, decorating, and more with other homeowners! Whether you're looking for a step-by-step guide on fixing an appliance or the cost of installing a fence, we've here to help.
More by Upgraded Home Team
Published August 31st, 2021 5:57 PM