26 Views
What Are The 15 Best Neighborhoods In Los Angeles?
December 1st, 2021 2:22 AM
Share
We're committed to finding, researching, and recommending the best products. We earn commissions from purchases you make using links in our articles. Learn more here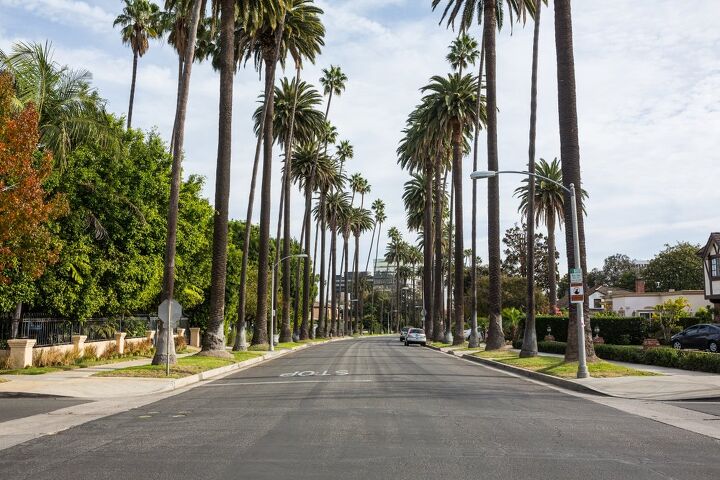 Los Angeles is a sprawling metropolis, chock full of unique neighborhoods that range from laid-back to affluent to hip. With so many neighborhoods to choose from, looking for a new place to live in Los Angeles is both exciting and overwhelming. Los Angeles County alone consists of 88 cities and more than 400 neighborhoods. Though, as each neighborhood offers something different, you should have no trouble finding an area that best suits you.
Some of the best neighborhoods in Los Angeles include places like Bel Air, Toluca Lake, Brentwood, Westwood, and Los Feliz, to name a few.
If you're looking to discover the best neighborhoods that the City of Angels has to offer, you've come to the right place. We've put together a comprehensive list of 15 different communities for you to explore. That way, you can find the ideal place to call home for you and your pets.
Do You Need to Hire Movers?
Get free, zero-commitment quotes from pro contractors near you.
1. Bel Air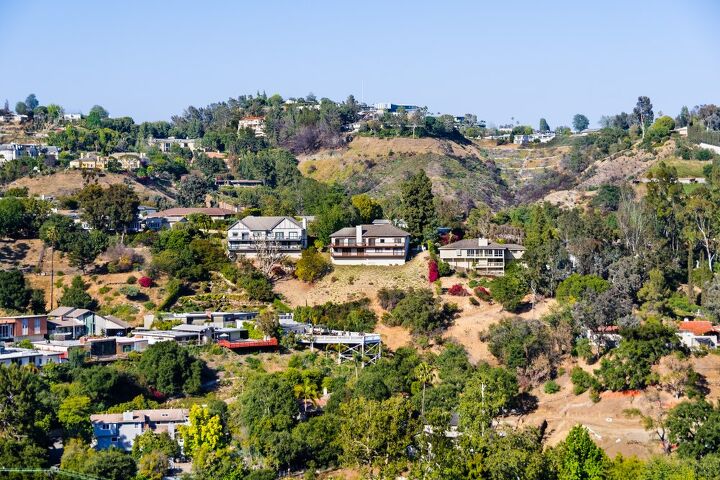 Population: 8,746
Livability: 76
Crime: A+
Median Rent: $2,025
Employment: A+
Housing: D-
Bel Air, or "Bel-Air," is located on the Westside of LA, situated at the foothills of the Santa Monica Mountains. This affluent residential neighborhood has two entrance gates off of Santa Monic Boulevard that open up to winding streets lined with extravagant mansions on massive properties with lush vegetation. The area is incredibly popular among celebrities and those in the entertainment industry.
Though not as famous as Beverly Hills, Bel Air residents are among the wealthiest people in the entire country. In fact, with the highest median income in the city, Bel Air is considered the richest neighborhood in Los Angeles.
Sites & Landmarks:
The exclusive Bel-Air Country Club and landmark Hotel Bel-Air sit at the heart of the community. Bel Air is home to the Hannah Carter Japanese Garden, which was inspired by the gardens in Kyoto. Many of the structures in the garden will built in Japan and then reassembled on site. The American Jewish University is also located in Bel Air and the neighborhood borders the University of California (UCLA) on the south.
2. Porter Ranch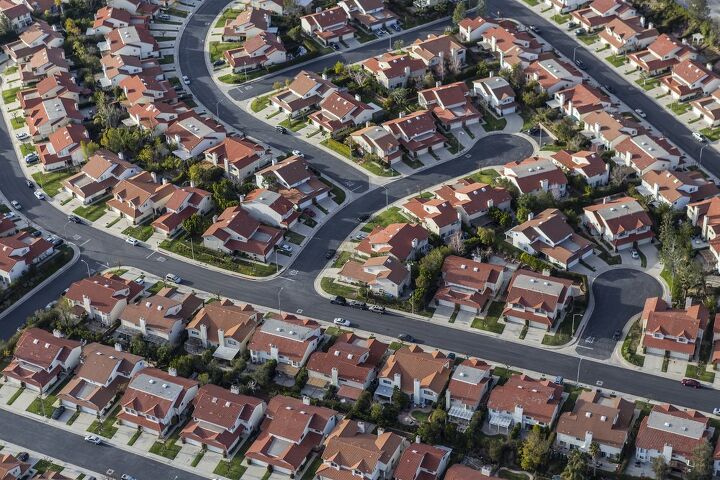 Population: 22,688
Livability: 76
Crime: A
Median Rent: $2,763
Employment: A-
Housing: F
Located in the northwest San Fernando Valley Region of LA, Porter Ranch is a suburban community with beautiful homes, excellent schools and great on-site amenities. Most of Porter Ranch is master-planned gated communities with single-family homes, quiet streets, and tidy properties. The area was made famous for being featured in the movie E.T., as much of the neighborhood and parks were used during filming.
Two main commercial roads cut through the town, where you'll find shopping plazas with a wide variety of grocery stores, casual restaurants, and big box retailers. For more suburban shopping, residents head to the nearby Northridge Mall.
Sites & Landmarks:
The Porter Valley Country Club houses a golf course, which winds its way among the homes in Porter Ranch. Golf lovers can wander into their backyard and right onto the links. There are also a number of parks throughout the neighborhood with plenty of hiking trails throughout the neighboring mountains – including Palisades Park, Moonshine Canyon Park, Viking Park, Aliso Canyon Park, Rinaldi Park, and Limekiln Canyon Park.
3. West Hills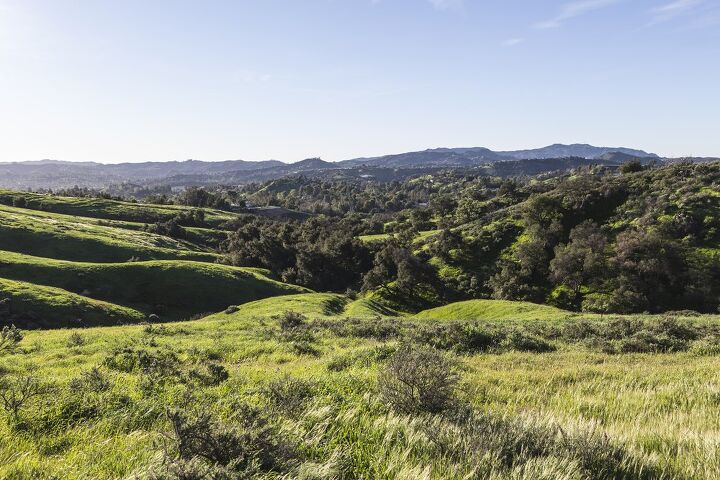 Population: 31,007
Livability: 75
Crime: B+
Median Rent: $1,629
Employment: B
Housing: F
West Hills is a residential and commercial neighborhood located in the western San Fernando Valley region of LA and about an hour from downtown. The neighborhood has the highest percentage of residents 35 and older in LA county. There are numerous historic landmarks and city parks found within the community, as well as a business district, commercial districts, and religious establishments.
Living in West Hills, you are close to all the necessary services and shopping amenities. Crime rates are low, schools are highly rated, and the median household income is 98% higher than the nationwide average.
Sites & Landmarks:
There are numerous landmarks and parks in West Hills, including Orcutt Ranch Estate and Shadow Ranch Park. Formerly called the Workman Ranch, Shadow Ranch Park is home to the historic Shadow Ranch residence that sits on 13 acres of land and the remaining undeveloped land is now an L.A. city park.
Some of the many open-space parks that are open for walking, biking, hiking, and equestrian riding are Bell Canyon Park, Upper Las Virgenes Canyon Open Space Preserve, and El Escorpión, in addition to a number of smaller neighborhood parks.
4. Westwood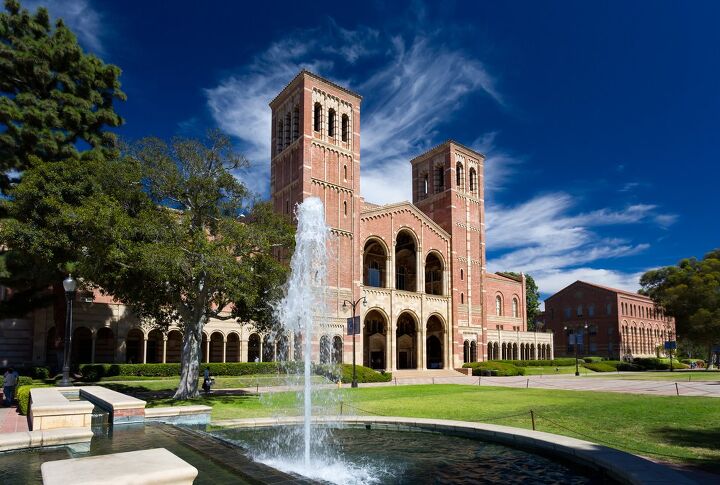 Population: 55,285
Livability: 74
Crime: A
Median Rent: $1,832
Employment: B-
Housing: D-
Westwood is primarily dominated by the UCLA campus, with the rest of the neighborhood being a combination of office buildings, single family homes, high-rise apartment buildings, and smaller apartments. Westwood Village is situated at the edge of the UCLA campus and is the neighborhood's hub for dining, shopping, movie theaters, and other entertainment. Fortunately, because of student budgets, most of the restaurants are rather affordable.
Sites & Landmarks:
Westwood is most known for being the home of UCLA, and there isn't much time in the history of the neighborhood where it wasn't tied to the university. UCLA was founded less than ten years after Westwood was developed from a 3,000-acre ranch into a hotspot for new residences. Nowadays, the entire area is dominated by student life and the 40,000+ students that attend UCLA.
However, the neighborhood is also home to Westwood Village Memorial Park, one of the most beautiful cemeteries in Los Angeles and the final resting place for the likes of Marilyn Monroe and Rodney Dangerfield.
5. Tarzana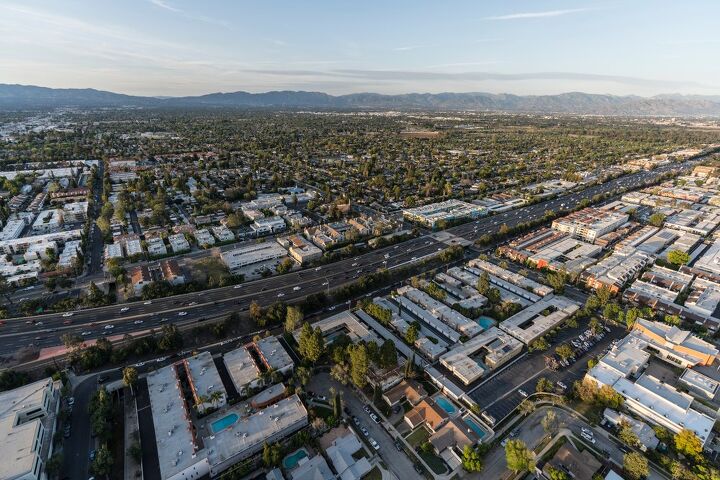 Population: 20,130
Livability: 74
Crime: C+
Median Rent: $1,631
Employment: B+
Housing: D-
Named after the book and television jungle hero Tarzan, Tarzana is a quiet, residential suburb located in the San Fernando Valley region of LA and just north of the Santa Monica Mountains. Here you'll find a combination of homesteads, ranging from homes in the Tarzana hills with sprawling views of the valley to more rural homes where horses are allowed.
Although crime is slightly higher than the nationwide average, Tarzana residents enjoy a high median household income and excellent amenities. While Tarzana isn't exactly a foodie paradise, there are some highly rated restaurants in the shopping plazas found in the community.
Sites & Landmarks:
For those that want to get outdoors, there are two neighboring parks and plenty of hiking in the hills. Caballero Canyon, situated on the north side of the Santa Monica Mountains, has multiple trails for hiking biking, and enjoying unobstructed views of the San Fernando Valley. There is also the local Tarzana Recreation Center for the kids to enjoy sports and participate in summer camps.
6. Beverly Glen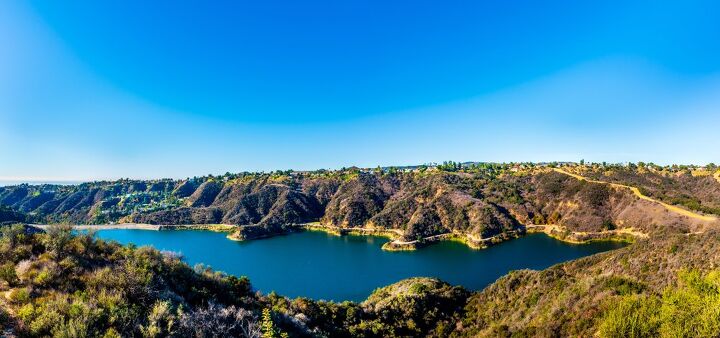 Population: 52,653
Livability: 73
Crime: C-
Median Rent: $1,634
Employment: B
Housing: D-
Located in the Santa Monica Mountains region of Los Angeles, Beverly Glen is home to nearly 53,000 residents. With a median household income of $116,423, those who reside in Beverly Glen make 110% more than the national average. The neighborhood features several planned developments, complete with tennis courts and community pools.
Offered referred to as simply "The Glen" by residents, this stunning canyon community is one of the oldest neighborhoods on the west side. It is mostly known for its peaceful atmosphere, and proximity to Beverly Hills, Westwood, and the UCLA campus. Homes in the area are exceptional in terms of design and architectural style. Overall, this elegant neighborhood is a great choice for those who desire access to the hip areas of the west side, without an unruly commute.
Sites & Landmarks:
Beverly Glen contains Briarwood Park, a pocket park that is unstaffed and open from sunrise to sunset. Other parks in the neighborhood include De Neve Square Park and Beverly Glen Park, the latter of which is only accessible by residents of the community. Beverly Glen hosts a street fair every June, an annual garden walk and brunch, and the weekly Beverly Glen farmers market.
7. Brentwood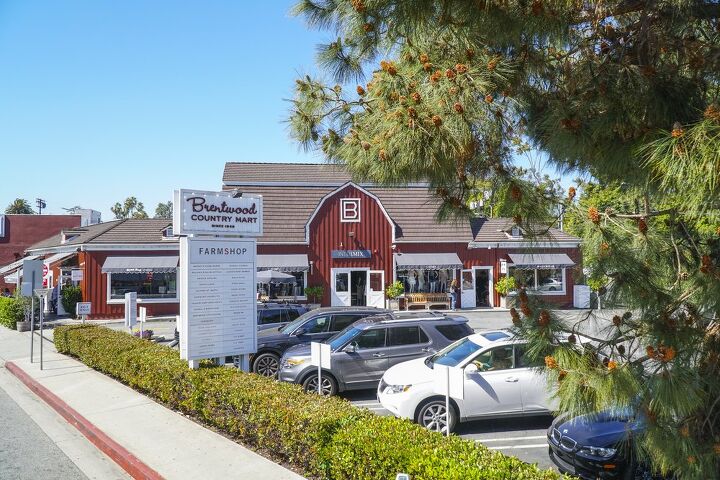 Population: 23,965
Livability: 73
Crime: A
Median Rent: $1,923
Employment: A
Housing: D-
The stunning community of Brentwood offers much of the glamour of its' surrounding sister communities, with an extra level of serenity and appeal. Brentwood features gorgeous homes nestled in the foothills of the Santa Monica mountains, as well as posh boutiques and diverse eateries. While it may not be Bel Air, Brentwood is still considered an upscale neighborhood.
Neighboring Westwood, Brentwood has a more mature vibe. It is mostly filled with families and individuals that have a fair share of disposable income. In the summer, the community hosts movies in the courtyard and much of this neighborhood is walkable.
Sites & Landmarks:
Despite being mostly residential, Brentwood does have numerous shops, restaurants, and offices along its main thoroughfare – San Vicente Boulevard. The famous Brentwood Country Mart is a popular location for designer boutiques, independent book shops, and excellent food.
Pizzana, which was deemed the best pizzeria in the world by Jonathan Gold, is found in Brentwood. The area also has a wide variety of high-end restaurants and lounges, including Katsuya, and S Bar. Brentwood is also known for being a cultural hub, home to the Getty Center and Skirball Cultural Center.
8. Studio City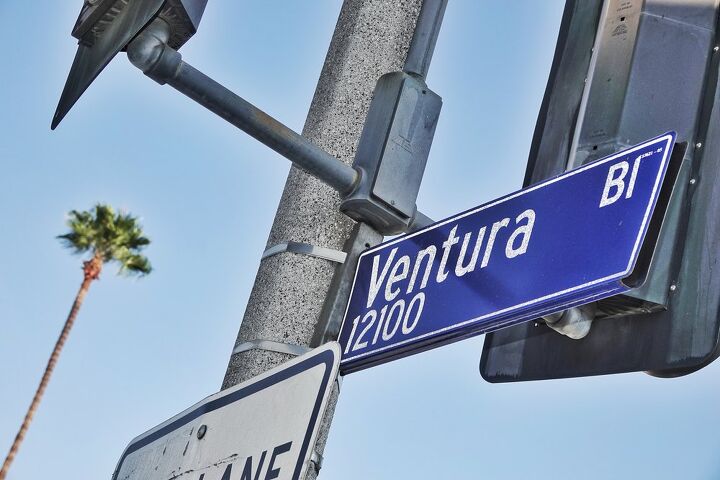 Population: 48,533
Livability: 73
Crime: C-
Median Rent: $1,619
Employment: B
Housing: D-
The name of Studio City does not lie, as the neighborhood does house a major television and movie studio where dozens of well-known shows are made. Because of CBS Studios and others located nearby, Studio is the home of numerous actors and it's highly likely that you'll spot a celebrity or two in one of the many excellent restaurants along Ventura Boulevard.
Located in the San Fernando Valley, this beautiful and quintessential LA neighborhood offers stunning tree-lined residential streets as well as hip eateries, nightlife spots, and trendy boutiques. Although crime is higher than the national average, Studio City residents enjoy top-rated schools, a high median household income, and excellent amenities.
Sites & Landmarks:
The famous Studio City Farmers Market takes place every Sunday and is a wonderful place to stock up on fresh produce, while also entertaining your children with a petting zoo and face painting. Ventura Boulevard offers countless dining opportunities to choose from, from stylish gastropubs and small-plate spots to classic sushi houses. Locals enjoy Wilacre Park for woodsy hiking trails and unobstructed views of the valley.
9. Los Feliz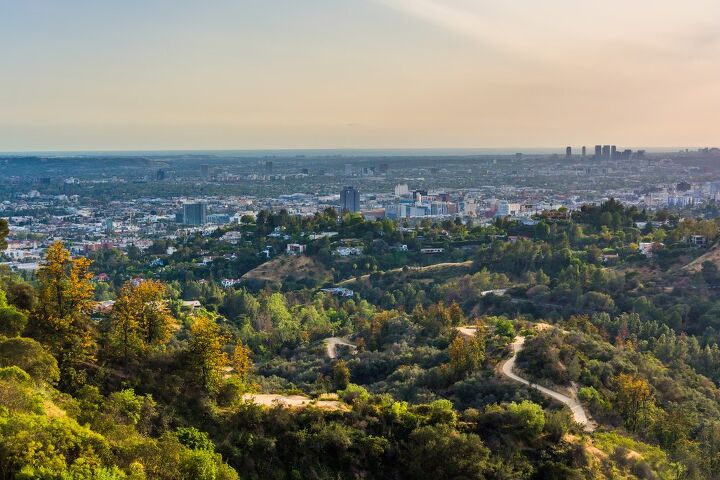 Population: 32,513
Livability: 71
Crime: C
Median Rent: $1,407
Employment: C
Housing: D-
This relaxed hillside neighborhood is located in the greater Hollywood area of LA. Los Feliz draws both established and up-and-coming creative individuals to the area, because of its mixture of old-school establishments and trendy shops and cafes. This area has been popular with entertainment executives and movie stars since the early 1900s. It a nice trip back in time, full of stunning modernist, art deco, and mid-century modern homes.
Los Feliz has a small-town feel, with two main streets that provide most of the dining and shopping amenities. The neighborhood is the perfect blend of outdoorsy living and modern charm, being located near the southern slopes of Griffith Park. Homes and apartments tend to be big and expensive. Though, renters can still find semi-affordable options throughout the neighborhood.
Sites & Landmarks:
Although there are tons of bars and restaurants that cater to nightlife in Los Feliz, the Dresden Room, established in 1954, is a popular lounge for live jazz performances. Being bordered on the north by Griffith Park, Los Feliz residents can enjoy the park's numerous hiking and equestrian trails, as well as picnic areas, golf courses, tennis courts, and baseball fields.
10. Encino
Population: 56,158
Livability: 71
Crime: C+
Median Rent: $1,475
Employment: B-
Housing: D-
Ranked the number ten best neighborhood in Los Angeles, Encino offers excellent schools, a median household income that is 78% higher than the national average, and tons of amenities. Encino is located in the San Fernando Valley region of Los Angeles. This upscale neighborhood features quiet, tree-lined streets, with numerous apartment complexes and large single-family houses.
The area has the largest number of Russian and Iranian ancestry in the entire country, and is also home to a considerably amount of celebrities. Encino has a lively dining and shopping scene, with hundreds of stores and restaurants. It also has convenient access to the 101 and the 405, so commuting to the Westside or heading north to Santa Barbara for the weekend should be a breeze.
Sites & Landmarks:
Head to the Sepulveda Dam Recreation Area for a round of golf, cricket, or ride on one of the many bike paths. The recreation area also has a number of athletic fields and play areas for children. Los Encinos State Historic Park is located in Encino, which preserves buildings of Rancho Los Encinos and includes a natural spring, pond, blacksmith shop, the Garnier Building, and the original nine room de la Ossa Adobe.
11. Woodland Hills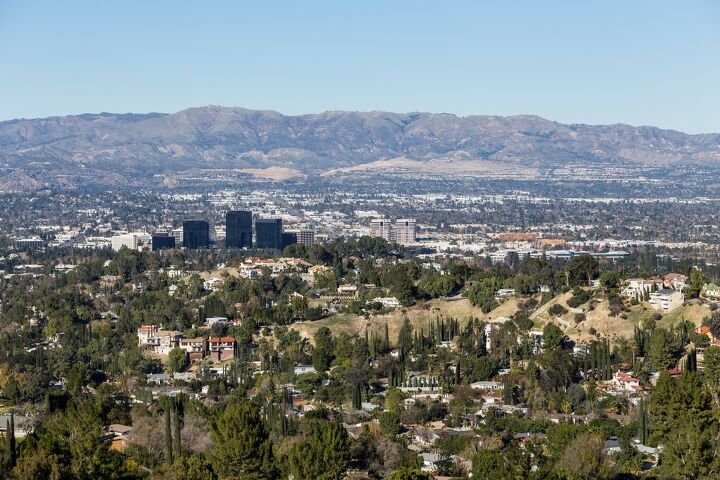 Population: 45,798
Livability: 70
Crime: C
Median Rent: $1,977
Employment: B
Housing: D-
Another community located in the San Fernando Valley, Woodland Hills is an affluent suburb that is bordered by Tarzana, Topanga, Calabasas, and is only a short drive over to Malibu. The area is lush, green, and is a wonderful place for biking, hiking, or enjoying nature. This community's business area is centered around the Warner Center, a massive development of office and industrial buildings, condos, and malls.
Around the Warner Center you'll find low-rise apartments and a number of single-family houses. Because of its proximity to the Santa Monica mountains, there is no shortage of hiking options in Woodland Hills. Schools in Woodland Hills may not have the highest ratings, but residents enjoy median household income that is 76% higher than the national average and a crime rate that is on par with the rest of the state.
Sites & Landmarks:
The hiking in this area is exceptional. Head over to the Upper Las Virgenes Open Space Preserve, which covers nearly 3,000 acres and features several hiking trails that span rolling hills and offer unobstructed views. The White Harte Pub, located on Ventura Boulevard in Woodland Hills, is an authentic British gastropub. Its menu offers a mix of British and American fare and is, in general, a great place to hang out.
The Dirty Bull Tavern is another popular spot on Ventura, featuring a full bar, over 40 beers on tap, and plenty of screens to watch your favorite sporting event.
12. Toluca Lake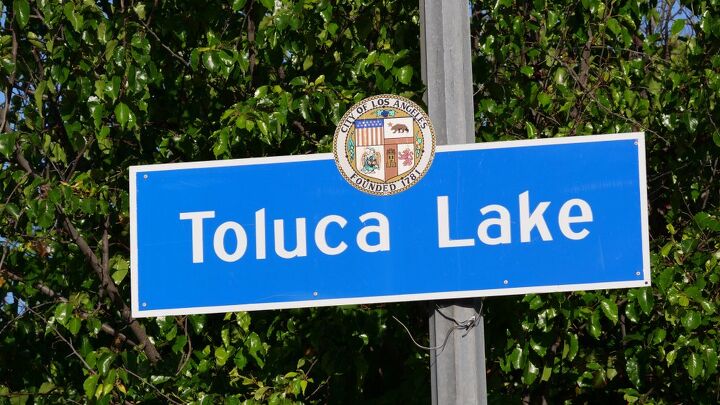 Population: 7,782
Livability: 70
Crime: B-
Median Rent: $1,238
Employment: C+
Housing: D-
Located in the San Fernando Valley and about 12 miles northwest of downtown Los Angeles, Toluca Lake is a small, peaceful neighborhood. This community has a tightknit feel and is home to families, retirees, and celebrities given its proximity to the numerous movie and television studios in the area. Crime is low, schools are highly-rated, and the median household income is 60% higher than the nationwide average.
While it may only encompass 1.2 square miles, Toluca Lake has much to offer residents and visitors.
Sites & Landmarks:
Riverside Drive is where you'll find most of Toluca Lake's offerings. The short stretch has a handful of unique boutiques and not a single chain retailer in sight, except for Trader Joe's. Although technically located in Burbank, Bob's Big Boy is a must visit. This iconic diner and coffee shop is open every day and frequently hosts car shows in the evening.
Ride your bike over to Priscilla's and enjoy a cup of coffee from the cozy neighborhood coffee shop. Its local charm keeps Priscilla's constantly busy. In the evening, grab a whiskey flight from Forman's Tavern or if pubs are more your style, head over to Catcher in the Rye.
13. Valley Village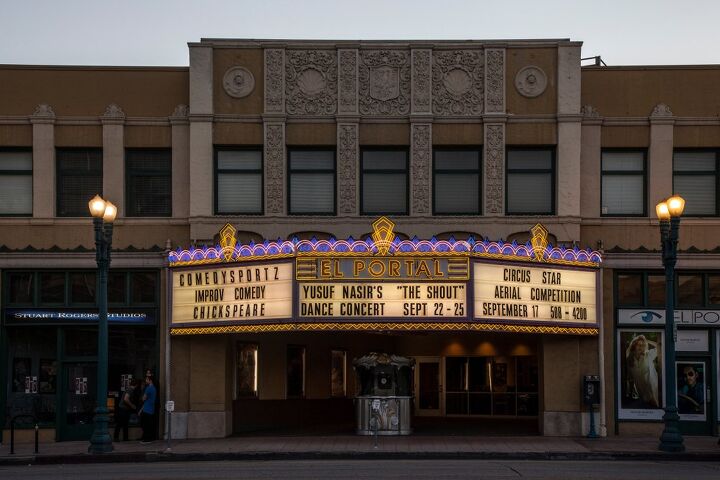 Population: 48,263
Livability: 70
Crime: D
Median Rent: $1,301
Employment: D
Housing: D-
Located in the San Fernando Valley as well, Valley Village is a community of roughly 48,000 residents. The neighborhood is considered the thirteenth best neighborhood in Los Angeles, with tons of amenities, top-rated schools, and a median household income that is 20% higher than the nationwide average and 4% higher than the state average.
This charming area is a wonderful place to raise a family, with some of the top private and charter schools in the country. It is a strong community that hosts annual events throughout the year. With the home's early ranch-style architecture, Valley Village has a pleasant, laid-back atmosphere. It is also fairly walkable, with a score of 75 out of 100.
Sites & Landmarks:
Valley Village Park, located in the neighborhood, features a play area for kids, picnic tables, and numerous walking paths.
14. Pacific Palisades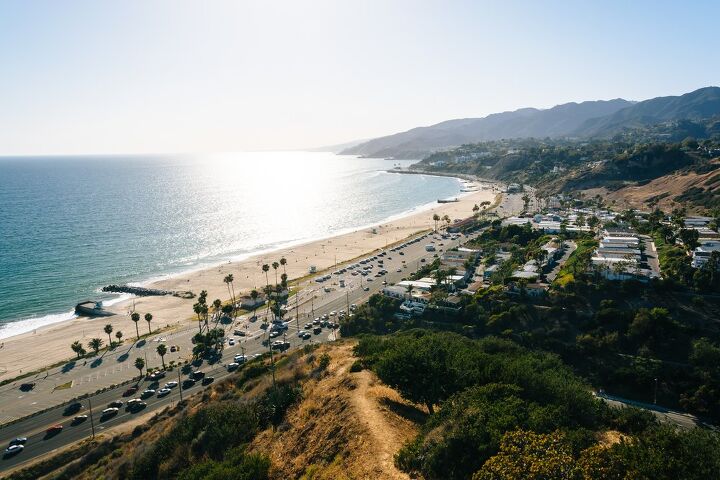 Population: 22,500
Livability: 69
Crime: A-
Median Rent: $2,136
Employment: A+
Housing: D-
Despite having a small commercial center with high-ending shopping, dining, offices, and banks, Pacific Palisades is a largely residential community. This affluent neighborhood runs from the Pacific Ocean into the Santa Monica mountains to the north. It is considered one of the wealthiest neighborhoods in Los Angeles, with a median household income that is 178% higher than the state average. Crime is also low in Pacific Palisades and the area is home to exceptional schools.
The neighborhood's affluence is reflected in the meticulously manicured properties with massive single-family homes. Though, there are also a selection of condos and townhomes, albeit pricey. Many of the homes in Pacific Palisades have views of the beach and ocean. Due to its secluded location compared to other wealthy areas of the city, Pacific Palisades has historically been a favorite place to call home for Hollywood celebrities.
Sites & Landmarks:
Unlike neighboring Santa Monica and Malibu, there are no hotels in Pacific Palisades and the neighborhood is mostly residential. Though, the area does attract visitors to the local beaches, the popular seafood restaurant Gladstones Malibu, and the Self-Realization Fellowship Lake Shrine. Nicknamed "Pali" or "the Palisades" by locals, the three-mile length of the Palisades coast extends from Sorrento Beach in Santa Monica north to Sunset Point Beach.
Do You Need to Hire Movers?
Get free, zero-commitment quotes from pro contractors near you.
15. Century City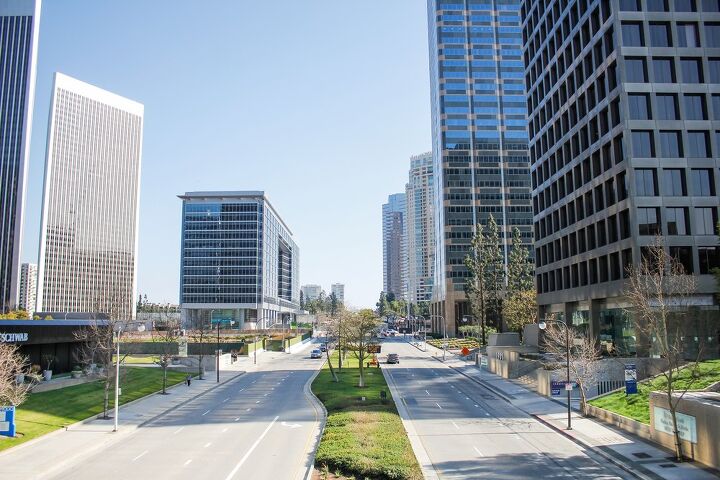 Population: 5,574
Livability: 68
Crime: D+
Median Rent: $2,129
Employment: A+
Housing: F
Last but certainly not least, Century City is a neighborhood and business district in Los Angeles that spans 176 acres. It is one of the main employment centers in the city and its skyscrapers make up a characteristic skyline on the Westside. What used to be home to 20th Century Fox studios is now the Avenue of the Stars. This thoroughfare is lined with skyscrapers and high-rise hotels, followed by quiet, tree-lined streets with modest single-family homes.
Sites & Landmarks:
The culture in Century City is dominated by the Westfield Century City shopping center. This upscale mall has almost 50 ships and restaurants, in addition to a grocery store.

Jessica Stone
Jessica considers herself a home improvement and design enthusiast. She grew up surrounded by constant home improvement projects and owes most of what she knows to helping her dad renovate her childhood home. Being a Los Angeles resident, Jessica spends a lot of her time looking for her next DIY project and sharing her love for home design.
More by Jessica Stone
Published October 28th, 2021 4:57 PM