122 Views
The 5 Safest Neighborhoods In Honolulu: 2022's Ultimate List
November 24th, 2021 11:25 AM
Share
We're committed to finding, researching, and recommending the best products. We earn commissions from purchases you make using links in our articles. Learn more here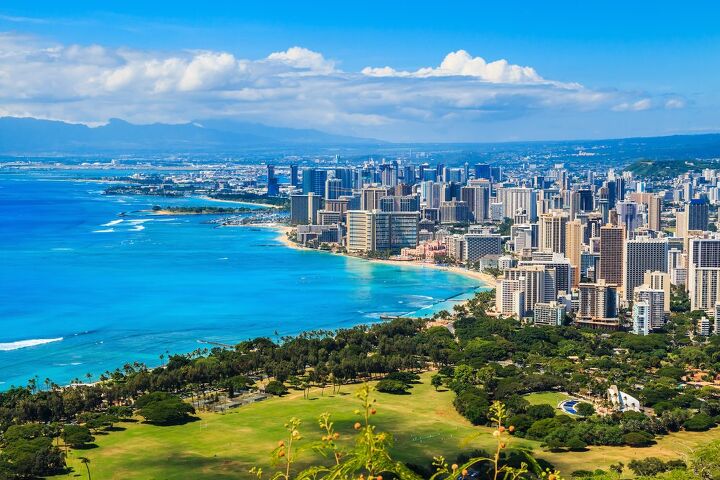 Honolulu is a beautiful, bustling city with a stunning coastline. It's the capital of Hawaii located on the south shore of Oahu. Hawaii's a nice, warm, and safe place to live. In addition, it has the second-lowest violent crime rate in the Pacific region at 2.9 incidents per 1,000 people.
Honolulu county is home to a growing population of 341,302 residents. People are drawn there because of its natural beauty and unique way of life. If you enjoy outdoor recreational activities, authentic cuisine, and rich culture, Honolulu is the place for you.
The safest neighborhoods in Honolulu are Aina Haina, Hawaii Kai, Ala Moana, Kahala, and Moana. These areas have the lowest violent crime rates in Honolulu County. Expect more security with a higher police presence in these neighborhoods. If you're planning a vacation or a move to Honolulu, areas to avoid are Airport, Wahiawa, and Kalili-Palama.
It's important to find a safe neighborhood in Honolulu, whether it's for your next vacation or if you're considering moving here. You'll want to relax, enjoy the beauty of the city and rest assured that you made the best decision. Each neighborhood has a varied level of crime, so keep reading to know which areas to avoid.
Do You Need to Hire Movers?
Get free, zero-commitment quotes from pro contractors near you.
Our Rankings of the Safest Neighborhoods in Honolulu
Let's review our list of the safest neighborhoods in Honolulu and explaining why each one made the list. Each area is geared toward a different crowd, so choose the desired location based on your specific needs. Use this list as a resource in planning your next adventure to Honolulu, Hawaii.
1. Kahala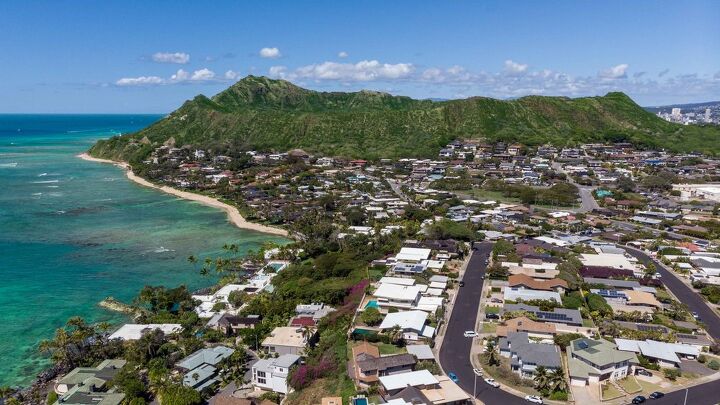 Population: 49,834
Violent Crime Per 100K: 108
Property Crime Per 100K: 1,201
Reported Crimes: 124
Kahala is arguably the safest and most elite neighborhood in Honolulu. Some even call it the Beverly Hills of Oahu. It's where the richest people on the island live. Naturally, it's more secure and safe.
If you can afford it, this is the neighborhood to be in. Mansions, luxurious ocean-front homes, and extensive estates only start around $2 million in this neighborhood. Top-rated schools, very low crime rates, and picturesque, white-sand beaches are what you will find in Kahala.
In other words, a little slice of heaven. Presidents, celebrities, and even business moguls flock here. This is because it's a great vacation area with its luxurious, safe, and beautiful spots.
2. Aina Haina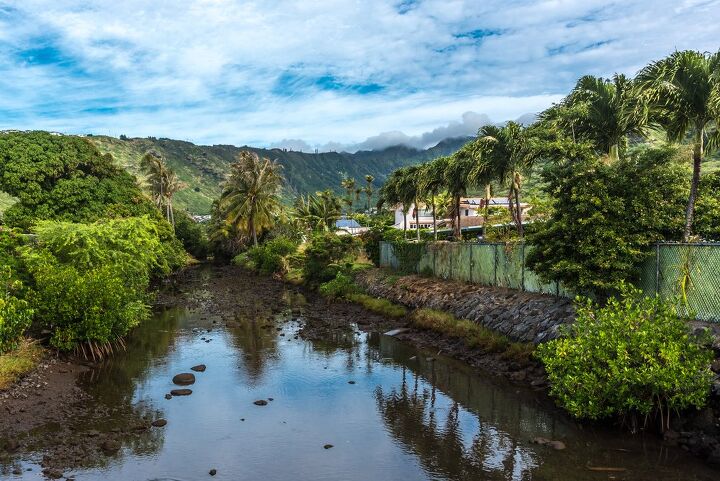 Population: 18,599
Violent Crime Per 100K: 108
Property Crime Per 100K: 1,201
Reported Crimes: 332
Near the Diamond Head area is the Aina Haina neighborhood. It's a small, safe, and affluent residential area with a tight-knit community feel. Some of the best public schools on the island are in this district, like the Aina Haina Elementary School. This location attracts many couples with young children since it's so family-oriented.
This neighborhood is not a very touristy area because there aren't many rental properties. It's mainly single-family homes and the median property values start around $1 million. Aina Haina is a great place to enjoy the Honolulu way of life at peace, especially since there is little to no crime.
3. Hawaii Kai
Population: 28,417
Violent Crime Per 100K: 154
Property Crime Per 100K: 1,713
Reported Crimes: 676
Hawaii Kai is another safe residential neighborhood for families and tourists. Here, you have some of Oahu's best beaches within a stone's throw. The popular Sandy Beach and Hanauma Bay are located only a few minutes away from this neighborhood.
This is a residential area with townhomes, single-family homes, and condos located along the marina. Pretty much the one and only downside to living in Hawaii Kai is the traffic. It can take up to 45 minutes during peak hours to get downtown. Normally without traffic, it takes just 20 minutes.
4. Ala Moana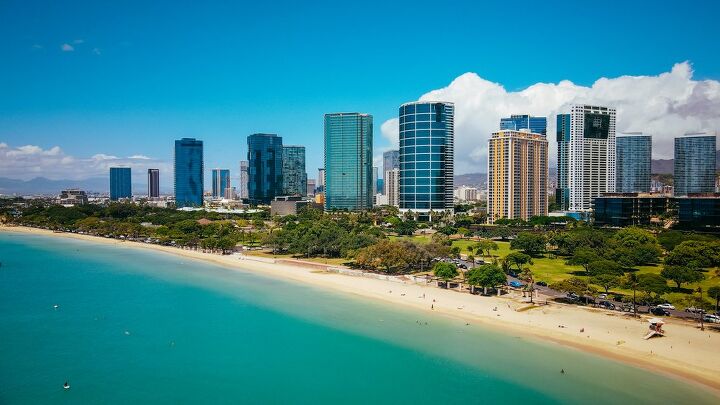 Population: 20,035
Violent Crime Per 100K: 124
Property Crime Per 100K: 1,227
Reported Crimes: 729
The bustling neighborhood of Ala Moana is situated between Waikiki and downtown Honolulu. It's considered a fast-paced area of Honolulu. This area is more of a destination for tourists, surfers, and young professionals.
The real estate in Ala Moana is all sleek, high-rise towers and luxury, urban developments. What's so appealing is the fact that you have cosmopolitan amenities and natural beauty. All of this is within a few square miles.
Situated in the heart of this neighborhood is The Ala Moana Center. It's the largest open-air shopping center in the world. The wind blows right through the center while you shop department stores and boutiques. The number of assaults surrounding the Ala Moana Center has increased in the last six months. For that reason, one must take extra precautions when traveling here.
5. Manoa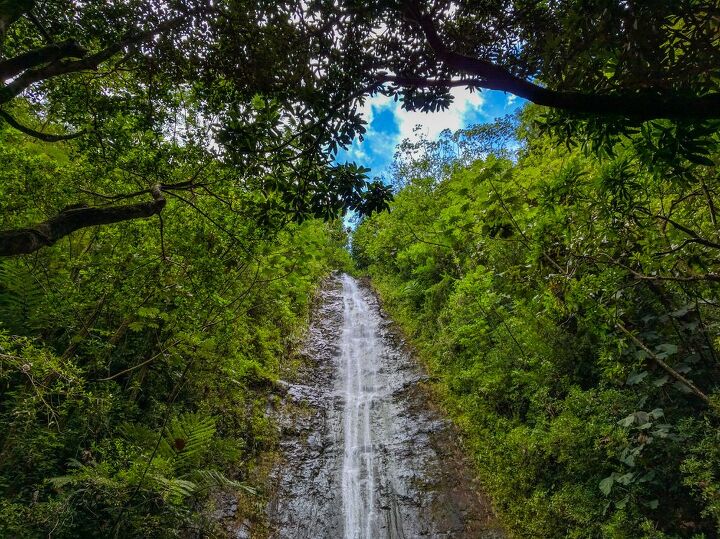 Population: 46,690
Violent Crime Per 100K: 221
Property Crime Per 100K: 2,452
Reported Crimes: 268
The Manoa neighborhood is nestled in the lush Manoa Valley. Manoa is primarily residential with the exception of the University of Hawaii campus. The University of Hawaii has been ranked 74th as one of the nation's safest colleges. Manoa is a great location for families with older children and students.
With the relaxed and laid-back lifestyle that Manoa provides, you will also find many retirees here. It has low crime rates, especially in residential areas. This is the perfect place to plant your roots if you love outdoor recreation at your fingertips. There are serene hiking paths throughout the neighborhood to Manoa Falls, a 150-foot waterfall.
Overall Crime in Hawaii and Honolulu
Interestingly enough, Hawaii has an overall low violent crime rate of 2.9 incidents per 1,000 people. This number is below the national average of 3.7. Honolulu is generally considered a good and safe place to live.
Even though the property crime rate in Hawaii has dropped, it's still higher both the national and regional rates. Between 2020 and 2021, the property crime rate fell 1% from 28.7 incidents per 1,000 to 28.4. Car theft, burglary and pick-pocketing are the causes of the non-violent crime rate rising.
Staying Safe in Honolulu
The majority of crimes committed in Honolulu are non-violent. Hawaii has one of the lowest gun death rates in the county at 4.4 deaths per 100,000 people. The gun ownership rate is 14.9% and it's one of five states with the lowest gun ownership in the US.
The most common non-violent crime reports in Honolulu are cars burglary and theft. Take precautions as you would in any other major city where there is tourism. Don't leave valuables in your car, be aware of your surroundings, and stick to well-lit and populated areas at night.
Areas to Avoid in Honolulu
In order to stay as safe as possible, there are areas in Honolulu to avoid. Traveling around Downtown or Chinatown at night can be dangerous. Large crowds gather, get rowdy and you don't want to put yourself at risk.
Another neighborhood that has considerably high drug use and is best to avoid is Ewa Beach. It might be tempting to check it out since it's so beautiful, but don't give in. There's a high incidence of car break-ins, mobbings, and even kidnappings in this area.
---
Related Questions
What are bad areas in Honolulu?
Airport, Honolulu, Hawaii is ranked as the worst city in Hawaii to live in. Additionally, Kalihi-Palama is also having a problem with the increasing crime rate. It's 84% higher than the national average.
Is Honolulu safe at night?
Honolulu is safe at night, but you should try to stay in populated, well-lit areas. Avoid large, loud crowds and try to limit nighttime travel, if possible. The Chinatown and Downtown areas should be avoided at night, particularly if you are alone. There are lots of homeless people and they can get aggressive towards tourists who refuse to hand over money.
How much does it cost to build a house in Hawaii?
The high costs associated with building a house in Hawaii have a lot to do with scarcity. This is because you're building on an island. It costs an average of $580 per square foot for construction in Hawaii, which is steep.
Do You Need to Hire Movers?
Get free, zero-commitment quotes from pro contractors near you.
Summing It Up
In conclusion, Honolulu, Hawaii is a beautiful, safe place to visit or live. Before you go to Honolulu, you should consider all of the pros and cons of living in Hawaii completely. As in any city, there are better and worse areas in terms of safety.
It's important to know the facts before you go. Hopefully, our list was helpful to better differentiate between the areas on the Island. Learn about each neighborhood before making the important decision on where to stay in Honolulu.

Upgraded Home Team
We are a team of passionate homeowners, home improvement pros, and DIY enthusiasts who enjoy sharing home improvement, housekeeping, decorating, and more with other homeowners! Whether you're looking for a step-by-step guide on fixing an appliance or the cost of installing a fence, we've here to help.
More by Upgraded Home Team
Published September 23rd, 2021 4:39 AM