325 Views
What Are The 6 Safest Neighborhoods in Bridgeport, CT?
December 2nd, 2021 12:59 PM
Share
We're committed to finding, researching, and recommending the best products. We earn commissions from purchases you make using links in our articles. Learn more here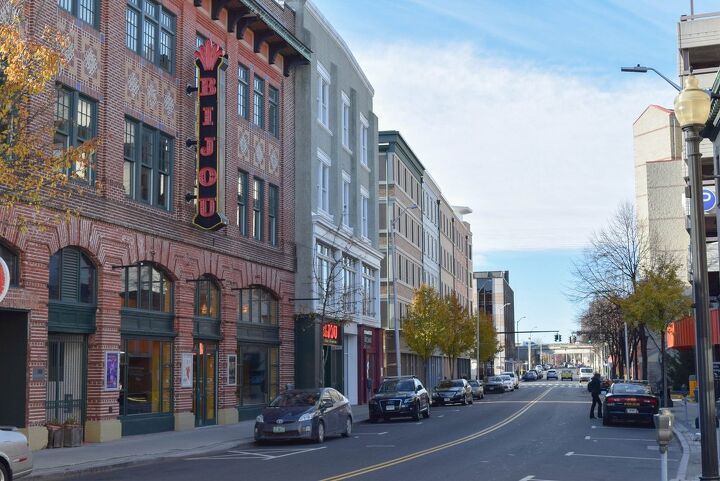 Bridgeport is the largest city in the state of Connecticut with a population of over 140,000 people. It is a historic seaport and used to be a major industrial hub in the early 1900s. Bridgeport is aptly nicknamed the "Park City" with its 1,300 acres of public spaces like Seaside Park which boasts beautiful views along three miles of coastline.
The safest neighborhoods in Bridgeport, CT are North End, South End, and Brooklawn/St. Vincent. Compared to the rest of Bridgeport, these neighborhoods have lower crime rates and provide easy access to open spaces and waterfront areas. Residents in these areas include families with children who appreciate the safe environment, accessible amenities, clean surroundings, and pet-friendliness of these neighborhoods in Bridgeport.
Homes for sale in Bridgeport vary widely, ranging from Victorian homes to modern condominiums. Because of its seaside location and historical sites, Bridgeport also offers lots of recreational activities for residents and hosts a variety of neighborhoods with their own distinct character.
Do You Need to Hire Movers?
Get free, zero-commitment quotes from pro contractors near you.
6 Safest Neighborhoods in Bridgeport, Connecticut
The total annual crime in Bridgeport is 3,308 with 843 violent crimes and 2,465 property crimes per 100,000, according to data compiled by Neighborhood Scout. In general, the safer neighborhoods in Bridgeport are located outside the city center. Here is a list of the six safest neighborhoods with lower crime rates compared to the rest of the city.
1. North End
Population: 22,356
Median Income: $66,600
Unemployment Rate: 7%
North End is situated at the northernmost part of Bridgeport between the neighboring towns of Trumbull and Fairfield. It covers a large residential area, Lake Forest, and three large parks namely Veterans Memorial Park, Puglio Park and Elton Rogers Park.
Residents are happy about the friendly atmosphere, safe environment for kids, and the cleanliness of the neighborhood. so this is a good place for families. The median income in North End is around $66,000, which is the second-highest in Bridgeport. One-third of jobs in the neighborhood are in education and healthcare due to its proximity to St. Vincent's Medical Center, one of the top hospitals in Connecticut.
The cost of renting a house in the neighborhood is $1,350-$3,000 per month. There are also properties like a 3-bedroom, 1-bathroom lakeside house in the Lake Forest community for sale at $279,000.
Residents of North End appreciate the neighborhood's calm atmosphere, friendly neighbors who look after each other, and easy access to public transportation. One resident is particularly happy about the neighborhood's pleasant surroundings, beautiful and lush vegetation, and park-like roadsides."
2. South End
Population: 5,053
Median Income: $21,500
Unemployment Rate: 11.1%
Located on a peninsula in the Long Island Sound, South End is home to the University of Bridgeport, Seaside Park, and two historic districts with beautiful 19th century architecture that gives the neighborhood an attractive historical character.
People living in the area have access to Seaside Beach, biking trails, and wide green spaces, which makes it a perfect place for pet owners. If you're a student looking for a place to stay, South End is also a good location since the University of Bridgeport is within walking distance of the residential area.
Living in South End is very convenient since it's close to shopping centers and grocery stores. The area also has pretty good public transportation which makes it easy for people who don't own a car or commute to school or work.
Although the median income of $21,500 is 47% lower than the city average, South End is still one of the safest places to live in Bridgeport. The neighborhood is renter-friendly, with rent prices starting at $1,150. For those looking to buy a property, a 4-bedroom, 2-bathroom house in this area can cost $295,000.
3. Brooklawn/St. Vincent
Population: 24,829
Median Income: $50,300
Unemployment Rate: 9.2%
Brooklawn/St. Vincent is the western side of Bridgeport that borders the town of Fairfield. The name refers to St. Vincent's Medical Center in the neighborhood, which, like North End, draws employment to the area.
Located eight minutes from downtown Bridgeport, the neighborhood blends historic heritage with contemporary living. At the southwest edge, business giants constructed their mansions, including Italianates and Colonials that are now owned by the Stratfield Historical District.
According to residents, Brooklawn/St. Vincent is a quiet, friendly, and community-oriented neighborhood filled with stately homes and with access to grocery stores and a variety of restaurants. Dog owners also say that this is a good place to walk their dogs and to interact with other pet owners.
The median income in this neighborhood is $50,300, which is 16% higher than the average income in Bridgeport. Despite this, typical house prices in Brooklawn/St. Vincent are only 3% higher overall. Over half of total housing is occupied by renters.
4. Reservoir/Whiskey Hill
Population: 9,496
Median Income: $51.1k
Unemployment Rate: 10.9%
Reservoir/Whiskey Hill is bounded by North End on the west side and North Bridgeport on the east side. All three of them being on this list shows the relative safety of the northern part of Bridgeport. Similar to its neighbors, parks and open spaces make up a significant part of Reservoir's land area, including Park Cemetery and Svhira Park.
The east and west sides of the neighborhood are divided by Reservoir Avenue, which has a couple of small businesses and some rental housing. The east side is more densely populated than the west, with fewer vacant lots and fewer homes in general.
Reservoir residents are grateful for the accessibility of major roads and availability of public transportation. You might also find yourself socializing more often if you move to this community. Owing to an ethnically diverse population, residents and local businesses hold events like barbecues and block parties in the neighborhood.
The median income in Reservoir is 23% higher than most of Bridgeport. 65% of all houses are occupied by their owners and most are single-family types, with average home value being $295,082.
5. North Bridgeport
Population: 12,469
Median Income: $56,268
Unemployment Rate: no available data
North Bridgeport borders the town of Trumbull on the north and Stratford on the east. It is characterized by the 125-acre Beardsley Park which was designed by Frederick Law Olmsted, the architect behind New York's Central Park and Bridgeport's own Seaside Park.
The neighborhood offers wide green spaces, sports facilities, and family-friendly attractions perfect if you want to bring your kids along for fun indoor and outdoor activities. Aside from Connecticut's Beardsley Zoo in Beardsley Park, the adjacent Glenwood Park also has tennis courts and a city-owned ice skating rink that offers hockey and figure skating lessons.
There are also several schools in the neighborhood, including Thomas Hooker School, Six to Six Magnet School, Hardings High School, High Horizons Magnet School, Bullard-Havens Technical High School, and Edison Elementary School.
The median home value of $299,900 is 5% higher than the average in Bridgeport. Half of North Bridgeport residents are renters and the other half are house owners.
6. Black Rock
Population: 9,289
Median Income: $72,600
Unemployment Rate: 6.7%
Black Rock is a historical neighborhood along the southwestern coast of Bridgeport. It is described by residents as a diverse, community-minded neighborhood with a thriving creative atmosphere.
In addition to featuring a cultural dimension, Black Rock also offers a large variety of restaurants and cafes. Much of this neighborhood's growing popularity is due to the surge in small businesses. The area hosts a number of small galleries and shops that draw a diverse mix of clientele from all over the city.
The Fairfield Metro train station is within walking distance of Black Rock and there are plenty of restaurants and parks in the neighborhood itself. Captain's Cove Seaport is a top tourist attraction that hosts maritime activities during the summertime. You can also take in beautiful views of Long Island Sound and Black Rock Harbor at Saint Mary's by the Sea.
Black Rock has the highest median income in Bridgeport at $72,600 which is 75% higher than average. It is also one of the most expensive areas to buy a house in with the average home price being $344,337.
Do You Need to Hire Movers?
Get free, zero-commitment quotes from pro contractors near you.
Summing It Up
Bridgeport, CT is a good option for those looking to escape the hustle and bustle of the big city while still being a train ride away from New York. In particular, its neighborhoods outside the city center are great places to consider if you're looking for a safe, quiet place to live in. Bridgeport has something to offer whether you're searching for a spacious waterfront house for your family or a small apartment rental with easy access to wide green spaces.
Unfortunately, there are some parts of this suburb that should be avoided because they're considered high-crime areas. If you decide to move to Bridgeport, make sure you're aware of this and stay close to the safer parts of the city.

Paige Hanawalt
Paige is an elementary school librarian with a passion for writing. Her hobbies include reading an exorbitant amount of fantasy, slowly teaching herself to draw, and home decor. While she isn't the most talented artist or interior designer, what she lacks in skill she more than makes up for in enthusiasm. When she's not curled up with a book, you can certainly find her curled over the keyboard.
More by Paige Hanawalt
Published November 10th, 2021 4:52 PM