413 Views
What Are The Top 8 Japanese Flatware Brands?
December 1st, 2021 1:11 AM
Share
We're committed to finding, researching, and recommending the best products. We earn commissions from purchases you make using links in our articles. Learn more here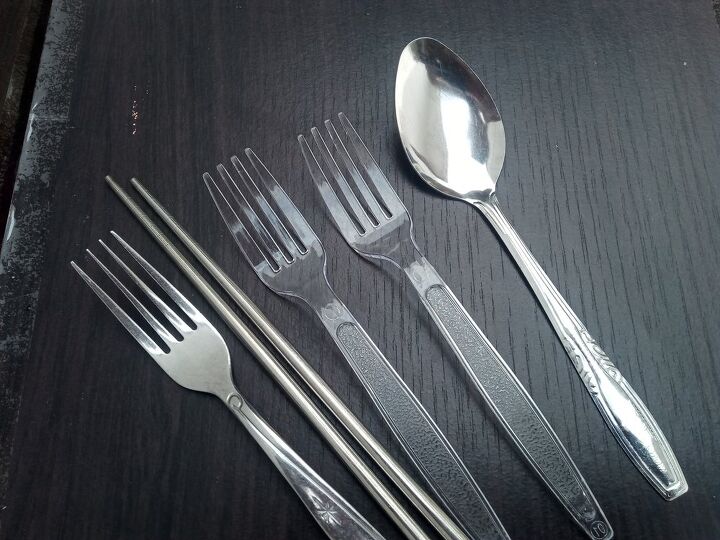 Among the many useful and innovative products the Japanese have offered the world, few think of flatware as one of them. The truth is, however, there are more than a few excellent Japanese flatware brands. So let us enlighten you and perhaps even help you to find a good flatware set too.
In no particular order, we have listed the top eight leading Japanese flatware brands. Those eight brands include Yamazaki Kinzoku Kogyo Co., Ltd., Korin, Hayakawa Silver, Sato Shoji Corporation, Osaka-Naniwa, Yuichi Takemata, Kotu, and Dress. Each of these Japanese flatware brands has also left its own unique mark, and reason for being a top flatware brand.
There are many different types of flatware and many differences in flatware brands. That also includes those who are looking for Japanese flatware, which is often admired and revered for its quality, design, and artistic features. So if you are in the market for Japanese flatware, then you will want to know who some of the leading Japanese flatware brands are.
Here is a look at some of those leading brands and some factors that help to make them a leading Japanese flatware brand.
Do You Need an Interior Decorator?
Get free, zero-commitment quotes from pro contractors near you.
1. Yamazaki Kinzoku Kogyo Co., Ltd.
The Yamazaki Kinzoku Kogyo Co., Ltd. is one of the leading Japanese flatware brands due in large part to its history of innovation and excellence in design. That innovation and design also date back to the early 1900s, so it is safe to say Yamazaki knows a thing or two about flatware.
Although its roots in flatware go much farther back, since its official founding as Yamazaki Kinzoku Kogyo Co., Ltd, this leading Japanese flatware brand has gone on to receive numerous awards. In 1991 the company was even invited to provide the flatware for the 90th anniversary Nobel Prize banquet.
Practical, unique, and continually innovating are the traits that define Yamazaki flatware and the direction of the company. Using only the highest quality materials and highest grades of stainless steel, this leading Japanese flatware brand continues to lead, innovate, and succeed.
2. Korin
At Korin Inc., customers are introduced to some of the most exquisitely designed flatware in the world. In addition to the culinary traditions of excellence that can be found in their Japanese flatware, are also a range of Japanese knives and other kitchen tools. Since 1982, Korin has been delighting Lower Manhattan homes with exceptional Japanese flatware.
As a member of the esteemed New York culinary community. Korin has been invited to some of the most prestigious events and celebrations in the city. And, it is that type of acclaim and recognition that also helps to make Korin a name synonymous with the leading Japanese flatware brands.
The Korin Inc. collection is one that is also symbolic of the artistry commonly found in many of the leading Japanese flatware brands. With excellent craftsmanship combined with this artistry, homes everywhere can enjoy the quality and beauty of the top Japanese flatware brands at Korin Inc.
3. Hayakawa Silver
The quality and style of Hayakawa Silver flatware are unmistakable, and that is also what makes it a leading Japanese flatware brand. Historically this prestigious brand has been tied to the most affluent and upscale establishments. Established in 1948, Hayakawa Silver has also expanded their flatware offerings. This has enabled this leading Japanese flatware brand to find a place at the table in many homes.
In addition to producing some of the most elaborate and magnificent tableware, Hayakawa Silver also uses a special protective coating process. This process, which is an application of a tarnish-resistant coat, is also unique to Hayakawa. In fact, they are the only Japanese business to use this specialized process along with its nickel-plated coating.
That process has not only helped to separate and distinguish Hayakawa Silver, but it has enabled them to make their flatware more accessible to the general public. Today, from the most prestigious establishment, to your dining room table, Hayakawa Silver flatware may be found.
4. Sato Shoji Corporation
The Sato Shoji Corporation is another one of the leading Japanese flatware brands that have a long history. And like a few of those brands too, those early beginnings weren't necessarily related to flatware. The Sato Shoji Corporation can trace its roots back to 1930, but it really wasn't until 1955 when the Sato Shoji Corporation met the flatware world.
Those opportunities for the Sato Shoji Corporation began in the air, as the company found its start in flatware through servicing airlines with tableware. Since then, this leading Japanese flatware brand has received numerous awards in areas like product design. Defined today a mid-century modern style, the Sato Shoji Corporation finds itself with its feet firmly on the ground.
One of the most recognizable features of the Sato Shoji Corporation flatware is the bamboo handles that come with many of its most popular flatware sets. Great designs, unique looks, and stainless steel construction are a few of the reasons why the Sato Shoji Corporation finds itself among the leading Japanese flatware brands.
5. Osaka-Naniwa (Pewter Works)
Osaka-Naniwa was born in the hub of Japan's steel manufacturing and cutlery world. And much like the steel manufacturing and cutlery business seemingly work together, it wasn't much of a jump from pewter work to flatware for Asahi. Those decisions and efforts to invest in flatware have also resulted in Osaka-Naniwa becoming one of the leading Japanese flatware brands.
The Osaka-Naniwa Pewter works business apparently became so successful in Japan that the Ministry of Economy designated them as the Traditional Handicrafts department. Today, Osaka-Naniwa makes flatware for events like ceremonial occasions, and everyday meals.
Technology has also made it possible for Osaka-Naniwa to continue its growth and pewter flatware production. This is also a big reason why Osaka-Naniwa is now considered one of the leading Japanese flatware brands.
6. Yuichi Takemata
The Yuichi Takemata rise to become one of the leading Japanese flatware brands happened quickly, at least comparable to many of other leading Japanese flatware brands. Yuichi Takemata flatware, however, is also more of a borderline niche-market product.
Defined by its uniqueness and handmade by the expert craftsman himself, Yuichi Takemata flatware is commonly associated with finer flatware or flatware reserved for special occasions. That level of quality and artistry though is also largely responsible for the aforementioned rise of the Yuichi Takemata flatware brand.
Since beginning his flatware endeavor in 2004, there hasn't been much change to the operation. Yuichi Takemata still works out of his shop and gallery in Higashi Chaya and still makes personalized flatware. The Yuichi Takemata flatware is not only one of the most desired and leading Japanese flatware brands. It is also proof that companies don't have to be big to be successful too.
7. Koku
Another Japanese flatware brand with a long history is Koku. This leading Japanese flatware brand is recognized for using Kiso lacquerware. Don't worry if that doesn't sound familiar, this is a very special process that dates back more than 400 years. The strengths and technological benefits of Kiso lacquerware have been passed down through generations of Koku leadership.
It is also worth noting that the Kiso lacquerware process is so coveted that it was used to help make the medals at the Nagano Olympic Games. This process is also a big benefit for those who are environmentally conscious, as it uses no petroleum-based products or materials in its process. As a result, and because of the special Kiso process, only experienced craftsmen who have inherited the Kiso knowledge can make this flatware.
The Koku Japanese flatware brand also displays the precision and skills of its Japanese artisans. While this Japanese flatware isn't likely to be the most affordable option (not unlike its Takemata counterpart), Koku flatware is fairly accessible and easier to find.
Do You Need an Interior Decorator?
Get free, zero-commitment quotes from pro contractors near you.
8. Dress
The Dress flatware brand was born in Tsubame, located in Niigata Prefecture. That is important because this city is recognized and famous for its flatware. So it only makes sense that one of the leading Japanese flatware brands hails from a place known for flatware. Tsubame is so highly regarded for its flatware, in fact, it often produces much of the flatware used at the Nobel Prize Award ceremonies.
Several factors make Dress one of the leading Japanese flatware brands. The Dress flatware patterns are among some of the most distinguishable among all flatware brands. This is a result of 3-D and laser technologies. The Dress flatware designs are also another recognized feature of this leading Japanese flatware brand. Dress offers some of the most elegant flatware designs, making them appropriate for any setting.
Today, Dress flatware includes an entire range of looks and patterns. With options such as checkered patterns, stripes, and other looks, Dress has added a modern facelift to its flatware. In addition to those amazing patterns, esteemed designs, and technological tools, Dress offers exception finishes of all of its flatware. These are a few of the many reasons why Dress is also considered a top Japanese flatware brand.

Upgraded Home Team
We are a team of passionate homeowners, home improvement pros, and DIY enthusiasts who enjoy sharing home improvement, housekeeping, decorating, and more with other homeowners! Whether you're looking for a step-by-step guide on fixing an appliance or the cost of installing a fence, we've here to help.
More by Upgraded Home Team
Published October 25th, 2021 7:50 PM