109 Views
How To Cover Concrete Steps With Removable Wood Steps
August 24th, 2021 2:30 PM
Share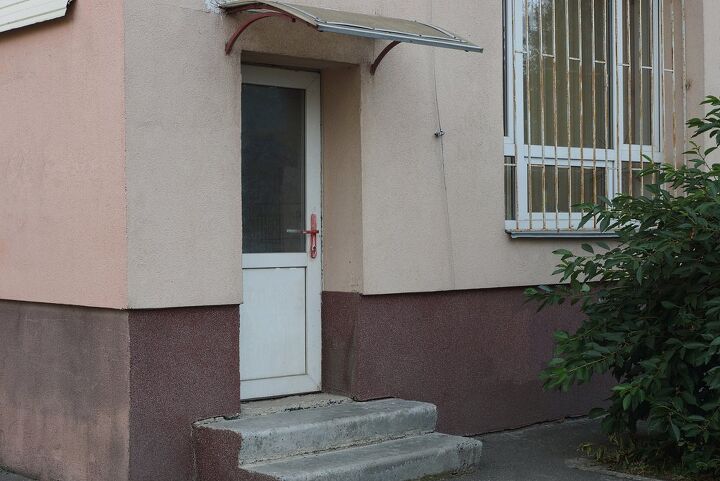 Concrete steps are one of the most common things you'll see on the outside of a building. Sometimes, you might also see it inside a building as part of a basement's layout. Of course, they're common because they're durable, but they are not exactly visually appealing. If you want to get a nice, homey twist to these drab stone steps, you can. Here's how you can get this cool look in your home.
Covering concrete steps means that you need to build a wooden staircase on top of the concrete steps you have. To do this, you will need to:
Buy The Wood
Measure Out And Cut It
Install A Basic Framing That Fits Over The Steps
Fill In The Steps With Wooden Planks
Secure the Planks Together
It's not an easy task to do, but it can be done. There are several ways to make sure that you get the steps you want without too much hassle. Keep reading to figure this out.
Do You Need Handyman Services?
Get free, zero-commitment quotes from pro contractors near you.
Make Your Removable Wood Steps: Our Quick And Easy Guide
Now that we have a project underway, let's talk about each major step that you need to accomplish in order to make your own easy to remove steps…
Buy Your Wood
The first thing you're going to need to find is some quality wood. This project works best with wood that's already been stained, cut, and treated to be a stair riser. There are tons out there that work with this project, so choose one that works with your stairwell. If you have tile that looks like wood downstairs, match the tile.
You will also need smaller wooden planks (think one inch by two) for this project. How many you'll need depends on how many steps you have. You will need at least four for every two steps.
Cut The Wood
The risers should be big enough to hide the concrete stair tread, but there's more to this than just that. You will need to measure the risers and cut wood to suit them.
Measure out the riser's height, and trim off any excess you don't need. You can cut wooden treads for riser use with the use of a hacksaw or a jigsaw.
Next, you will need to cut the small planks to fit under the treads, with just enough space leftover on the back to fit the thickness of the risers. Make sure each step has two rails.
Install A Basic Framing That Fits Over The Steps
You will need to create a framing that works with your concrete.
To do this, connect the joints of the smaller planks together with a hammer and some thin nails perpendicular to one another. Then add another stair tread next to the riser's top. It should almost look like a straightened "Z."
You want to have two pairs of connected joints for each pair of covered steps. Check to see if the joints fit over the concrete comfortably. If they do, then you're good to go.
Continue to make the framing until you have enough framing to fully cover the concrete steps.
Fill The Steps In With The Treads
Now that you have the frame, you will need to fill in the treads. While you can do this with a hammer and nails, we're going to suggest wood glue for this step.
Start by gluing the riser to the corner of the "Z." Give both "Z" equal space apart. Follow up with a tread.
Continue this pattern, filling in everything with treads and boards as you see fit.
At this point, you have a set of removable steps. Mazel tov!
Secure The Stairs In
Now, you are going to have to figure out a way to secure them to the bottom of the floor and the top of the stairs. Some of the more common ways to make this happen include:
Nailing portions of the stairs to the concrete stair railing
Bolting the "removable" part of the stairs to the concrete (note, this makes the stairs permanent!)
Nailing a large pair of planks from the bottom of the stairs to the wall across from them, then covering the planks with wooden paneling. (This makes it easier to remove the affixture with simple tools.)
Placing a lock around the railing of the stairs
Why Would You Want Removable Steps Over Concrete?
Honestly, this seems to be the million-dollar question, since it often makes more sense to just permanently affix the wooden stairs to the concrete. This is often easier when it comes to both building the steps and ensuring that your stairs remain sturdy. However, perplexing as choosing this option is, it can sometimes make sense.
If you are currently renting a house, or if you don't know how to clean wood stairs very well, this might make a bit of sense.
Are There Other Ways To Get Removable Steps For Concrete Stairs?
Some companies sell removable wood steps in pairs, while others sell similar wares, such as step pads that can be glued on. However, buying these can be tricky and you may have to do some digging in order to find supplies that are compatible with your stair's material and size. This is why it's better to make your own in these cases.
If the tread is your issue, another option you can consider is getting stair tape. Stair tape easily adheres to stairs of all types, including concrete. Since it's made of a grippy material, it also reduces the chance of slippage immensely. Stair tape is commonly used in industrial settings, and while it's not the most "homey" material, it still gets the job done.
Are Removable Wooden Steps Safe?
While removable wooden steps aren't as safe as the more permanent fixtures, they are typically fine to use as long as you make an effort to properly secure them in place. We do not suggest removable steps for stairs that are taller than 10 feet high, as slipping can be far more dangerous if a misstep or a slip-up happens.
If you are not sure whether your steps can be locked into place easily and securely, it may be better to hire a handyman to make you a set of steps.
Do You Need Handyman Services?
Get free, zero-commitment quotes from pro contractors near you.
---
Related Questions
How much do concrete steps cost?
For a material that gets as much hate as it does, concrete steps are not a laughing matter when it comes to price tag. Concrete steps typically cost $2,000 for a small flight. Depending on the overall circumstances, a more common range of prices can be between $900 and $5,000. If you were hoping to save some money by installing concrete stairs, you still might. Concrete stairs often last longer than wood. So while the price is high, so is the payoff in terms of durability.
How long should you expect concrete stairs to last?
While they might not be the "looker" of the stair range, they sure can last a while. Even if you choose pre-poured concrete steps, you can expect them to last a bare minimum of 20 years with borderline neglectful maintenance. However, 20 years is considered to be a lowball estimate with these steps.Most homeowners can expect to have their concrete stairs last around 30 to 50 years if they are meticulously maintained. If you have specialty, hand-poured concrete, it's possible to have them last far longer. Concrete that's made at the best standards can last up to 100 years, as long as it's well-maintained. That's an exception to the rule, though!
How heavy are concrete steps?
If nothing else, concrete steps are remarkably heavy, making them ideal for places that are in the middle of storm alleys. A single concrete step with a moderately large platform can weigh around 650 pounds. Two steps can be as much as 690 pounds. By the time that you're talking about a trio of steps, you're looking at well over half a ton of pounds.Without a doubt, concrete is one of the heaviest material that stairs can be made from. To a point, this is why you should expect them to be more durable. It's not an easy material to chip or blow away.

Ossiana Tepfenhart
Ossiana Tepfenhart is an expert writer, focusing on interior design and general home tips. Writing is her life, and it's what she does best. Her interests include art and real estate investments.
More by Ossiana Tepfenhart
Published January 1st, 2021 6:00 PM