115 Views
Colorful Outdoor Plants That Require Very Little Upkeep
October 18th, 2023 7:54 AM
Share
We're committed to finding, researching, and recommending the best products. We earn commissions from purchases you make using links in our articles. Learn more here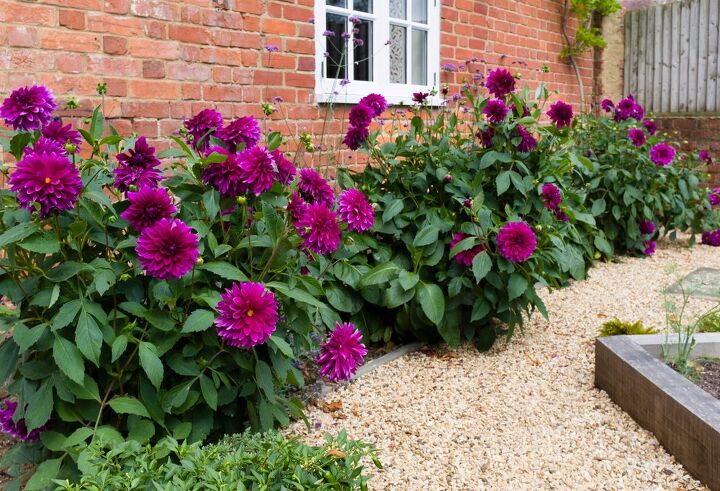 If you have a fertile outdoor space but don't seem to have a green thumb, you might think planting anything outside is a lost cause. While it is true that some plants need quite a bit of attention and upkeep, there are also tons of plants that require almost no care at all.
Some of these easy-to-care-for species are even quite lovely. In fact, there are a number of colorful outdoor plants that require very little upkeep.
Some beautiful and popular flowering species that require very little upkeep include daffodils, peonies, butterfly bushes, clematis, and daylilies. For drier climates, consider desert rose or multi-colored agave species.
There are also some stunning and resilient herb species including lilac sage and creeping thyme. Other hearty colorful plants include shrubs and ground cover like butterfly bushes and magic carpet spirea.
If you haven't had the best luck with your gardening ventures in the past, don't allow yourself to get too discouraged. Believe it or not, the problem might not be your gardening skills. You might just be choosing plants that are hard to grow or require more upkeep than you can offer.
Regardless of your climate or soil type, there are beautiful species you can plant in your yard and keep alive. Keep reading for a list of colorful outdoor plants that require little to no upkeep.
13 Colorful Outdoor Plant Species That Require Very Little Upkeep
1. Lilac Sage
There are quite a few herb species that are hearty and can stay resilient even when neglected from time to time. Some of these herbs are also stunning to look at.
Lilac sage is a hearty and beautiful sage species. It features tall stalks with vibrant purple blossoms. These purple flowers and colorful leaves bloom for months, and this is also an edible plant. The fragrant plant also attracts pollinators like butterflies and bees.
2. Daffodils
Daffodils are one of the quintessential first signs of spring. These beautiful early-season flowers also happen to require very little maintenance.
Daffodils self-propogate, and last several years, sprouting up at the dawn of each spring. As long as you have well-drained and fertile soil, these beautiful flowers are likely to continue to come back and provide color in your outdoor garden as long as the weather conditions are right for them.
3. Desert Rose
If you live in an arid or even desert climate, then you might think it is impossible to keep a flowering plant alive without lots of watering and care. While dry climates have their challenges, there are a few gorgeous plants that thrive in this environment.
One great example of an easy-maintenance flowering plant for dry climates is the desert rose. As its name suggests, this rose-like flowering plant thrives in desert-like conditions. They are great additions to rock gardens and can last for many years with a little bit of care.
3. Knockout Rose
If you don't live in the desert but want an easy-to-maintain rose species, consider the knockout rose. Many roses are not terribly difficult to maintain, but knockout roses are exceptionally tough and strong.
They don't need as much spraying for fungus thanks to their strength and simply require some watering, sunlight, and well-drained soil in order to provide colorful blooms for many years.
4. Butterfly Bush
If you are looking for a plant that provides more ground cover but is still easy to maintain and nice to look at, then a butterfly bush is an option. Butterfly bushes are large bushes that have big flowers to give your yard some color.
This bush requires little to no upkeep and will have pollinators flocking to your yard just as its name suggests.
Keep in mind that the butterfly bush is technically an invasive species, so ensure it won't interfere with your local ecosystem before planting it in your yard.
5. Coneflowers
Coneflowers are another easy-to-care-for flowering species that will look great in your garden, even if you aren't the best at maintenance. These flowers produce lovely blooms you can enjoy throughout the summer and even add to floral bouquets in your home.
They don't need much care or attention at all. This species does well in harsh sunlight and can even take some drought, making them ideal for those who forget to water from time to time.
6. Peony
Peonies provide beautiful yet delicate flowers. While the petals themselves might be brittle and delicate in nature, it is actually not all that challenging to grow these beautiful and iconic flowers.
The key to having success with peony plants is to provide them with naturally ideal conditions. If you can ensure they get ample water and sun, then these flowers should bloom consistently. Just remember to plant them in soil that drains, as they don't like getting waterlogged.
7. Daylily
Daylilies are another common flower that provide beautiful color in a garden and require very little upkeep. Daylilies produce large, vibrant, often multi-colored flowers, making them ideal for those who want a pop of color in their garden. They are also strong and tough, as they are resistant to drought, and can tolerate multiple climate types.
8. Ajuga
If you are looking for some hearty ground cover that can also give lots of color to your yard, consider Ajuga. The Ajuga plant has lush green and purplish leaves and it flowers in several colors, often giving stunning purple flowers.
This ground cover is also easy to grow as long as you have well-draining soil. It is drought tolerant and can thrive in different levels of sun exposure, making it a good low-maintenance, colorful plant option.
9. Magic Carpet Speria
It's no surprise that with a name like Magic Carpet Speria, this plant has some fun and vibrant colors. Spirea is a shrub, and the magic carpet variety provides brilliant and bright reddish leaves in addition to various green colors.
This shrub also flowers, and can grow about two feet tall, making it a large and in-charge colorful species that requires very little maintenance.
10. Cosmos
If you are looking for a plant that you can easily grow from seed, consider planting some cosmos. Cosmos come in many different colors, from pink to dark red and even lavender.
The variety of colors can breathe vibrancy and life into your low-maintenance garden. These flowers are also very easy to grow from seed and produce blooms in as little as 12 weeks.
11. Clematis
Clematis is a fantastic low-maintenance plant with lots of colors and is a great option for those looking for plants to grow up a pergola or archway.
Clematis is a creeping plant that can quickly grow vertically and gives off tons of very colorful flowers in the process. It is easy to grow, and it spreads quickly, especially if given enough water and good soil conditions.
12. Creeping Thyme
Another hearty and resilient herb species that can add color to a low-maintenance garden is creeping thyme. This herb grows beautiful tiny pink and purplish flowers.
It is also a great herb to use as a garnish on savory dishes. Creeping thyme grows great in various soil conditions, and can handle some dry spells, making it great for those looking for hearty flowering plants.
13. Two-Toned Agave
If you live in a very dry climate and are struggling to keep anything colorful alive, then consider some exotic agave species. There are more than 250 types of agave, and several of these varieties are quite colorful.
While these plants are mostly green, several species have multiple tones of green with some yellow and white mixed in. These additional color textures can add a lot of life to a desert garden. Best of all, agave is very resilient, even in harsh desert conditions.
Wrapping Up Low-Maintenance Yet Colorful Outdoor Plants
It does not take a green thumb and endless upkeep to maintain an outdoor garden. You can even have a colorful and vibrant outdoor landscape even if you are only able to provide minimal effort to its maintenance.
The key is choosing easy-to-grow and hearty species like lilac sage and creeping thyme in the herb family. If flowers are what you desire, consider cosmos, knockout roses, coneflowers, daylilies, and peonies. If you live in the desert you should try both desert rose and colorful varieties of agave.
Related Guides:

Tom Gaffey
Tom Gaffey is an expert writer who currently resides in Washington D.C. Tom has a passion for real estate and home improvement writing, as well as travel and lifestyle writing. He lived the last twelve years in Hawaii where he worked closely with luxury resorts and event planners, mastering his knowledge of aesthetics and luxury products. This is where he found his passion for home improvement and a keen interest in DIY projects. Currently, Tom resides in Washington D.C, and also working on his debut fiction novel.
More by Tom Gaffey
Published October 18th, 2023 7:54 AM