10 Views
How Much Does A Home Appraisal Cost?
August 26th, 2021 2:34 PM
Share
We're committed to finding, researching, and recommending the best products. We earn commissions from purchases you make using links in our articles. Learn more here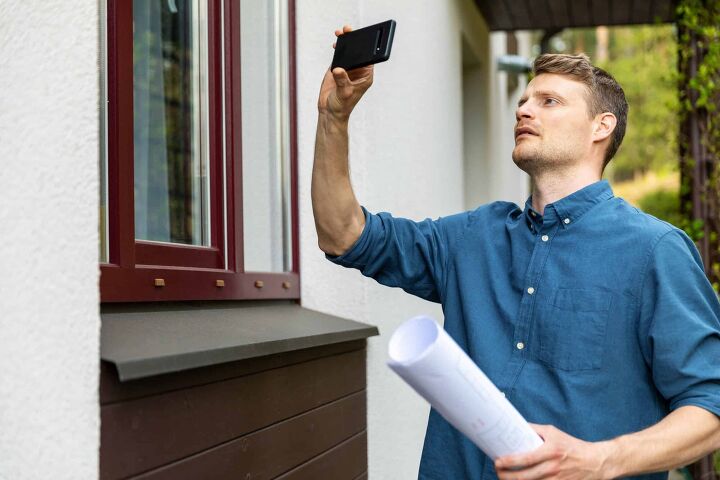 Whether you're buying or selling a house, it's essential to have it appraised. The appraisal process is one wherein an appraiser checks certain aspects of your home to find its value. You may need an appraisal to buy a house, sell a house, or refinance it. No matter the reasoning, you need to understand how much it will cost to have your home appraised.
The average cost of a home appraisal is $337, and the average MAI appraisal cost is $6,000. Homeowners spend $300 for small home appraisals, and large homes cost $600+ to appraise. Raw land appraisals cost an average of $2,000, and the average single-family home costs $350 to appraise.
Regardless if you're the buyer or seller, the appraisal process isn't too expensive, and it's quick. This guide will help walk you through the costs of your home appraisal. That way, you can get the fairest price for your home!
Do You Need to Hire an Appraiser?
Get free, zero-commitment quotes from pro contractors near you.
How Much Is A Typical Appraisal Fee?
Average Cost Of Home Appraisal

Low

Typical Range

Average

High

$300 or less

$315 – $405

$337

$1,000+
The cost of a home appraisal will usually fall in the range of $315 to $405. However, if the appraiser carries out an incredibly rigorous inspection, this could rise to more than $1000.
For a small home, the cost can be less than $300. If your home is bigger or the appraisal is more complicated, it will be more expensive. In urban areas, quotes typically start from $600.
MAI Appraisal Cost
Member Appraisal Institute, or MAI appraisals, tend to be carried out on commercial properties. Costs can range from $2,000 to $10,000. If the appraiser has an MAI designation, this is considered the equivalent of a doctorate. Therefore, they are an expert and will charge accordingly.
Appraisal Cost Examples
Appraisal Cost Examples

Type of Loan or Property

Average Cost

Apartment Building

$1,500 – $3,000+

Commercial Properties

$1,500 – $10,000+

FHA/VA Single Family Home

$400 – $500

Single Family Home- Standard Loan

$300 – $400

Multi Family Home (2 or more units)

$500 – $1,000

Raw Land

$1,000 – $3,000+
Appraisal Fees According To Land And Property Factors
Different factors play into the fees you will pay for an appraisal. For example, real estate appraisal fees will usually be more than the costs for farm and land.
Appraisal Cost Examples According To Land And Property Factors

Land Type

Price

Residential Home

$300 – $500

Farm And Land

$1,000 – $8,000+

Condo

$300 – $500

Real Estate

$300 – $10,000+

Bank/Loan/Lender/Mortgage

$300 – $500
Residential House Assessment Price
Depending on a residential property's location and condition, an appraisal fee will range from $300 to $500. The kind of loan applied for will also impact the cost.
While appraisals in homes in metropolitan areas tend to cost more, those in rural locations will rise if there are no similar properties in the area to compare. The cost will also increase if there are any unexpected conditions that the appraiser comes across while doing the walkthrough.
Farm And Land Appraisal Prices
Appraising land will cost, on average, from $1,000 to $3,000. However, this can rise to over $8,000. Compared to a home, there are a wider number of variables that can impact the cost.
Professionals tend to use one of three methods to figure out the value of the land:
Price
Comparison with sales of similar plots
Income analysis
How Much Does It Cost To Have Land Appraised?
An appraisal for land with 1 acre or less will range from $350 to $500, with an average cost of $425. This price is on a per-acre basis. For example, you could expect to pay between $4,000 and $5,000 for an 11-acre plot of land.
Average Condo Appraisal Cost
Appraising a condo, like that of any traditional single-family home, typically costs between $300 and $500. As there are usually plenty of similar properties nearby for comparison, values are easily found. Condos are some of the most straightforward properties to get appraised.
Real Estate Appraisal Cost
Real estate appraisals can cost between $300 and $10,000+. The term is most commonly used in respect of homes but can be used for farms, commercial plots, or even parking lots. Typically, these properties contain multiple buildings or a large piece of land. The more buildings, or the more extensive the property, the higher the appraisal price.
Bank, Loan, Lender Or Mortgage Appraisal Fee
These types of appraisals typically cost from $300 to $500. As mortgage companies will insist on an assessment, they'll also arrange and pay for it. However, you'll find the charge added to your final paperwork.
Usually, if you are looking to refinance your home, this is the type of appraisal you will receive. The refinancing company will usually pay for the assessment. When you receive the money for refinancing, you will then reimburse the company for the appraisal fees.
Home Appraisal Costs By State
Appraisal Fees By State

State

Price

California

$300 – $400

Colorado

$340 – $495

Florida

$300 – $380

Georgia

$290 – $365

Maryland

$295 – $380

Michigan

$270 – $320

Minnesota

$340 – $396

Nevada

$300 – $370

New Jersey

$375 – $585

Texas

$320 – $425

Utah

$330 – $425
Factors That Impact The Cost Of A Home
It's not only factors such as the size, location, and surroundings of your home, which affect the value. Other factors, such as the habitable area, building quality, and any needed improvements, will also impact the appraisal.
Factors That Impact Cost

Factor

How Cost Is Impacted

Location
The value of other homes in the areaDistance & Quality of local schoolsNearby Amenities/Stores
Square Footage
The value per square foot is lower if you are closer to your neighbors
Age
Older homes need maintenanceMaterials may no longer comply with building codeModern homes are worth more
Upgrades
Renovations and upgrades increase value.If you over-renovate and the home looks different compared to neighboring homes, this will result in value reduction.
How Much Is A Bathroom Worth On An Appraisal?
A bathroom adds between 10% to 20% to the value of a home. This value accounts for the extra square footage since homes that have more bathrooms have more space. A bathroom only adds about $5,000 to the appraisal price after the adjustments are made to include other factors, such as local home values.
How Much Is A Garage Worth In An Assessment?
A garage will typically increase a property's value by approximately 80% of the cost of building it. When your property is appraised, the garage will be considered part of the whole, rather than being given a different value. The appraiser will make a comparison with neighboring homes, which also have garages.
How Much Is The Value Of A Bedroom On An Average Appraisal?
A bedroom will typically add anything from $10,000 to $25,000 or even more, to an appraisal. The amount will vary depending on several elements such as:
The location of the home
The home's total value
How large the bedroom is
Whether it includes amenities such as a bathroom suite or walk-in closet.
Why Do I Need An Appraisal?
When buying a property with a mortgage, both your mortgage provider and relevant laws require an appraisal. When you are taking any FHA loan, an assessment is mandatory. However, there are some other good reasons for obtaining one:
Determining a fair asking price for your home.
Ensuring that you're not paying too much for a home you're buying.
Confirming the value of a gift you're giving to a family member.
Affirming the values of an estate.
Who Pays For Home Appraisal Buyer Or Seller?
In real estate transactions, the buyer will typically pay. However, if you need a valuation for any other reason, you'll bear the cost. For instance, if you're refinancing, in the end, you will be the one responsible for paying these fees.
Home Appraisal vs. Home Inspection
While both are appraisals and inspections are essential, they have different objectives. A home inspection is for the buyer's benefit, as it will reveal any significant defects in the structure of the property. However, the appraisal protects the lender's interests by ensuring that any loan granted doesn't exceed the value of the home. In many cases, different experts offer these services, although an appraiser may be qualified to carry out both.
Hiring An Appraiser
Always ensure that any appraiser you hire is correctly certified and licensed. A license is needed in all 50 states. If possible, obtain references before hiring. Please take the necessary actions to ensure that your home is looking its best before your appraisal appointment.
How To Prepare For Your Home Appraisal
The most critical factors which affect the valuation of a property can't be easily changed or fixed. However, there are a few things you can do to maximize the valuation of your home. For example:
Select an appraiser who knows your area well
Renovate wisely. The kitchen and bathroom remodeling can make the most significant difference. Consult your appraiser for advice on which upgrades yield the most value.
Make sure your home is spotless. The appearance of your home will affect the overall appraised value.
Questions To Ask When Hiring
There are several basic questions you need to ask your appraiser.
Do you have the required licenses and insurance?
How many properties similar to mine have you appraised?
What is your fee, and who'll be paying?
Will your final report comply with the Uniform Standards of Professional Appraisal Practice?
Do You Need to Hire an Appraiser?
Get free, zero-commitment quotes from pro contractors near you.
---
Related Questions
How much does a drive-by appraisal cost?
Expect to pay $100 to $150. The price depends on the size of your driveway, as well as the material from which it's made.
How much do appraisers charge?
Typically, $300 to $400 for a single-family home. This fee will increase the larger a home is.
How can I get a cheap home appraisal?
The cheapest way is to convince another party to pay for it. If you are buying a house, sometimes the sellers want to get rid of it and be open to paying quickly.
How do I get the highest appraisal for my house?
Ensure you repair anything that needs fixing before the appraisal, and that your home is spotlessly clean and tidy. Also, choosing an appraiser who knows the areas well, as they are already familiar with other properties in your area.

Heather Robbins
Heather is a passionate writer who loves anything DIY. Growing up, she learned everything from home repairs to design, and wants to share her tips with you. When she's not writing, she's usually hiking or searching for her next DIY project.
More by Heather Robbins
Published September 27th, 2020 11:15 PM