116 Views
10 Best & Safest Places to Live in Tennessee
December 23rd, 2021 12:12 PM
Share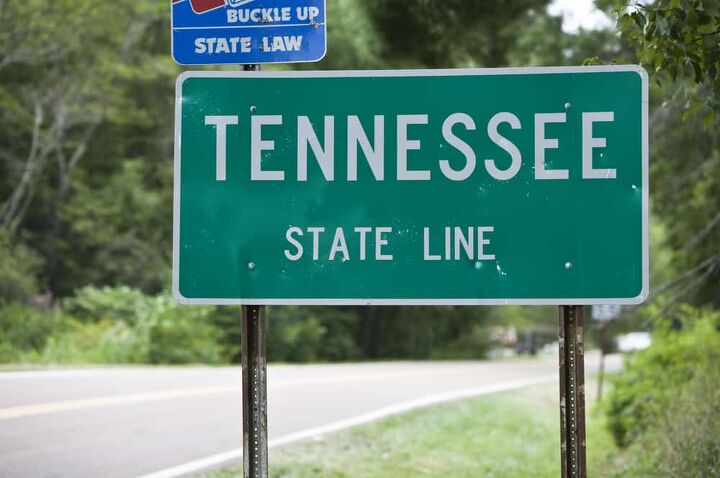 For many people, Tennessee as a great place to live or retire is a best-kept secret. A lot of people are drawn to the state due to the low cost of living, good climate, and of course, the quality of life.
Tennessee feels like it is the heart of the South. However, with its location being so close to the Midwest, it radiates some welcoming midwestern feel to it as well.
It is a lovely blend of southern hospitality and Midwestern warmth. And while Tennessee is nowhere near an ocean, it is bedecked with cascading waterfalls, sunlit mountains, rolling hills, snaking rivers, and a lot of waterholes for you to cool off in throughout the hot summer days.
Do You Need to Hire Movers?
Get free, zero-commitment quotes from pro contractors near you.
Top 10 Best Places to Live in TN
| | | | |
| --- | --- | --- | --- |
| Rank | City | Violent Crimes per 100k People | Crime Rate vs. Nat. Avg. |
| 1 | Spring Hill | 1,002 | 60% Lower |
| 2 | Franklin | 1,274 | 49% Lower |
| 3 | Collierville | 1,574 | 37% Lower |
| 4 | Atoka | 831 | 67% Lower |
| 5 | Germantown | 1,349 | 46% Lower |
| 6 | Hendersonville | 1,288 | 48% Lower |
| 7 | Farragut | 1,364 | 45% Lower |
| 8 | Brentwood | 953 | 62% Lower |
| 9 | White House | 1,404 | 44% Lower |
| 10 | Green Hill | 1,940 | 22% Lower |
If you're one of these people who want to make The Volunteer State your home, then check out our list of the places in the state that will offer you the best quality of life. To come up with this list, we considered each place's employment opportunities, the housing market, crimes and safety, education, and cost of living.
1. Spring Hill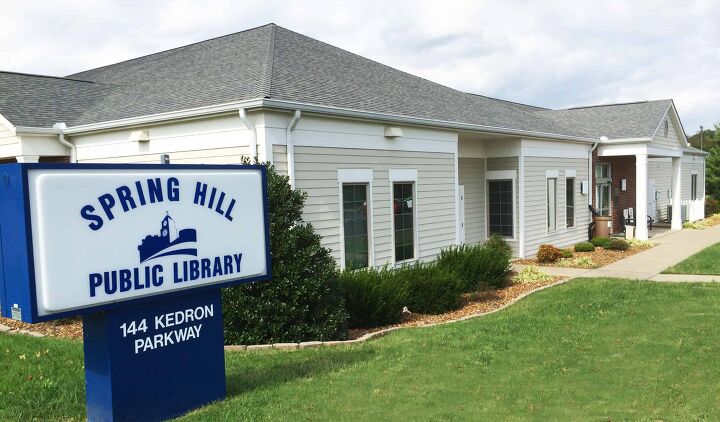 Population: 41,464
Median Home Price: $320,148
Average Rental Rate: $1,038
The first on our list is Spring Hill, located in Maury and Williamson counties. This is one an up and coming city in the state but is surely growing faster than you'd think. It seems like no matter where you look, new buildings are being constructed.
Spring Hill is a family-friendly little town full of kind neighborhoods to connect with. There are also schools, a great community, manifolds parks, and recreation opportunities, exciting festivals, and events, a 12-cinema movie theater, clean manufacturing facilities offering hundreds of new jobs, awarding-winning medical facilities, and a rich history, which makes this place a great place to raise a family.
This town is not necessarily rich, but most families that choose this to be their home are upper-middle-class. Traffic can sometimes be terrible, but as soon as you get through the 5 o'clock rush hour, you should be good to go.
2. Franklin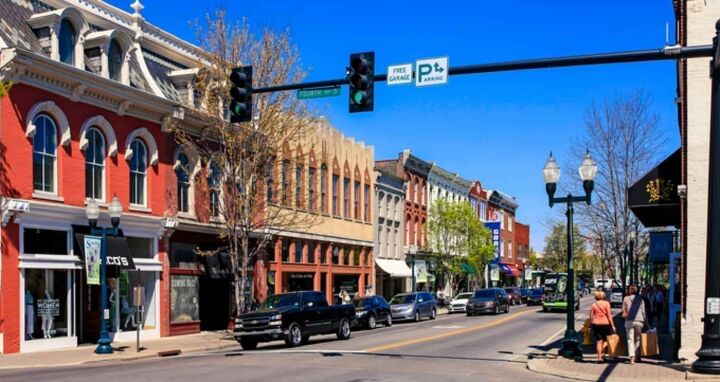 Population: 80,914
Median Home Price: $503,993
Average Rental Rate: $1,378
Another great place to live in Tennessee is Franklin – a city just south of Nashville. This place is a beautiful, country area with rolling hills with creeks, ravines, rivers, and wooded areas.
Going Downtown is one of many residents' favorite. The area offers great activities and entertainment meant for everyone of any age. If you want to live somewhere you can always have something to do, this place might truly be for you. If you are raising a family, you can take advantage of high-quality education and schools being remodeled.
Franklin is truly best for families. The city has a lot of parks and festivals are constantly being held. While nightlife is not as big, Nashville is only 20 minutes away.
You also don't have to worry about finding a job as there are many job opportunities in Franklin, thanks to its booming economy. There are many big companies, stores, and restaurants always hiring.
Franklin has ever-growing real estate. Every day, thousands of new developments are being built.
3. Collierville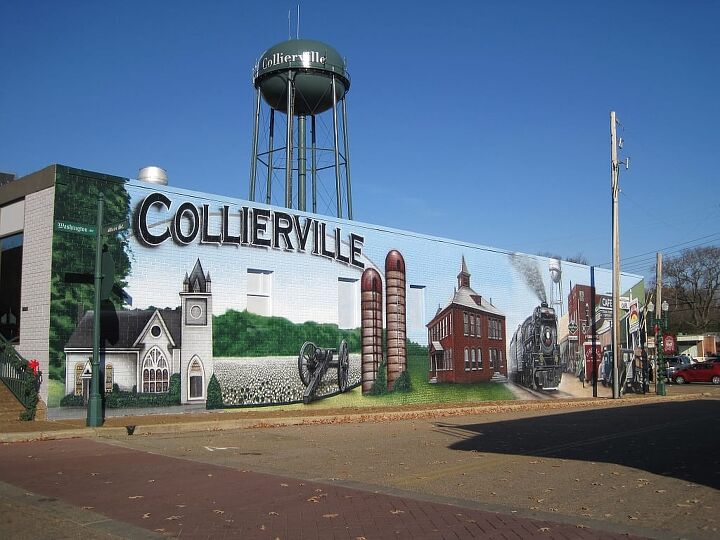 Population: 50,616
Median Home Price: $378,625
Average Rental Rate: $1,054
Collierville is a town in Shelby County and a suburb located in the Memphis metropolitan area. This is another town great for families that offer lots of opportunities for fun and growth!
If you have to live near Memphis, especially for work, but don't want to deal with chaos and crimes in the city, Collierville is a perfect location. This can give you a safe and friendly community without having to drive too far from the city.
Collierville is a strong-growing community with houses and jobs popping up in all corners. However, the downside of this place is the housing market – finding a place here could be pretty challenging.
On top of the tough search, Collierville can also be pretty expensive. But if you're lucky enough to find and afford the ideal home for you, this place will give you a lovely community perfect for raising a family. Collierville offers a safe, family-friendly, and convenient community. It's just far enough away from hustle and bustle of the city, but close enough to go there if you need something.
Not only you'll fall in love with the place itself, but you'll also enjoy having sincere and fun people around you. Living here is living in a close-knit community that genuinely cares for each other.
4. Atoka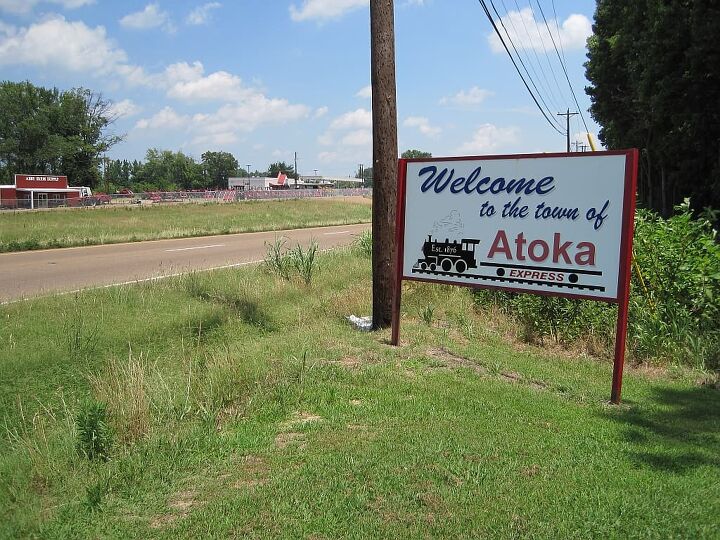 Population: 9,397
Median Home Price: $223,456
Average Rental Rate: $925
A local government area with a town charter in Tipton County, Atoka is another amazing place to live in Tennessee. Just like Collierville, the town of Atoka is located just outside the city of Memphis.
One of the main things that draw people to live here is the low crime rate. Walking around the neighborhood even at night would make you feel extremely safe.
It doesn't take too long before you notice how friendly people here are. There are also a lot of family-owned stores that offer anything that you may need from bigger cities. This town always offers something to do for everyone. The town offers activities that bring the community together, such as parks and movies.
5. Germantown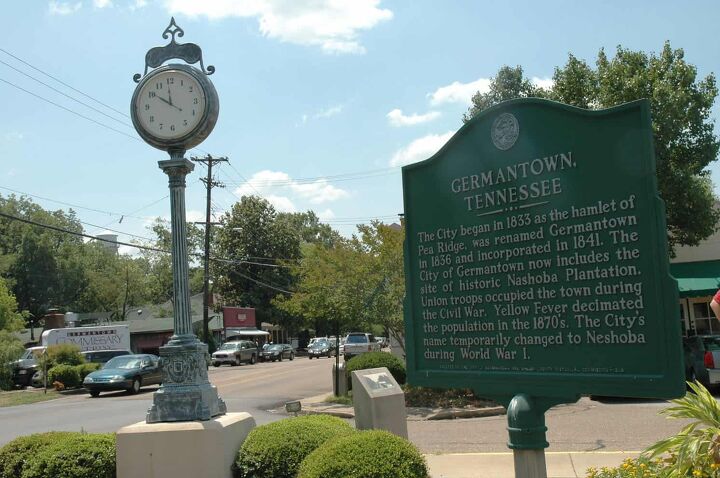 Population: 39,099
Median Home Price: $377,939
Average Rental Rate: $1,200
Germantown is the most prestigious town within Shelby County. The community in Germantown offers the highest quality of living in the country – from beautiful homes, friendly neighborhoods, and the top-rated school district, and restaurants and shopping options, the place is the place to be.
Germantown is a fast-growing place in Tennessee. The community is perpetually developing. The population is growing annually, and new businesses are frequently coming into the area!
If you're looking to live somewhere with a friendly community that genuinely takes care of each other, Germantown will not disappoint. People here genuinely take care of each other. This place offers big-time events for both children and adults alike. And while it might be a bit more expensive, it's worth it.
This town has some of the best-known schools for both academics and sports. There are many outdoor shopping malls and stores, different fast foods, and restaurants to choose from, and gyms that will keep you fit.
6. Hendersonville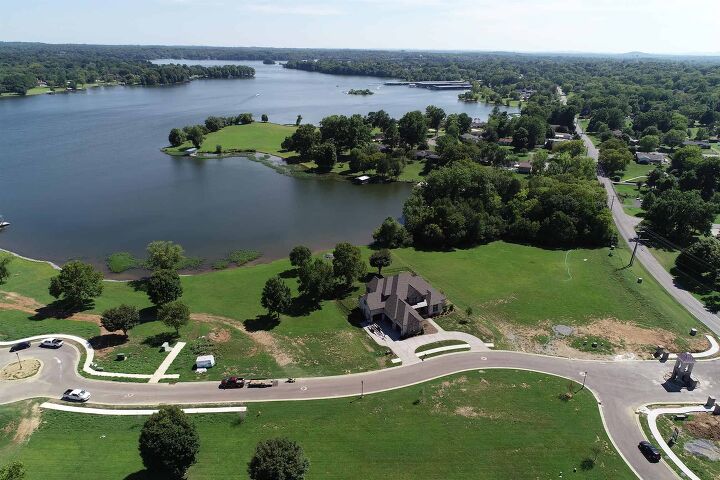 Population: 57,576
Median Home Price: $330,563
Average Rental Rate: $962
A medium-sized city, but is the largest city in Sumner County, Hendersonville is known for its friendly atmosphere. This place offers many activities that anyone of any age can join – whether it be recreational activities, sports, or any hobbies.
This place is like no other town in the state. This is probably the only city in Tennessee where you can find affluent lakeside neighborhoods and peaceful rural farms.
The city is exceptionally clean and modern. And for everyone's advantage, Hendersonville has tough development regulations to make sure that only quality homes, apartments, and shops are being built. The city is covered in greens – trees and shrubs surround the area.
Being within great proximity to Nashville, Hendersonville is on the higher side of the cost of living scale. But with the amenities, convenience, and safety it offers, people living here are more than willing to pay for the location.
If you want to find a place that offers things to do, there are at least four different parks within a short drive. There are also restaurants, bowling alleys, and movie theater to enjoy.
7. Farragut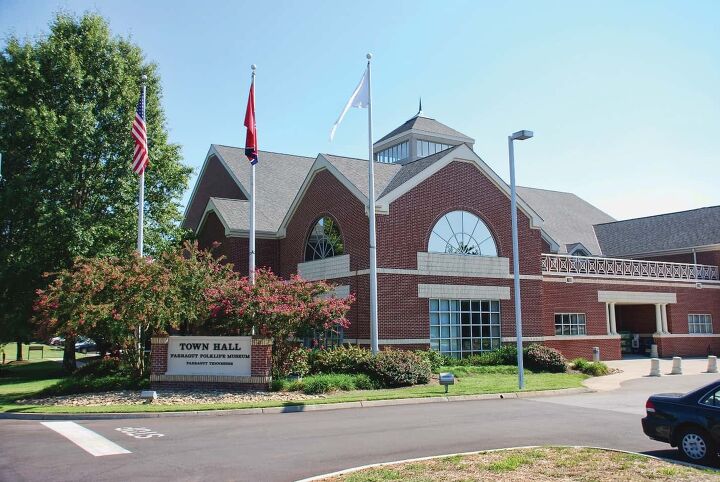 Population: 22,956
Median Home Price: $405,978
Average Rental Rate: $927
Another beautiful community in Tennessee that every homebuyer must check out is Farragut. This is a beautiful suburb of Knoxville with an exceptional cost of living. Ideal for people who love the outdoors, thanks to the many state parks nearby and its mild climate.
There are several walking paths throughout the town to urge you to get outdoor and be active. It offers all the amenities you'll find in a small town. With so much at your fingertips, it's not easy to not fall in love with Farragut as well as its surrounding areas.
This town has a highly conservative community. So, taking your kids to a public school, expect them to incorporate Baptist Christian Beliefs religion into their curriculum.
8. Brentwood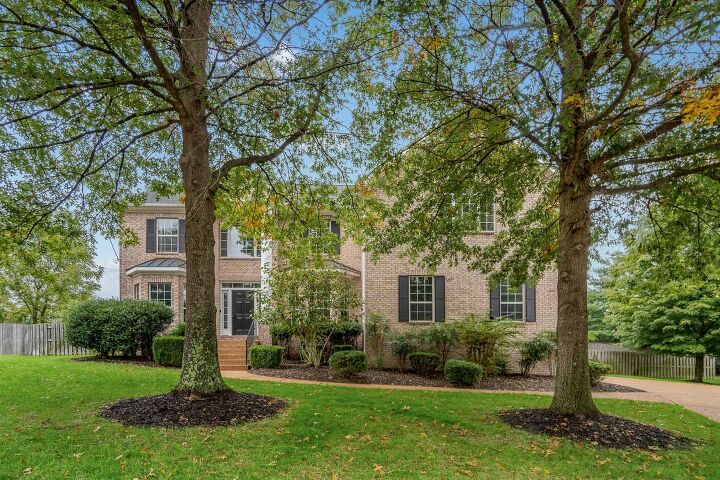 Population: 42,502
Median Home Price: $718,585
Average Rental Rate: $1,325
A small community with a decent size population. Brentwood is another town ideal for young families and individuals. This place gives out a suburban atmosphere, which is why many people choose to live here.
A safe city with great school systems and plenty of green space, Brentwood is not only a good choice due to its quality of life, but also its proximity to some of the points of interest like shopping and dining locations. In terms of benchmark, Brentwood sits among the top suburbs in the country.
Of course, as you'd expect in a high-quality neighborhood, the cost of living in Brentwood is remarkably high. There are many neighborhoods to choose from and they're pretty much all located near shopping areas.
On top of it, crime is relatively low here – although minor break-ins happen. But there are police patrolling constantly in around every neighborhood.
9. White House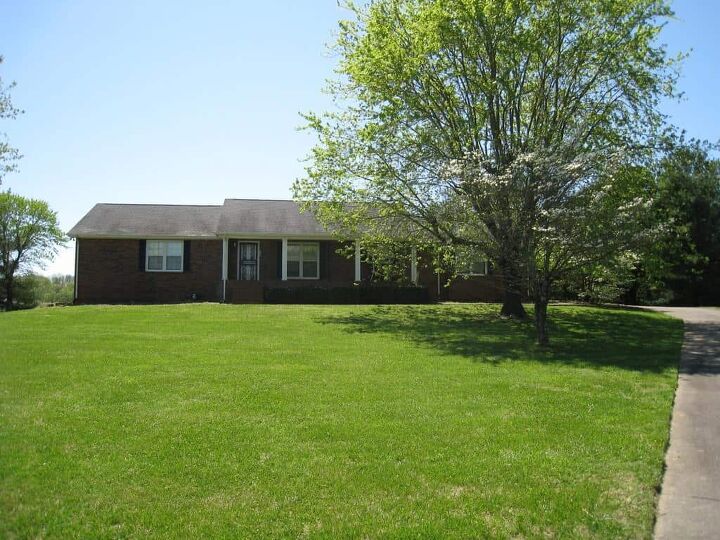 Population: White House
Median Home Price: $259,107
Average Rental Rate: $1,084
A small, close-knit community, White House is a freshly growing town in Tennessee. As the description suggests, this town is constantly growing with fresh. The education system in this place is amazing and one of the best in Robertson County.
With its small size, the White House retains something of a small-town feel, though that is changing as more and more people move in. It is relatively safe and offers many exciting and interesting activities.
There are not many retail shopping areas here, but fast-food joints are widespread. But if you're looking for more retail opportunities, there are plenty to choose from within a short drive.
It gets too hot during the summer season and relatively cold throughout the winter. However, the White House doesn't usually get a lot of snow.
10. Green Hill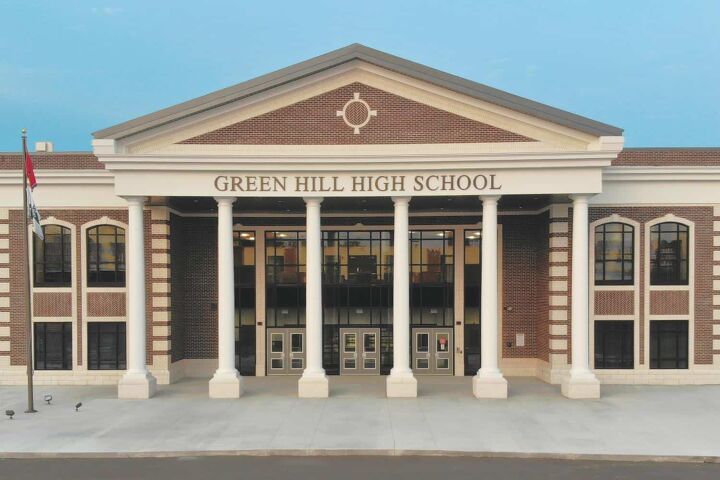 Population: 6,695
Median Home Price: $291,110
Average Rental Rate: $1,576
Last but not least is Greenhill. This town is located in between Hermitage and Mount Juliet off of Lebanon Road. Green Hill has a lake that's located within a five-minute drive and 30-minute walk. This town is safe, quiet, and peaceful – there are police patrolling the area all the time.
If you love to read, your new hangout spot might be the Green Hills branch of the Public Library is. The Green Hills Branch Library has approximately 110,000 volumes. The branch also has a walking trail and a patio off the children's area. It's a perfect place to take your kids and just relax.
It has some of the safest neighborhoods, so you don't really have to worry about your safety. If something bad happens, it's considered highly unusual.
Is Tennessee a Good State to Live In?
Tennessee is a beautiful state, the mountains, hills, forests, lakes, and rivers are just breathtaking. Redbud and dogwood trees are abundant, it's so colorful in the spring. For many residents, this is one of the best things about living in Tennessee.
For others, having a no state tax is their reason, without considering the fact but its sales tax is one of the highest in the country. People are friendly and welcoming in most towns and cities.
But the question is… is it a good place to live?
The answer to this question is subjective. To say a state is a good place to live depends on an individual's needs and preferences. To help you come up with the answer, however, we listed some of the criteria one usually looks at when finding a place to live.
Education
Tennessee schools are among the fastest-improving in the US as it rises in the ranks on the Nation's Report Card—leaping from the back of the class to one of the Top 25 states in Science and Mathematics outcomes.
The state became the first state in the country to offer all high school graduates two years of community or technical college, tuition-free.
Political Views
Tennessee has long been considered politically moderate and somewhat racially progressive in comparison to other states in the South. However, according to research, the state has become significantly more conservative — and racially divided — since the turn of the 21st century.
Climate
The climate in Tennessee varies from east to west, but it's generally considered to be mild with four different seasons. The blooming of wildflowers and dogwoods takes place in spring, and honeysuckles welcome summer.
Foliage and crisp air in the fall season make Tennessee autumns remarkable, and wintry weather brings mild flurries of snowfall. Fall is the driest time of the year, and most rainfall happens in winter and early spring.
The northeastern part of Tennessee tends to get more snowfall in the winter because of its lower temperatures and mountain terrain. It offers mild winters with an average temperature of 40°F. Summer months are largely popular for outdoor recreation, with an average temperature of 83°F.
Safety
The level of safety concern is 33% higher compared to the national average in the 2020 State of Safety survey, and it went up by 15% year over year. Personal experience with crimes also went up, but both property and violent crime rates decreased in the first half of 2020.
To learn more, read the date below.
Is It Safe to Live in Tennessee?
The violent crime rate in Tennessee is 6.2 incidents per 1,000 people, which is down from 6.6 the previous year, but higher than the national rate of 3.7. Reports of personal experience with violent crime increased, growing from 14% to 17% this year.
| | | |
| --- | --- | --- |
| Crime | Tennessee (per 1000 persons) | National Average (per 1000 persons) |
| Murder | 0.07 | 0.05 |
| Rape | 0.42 | 0.43 |
| Robbery | 1.06 | 0.86 |
| Assault | 4.68 | 2.47 |
| Burglary | 4.89 | 3.76 |
| Theft | 20.34 | 15.95 |
| Motor Vehicle Theft | 3.02 | 2.29 |
| Total Crime Rate per 1000 People | 34.49 | 41.29 |
Worst Places to Live in Tennessee
Despite having some of the safest communities in the US, Tennessee has its fair share of bad areas. Some parts of the states are just more crime-ridden than the others – particularly the ones mentioned above.
When talking about crimes, we're talking about the violent ones such as murder, aggravated assaults, rape, and robberies. Property crimes like break-ins, vandalism, and car prowls are also rampant. Below is the list of some of the most dangerous places to live in Tennessee according to FBI reports.
| | | | |
| --- | --- | --- | --- |
| Rank | City | Violent Crimes per 100k People | Crime Rate vs. National Average |
| 1 | Memphis | 52,227 | 223% Higher |
| 2 | Chattanooga | 12,052 | 166% Higher |
| 3 | Cleveland | 2,867 | 153% Higher |
| 4 | Kingsport | 3,161 | 134% Higher |
| 5 | Nashville | 35,153 | 105% Higher |
| 6 | Knoxville | 9,466 | 102% Higher |
| 7 | Jackson | 3,123 | 87% Higher |
| 8 | Johnson City | 2,676 | 60% Higher |
| 9 | Clarksville | 5,393 | 35% Higher |
| 10 | Murfreesboro | 4,839 | 33% Higher |
Do You Need to Hire Movers?
Get free, zero-commitment quotes from pro contractors near you.
Final Thoughts
It has been said before, and we will say it again – Tennessee is a great place to call home. If you are capable of moving to this amazing state, then consider yourself lucky!
Hopefully, the list and other information above has given you a summary of what to expect when you move to Tennessee. If you have other questions and opinions regarding this topic, interact with us via the comment box below!
Related Guide
Cyril Balahadia
Coming from a family of woodcarvers, Cyril has always been fascinated with wooden interiors and home decorating. While she followed the path of writing as her career, her interests in home improvements still remain.
More by Cyril Balahadia
Published January 1st, 2021 6:00 PM