10 Views
10 Cheapest Places To Live In Texas
June 2nd, 2022 3:33 PM
Share
We're committed to finding, researching, and recommending the best products. We earn commissions from purchases you make using links in our articles. Learn more here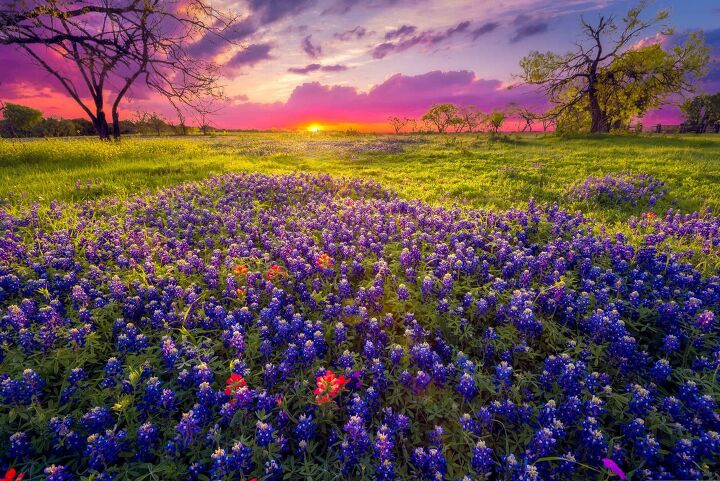 Texas is known for a lot of things. Dallas, Houston, and San Antonio are some of the biggest cities in the country, offering many modern amenities. Austin is also one of the trendiest cities in the entire country, home to progressive lifestyles.
Living in cities like that, however, come at a major cost. So, what happens if you want to get some of that Lone Star way of living without the price tag that comes in living in one of those cities? You check out the more affordable options in the state.
The overall cheapest place to live in Texas when considering median price home, population, and transportation, is Sweetwater, Texas. Its median home price is $71,4000 which is 25% lower than the national average. The next cheapest cities are Monahans, Post, Brickenridge, and Progreso. The average living cost in Texas is 15% lower than the national average.
When looking for an affordable city, it comes down to a few important factors: population, median home price, school system, and access to larger cities where there may be more options as far as dining, entertainment, and nightlife.
Without further ado, here are some of the most affordable cities in Texas in 2020.
Do You Need to Hire Movers?
Get free, zero-commitment quotes from pro contractors near you.
1. Sweetwater, TX
Population: 10,518
Median Home Price: $71,400
When choosing the most affordable places to live in Texas, it would be tough to go wrong with Sweetwater. With a population of under 11,000, it is still substantially bigger than some of the other choices on this list, maintaining small-town status without being too small.
Sweetwater is also conveniently located on Interstate 20, which isn't that far from Abilene for those looking for a taste of larger city life. Most of all, it is very affordable on the whole. The median home price is just over $71,000, meaning homebuyers can find a decent home for far cheaper than in many areas throughout the state.
Lending to the cost-efficiency of Sweetwater is the fact that the cost of living is about 25% lower than it is in the average city across American. Given how high the cost of living is across the country, being able to find a comfortable home without breaking the bank can make all the difference in the world for homebuyers.
If that weren't enough, Sweetwater is home to West Texas State Technical College and award-winning grade schools as well. Young families can feel comfortable knowing that the future of their children is in good hands with the Sweetwater school system.
Sweetwater also shares a strong community spirit and the small-town way of life. That means getting to know your neighbors, lending a hand whenever one is needed. Sweetwater makes living life in Texas more affordable and a little quainter than living in a major city like Houston or Dallas.
2. Monahans, TX
Population: 6,990
Median Home Price: $111,900
With a current population of under 7,000, it is hard to get a smaller town with the proper modern touch. Perhaps the best thing about Monahans is that it is located right near Monahans Sandhills State Park.
Residents have the benefit of easily accessing a beautiful state park for riding bikes, hiking trails, and spending quality time outdoors with your family or friends. It even offers white sands, something that it is famous for, that is perfect for sand football and sand surfing. It isn't uncommon to even find a wedding taking place on the beaches.
Much like Sweetwater, the cost of living in Monahans is substantially lower than it is around the country. It is about 20% lower in terms of cost of living average than it is throughout the United States, making it more affordable for families on lower incomes.
The median home price is just a shade over $110,00, meaning quality homes are available for a very reasonable rate. For comparison, the median home price in Dallas is up to a whopping $366,000. In Monahans, finding a house for that price would likely put you in a substantially larger space.
Monahans may not be the traditional "small town", but it delivers with beautiful scenery and natural activities. Living in Monahan is definitely for the outdoor type who will spend most of their time exploring all that the state park has to offer.
3. Post, TX
Population: 5,469
Median Home Price: $99,900
Post, TX is one of the smallest towns on this list with a population of just under 5,500 total. Because it interconnects State Highway 207 and U.S. Routes 84 and 380, it is also at the foot of one of the largest mesas in all of North America, providing some of the most beautiful scenery that Texas has to offer.
Post is also extremely affordable. Compared to the average city in America, Post is roughly 30% lower in cost of living average. And despite the fact that the population is so small, it has actually grown 40% since 2000 and home values have been on the rise, growing 8.5% since last year alone.
Speaking of home prices, the median home price is just $99,900. Finding a decent home for under $100,000 is a rarity in American real estate. Knowing that you can not only find small-town living but a quality home investment is a major selling point for Post.
4. Breckenridge, TX
Population: 5,487
Median Home Price: $81,494
With a population of under 5,500, Breckenridge is scenic and beautiful, surrounded by a trio of lakes. Residents rave about the quality of life and small-town atmosphere that Breckenridge is able to provide.
Like others on this list, Breckenridge also has a much lower cost of living compared to the national average, coming in a full 25% less than average. The town is also considered to be a younger town given that the median age there is only 33.
With median home prices at just over $80,000, Breckenridge is an optimal place for young people that want to partake in small-town life. Even better, it offers a variety of educational and business opportunities, making it more attractive for young couples and families.
Breckenridge, due to its scenic location and proximity to a handful of lakes, makes for an excellent hunting area. The ability to get outdoors, enjoy the natural beauty, and partake in some hunting is a major selling point, especially in Texas.
5. Progreso, TX
Population: 5,953
Median Home Price: $77,058
Given that it is a small town with a population under 6,000, one may not expect a whole lot of Progreso, TX. But it is conveniently located a short distance from both the Rio Grande and the Progreso Lakes. Given these facts, it may come as a surprise that Progreso is one of the most affordable small towns in all of Texas.
With a median home price of just over $75,000 and a paltry median rental price of $550 per month, residents of Progreso can find some of the most affordable housing in Texas. Home prices are on the rise as well, making it a great place to get a starter home that could appreciate over time.
If that weren't enough, it is currently experiencing a higher than normal economic growth rate, providing ample opportunities to make a living despite the small population. And on top of it all, they get very pleasant and mild winters compared to some of the other areas of Texas.
6. Pecos, TX
Population: 10,254
Median Home Price: $112,443
Pecos has one of the larger populations among those on the list at just a hair over the 10,000 mark. It is also the largest city in Reeves County and it is located just a little south of the Mexican border, making it one of the furthest cities located near the southern portion of the state.
The median home prices are just a shade over $100,000 meaning housing is as affordable as it gets, especially compared to the larger cities in the state where median home prices can climb in excess of $300,000.
Not only is the housing cheap in Pecos, but it is growing at an incredible rate. In 2018, it was listed by Forbes as the second-fasting growing city in the entire country. That provides another attractive point for those looking to get into a small town with a lot of growth potential.
Pecos is famous throughout the state for its cantaloupes as well as being the site of the first-ever rodeo. It is also bordered by a desert and a river, providing a unique geographical aesthetic like few other cities can match.
7. Lamesa, TX
Population: 9,042
Median Home Price: $70,157
Lamesa is one of the five most affordable places to live in Texas with a median home price right at $70,000. Combined with a population just a little bit under 10,000, it is one of the preeminent small-town experiences in Texas.
Lamesa is just a stone's throw south of Lubbock, one of the larger cities in Texas. Another interesting fact about Lamesa: it is the birthplace of chicken-fried steak, a staple of diners throughout the country. It is so celebrated that they even have a chicken-fried steak cook-off each April.
If the chicken-fried steak weren't enough of a selling point, Lamesa is also home to the Dal Paso Museum. This is where a number of local artifacts are kept and put on display for visitors to see daily. It may not be an up-and-coming hot neighborhood like Pecos, but it is a fine place to enjoy an affordable home and small-town living.
8. Vernon, TX
Population: 10,384
Median Home Price: $69,494
With median home prices under $70,000 and the median rental prices under $700 per month, there may not be a more affordable place to live in the state of Texas. It also has a slightly larger population than just about every other entry on this list, coming in at nearly 10,500.
Vernon is also conveniently located within a 200-mile radius of Amarillo, Abilene, Oklahoma City, and even the Dallas Fort Worth area. That kind of convenient location makes it easy to experience all the sites and sounds of big city living without having to endure the big city prices that can come with it.
Vernon is also noted for its wide array of antique stores, offering up little pieces of history from Texas' past. It is also known for the Santa Rosa Roundup Rodeo, which takes place each May and draws a sizeable crowd for being in a small town.
Lastly, Vernon is also home to a well-respected community college. For families that have teenagers, it can be an additional selling point to have the opportunity for continued education so close to home.
9. La Feria, TX
Population: 7,328
Median Home Price: $70,400
La Feria, TX is conveniently located just a hop, skip, and a jump away from Rio Grande on Interstate 2, providing a convenient locale to something just a bit bigger and brighter than small-town life. With a population of just over 7,000, it is as quaint as it gets for small-town Texas living.
The median home price has climbed in recent years, having been under the $60,000 mark as recently as a few years ago. Currently, it is just about $70,000, showing that the small area is capable of financial and real estate growth.
Even better is the fact that La Feria is a very short distance away from both the Gulf of Mexico as well as San Padre Island. The latter in particular is a very well-known destination for those looking to take a winter vacation, making it a perfect escape when something bigger is desired.
If that weren't enough, La Feria was also listed by Country Home Magazine as one of the 200 Best Green Cities in America. With the movement towards better environmental awareness and living, that can be a real selling point, particularly among younger and more eco-conscious buyers.
Do You Need to Hire Movers?
Get free, zero-commitment quotes from pro contractors near you.
10. Harlingen, TX
Population: 65,436
Median Home Price: $156,000
One theme that you will have no doubt noticed is the fact that many of the most affordable places to live in Texas have populations of 10,000 or less. What may shock you, though, is that perhaps the cheapest place to live in the state is Harlingen.
With a cost of living that is roughly 17 percent lower than the national average, residents of Harlingen have access to greater employment opportunities than they might within any of the other towns on the list.
Additionally, the $156,000 median home price makes it affordable yet provides opportunity for consistently larger housing compared to the smaller towns on the list. Unlike some of the other truly small-town options on the list, it is also much easier to find larger homes throughout Harlingen, making it more appealing for those in a higher income bracket.

Ryan Womeldorf
Ryan Womeldorf has more than a decade of experience writing. He loves to blog about construction, plumbing, and other home topics. Ryan also loves hockey and a lifelong Buffalo sports fan.
More by Ryan Womeldorf
Published September 29th, 2020 8:43 PM