63 Views
8 Different Types of Recliners
April 19th, 2021 3:16 PM
Share
We're committed to finding, researching, and recommending the best products. We earn commissions from purchases you make using links in our articles. Learn more here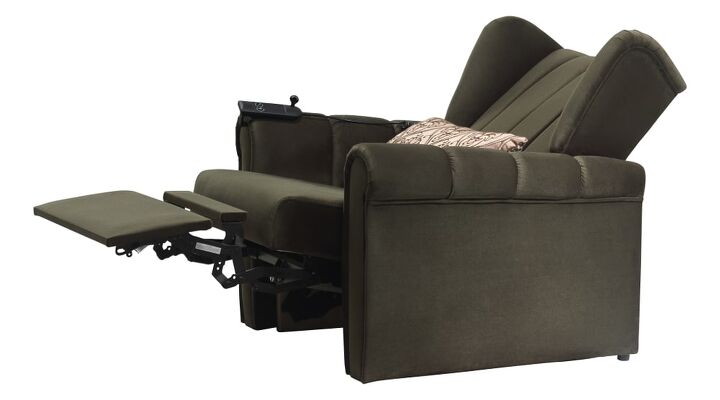 There are various types of recliners on the market that do a lot more than just recline and let you put your feet up. You can find different types of recliners that include many features that go above and beyond your standard recliner. Some will glide smoothly, and others can swivel a full turn, making it easier to grab items within arm's reach.
To find the recliner that is right for you, you'll want to consider style, comfort, and features. Various types of recliners include rocking chairs, massage, lift, standard/traditional, push-back, two-position, wall hugger, and orthopedic recliners.
How To Shop For The Perfect Recliner
Shopping for the perfect recliner can sometimes become a challenge. Once you have narrowed down your choices, it's time to explore the market. If you thought it was going to be an easy task, don't be so sure. There are several factors to consider when making your purchase such as color, design, cost, electricity consumption, and how useful it will be in your home.
Choose a fabric: The fabric is the first thing you'll want to consider. Whether you're using it in your bedroom, or a kid's room, the fabric is very important when it comes to cleaning. For example, if you're putting a recliner in your kid's room, you'll make sure you have an easy-to-clean fabric, such as leather.
Style: The type of style you decide on will depend on the placement of your recliner. Whether you have a large or small space, whether it will be used in a bedroom or formal room, it's important to decide on a style that will target its intended use.
Frames: Recliners come with different frames. Frames can be made using wood, metal, and hardwood. When purchasing your recliner be sure that the recliner's frame is sturdy and durable. It's worth mentioning that metal frames can be more durable than plastic frames. Hardwood is also a better material than regular wood.
Motorized: Recliners with motorized options are becoming more popular among buyers. Even though manual recliners are less expensive, motorized recliners are easier to use, especially for those with disabilities.
Safety: One of the most important things you want to consider when making your purchase is safety. I always recommend going to the store and testing recliners out yourself, as opposed to ordering right online without testing. For kids especially, you'll want to make sure there's not a large gap in the footrest area where their legs could become stuck.
8 Types of Recliners
1. Lift Chairs and Risers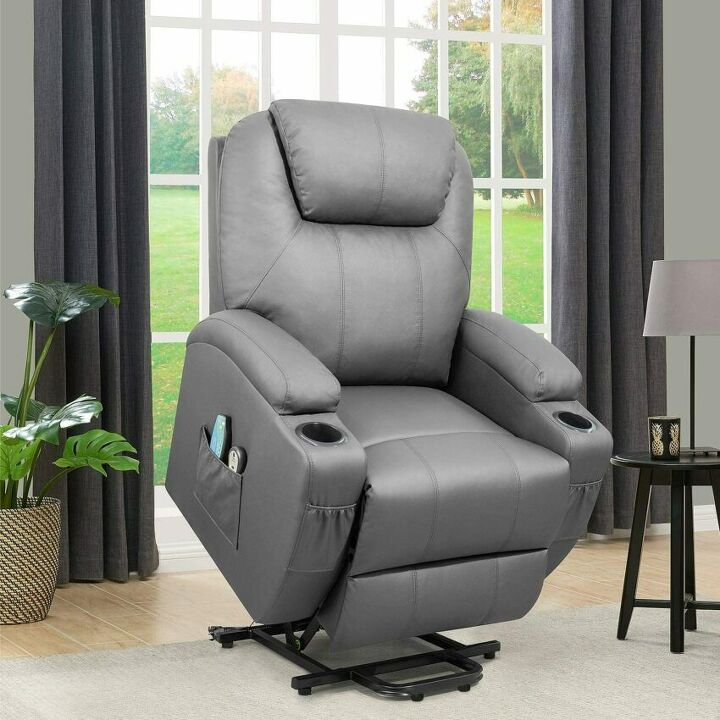 A lift chair recliner can help those who have mobility issues and can help them return to a standing position. This makes it a lot easier for them to get up and out of a chair. As people become older, more are beginning to purchase this recliner for comfort. Life recliners go beyond their mobility feature but are very comfortable.
Lift chairs combine aspects of recliners, massage, and wheelchairs all-in-one. Not only does this recliner move you from a sitting to standing position, but it also has heat and massage features. The mobility feature is paired with a motorized foot and backrest that allows the owner to easily control its movements. The remote control helps the owner operate the lift chair to their customization.
2. The Push-Back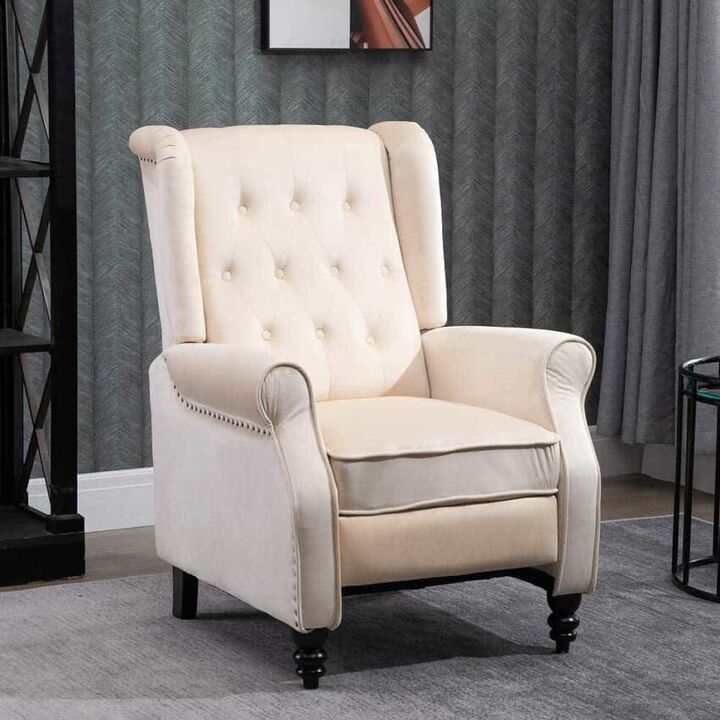 If you're looking for a recliner that doesn't take up too much space, the push-back recliner may be just for you. The push-back recliner is a manual recliner that allows you to recline using only your legs and feet. You can purchase this recliner in various styles and sizes. Since power is not required for this recliner, you can be flexible on the placement you choose in any room. Push-back recliners are easier to maintain as opposed to electric recliners because they are powered by your body weight.
3. Two-Position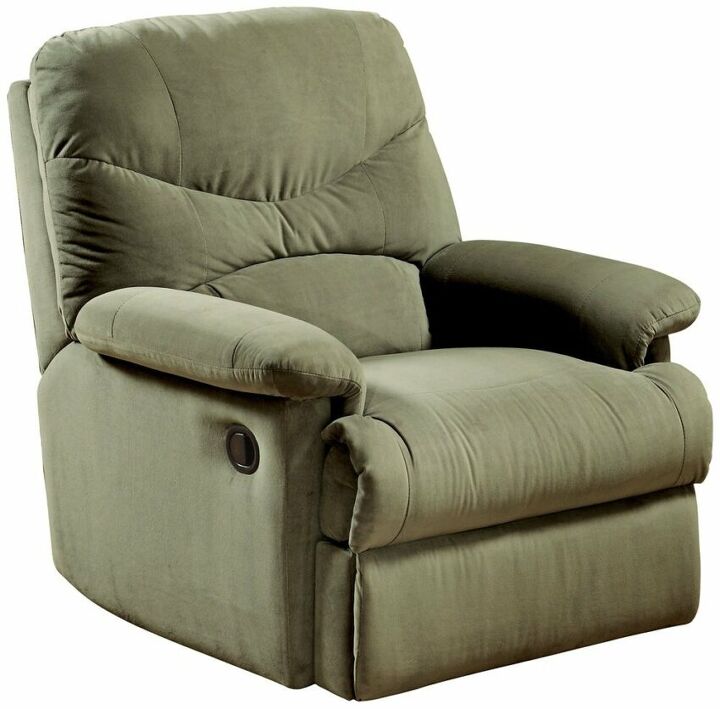 The two-position recliner reclines a few inches as the seat rises, as well as the ottoman. These recliners are considered more of a lounge recliner, but they also offer a lift feature as you're exiting the chair. Two-position recliners are easy to operate and very affordable. They have the advantage of using microfiber material that makes these recliners easy to clean. Providing extra comfort and support, they give supportive coils in the seat that can relieve stress and muscle pain.
This recliner features a small side lever that is very easy to pull and a footrest that gives a lot of support to both your back and legs.
4. The Rocker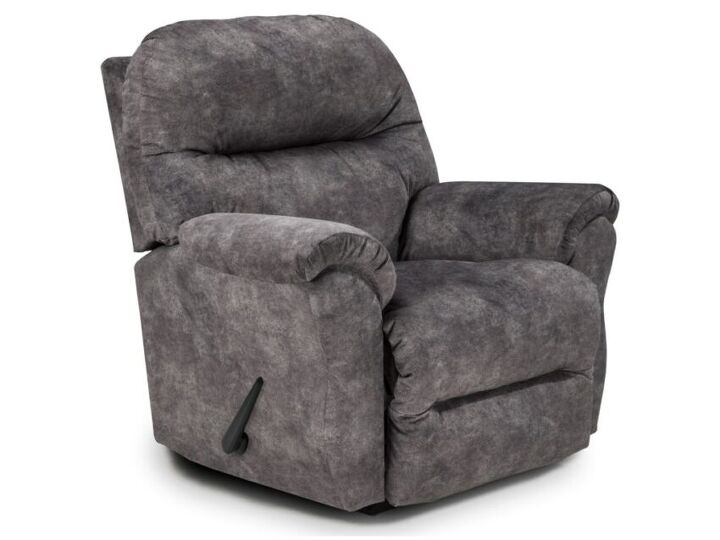 Rocker recliners are a favorite, especially for mothers with young children. The function of this rocker is exactly what it implies. It reclines on tracks that allow the chair to rock back and forth. Rocker recliners are very useful for those who have a hard time falling asleep at night.
This is why it is so appealing to mothers, especially those who are trying to rock their fussy baby to sleep at night. This rocker has plenty of cushion for comfort and features along with the side level that raises the footrest.
5. The Power Recliner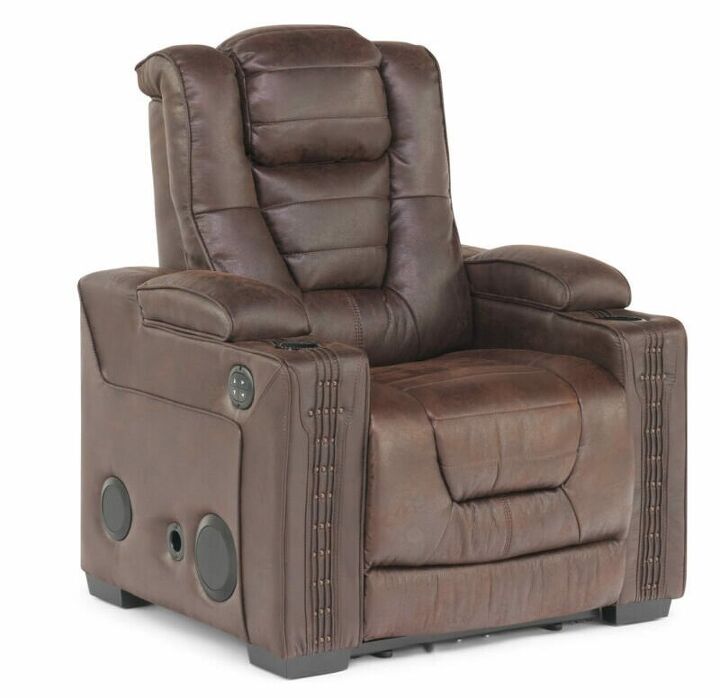 The power recliner is very similar to your standard/traditional recliner, but instead of having a lever or button on the side that releases both the seat and footrest, there is a power control that will electronically recline the seat to your customization. You may pick the angle of your choice when operating the controls. This allows the recliner to become very versatile because the owner can choose their settings.
6. The Wall Hugger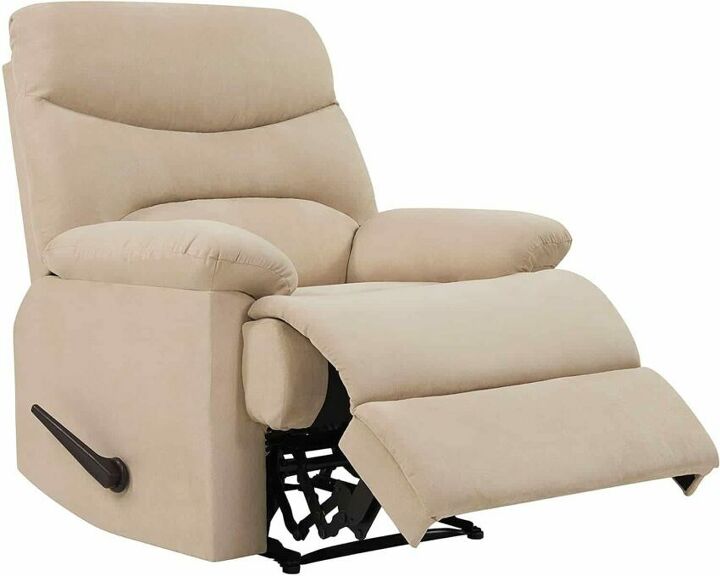 A wall hugger recliner is unique because you can place it closer to a wall. The design of it sits on its track. As you recline your seat back, the chair will move forward reclining away from the wall. Wall hugger recliners are a great space-saving option for those who are working with smaller rooms. The forward gliding approach with this recliner will do all the work to save you space and give you the ultimate feeling of relaxation.
7. The Massage Chair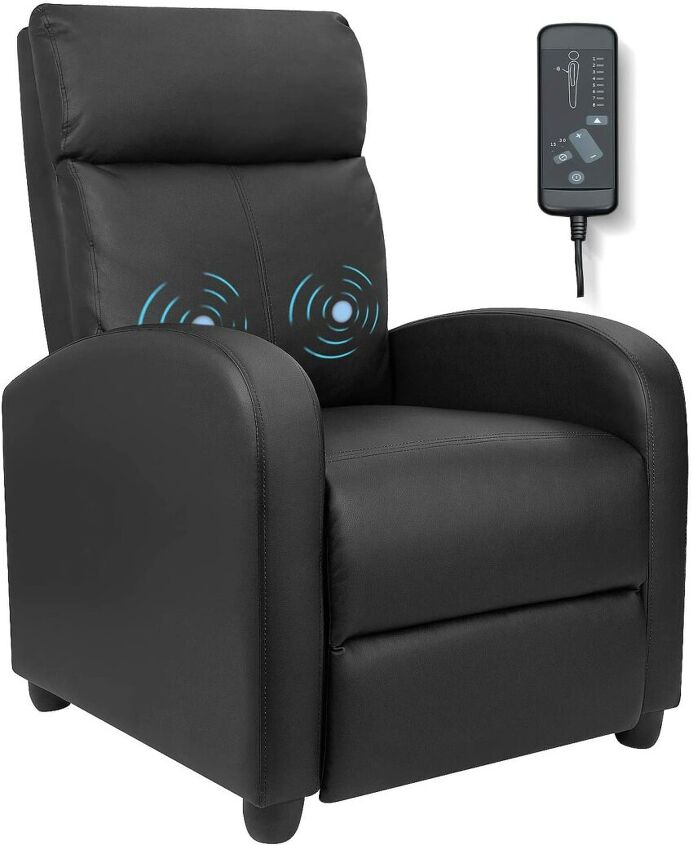 A massage recliner has the option to give you a robust or gentle massage, all while still providing you with plenty of comforts. Depending on your needs, the massages can range from therapeutic to relaxing. Massage recliners differ in price, design, and size.
If you're looking for a therapeutic massage, they can run larger. While they may not be aesthetically pleasing, they can ease aches, pains, and tension in your muscles. The massage recliners are designed to mimic a hands-on massage experience. They also can feature heat and roller compressions in addition to the massage. Recliners with a gentle massage can provide both relaxation and heat.
8. The Orthopedic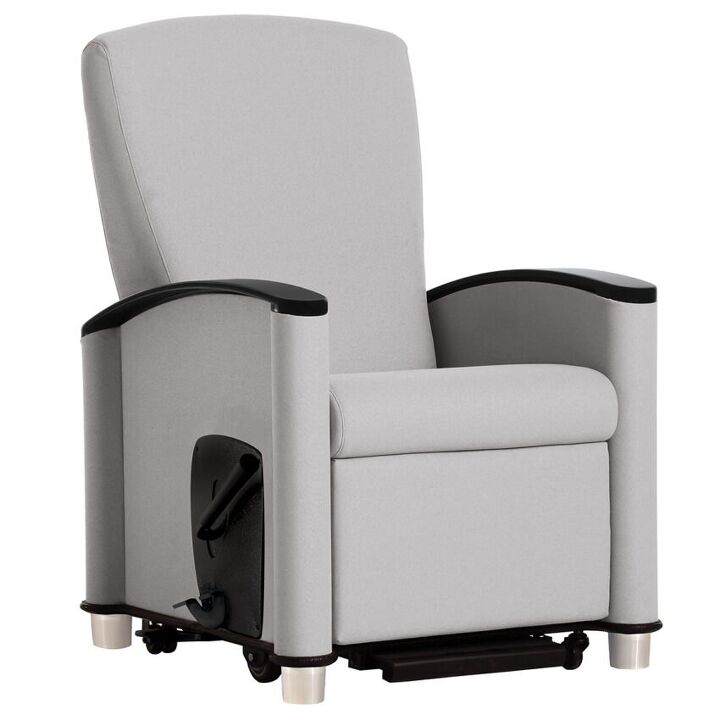 An orthopedic recliner will lift you effortlessly to avoid any strain on your body. This recliner is great for the elderly who may have trouble with their arms, legs, back, or hips. Made to specific size requirements, orthopedic recliners supper the user perfectly, giving them the optimum seating height, depth measurements, and width.
With this recliner, you can take the weight off your feet simply by touching a button or using a lever. The recliner is perfectly sized to fit your legs to give them the maximum support needed for your personal needs. This is great for when you're reading or relaxing.
Orthopedic recliners can also become designed using different styles and fabrics.
Features To Look For When Purchasing A Recliner
When you're in the market for a new recliner, you want to keep a lookout for certain features that come with it. Some recliners come with features that you may not be looking for, so keep an eye out and pay attention to only the ones you do want.
Angles
Recliners can recline back to a certain angle. They can recline back from one hundred and forty to one hundred and sixty degrees. Recliners that have a larger angle would be great for sleeping, even though they could be more expensive.
Rocker and Glider
Some recliners are made to rock or glide. Some rocking can move a tad, but some can also move more than you would like. Size and weight factors can come into play when considering the movement and could cause it to tip over.
Swivel
Some recliners are built with a swivel that makes it easier to grab objects when you're sitting down. Some recliners can swivel three hundred and sixty degrees, while others may only swivel one hundred and eighty degrees.
Heat Functions
Some recliners come with heat functions. Heat functions can be great for those that experience muscle aches and pains. This feature is mostly on higher-end recliners and those that also come with massage features.
Cupholders
If you're the type of person that loves having a drink within arm's reach, consider a recliner that comes with a built-in cupholder.
Power Controls
If you have difficulty in using manual controls, consider purchasing a recliner that has power controls and won't use a lot of arm strength. This is great for those who are elderly and have disabilities.
Appeal
The aesthetic of a room is very important so choose a recliner that would look great in the room you are considering. Choose a color that best fits.
Size
One of the biggest mistakes people make when purchasing a recliner is mistaking its size. Don't get a recliner that is too big that it may block any hallways. Also take into consideration the height of the person using it, as some recliners have higher backs than others and could be more comfortable.
Other Factors To Consider Before Buying
Everyone wants a great recliner to keep in their home that provides maximum comfort, but many question how to find one that fits their exact needs. If you're going to pick the right recliner for your home, you need to take extra consideration to make your selection. There are so many aspects you can review.
1. Cost
Price is one of the biggest things that buyers take into consideration when making any purchase. Remember that recliners are not just your standard chair. They require more technology and more design, which can increase the price for a standard chair design. Recliners do cost more than fabric chairs. You can easily spend anywhere from five hundred dollars to five thousand depending on how fancy you want to get.
Before purchasing, set a strict budget. The more accessories and features a recliner has, the higher in price it will be. Choose which features are the most important to you, and which you are willing to part ways with.
2. Ergonomics
A great recliner should be designed to fit buyers of any height, weight, and size. It should fit the body to provide not only minutes but hours of comfort. As you're choosing your recliner, test them out to see what the recliner is really about. Even the fanciest of recliners must provide lumbar support, as well as support for your legs and head.
3. Incline Mechanism
This may be something that is overlooked, but all buyers should pay attention to how the inside of their recliner works. If you're looking to purchase a high-quality recliner, you'll want to know how the motor works and know how it gives you more than just the option to recline. If you buy a recliner with a lever, the chair will pop back into place. If you buy one with a motor, you will get more position choices.
4. Skeleton
One other aspect that you're unable to see, but should pay attention to is the skeleton. The skeleton is what the recliner is made of underneath. The frame of a recliner should outlast the frame of a standard piece of furniture. As the year pass, you want something that won't break. It is best to look for recliners that are made from metal or hardwood frames. These will give you great value for your money!
Final Thoughts
Before fully deciding on what recliner you want to go with, one of the most important things you'll want to keep in mind is the comfort level. When most buyers are asked what the number one reason for buying a recliner is, it's comfort. Do you need a fancy recliner with extra features? Do you want it to be aesthetically pleasing? Is this recliner in my budget? These are just some questions to ask before making your final decision. I hope these recliner options helped you when making a final decision on your purchase.

Nicole Abbott
I'm a stay at home mom of 2 who loves DIY projects! Since childhood I've always enjoyed to design and put personal touches on rooms around my home that fit my personality. When I'm not writing I'm doing DIY projects, as well as homeschooling and caring for my 2 children.
More by Nicole Abbott
Published April 16th, 2021 2:58 PM