135 Views
What Are The 10 Safest Neighborhoods In Minneapolis?
November 30th, 2021 11:19 AM
Share
We're committed to finding, researching, and recommending the best products. We earn commissions from purchases you make using links in our articles. Learn more here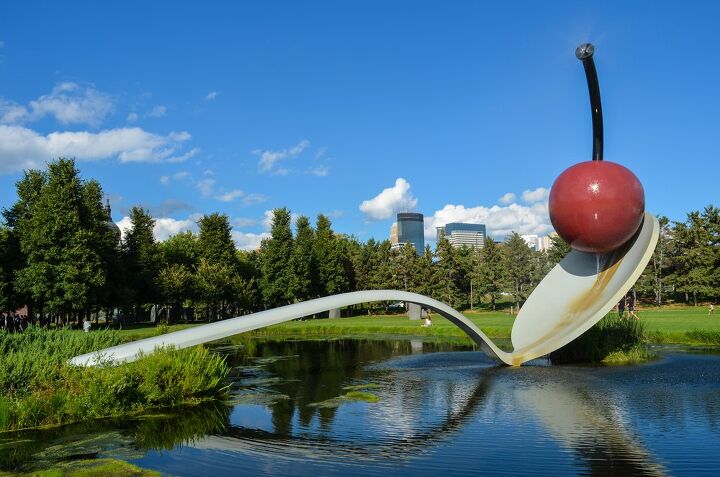 Minneapolis is a city that has a unique reputation in the world of real estate. The city is known for its polite (albeit icy) people, cold weather, and good food. It's also, sadly, the most dangerous city in the state of Minnesota according to its violent crime rates. If you want to move here, getting a secure spot is crucial to enjoying the town.
Linden Hills, St. Anthony Park, Kenny, Como, and Armatage all boast excellent safety scores in Minneapolis. Other top picks include St. Anthony West, Hale, Cooper, and Waite Park. Safety is crucial in Minneapolis real estate, so most of these properties are far above the average asking price.
If you want to stay safe in a city like Minneapolis, you need to know where you can and cannot go. Upgraded Home's got your back on this one.
Do You Need to Hire Movers?
Get free, zero-commitment quotes from pro contractors near you.
Is Minneapolis A Safe Place To Live?
Minneapolis is not a safe city to live in, for the most part. According to the most recent statistics, Minneapolis is one of the most dangerous cities in America as a whole. It also happens to be the most dangerous city in the state of Minnesota. No matter how you look at it, it's going to have its own hurdles.
If you have to choose between living in Minneapolis and living in its neighbor, St. Paul, it's often better to just choose St. Paul. In this guide, there are several suburbs that are considered to be "border" neighborhoods that are technically both.
What Are The Safest Neighborhoods In Minneapolis?
Now that we've made some introductions, we're going to look at the 'hoods here. Just be forewarned, the data on these neighborhoods has been varied and can be difficult to place. Since the crime estimates are variable, we didn't quite order these entirely by rank. We did the best we could!
10. St. Anthony West
We might be led to believe that there's truly someone looking out over the residents of St. Anthony West. This quiet yet youthful area is a hit among local college students, young professionals, and newlyweds. Why? It's pretty lively and is close to a number of amenities that people love.
St. Anthony West might draw youthful folks, but that doesn't mean that it's unsafe. It's safer than 82 percent of all Minneapolis suburbs.
9. Como
Como is one of those places that seems to appeal to a wide range of different people, and rightly so. This dense suburban area has a great reputation on Niche.com thanks to its great schools and supportive community. As far as amenities go, they have parks, a pool, and plenty of great places for families to grow.
Unlike others on this list, Como stands on the border between Minneapolis and St. Paul. As a result, it's a contentious pick. The stats we found ranked it high, but we couldn't find any specific information on crime reports in the area.
8. St. Anthony Park
Like Como, St. Anthony Park sits on the border between Minneapolis and St. Paul, which means that it's good for commuters that have family members working in both cities. It's a dense urban area that's absolutely filled to the brim with great amenities and a very active police force.
With a median home value of $310,000, it's pricey. However, we can't argue with the stats we found. According to Niche, only 8.1 robberies per 100,000 people happened here last year—no other reported crimes! (Take that with a grain of salt, though!)
7. Cooper
Cooper has a name that sounds like your childhood fictional best friend, but it's not just friendly in name. It's a genuinely friendly place to live. This is a quiet yet family-oriented residential community that is geared towards keeping kids in a great environment and building a strong school system.
While it's safer than 83 percent of all Minneapolis suburbs, it's not stopping there. An active neighborhood watch program is working to make this the safest place in the city.
6. Waite Park
Waite Park is a sparsely populated suburban part of the city and it's mostly known for having entertainment venues. Residents enjoy a lot of different restaurants, shopping venues, and parks that are perfect for kids. An ideal place for homeowner dreams, you can get a house here for a median price of only $253,000.
In terms of crime, it's hard to beat Waite Park. I mean, the theft rate is only a quarter of the national average! If that doesn't speak volumes about the care you can expect in this neighborhood, then we don't know what does.
Violent Crime: 81 per 100,000 residents
Property Crime: 1,102 per 100,000 residents
5. Kenny
Kenny might sound like a random guy's name, but it's a fairly distinguished neighborhood in Minneapolis. With an median home price around $336,000, most people agree that it's a good place to live. I mean, they have an active (yet refined) nightlife, great parks, as well as a fairly united community.
This particular neighborhood is far below the national average when it comes to its crime rates. So, if you're the type of person who likes to have a walk at night, this is a great place to live.
Violent Crime: 68 per 100,000 residents
Property Crime: 1,935 per 100,000 residents
4. Armatage
Armatage is one of the more rapidly-growing communities inside of Minneapolis, and its easy to see why there's a spike in demand. This is one of the safest areas in the entire state when it comes to violent crime. When you factor in the great public schools and ample diversity, it's easy to see the love of this community.
The median price for a house in Armatage is $329,000. So, it's definitely seeing a spike in demand, but with the amenities this area offers, who can blame people for loving it?
Violent Crime: 15 per 100,000 residents
Property Crime: 2,426 per 100,000 residents
3. Hale
Did you know that "hale" is an old English term for health? Oddly enough, this Minneapolis neighborhood has a healthy outlook on life thanks to its many parks and health-oriented people. The Nokomis Farmer's market is pretty popular, too. After all, that's a healthy way to enjoy the day.
Studies that we were able to source show that Hale is safer than 94 percent of Minneapolis neighborhoods. That's not an easy task to accomplish. It's also safer than most other cities in Minneapolis, so that means it could very easily become a top real estate investment in the region.
Violent Crime: 63 per 100,000 residents
Property Crime: 1,523 per 100,000 residents
2. Cedar-Isles-Dean
If you are looking for a place to live that has a little bit of everything, you probably will find this area to be a godsend. Cedar-Isles-Dean is noted for having tons of different shopping areas for quick trips to the store. In terms of employment, you're never going to have a hard time getting a job here.
There is a lot of networking to do with the upper crust of young professionals here. It's a good place to climb the corporate ladder, or at the very least, surround yourself with like-minded individuals.
Violent Crime: 76 per 100,000 residents
Property Crime: 2,141 per 100,000 residents
1. Linden Hills
Most locals who hear about Linden Hills immediately associate it with safety, kindness, and a deeply supportive community. It's a beautiful area with gorgeous housing, great schools, and tons of kid-friendly amenities. That's why it's regularly cited as one of the best places to live in Minneapolis.
Despite it being a strong compromise between the urban and suburban, it's insanely safe here. This is the kind of place where you can always feel safe jogging at night, and where you always know your kids are safe. Everyone from retirees to young families wants to move here. It's just an all-around nice place to live.
Violent Crime: 17 per 100,000 residents
Property Crime: 1,721 per 100,000 residents
Do You Need to Hire Movers?
Get free, zero-commitment quotes from pro contractors near you.
---
Related Questions
What is the most dangerous part of Minneapolis?
If you ask law enforcement, the answer is clear. The most dangerous part of Minneapolis is Hawthorn, a gang-infested area that has gained notoriety for its extreme incidences of violence. Minneapolis police warn people to avoid this neighborhood if at all possible. Other dangerous areas include Midtown Phillips, East Phillips, and Ventura Village.
Is it safe to walk through Midtown Minneapolis at night?
It's not really a good idea, particularly if you look wealthy or if you are not used to inner-city areas. If you must walk through Midtown, avoid doing it alone and try to avoid any streets that do not have a large number of people there. The good news is that police will often help tourists avoid the area or, at the very least, advise you where to avoid.
Are drug addictions a problem in Minneapolis?
If you are prone to drug addiction, then Minneapolis is not the right town for you. This area is known for having a serious crime wave related to drug dealing, gangs, and theft sparked by people trying to get their fix. Heroin and methamphetamine are currently the worst issues, but it's not unusual to hear of designer drugs, either.

Ossiana Tepfenhart
Ossiana Tepfenhart is an expert writer, focusing on interior design and general home tips. Writing is her life, and it's what she does best. Her interests include art and real estate investments.
More by Ossiana Tepfenhart
Published October 18th, 2021 6:03 PM