78 Views
What Are The Best Places To Live In Gainesville, Florida?
January 13th, 2022 7:55 PM
Share
We're committed to finding, researching, and recommending the best products. We earn commissions from purchases you make using links in our articles. Learn more here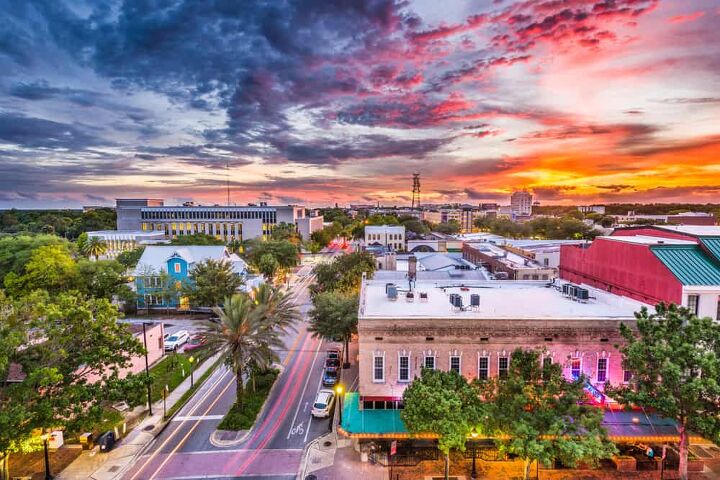 Gainesville, Florida, is in Alachua country and is in the Northern part of the state. There are 46 schools in this district, and most of the younger kids attend these schools. Most of the schools you will see come highly rated, making it super appealing for young families and young professionals with kids to move there.
The nightlife is low-key but super fun, and the shops can be really unique in this area. If you are looking for good neighborhoods to live in, there are a few to look through, each providing different features.
Some of the best neighborhoods and places to live in Gainesville include; Downtown Gainesville, Midtown Gainesville, Northwest Gainesville, and a few other areas. The population of the entire area is 132,127, and each area has its own smaller population.
Most of Gainesville is highly rated among the population, but each area will be known for something. So, take a look at the list below and find which area is the best for your lifestyle. You will be blown away by the options Gainesville has for you.
Do You Need to Hire Movers?
Get free, zero-commitment quotes from pro contractors near you.
What Are The Best Places To Live In Gainesville, Florida?
Here are the top ten places you should look at living in Gainesville, Florida. Some of these smaller communities are gated, and others are streets with coffee shops and restaurants. Many of them have the same school district where all of the kids can make friends and meet. Overall, most of Gainesville does not have much crime, so each neighborhood may have no crime at all. Or, so minor crime, they don't get reported often.
Downtown Gainesville
Midtown Gainesville
Northwest Gainesville
Sorority Row & South Gainesville
Tioga & Haile
West Gainesville
LongLeaf
Newberry Oaks
Springtree
Arbor Greens
The Top 10 Places To Live in Gainesville, Florida
Here are the top ten places to live with more details on each area.
1. Downtown Gainesville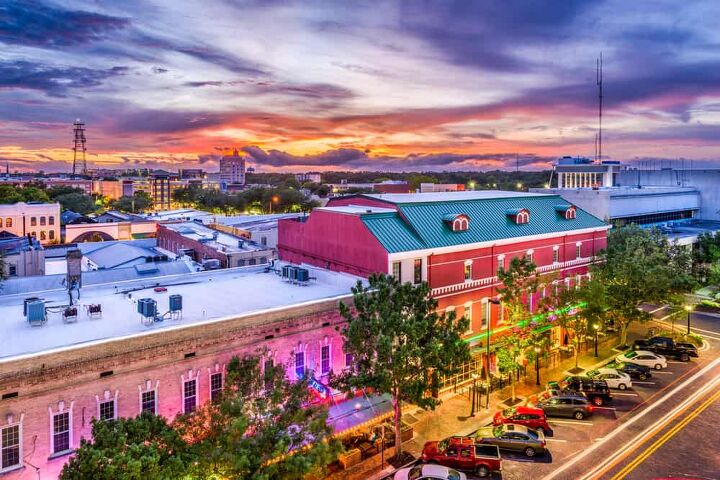 This is a neighborhood packed full of bars, restaurants, and shops on the east side of the city. There are weekly farmers markets to attend and activities like art festivals going on all year long. The nightlife is rich and fun, and there is so much going on that you will never be bored living in this area.
This is a neighborhood full of historic homes to rent or new modern condos. The average home value for a place here is $192,537, while the median rent per month is $1,321. Most people choose to rent out of convenience and what is on the market, but you may be able to find homes to purchase.
2. Midtown Gainesville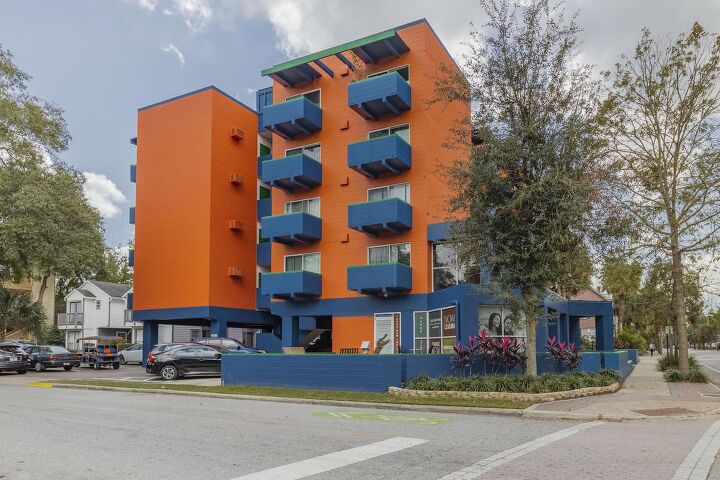 Midtown is very close to the University of Florida campus, so you will see many students renting out luxury apartments. There is a lot of nightlife in this area to keep the kids entertained, and it is not the best if you're looking for a super quiet area. This is great for young professionals and students looking for affordable places to live within the university's distance.
There is not much parking available, and most of the housing you will find is meant for students to rent. The median price of rent in this area is around $700, which is perfectly reasonable for students. You will not find many homes that are owned or on the market in this area.
3. Northwest Gainesville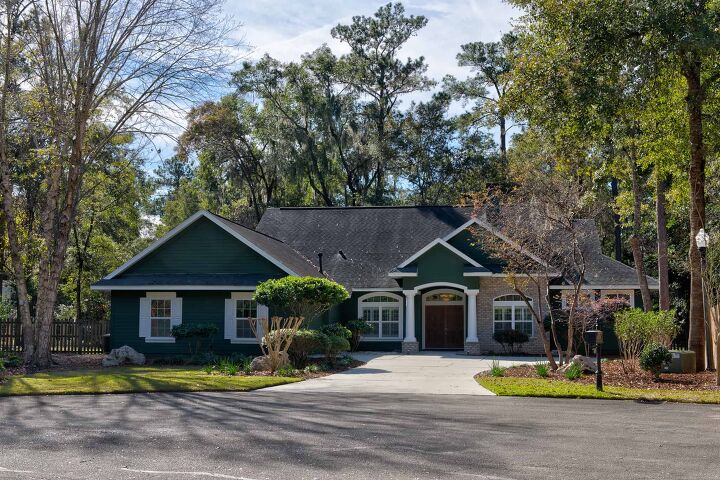 This is a family-friendly area, a type of neighborhood that has trees lining all sidewalks and homes. It is super low traffic making it an easy neighborhood to get in and out of. The houses are meant for families, being slightly bigger and easier to buy instead of rent.
This is a perfect area for families looking for a quiet place to live and let their kids run around. It is a neighborhood that is a little bit more spread out than the other places to live, but there are still shopping options 15-20 minutes away.
4. Sorority Row & South Gainesville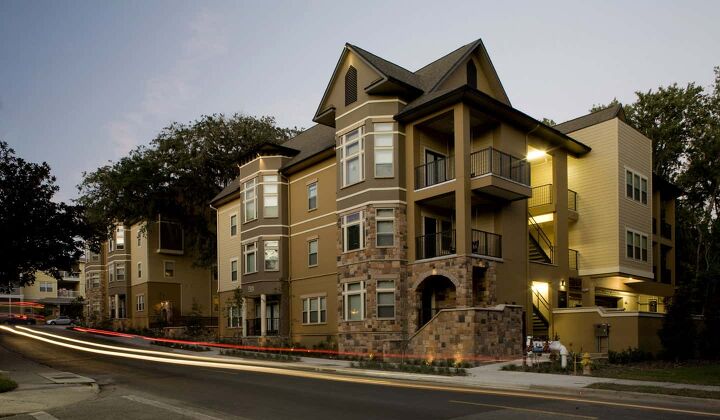 If you're in search of a place that is less populated and close to natural areas like Paynes Prairie, this is your spot! It is a quiet and calm neighborhood that is perfect for people looking to live a small way from the city. Part of the neighborhood is closest to the UF campus, but most of it is spread out and not developed.
This means the farther outhouses will have years or nice views from their apartments. If you are looking for a house in Florida near Gainesville, this is the perfect place as it has a wide range of houses and a lot of condos to offer.
5. Tioga & Haile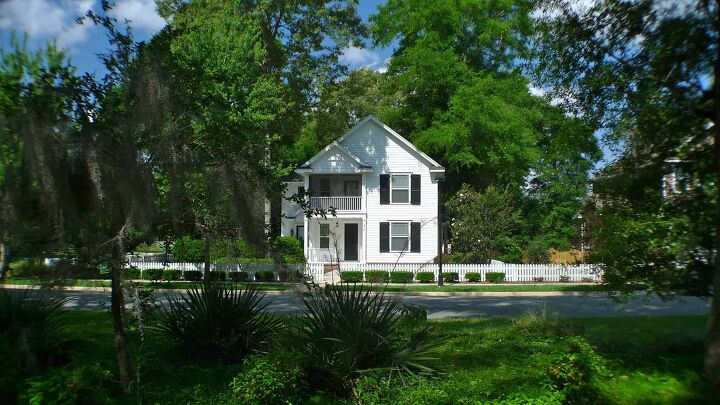 Both of these places are a few miles from the southwest of Gainesville. Both have a decent amount of coffee shops and restaurants. These areas have a really nice town square with pretty views and more local shops to browse through.
They are not close to campus, so you will find fewer students in the area and more families trying to enjoy their day. There are many playgrounds in each neighborhood and trails people can walk on for a short day hike.
6. West Gainesville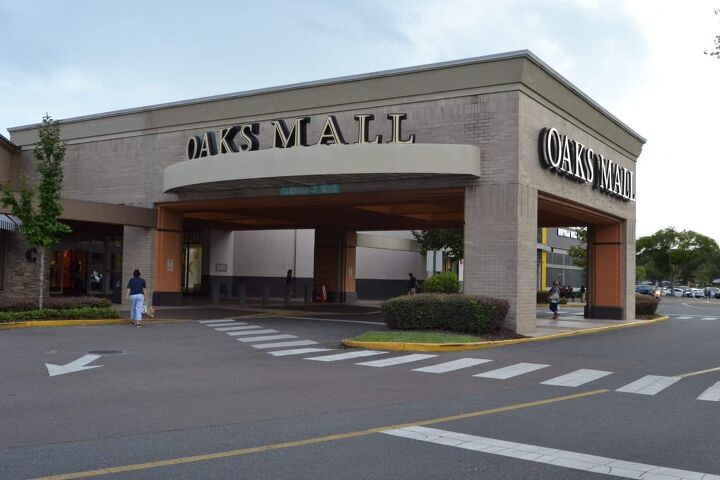 One of the best reasons to move to West Gainesville is that it is close to UF without being right next to it. You will find a good number of students but also a lot of families in this area.
The Oaks Mall is in this neighborhood, and it draws a large number of crowds and festivities throughout the year. There are museums, a butterfly rainforest, and a performing arts center in the neighborhood. The only downside to living in this one area is that there can be a tremendous amount of traffic in the mornings and evenings when everyone will work.
7. Duckpond
This is a great place to live near downtown and attracts many of the artsy folks. The area is really diverse and has a lot of amazing homes for sale. Most of the buildings are historic and have had their original architecture preserved, making it a pretty neighborhood to walk through.
The Thomas Center is in this neighborhood, and many different things get hosted here. You can see museum exhibits set up, performing arts, and more. There are historic homes for sale, and many condos and apartments can be rented out in this area.
8. Sugarfoot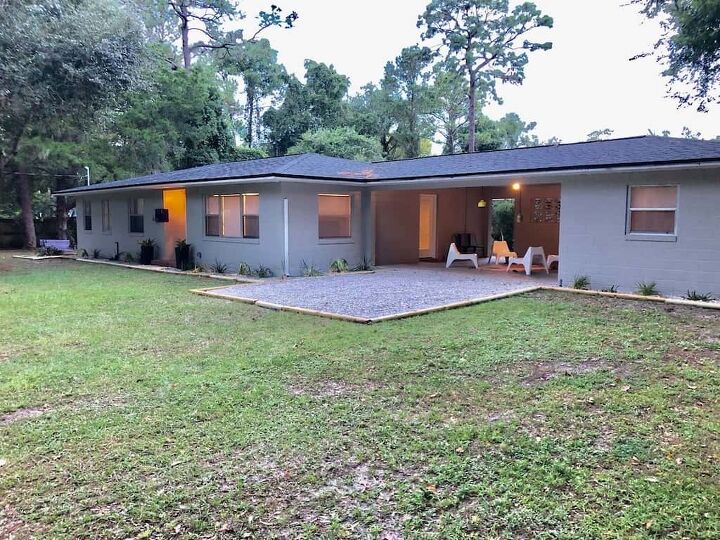 This is a super family-friendly neighborhood that is perfect if you are a small family looking to raise children. This is a neighborhood away from the city, and in a more secluded part of Gainesville, it's also away from the bustle of the University. There are major roads and routes that still make this part of town easily accessible and easier to get out of. There are many parks throughout this neighborhood and other activities that draw in the small community.
9. Springtree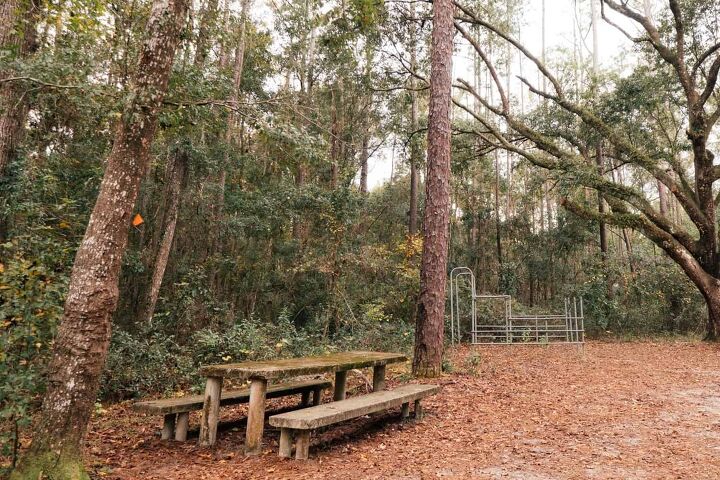 In this town, there are tons of recreational areas that the community loves. There is the Split Rock Conservation Area and Corfin Nature Park, along with a few others. They are easily accessible from the neighborhood and make great walks for the whole family. In this town, you will also find that the Natural History Museum takes the kids to.
There are houses, condos, and townhomes for sale, or you can easily rent out a place big enough for your entire family. There are also many coffee shops, restaurants, and small cafes for you to enjoy. The night scene is not as lively in this town as downtown would be.
10. Hazel Heights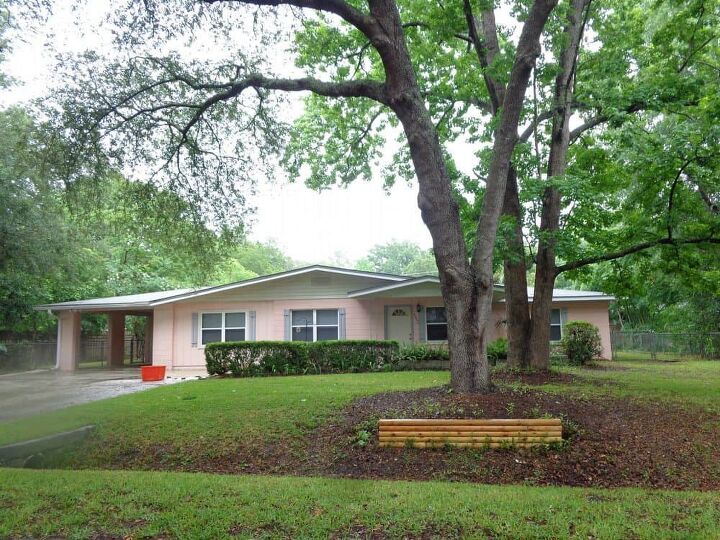 If you are looking for something more affordable, this is the place to be. This is a neighborhood-based on location, convenience, and price. The neighborhood is rich with cafes, bars, and restaurants but is incredibly affordable. Most places are up for rent, but a few people do choose to own their homes because the median home value is lower than in other areas of Gainesville.
Is Gainesville, Florida Safe?
Overall you may find very little information on the crime rate per district in Gainesville, Florida. However, we can help you determine the overall crime rate in Gainesville. Your chance of being a victim of any type of crime is 1 in 24, which is 68% higher than the national average. Here are the statistics that are noteworthy in the area.
Violent Crimes Per 100k: 687
Property Crimes Per 100k: 3,488
Population: 132,127
The population is smaller than in some other cities, but it is still large enough that most of the crime will not involve you or happen to you. Most people in the listed neighborhoods review the crime as being low and not affecting them.
However, it does still happen, and the best thing you can do is be prepared. When you live in any city, petty crime will always take place. If you are concerned about it, move to one of these small communities that are super tight-knit.
Most of these smaller neighborhoods in Gainesville, Florida, have less crime rate, and most of it unreported or reported with all of the Gainesville Florida crimes. The best way to figure out if a neighborhood is safe is to do your research, and potentially ask current residents how they like the area.
Areas to Avoid in Gainesville, Florida
If you want to take extra precautionary steps, you should stay away from neighborhoods like NW 13th Street and NW 6th Street. You will not find entire neighborhoods with high crime rates on specific streets where petty crime is known to happen. Many people will claim this is a very safe city to live though statistics and reviews will always be skewed. One thing you can be assured of is a tremendous police force in Gainesville to help you when you need it.
Do You Need to Hire Movers?
Get free, zero-commitment quotes from pro contractors near you.
More Related Guides

Upgraded Home Team
We are a team of passionate homeowners, home improvement pros, and DIY enthusiasts who enjoy sharing home improvement, housekeeping, decorating, and more with other homeowners! Whether you're looking for a step-by-step guide on fixing an appliance or the cost of installing a fence, we've here to help.
More by Upgraded Home Team
Published March 24th, 2021 9:24 PM