57 Views
13 Best & Safest Places to Live in Florida
April 19th, 2021 3:05 PM
Share
We're committed to finding, researching, and recommending the best products. We earn commissions from purchases you make using links in our articles. Learn more here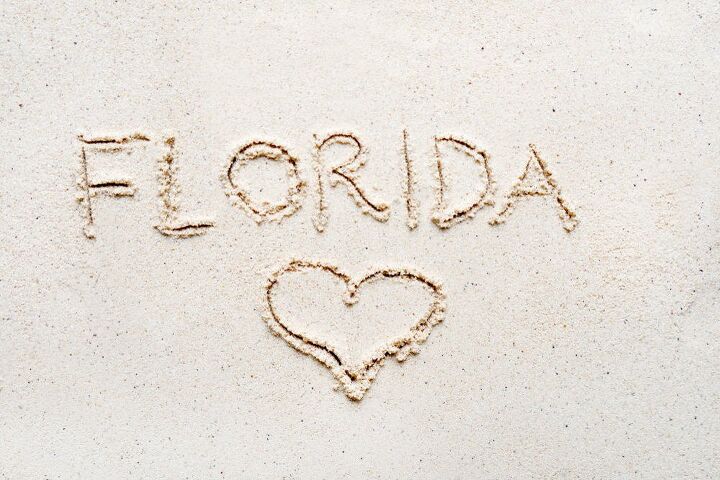 If you love warm weather, long beaches, and all-year-round summer days, then you're probably dreaming about living in Florida. However, not only the weather is there to love about the Sunshine State – other perks of living here include affordable costs of living, the housing market, and of course, the lifestyle on the whole.
Everyone that relocates to Florida comes with their reasons – either they landed a great job opportunity, wanted to spend their retirement in a place with warmer weather, or they just want to take advantage of the tax-free state and its more affordable housing market. Regardless of what the reason might be, moving to Florida is not a bad idea.
Do You Need to Hire Movers?
Get free, zero-commitment quotes from pro contractors near you.
Top 13 Best Places to Live in Florida
| | |
| --- | --- |
| Rank | Location |
| 1 | Miami |
| 2 | Tallahassee |
| 3 | Daytona Beach |
| 4 | Port St. Lucie |
| 5 | Sarasota |
| 6 | Lakeland |
| 7 | Venice |
| 8 | Orlando |
| 9 | Jacksonville |
| 10 | Pensacola |
| 11 | Tampa |
| 12 | Melbourne |
| 13 | Naples |
If you're one of those lucky souls who are capable of moving to Florida, you're probably here looking for the best places to live in Florida. If that's the case, then you must check out our compilation of the best locations to check out in Florida. Based on the factors of affordability, desirability, access to quality healthcare, and more, we come up with 13 of the best places that might be ideal for one's needs.
1. Miami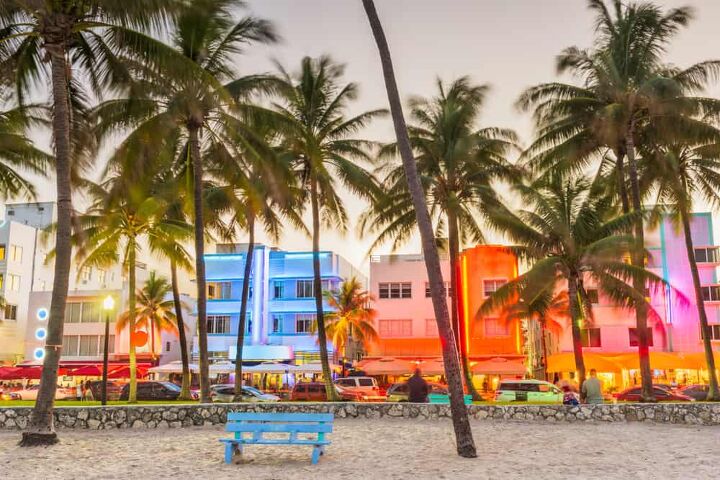 Population: 470,914
Median Home Price: $365,676
Average Home Rental Rates: $1,702
Median Household Income: $41,818
The first on our list, of course, is Miami. The most populous city in Florida is unsurprisingly one of the most sought-after places among homebuyers looking to settle in the Sunshine State.
Located in the southern tip of the state, it's also a major tourist spot for its year-round warm weather, lively nightlife, and vibrant culture. Miami's net migration is also increasing, putting it in 11th place nationally by population growth.
The Magic City's proper attracts young professionals with a variety of trade and banking careers, while Miami Beach still has a party-hard vibe. On the other hand, suburbs like Coral Gables, Key Biscayne, and Doral are chosen locations for raising families.
Miami's cost of living and housing is a bit higher than the national average. Despite this, it remains one of the best places to live in Florida for many reasons. The median age in the city is 40, tilting older because of the large number of baby boomers and retirees moving here. And not surprisingly, a lot of singles live in Miami as well.
2. Tallahassee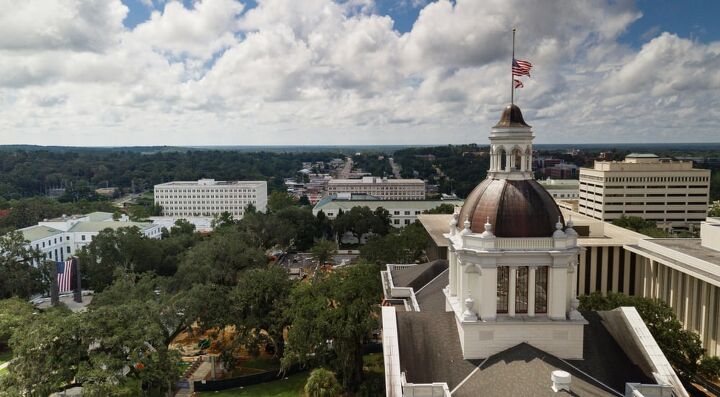 Population: 193,551
Median Home Price: $193,170
Average Home Rental Rates: $1,253
Median Household Income: $42,418
Located in the Florida Panhandle, the state's capital, Tallahassee is also the largest city in the region—and there are a lot of reasons why this city continues to grow. Tallahassee usually escapes attention, relatively because it's more of a big college town.
Tallahassee is a mid-sized mix of different defining elements. And while it is the state's capital, it carries a different character compared to the coastal towns that are more aligned with the image of the state.
As a college town, it is home to Tallahassee Community College, Florida A&M University, Florida State University, and Flagler College. It is – in terms of character and appearance – more of a Southern city than a Florida one. It is exceptionally laid-back with proper buildings, grid street, with a canopy of soaring trees, and cotton fields just outside the town.
Aside from the laid-back community, Tallahassee residents also enjoy the lower cost of living in the city and more affordable housing options. The transportation system is also great! Its nightlife, shopping opportunities, and wonderful activities and amenities like local parks, museums, and festivals add to reasons as to why this is one of the best places to live in Florida.
3. Daytona Beach
Population: 68,866
Median Home Price: $167,967
Average Home Rental Rates: $1,028
Median Household Income: $32,932
If you are a motorcycle enthusiast, race fan, or just love being on the beach all the time, you wouldn't want to miss out on Daytona Beach. Many retirees overlook Daytona Beach, but those who are truly scratching the surface when searching found that it's absolutely a great place to live.
Among the countless advantages of living here is that you'll have access to not only Daytona Beach itself. You'll also have access to adjoining towns and communities such as South Daytona, Port Orange, Ponce Inlet, Holly Hill, and Ormond Beach that offers a range of living options at different prices.
A lot of things that make Daytona Beach a known vacation spot also the reasons why it is a great place to live. Fishing is a popular hobby, and residents could be seen flinging from a pier or the deck of a yacht.
If you prefer a land-based recreation, then golf is also a known hobby for many residents here. And of course, there's racing: The city is home to the Daytona International Speedway, the area frequently welcomes NASCAR fans from all over the world.
The cost of living and median house prices in Daytona Beach is slightly lower than the national average. Furthermore, daily expenses like utilities tend to be cheaper here, and Florida residents don't need to pay extra income tax as well – one of the top reasons why the state is a great place to retire.
4. Port St. Lucie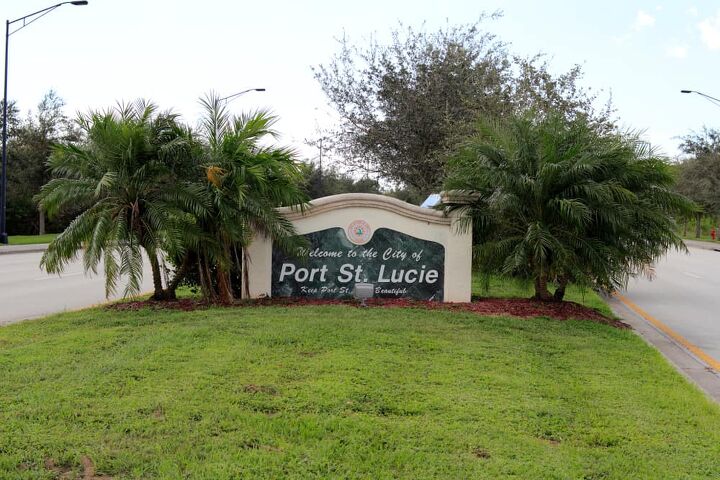 Population: 195,248
Median Home Price: $243,346
Average Home Rental Rates: $1,268
Median Household Income: $48,898
Located on the southeast side of the state, Port St. Lucie ranks high in practically all categories. Port St. Lucie has a more relaxed atmosphere than its larger neighbors.
Its clean streets and calm neighborhoods are built around beautiful waterways and verdant green golf courses. Compared to the housing market in South Florida, housing in Port St. Lucie is cheaper. Although it may change as the place's popularity continues to rise.
The city's natural side is bolstered by its world-class amenities. The New York Mets come to town for every spring to train as the residents are cheering on the home minor league team.
There are also all-inclusive resorts that give locals and tourists alike the chance to escape. These resorts offer day and night passes that grant access to the restaurants, spa, entertainment, swimming pools, paddle boarding on the river, and other water activities.
5. Sarasota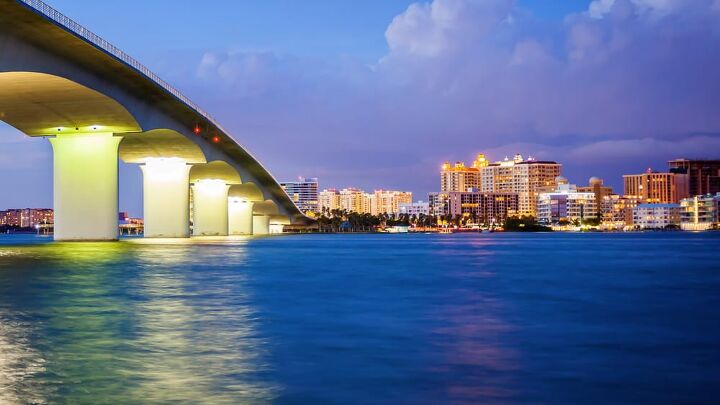 Population: 57,738
Median Home Price: $287,207
Average Home Rental Rates: $976
Median Household Income: $41,670
Located southern part of Tampa, Sarasota is another sought-after place among Florida homebuyers. It does have a pretty high tax rate of 15.60%, but the number of recreation centers and medical centers makes up for it.
Sarasota carries the fundamental elements of what a lot of people consider paradise. As the number of populations gets bigger, the place has to keep up with infrastructure needs.
If you love the outdoors, you'll surely fall in love with Sarasota. The city boasts a lot of parks downtown, not to mention, the massive Myakka River State Park. There are also many golf courses. And then, of course, who wouldn't the beaches? Siesta Beach and Lido Beach have been popular for its clear water and white sand.
If you want to avoid bigger crowds, then check out Venice Beach, Longboat Beach, Bradenton Beach, or the beaches along Anna Maria Island, all of which are a short drive from the main street.
This is also ideal for those looking for properties that are cheaper than what you'll find in Miami. However, because of the increasing number of people wanting to move here, the good deal on the properties might be short-lived.
6. Lakeland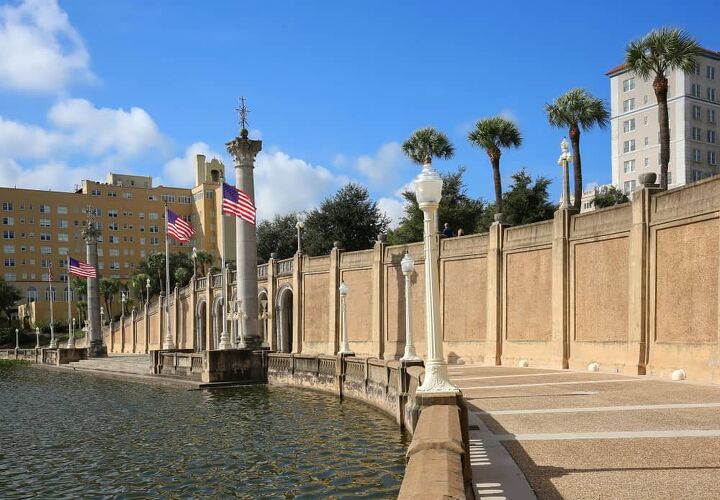 Population: 110,516
Median Home Price: $187,379
Average Home Rental Rates: $1,084
Median Household Income: $39,238
Aptly named for its 38 magnificent lakes, Lakeland is filled with Old Florida natural beauty and history. Traces of Lakeland's history, like Munn Park and Polk Theatre, remind residents of the city's 19th-century origins.
The location of Lakeland offers the residents easy access to locations and attractions that people are interested to see and experience. The location also gives access to Orlando where Walt Disney World Resort and Universal Studios are located.
Lakeland gives off a balance between a small-town vibe and large resort amenities. In this city, you'll find many public golf courses and state parks, while downtown presents a variety of shops and restaurants.
While nightlife is limited, you'll still find bars and restaurants that are ready to serve you at night. If you're looking for nighttime entertainment, you better check out the RP Funding Center, which holds everything from dance performances and festivals to concerts and sporting events.
7. Venice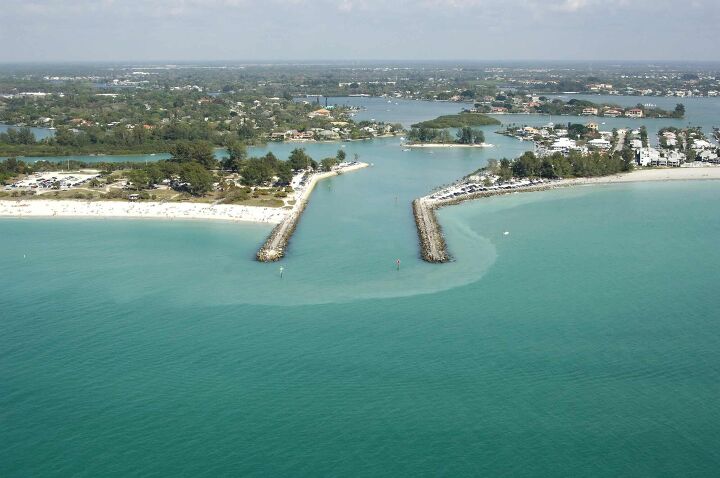 Population: 23,376
Median Home Price: $280,156
Average Home Rental Rates: $1,294
Median Household Income: $48,103
Venice to be Florida's best-kept secret until it was added as one of the best places to retire and become known for having some of the best beaches. Within the last decade, it has become a popular option among Florida homebuyers for the beauty it offers.
Venice is a small town located on the Gulf coast of Florida. It's approximately 40 minutes or so south of Sarasota, which is bigger, but not huge either.
The island part is probably the best part of Venice. This is where the marina and a small beach were found. It is a very affluent place with spectacular homes and charming little shops.
If you are a shark lover, this town would be a wonderland for you. After all, it's not called the shark's tooth capital of the world for nothing. The town holds the annual Shark's Tooth Festival, which attracts visitors all over the world.
8. Orlando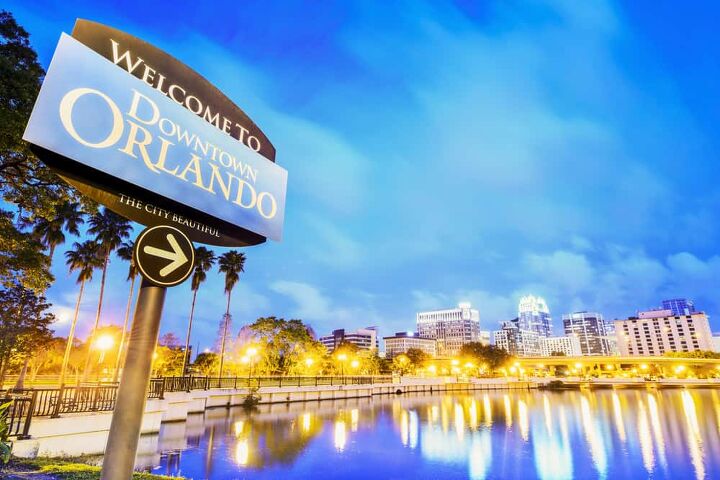 Population: 285,713
Median Home Price: $269,743
Average Home Rental Rates: $1,435
Median Household Income: $51,820
Of course, Orlando shouldn't be on the list when talking about the best places to live in Florida. Known as the Theme Park Capital of the World, Orlando attracts as many as 55 million tourists annually, mainly to visit Walt Disney World Resort and Universal Studios.
However, if you're considering moving here, tourism is beside the point. Orlando has a lot more reasons why it draws new people who want to call it their home.
One reason is the lower unemployment rates compared to the rest of the country. On top of that, the public education system can hold its own, and of course, the great public transportation. This is also a haven for those who love sports. Baseball, basketball, ice hockey, and women's football, you'll surely find something for you.
However, an unsurprising drawback is the higher median price of houses. But then again, the fact that the state doesn't have state income tax makes up for it.
9. Jacksonville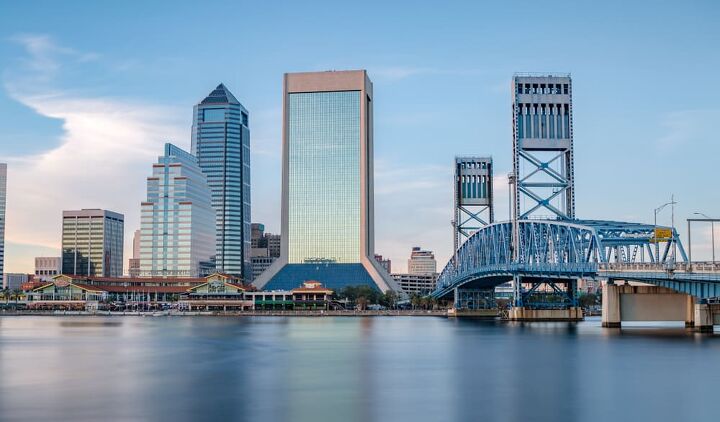 Population: 903,889
Median Home Price: $203,055
Average Home Rental Rates: $1,109
Median Household Income: $54,269
Jacksonville is the largest metro area by landmass in the continental U.S. and the biggest population in the state. So, unsurprisingly, this city offers a range of culturally and visually diverse neighborhoods.
Despite its size and number of populations, the city is one of the most affordable places in Florida. The cost of living and median home price draws an influx of families and retirees to the region. With many colleges and universities, Jacksonville is also well-educated – Florida State College and the University of North Florida are located here.
Aside from affordability, another thing you can enjoy here is access to many water and outdoor activities. On top of that, the city is also continuously thriving in theatre, football, and bar scene.
When it comes to getting a job, there is the Naval Air Station, which is one of the largest employers in the city, along with banking and health job industries offered by Blue Cross Blue Shield, Bank of America, Citi Bank, Baptist Health, and others.
10. Pensacola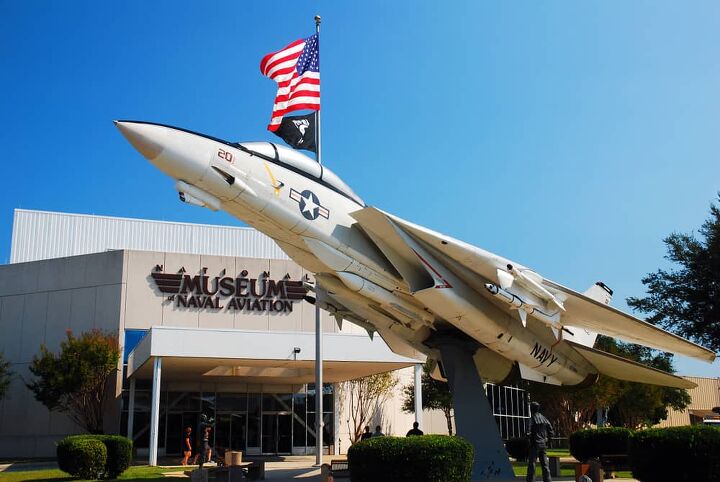 Population: 52,713
Median Home Price: $165,989
Average Home Rental Rates: $1,042
Median Household Income: $46,424
Pensacola is the most northwestern city in the Florida panhandle and is just 13 miles from the border of Alabama. A waterfront city, Pensacola is known for its white-sand beaches and rich history.
If you love the outdoors, you will fall in love with this place. Being in this area, you will enjoy plenty of public parks, and great access to brackish bays, and of course, the beautiful beaches along the Gulf of Mexico.
A lot of residents enjoy angling and other water activities. By land, you can enjoy playing a round of golf or explore a lot of other recreational parks and nature trails. If you want to be more adventurous, go ahead and try paragliding or parasailing.
And like most places listed here, the cost of living in Pensacola is also lower than the national average. The median home value and average monthly rent are so much lower.
11. Tampa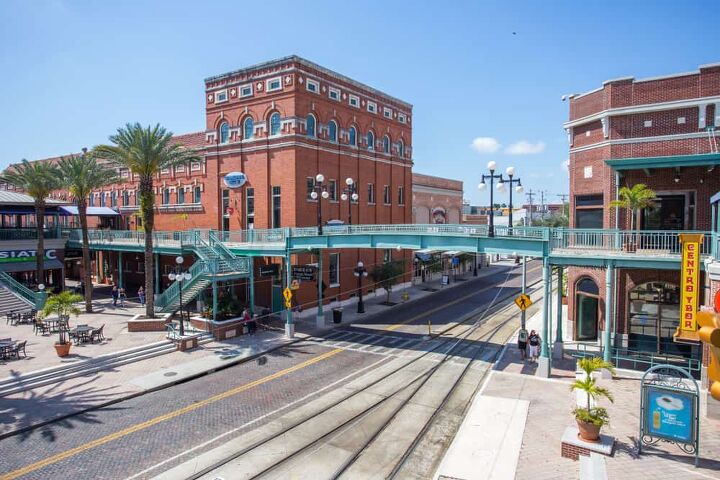 Population: 392,890
Median Home Price: $268,424
Average Home Rental Rates: $1,359
Median Household Income: $54,599
Living in Tampa is like being on a vacation all year round. Located north of the bay area, Tampa has a spectacular social scene. Once known as The Cigar Capital of the World, it also has a thriving Hispanic Community. If you were never a fan of cities, Tampa may change your mind. It truly is a melting pot of cultures and entertainments.
Downtown, there are so many beautiful areas to eat, shop, and do fun things. Having local hockey, football, and baseball teams is something every sports fan will love as there are always sporting events to go to.
This is why it's not surprising that more and more people decide to move here. Most residents are transplants from different parts of the country, drawn by its recreational activities, good weather, job opportunities, and retirement communities.
12. Melbourne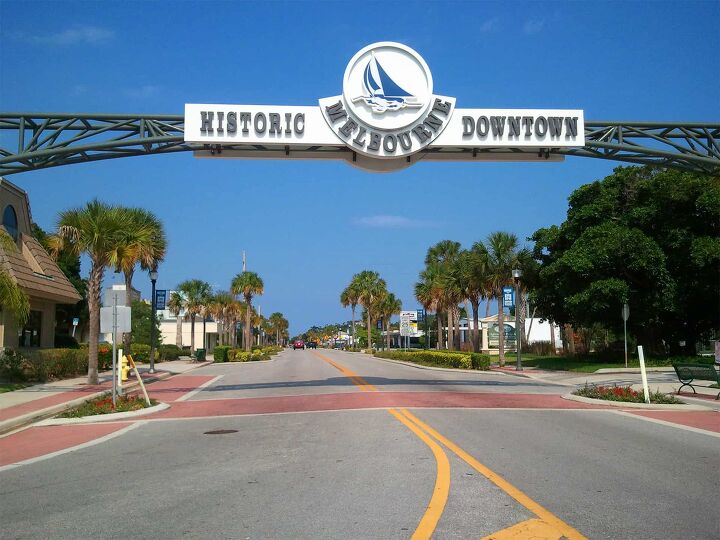 Population: 82,826
Median Home Price: $241,049
Average Home Rental Rates: $1,307
Median Household Income: $40,400
Located on the east coast of Florida in Brevard County, Melbourne is less than a couple of hours of drive from Orlando. This means that this city is close to a lot of high-end attractions from the large city.
During the clear days, you can see sky-rumbling satellite launches and spacecraft holding cargo en route to the International Space Station from Cape Canaveral. But of course, it's not only about outer space, but there are also land-based attractions to enjoy.
Eau Gallie Arts District in Melbourne features a combination of galleries and museums, while the historic downtown area has a blend of bars, restaurants, and shops. The residents also have access to water-centric activities. Surfing, kayaking, watching manatees, boating, and fishing are all common pastimes among residents.
Melbourne is a laid-back metropolitan area with great small-town appeal. This being said, it doesn't have a shortage of amazing activities.
13. Naples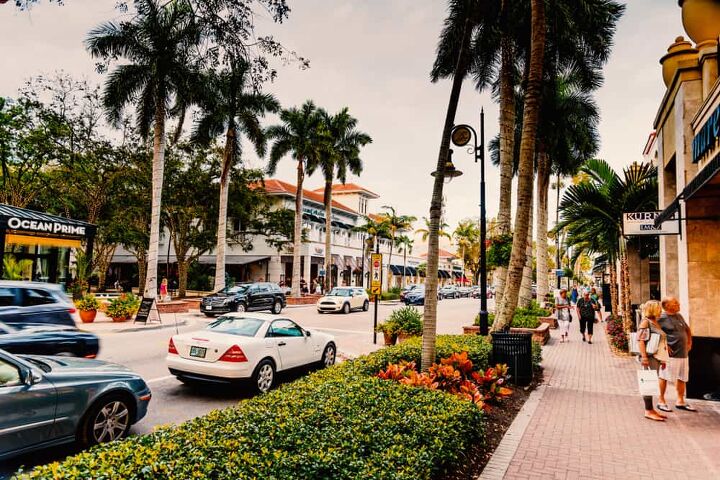 Population: 22,039
Median Home Price: $342,652
Average Home Rental Rates: $1,511
Median Household Income: $84,721
Not only a popular holiday destination, but Naples is also one of the most popular retirement destinations in the country. With what this place has to offer, this is not really surprising.
Filled with gated communities and luxury homes, Naples is also located right on the Gulf Coast. You can enjoy the white sand beaches and see some of the best sunsets in the world.
But that's not all it has. This beach town is renowned for its first-class restaurants, arts and culture, museums, golf, and shopping areas. There are also different fun events all year round that the whole family can enjoy.
Another reason more and more retirees choose to live here is safety. The beach town has low crime rates, and you can walk around Downtown without worry. Naples constantly gets an A+ rating for low crime rates as compared to the rest of the country. The crime rate of Naples is far below both the state and the whole country.
How We Determined the Best Places to Live in Florida
In order to determine the best places to live in Florida, we measured the following criteria.
Affordability: Here we considered the median housing prices along with the costs of expenses compared to the rest of the state.
Activities and Amenities: We chose the ones that offer activities and amenities best enjoyed by tourists, local families, and retirees.
Culture: We looked into the well-being rankings for every community. Additionally, we considered how every place is compared when it comes to establishments like bars and restaurants.
Job market: With the help of data from the Census Bureau, we assessed the unemployment rate of each place and considered commute times.
Why is Florida the Best Place to Live?
Every year, the Sunshine State attracts more and more homebuyers and it's so easy to see why. Below are five reasons why Florida is a great place to live.
1. Amazing All-Year Weather
The top reason people visit or move to Florida is the weather. Millions of people spend time in Florida to enjoy its subtropical weather.
If you're someone who hates the cold and wants to have summer all year round, Florida will be an amazing place for you. Even if you and your family are just trying to get away from the harsh winter in another state, this place will be your sweet escape.
2. Beaches are Everywhere!
So, what's better than having sunny weather all year round? Having sunny weather and spending it on the beach!
Located in the southeastern part of the country, Florida is bound to the east by the Atlantic Ocean. Florida is known for having some of the most beautiful beaches in the country.
No matter where you are in Florida, you're never more than 60 miles from the coast. The farthest place you can be from the beach is if you live in the northwestern point of the state.
3. Low Cost of Living
If you compare Florida with other states, you'll see how much cheaper it is than most starts in the country. From housing and daily expenses to healthcare and education, you can never beat the price of what you can find here.
A lot of states in the US can't afford to provide cheap goods and services to people, that's why many states in Florida find it very appealing. Compared to the national average, the cost of living in Florida, according to BestPlaces.net is 102.8. This is only 2.8% that the national average, which is considered low for a state as beautiful and convenient as Florida.
4. No Income Tax
Who likes tax? No one! And those who really hate them choose to live in one of the tax-free states in the country like Florida.
So, living here, you can assure that you wouldn't be paying any income tax. While residents still have to pay federal income tax, they don't have to deal with state income tax.
5. Strong Economy and Job Market
Because of its top industries of tourism, agriculture, aerospace, international trade, and life sciences, the economy and job market in Florida has been so strong. In 2019, 131.4 million visitors came to Florida.
While the unemployment rate in Florida remains lower than the national average and Florida's economy is strong, low unemployment suggests a restrained market for talent.
TheFloridaScorecard.org research suggests that there are 265,200 people in Florida searching for jobs and 369,000 jobs in Florida are looking for people. While most people in quest of work in Florida should be able to immediately find employment, there's a skills gap that should be spanned for Florida to continue to succeed.
Of course, these are only five of the reasons why you and your family should consider moving and living in Florida. If you want to know other reasons to move here, it's best to plan your trip immediately to the Sunshine State.
What Are the Most Affordable Places to Live in Florida?
Aside from nice year-round weather, pristine beaches, and attractions like the Walt Disney World, Florida is also known for its affordability. And even though its rankings have risen slightly, Florida continues to be a relatively low tax state.
Aside from low tax income, it's also known for having a lower cost of living, median home prices, and rental compared to many states in the US like California, Washington State, Massachusetts, and others. Below, we listed the top 10 cheapest places to live in the Sunshine State.
| | | | | |
| --- | --- | --- | --- | --- |
| Rank | City/Town | Cost of Living vs. Nat. Avg. of 100 | Median Home Price | Average Rental Rate for 1BR Home |
| 1 | Inwood | 81 | $134,900 | $883 |
| 2 | Cocoa West | 81 | $198,972 | $809 |
| 3 | Avon Park | 81 | $133,359 | $657 |
| 4 | Combee Settlement | 82 | $139,900 | $800 |
| 5 | Brooksville | 82 | $183,893 | $747 |
| 6 | Live Oak | 82 | $135,126 | $605 |
| 7 | Fort Meade | 82 | $142,433 | $425 |
| 8 | Palatka | 83 | $120,211 | $841 |
| 9 | Homosassa Spring | 83 | $198,692 | $684 |
| 10 | New Port Richey | 83 | $181,073 | $850 |
What Are the Most Dangerous Cities in Florida?
As one of the most populated states in the US, Florida has to deal with many problems that come with having a high number of people – one of which is the safety concern.
The cities that experience most of these problems faced a lot of theft, robberies, and assault. This makes people – both locals and tourists – afraid of walking on foot at night.
Here are the 10 most dangerous cities in Florida based on the recent FBI annual report.
| | | | |
| --- | --- | --- | --- |
| Rank | City | Population | Crime Rate vs. The Nat. Avg. |
| 1 | Florida City | 12,077 | 297% Higher |
| 2 | Lake Park | 8,605 | 264% Higher |
| 3 | Miami Beach | 91,718 | 241% Higher |
| 4 | Opa-Locka | 16,356 | 225% Higher |
| 5 | Lake City | 12,116 | 212% Higher |
| 6 | Panama City Beach | 13,065 | 195% Higher |
| 7 | Belle Glade | 20,058 | 160% Higher |
| 8 | Leesburg | 23,163 | 133% Higher |
| 9 | Palatka | 10,465 | 112% Higher |
| 10 | Daytona Beach | 68,866 | 109% Higher |
What is the Wealthiest Town in Florida?
Florida is one of the wealthiest states in the USA. It has a $1 trillion economy. It is blessed with an amazing climate and many of the wealthiest cities are on the shores of the Gulf of Mexico and the Atlantic Ocean.
Florida is home to a lot of businesses, celebrities, and even presidents. The southernmost state has a lot of wealthy cities with most of them located around or near Miami. Here are the 10 richest cities in Florida.
| | | | |
| --- | --- | --- | --- |
| Rank | City/Town | Median Household Income | Median Home Price |
| 1 | Boca Grande | $137,799 | $1,764,209 |
| 2 | Manalapan | $166,860 | $2,342,750 |
| 3 | Key Biscayne | $121,023 | $1,165,297 |
| 4 | Jupiter Island | $199,167 | $4,829,038 |
| 5 | Bal Harbour | $71,961 | $1,054,317 |
| 6 | Indian River Shores | $115,478 | $839,414 |
| 7 | Golden Beach | $190,156 | $3,704,889 |
| 8 | Naples | $94,394 | $342,652 |
| 9 | Palm Beach | $105,700 | $1,255,456 |
| 10 | Sewall's Point | $138,068 | $705,510 |
Which Part of Florida is Safest from Hurricanes?
Florida has quite a history with hurricanes. Florida is vulnerable to hurricanes as it's located close to the tropics and westerly winds blow off the African coasts along the equator.
A common misconception is that there are parts of Florida that don't get hurricanes. Since 1850, all of the state's coastline has been impacted by at least one hurricane.
However, there are areas in Florida that are least suspectable to a hurricane. Here are 10 of them:
| | | |
| --- | --- | --- |
| Rank | City | Hurricane Score |
| 1 | Leesburg | 0.306 |
| 2 | Orlando | 0.971 |
| 3 | Sanford | 1.445 |
| 4 | Kissimmee | 1.704 |
| 5 | Palatka | 3.321 |
| 6 | Lake City | 3.327 |
| 7 | Naples | 4.283 |
| 8 | Ocala | 4.816 |
| 9 | Gainesville | 5.865 |
| 10 | Fernandina Beach | 5.866 |
Do You Need to Hire Movers?
Get free, zero-commitment quotes from pro contractors near you.
Final Thoughts
Everyone's reason for moving to the Sunshine State is unique. And while this is the case, one thing is for sure – Florida is one of the best states to live in the country.
Hopefully, this list of the best places has simplified your decision in finding the right place for you. If you have other questions or opinions about this topic, don't hesitate to let us know in the comment below!
Cyril Balahadia
Coming from a family of woodcarvers, Cyril has always been fascinated with wooden interiors and home decorating. While she followed the path of writing as her career, her interests in home improvements still remain.
More by Cyril Balahadia
Published January 1st, 2021 6:00 PM