125 Views
What Are The 8 Best Places In New Jersey To Retire?
July 24th, 2021 7:01 PM
Share
We're committed to finding, researching, and recommending the best products. We earn commissions from purchases you make using links in our articles. Learn more here
New Jersey is one of the most expensive states in the nation. It's also considered to be one of the least retirement-friendly places in the Union, but that doesn't mean that people don't retire here. There are families who continue to live the Jersey way well into their 70s, 80s, and 90s. The question remains, where can you retire comfortably in a place like New Jersey?
To get the most out of a New Jersey retirement, it's best to look for places that offer a quiet yet luxurious lifestyle without too much trouble. Some of the most popular places to retire in the Garden State include:
Lavallette
Long Beach
Englewood Cliffs
Pennsauken
Millville
Atlantic City
Interlaken
Spring Lake Heights
This is a state that can be both a great and terrible place to retire, depending on what you are looking for in life. To get great years out of your life, you need to check out these places below…
Do You Need to Hire Movers?
Get free, zero-commitment quotes from pro contractors near you.
What Are The Best Places To Retire In New Jersey?
Honestly, there is no perfect "one size fits all" idea of what makes a good retirement community. So we decided to pick and choose based on a holistic look at things. Here are the ones we found that are ideal for retirees in no particular order.
1. Lavallette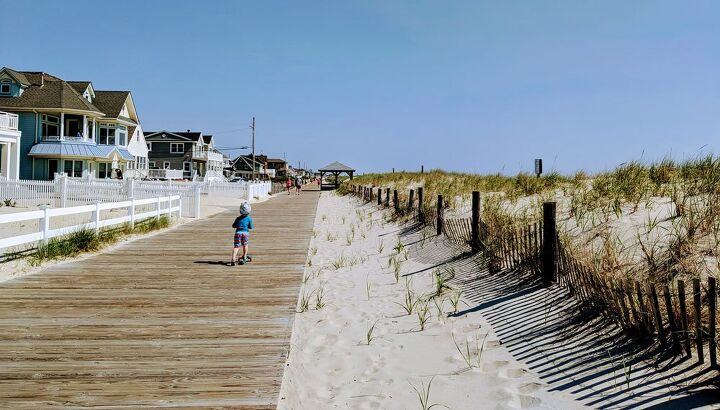 Lavallette has a name that even sounds like it's from the 50s, and honestly, I can see it work. Around 50 percent of all locals are over the age of 65, making it an almost-literal retirement community. What brings them to this area, you ask? Well, there are a lot of things. Elegant housing, low crime rates, and a very quiet community make for a good match with older folks.
Of course, the quiet community and large percentage of older people isn't the only reason why Lavallette is so popular. The area is a beach town to the very core, making it one of the best places for people who want to enjoy fun in the sun during their golden years. Besides, a couple of celebrities also happen to live in the area, so it's really not that bad a place.
2. Long Beach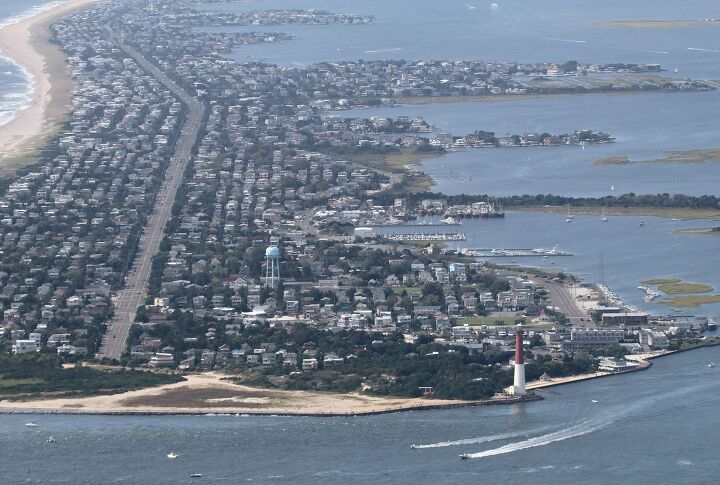 It's got a California name, but is squarely in the New Jersey Shore area. Long Beach, also known as Long Beach Island or LBI, is a classic tourist town that's famous for…you guessed it, beaches. They have a great boardwalk that's often filled with rides and kids, so your grandkids will have a blast every time they meet you there. Of course, there are also adult-y places like fine dining restaurants, too.
Of course, living in LBI also has another benefit that isn't just relegated to the summertime. It also happens to have the highest concentration of people over 65 in the entire state. Around 51.1 percent of all locals are over 65, so you are bound to find people who share the same values and memories as you.
3. Englewood Cliffs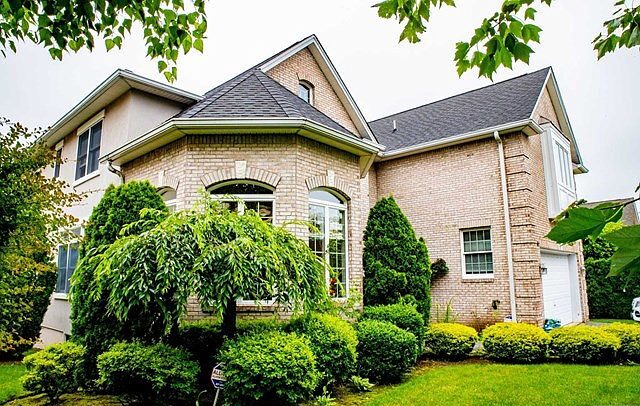 Often considered to be one of the most expensive parts of New Jersey, Englewood Cliffs has long been a place where people of status had retired. Most people don't know this, but the Fort Lee and Englewood Cliffs are was a major part of the Golden Age of Hollywood. Top studios in the area helped put together famous silent films featuring names like Laurel and Hardy in the past.
There are a lot of families here who are "old Hollywood," which means that it's a liberal yet incredibly upscale area. If you have the money to afford a place here, you absolutely will be able to enjoy talking about older movies…at times, even with the aging actors who helped bring them to life!
4. Pennsauken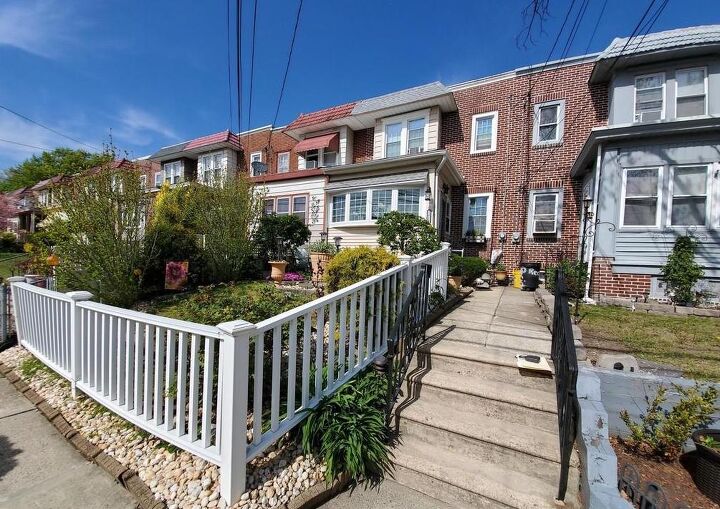 Not everyone in New Jersey wants to have a beachy retirement, nor do they want the city-like retirement that Englewood offers. At times, you might just want to have something that feels rural, is remarkably affordable, and allows you to kick back and relax. Enter Pennsauken, one of South Jersey's most underrated towns.
Pennsauken has a relatively high percentage of retirees, and also happens to have a lot of entertainment not found in other parts of New Jersey. This includes rodeos, wrestling rings, as well as some classic tours of gardens. If you love the idea of getting a bite of Americana, then you might find yourself happy with retirement here.
5. Millville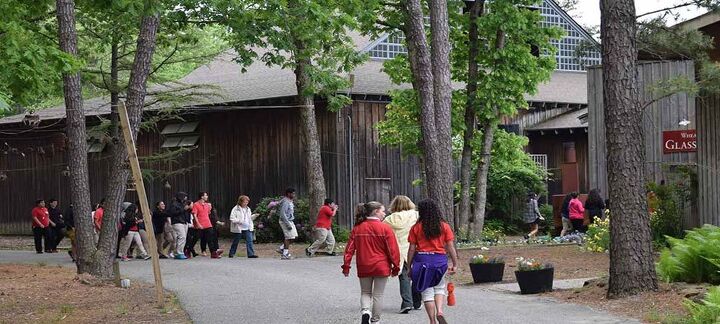 Millville is a place that is meant to be affordable. The home prices here are around $150,000—a far cry from the rest of the state. The crime rate here is low, and while you may not have as many retirees in the area, you're always close to something that's fun to do. Within the area, you can find tons of parks, restaurants, and shopping centers to have fun in.
Outside of Millville, you don't have to travel too far to find museums, art galleries, and cool places to go with your grandkids. While it's not as glamorous as Englewood Cliffs or as country as Pennsauken, it offers a fair amount of amenities at a good price tag. We can't argue with that value.
6. Atlantic City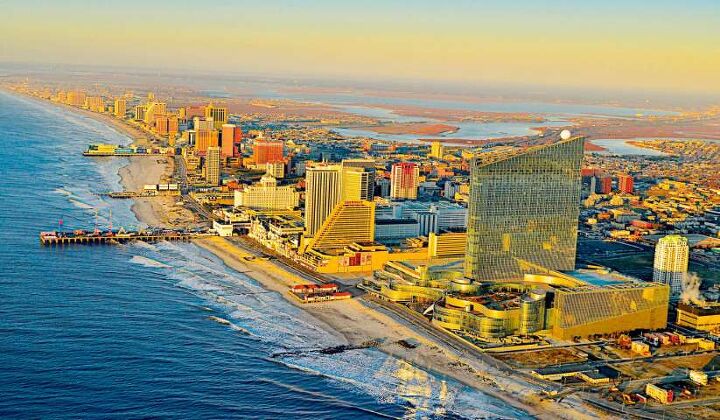 Of course, we had to mention AC. Atlantic City is the gambling capital of New Jersey, and it's famous for attracting retirees who want to try their luck. As a result of being a major hotspot for people who want to get the most out of their enjoyment, we have to admit that it would be a pretty sweet place to retire. Imagine all the rewards you'd get for going to the Borgata every other week!
Though the entertainment in the area might be pricey, the houses sure aren't. This has some of the most affordable housing in the state, making it an ideal pick for people who are low on cash but high on expectations. To make matters even better, AC is also fairly close to the beach. And we mean, it's literally right on it. Boardwalks are a way of life here, ya know!
7. Interlaken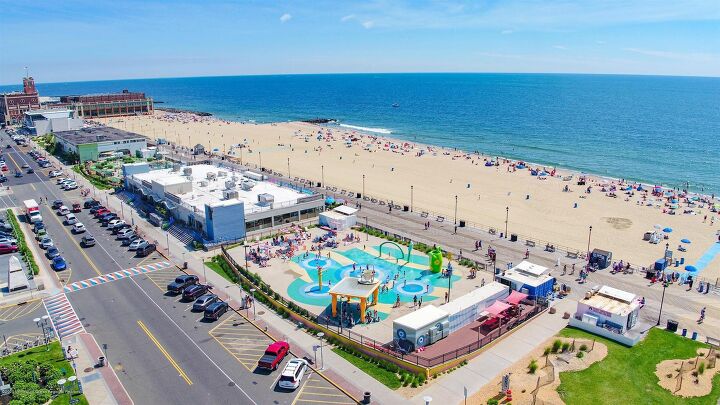 Monmouth County's own Interlaken has 30 percent of its population above the age of 65, and that's saying something. The small borough is one of the many wealthy areas in the Long Branch area, and is known for its palatial estates—each one being a custom-designed creation. The streets here are remarkably safe and family-friendly, and the amenities are plentiful.
Though it's mostly known as a ritzy place to drive through, Interlaken has quite a few nice perks. It's close to the beach, has several country clubs nearby, and also happens to be near one of the hottest new tourist attractions on the shore: Asbury Park!
8. Spring Lake Heights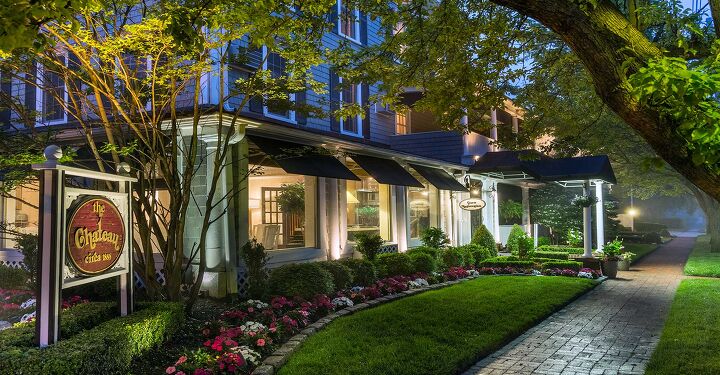 With around a quarter of the population over 65, it's easy to see why people who are older would prefer a place like Spring Lake Heights. This touristy surf town has the same immaculate mansions you'd find in Interlaken with a very similar old money vibe. This makes it a perfect place for people who want to relax in sophisticated, chill surroundings.
This is an area that keeps a heavy emphasis on the old-fashioned side of things. This extends to the type of fine dining they offer, the style of the homes in the area, as well as the way that people treat one another. To a point, it almost feels like it's a slice of a different era being presented today.
Do You Need to Hire Movers?
Get free, zero-commitment quotes from pro contractors near you.
---
Related Questions
Is New Jersey a good place to retire?
Yes and no. New Jersey is a place that has plenty of amenities and dining areas, but the price point might be a bit too much for families that prepared for a modest living. This is especially true for people who haven't lived in the tri-state. While the prices are high, the truth is that this area is still fairly amenable to retirement when it comes to taxes.
What is the best state to retire in, financially?
Currently, surveys revealed that Nebraska is one of the most affordable states to retire in. The low cost of living, exceptionally low housing costs, and friendly locals helped make this one of the more popular places to retire. With that said, people who are used to seeing lots of off-Broadway shows and similar probably won't like the slow pace that most of Nebraska offers.
What is the worst state to retire in?
If you want to be able to enjoy the day-to-day of life, then you might want to avoid Colorado. While this state is amazing for younger people, the rapidly-increasing cost of living and rough weather can make this very difficult for retirees to avoid. Moreover, Colorado is a notably youthful area. Taxes here can be unforgiving as well, only adding to the burden.With that said, there are some retirement communities worth looking into here. Retirement destinations should be done on a case-by-case basis, so if at all possible, try to look at the town instead.
Related Articles

Ossiana Tepfenhart
Ossiana Tepfenhart is an expert writer, focusing on interior design and general home tips. Writing is her life, and it's what she does best. Her interests include art and real estate investments.
More by Ossiana Tepfenhart
Published June 23rd, 2021 2:45 PM