62 Views
What Are The Top 6 Bathroom Sink Brands?
November 17th, 2021 4:55 PM
Share
We're committed to finding, researching, and recommending the best products. We earn commissions from purchases you make using links in our articles. Learn more here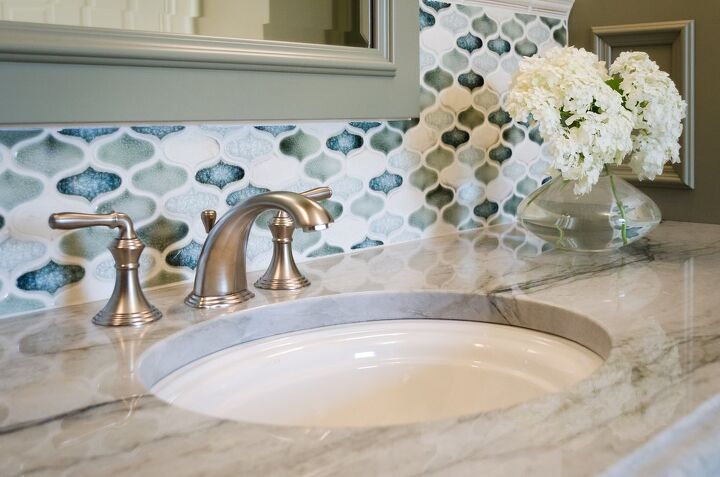 Our sinks are one of those household items we use every day and multiple times a day. What we don't often do, however, is put much thought into those sinks. Poor craftsmanship, inferior materials, and lesser quality sinks can result in headaches and expenses. That is also why it is important to know the most popular and reliable bathroom sink brands. So we can continue to use our sinks without a second thought, except when it comes to getting one.
The most popular bathroom sink brands are Kohler, Nantucket, Ruvati, Kraus, Vccucine, and Elecwish. This list of the most popular bathroom sink brands is in no particular order or preference. These toilet paper brands are highly-regarded companies offering the reliability, functionality, durability, and longevity homeowners expect from their bathroom sinks.
Substandard and poorly made sinks can create more than a few problems. That includes issues with hooking sinks up, problems with water line connections, and even functionality issues. These can also be costly fixes and can lead to other problems. The solution and the way to avoid sink issues are also the same answer. And that answer is to seek out and use the most reliable and popular bathroom sink brands.
Sinks can chip, stain, rust, and have other issues like those mentioned above. So it is worth the time to sift the brands and find out which are the leading and most popular. So, without further interruption, here are some of the most popular bathroom sink brands.
1. Kohler
With nearly 150 years in the business of bathroom sinks, Kohler is easily one of the most recognizable and popular bathroom sink brands. Being in the business that long and being successful for that many years means that Kohler has been doing something right too. For Kohler that has meant providing competitively priced bathroom sinks that are sturdy and reliable.
Homeowners can also choose from a variety of styles and types of bathroom sinks. So if it is a standard bathroom sink or something with more aesthetic appeal you are looking for, Kohler is a name to remember. And those are also a few reasons why Kohler has remained one of the most popular bathroom sink brands. Since the mid-1800s, this popular bathroom sink brand has been outfitting bathrooms. And when it comes to experience in bathroom sinks it is hard to top Kohler.
If it is a bathroom sink brand that has proven reliability, longevity, and that offers affordable options, then Kohler sinks could be the answer. Kohler's products are also warrantied and can be found in homes and businesses everywhere. These are the types of reasons that also help a company succeed for more than a century. And when it comes to bathroom sinks, Kohler is a good place to start.
2. Nantucket
Another one of the most popular bathroom sink brands, Nantucket, also proudly shares the distinction of being an American-based business. Nantucket is also recognized for its unique heritage designs. That is also part of the Nantucket calling card, as this popular bathroom sink brand found a niche offering a wide variety and range of sinks.
At Nantucket, customers can get everything from the most basic and utilitarian sinks to high-end sinks fit for the most elegant homes or establishments. Nantucket Sinks are also reasonably priced, although the more high-end sinks will cost accordingly. Those more common bathroom sinks include ceramic base 11-inch sinks and other popular styles.
In addition to a range of styles and price points, Nantucket is also known for having sinks that are comparably easy to install. This is also an added benefit for those who are less DIY-inclined. When it comes to sink options, appearance, and ease of use and installation, Nantucket is one of the most popular bathroom sink brands. And chances are good they have a sink for every taste and budget.
3. Ruvati
While many popular bathroom sink brands boast of years in the industry, Ruvati is truly the new kid on the block. Being in business less than 15 years, however, has only made Ruvati's accomplishment even more impressive. Not only is Ruvati the newest member of the most popular bathroom sink brands, but they also thrive on that fact.
The Ruvati brand offers bathrooms sinks, offers the durability, usefulness, and longevity that is expected from the leading bathroom sink brands. In addition to that, Ruvati also offers options such as stainless steel bathroom sinks that are more than stylish and modern, but 100% recyclable too.
From modern and stylish bathroom sinks to recyclable and durable sink options, Ruvati has already made a name for itself. It is also worth noting that Ruvati doesn't offer just typical stainless steel sinks, but sinks that are protected with a special protective coating. This finish helps to keep Ruvati sinks looking and working great longer, and it also minimizes the sound of water too.
4. Kraus
The Kraus brand isn't only one of the more popular bathroom sink brands, but they are one of the more recognizable as well. That is in both namesakes and the distinction of its sinks. Most notably, Kraus is easily recognized by its wide line of bathroom sinks that come in an array of colors. In addition to its unique aesthetic appeal, the Kraus brand is well-known for its durability and reliability.
This means that homeowners can get a bathroom sink to match virtually any decor and a bathroom sink that will last. The Kraus brand, as a matter of fact, guarantees its sink will last with a lifetime warranty on its products. Those looks and that longevity are exhibited in one of Kraus's best-selling sinks, the Elavo Vessel. This sink is a prime example of the sleek design and combined toughness that comes with Kraus sinks.
For a newcomer, the Kraus brand feels like they have been around for a long time, and it hasn't taken them long to become one of the most popular bathroom sink brands either. If it is uniqueness, color schemes, and reliability you are seeking, Kraus is a good bet to have a sink for your bathroom needs. It is that flexibility in being able to offer a variety of looks and styles combined with its quality that make Kraus a recognized name and one of the most popular bathroom sink brands.
5. Vccucine
The popular bathroom sink brand with the unusual but memorable name has earned a reputation for delivering bathroom sinks marked by affordability and quality. Those traits have not only made this one of the most popular bathroom sink brands, but it has also become a favorite for many households. That is also because, in addition to affordability and quality sinks, Vccucine sinks are also more modern and stylish.
Those modern and stylish looks can be recognized in Vccucine's edgy and sleek designs and sharp lines that distinguish its sinks. Vccucine also proudly touts using only the highest-quality materials for its sinks. That can be witnessed in one of Vccucine's most popular products, its Ceramic Vessel sink. In addition to the looks, affordability, and quality that comes with every Vccucine sink, it is also coated with a crystaline coating. That coating makes the sink easier to clean and protects its looks.
Yes, this popular sink brand with the funny name is serious about producing great sinks for any bathroom. If you are looking for sinks on a budget and are worried about quality, Vccucine sinks are a good solution. And the best news is that you won't have to worry about getting a sink that is an eyesore either. These are also a few of the reasons why Vccucine has become one of the most popular bathroom sink brands.
6. Elecwish
The Elecwish is another one of the more popular bathroom sink brands that offer a variety of non-traditional colors. Elecwish also has a range of unique sink styles, making them a great bathroom sink brand for those looking for sinks with a little flare. That doesn't mean that Elecwish sinks fall short in the other areas though, because they don't.
It is the wide range of styles and looks, however, that have put the Elecwish bathroom sink brand on the map. This includes popular styles like its Bohemian-styled Round Bronze Oil Rubbed Vessel sinks. These are just one of the many unique styles, backed by the reliability and durability homeowners expect, that makes Elecwish a popular bathroom sink brand.
There are several popular bathroom sink brands today. Brands like Elecwish and the others on the list, have distinguished themselves with excellent products and specific features. For the Elecwish brand, those features are specifically related to its ability to offer bathroom sinks that are attractive and add to any bathroom. Finding the right bathroom sink will depend on what it is you are looking for, but for looks, style, and design, look no farther than Elecwish.
Related Guides

Upgraded Home Team
We are a team of passionate homeowners, home improvement pros, and DIY enthusiasts who enjoy sharing home improvement, housekeeping, decorating, and more with other homeowners! Whether you're looking for a step-by-step guide on fixing an appliance or the cost of installing a fence, we've here to help.
More by Upgraded Home Team
Published November 17th, 2021 4:55 PM