1.4K Views
15 Alternatives to Sandbags (for Temporary Flood Protection)
October 20th, 2021 3:42 PM
Share
We're committed to finding, researching, and recommending the best products. We earn commissions from purchases you make using links in our articles. Learn more here
Sandbags are used for a variety of projects, but many people only think of them when it comes to flood protection. Luckily, there are several alternatives to sandbags such as metal flood barriers and even garbage bags. Whether it be a DIY solution or brand name, let's take a look at the best alternatives to sandbags.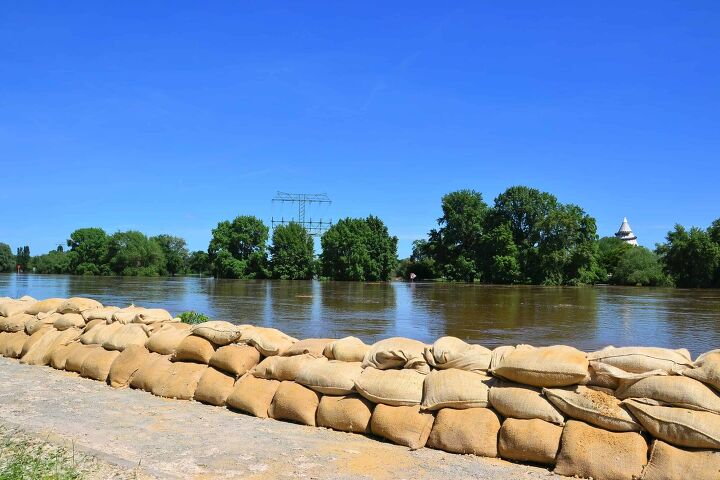 In the last two decades, flooding has been the most common natural disaster in the world. In fact, most of the damage that is caused by hurricanes throughout storm season is from floodwater. With extreme weather impacting millions of people worldwide, finding an effective flood protection solution is crucial. Whether you live near large bodies of water or below sea level, you are at a real risk for flooding.
For those who live in flood-prone areas, it's incredibly important that your home (or business) is protected against unpredictable rising floodwaters. Many don't even realize they need flood protection before it's too late. When you think of flood prevention, sandbags are often what immediately comes to mind. Sandbags have been used for many years as an effective way to hold back water during a flood and prevent water damage.
However, sandbags are far from a perfect flood protection solution. Traditional sandbags can weigh between 35 and 40 pounds, requiring substantial manpower. Laying them down around your property takes a considerable amount of time, and even then, water can often still seep through the cracks. Not to mention, after the flood recedes, you're left with rotting bags that hold contaminants, bacteria, and other environmental hazards that cannot be disposed of in your local landfill.
Do You Need Mulch, Soil, Sand, or Rock Delivery?
Get free, zero-commitment quotes from pro contractors near you.
15 Alternatives to Sandbags for Temporary Flood Protection
Fortunately, there are plenty of alternatives to sandbags for temporary flood protection that you can choose from – including cofferdams, inflatable bladder dams, metal flood barriers, flood bags, garbage bags filled with dirt, and more.
1. Cofferdams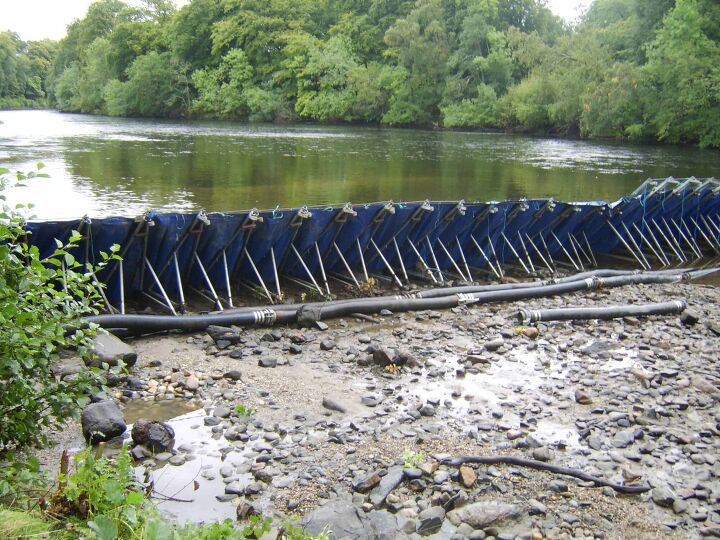 A cofferdam can be described as a structure that holds or guards water away from a work area. They have been used as a go-to flood prevention method for many years, and serve as an excellent alternative to sandbags. Traditional cofferdams use wood, metal, cement, or filler materials to craft a temporary flood barrier that protects against the force of water.
Cofferdams are commonly seen around piers, boat ramps, and bridges to help keep construction sites dry. Although they are incredibly effective, cofferdams tend to require a lot of labor and supplies to install and take apart, and may not be the ideal choice for a temporary flood protection solution. Generally speaking, there are two types of cofferdams:
Braced Cofferdams: These are usually used for shallow-water levels or in bridge pier construction. Braced cofferdams are created using a single wall of sheet piling. Each sheet is driven into the water and then braced together. This creates a box around the site, allowing water to be pumped out of the enclosure and keep everything dry.
Cellular Cofferdams: This type is reserved for instances where the size of the site precludes the use of excavation bracing. Cellular cofferdams are designed using steel sheeting to create a water-tight wall. To reinforce the structure and provide stability, each steel sheet pile is filled with either sand or clay.
2. Aqua-Barrier Water-Inflated Dam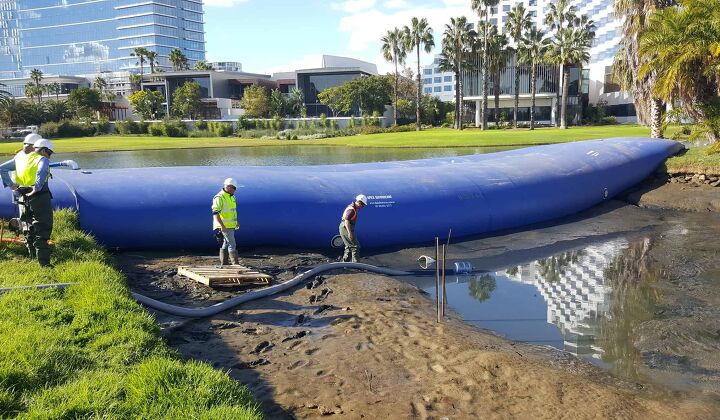 Though technically a type of cofferdam, the Aqua-Barrier is unlike traditional cofferdams in that it is a water-inflated dam. In this design, the floodwater itself helps to block the flood. As the floodwater rises, the water fills up the bladder to form a wall. Instead of having to pump out the water to another location, the Aqua-Barrier pumps water into itself to create stability.
An Aqua-Barrier that is fully inflated will hold back as much as six feet of water and silt, effectively protecting your home from water damage. They are also designed with vinyl-coated durability, ensuring the area is protected with utmost durability. You can use water-inflated dams, like the Aqua-Barrier, alone or alongside other dams to absorb various depths of water.
Once the flood is over, simply drain the water out of the dam. Not only is an inflatable flood barrier an effective alternative to sandbags for temporary flood prevention, it's also an environmentally friendly and waste-free solution.
Quick Tip: Install the Aqua-Barrier Water Inflated Dam on a dry surface to serve as a preventative measure for flooding. The setup is easy – simply unroll and watch it fill with floodwater!
3. The HydraBarrier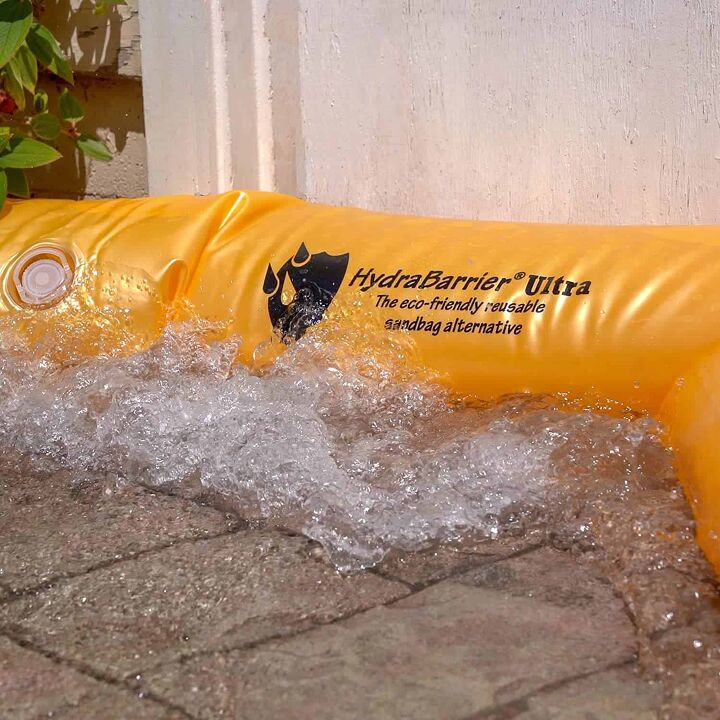 Like the Aqua-Barrier, the HydraBarrier is another eco-friendly sandbag alternative for temporary flood prevention. It's quick and easy to install, dismantle, and comes in a range of heights. The standard-sized HydraBarrier offers protection against four inches of water, however, this isn't the only option. The following is all of the sizes offered by HydraBarrier, along with how much water they protect against:
HydraBarrier Standard: Offers up to four inches of water protection, available in a variety of sizes.
HydraBarrier Ultra: Offers up to six inches of water protection, available in a variety of sizes.
HydraBarrier Supreme: Offers up to 12 inches of water protection, available in a variety of sizes.
HydraBarrier Titan: Offers up to 20 inches of water protection, available in a variety of sizes.
By using just one HydraBarrier, you'll be replacing hundreds of pounds worth of sandbags. It's essentially a large plastic tube that is filled with water, like from your garden hose, and then placed wherever you require a flood protection barrier. Since it's heavy, it will stay in place and prevent water from reaching your property.
4. Quick Dam Sandless Sandbags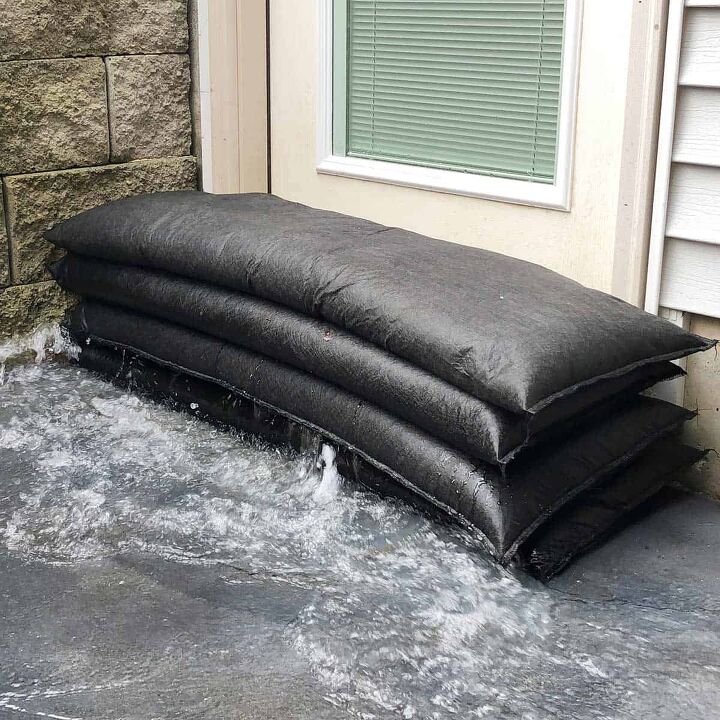 The sandless sandbag product from Quick Dam is relatively similar to the HydraBarrier, in that it's easy to transport, relatively small, and does not require sand. However, instead of filling up with water from your garden hose, the Quick Dam is filled with a specialized powder that absorbs water. This means that the Quick Dam activates automatically.
This alternative to conventional sandbags absorbs water, which causes the powder inside to become water-logged. Then, the Quick Dam expands, creating an effective barrier for blocking the flow of water. They are very easy to set up and deploy since they don't require any running water.
Though it essentially functions the same as the HydraBarrier, the Quick Dam sandless sandbag is more difficult to re-use. While you can easily empty and refill a HydraBarrier, since the Quick Dam absorbs water directly and expands, it will decompose eventually.
5. NoFloods FlexWall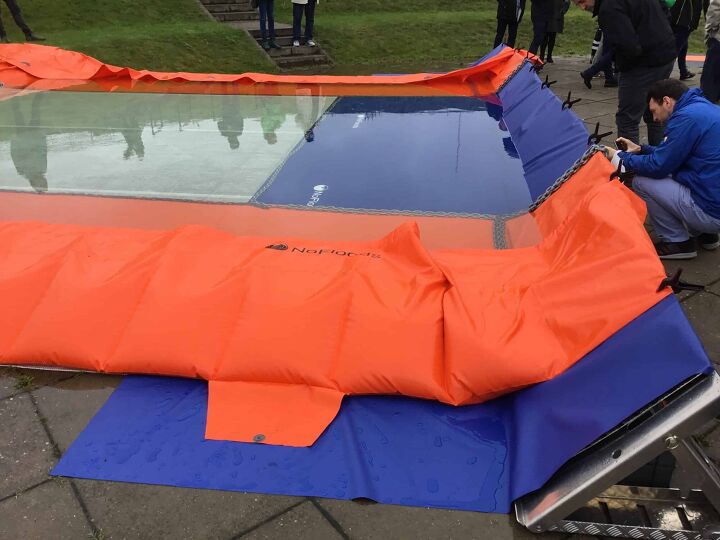 The NoFloods FlexWall is a relatively similar approach that functions similarly to both the Quick Dam Sandless Sandbags and the HydraBarrier. However, the NoFloods Flexwall comes in four different sizes, protecting against between 10 inches and up to 60 inches of water. This fact makes the NoFloods Flexwall the ideal choice for protecting against heavier floods, while still remaining practical for smaller installations.
Like the Aqua-Barrier, this sandbag alternative fills up with the actual floodwater. The water causes the barrier to expand and the more water, the taller the barrier will be. It is meant for larger-scale applications like protecting an entire property from flooding, rather than just your basement.
6. Metal Flood Barriers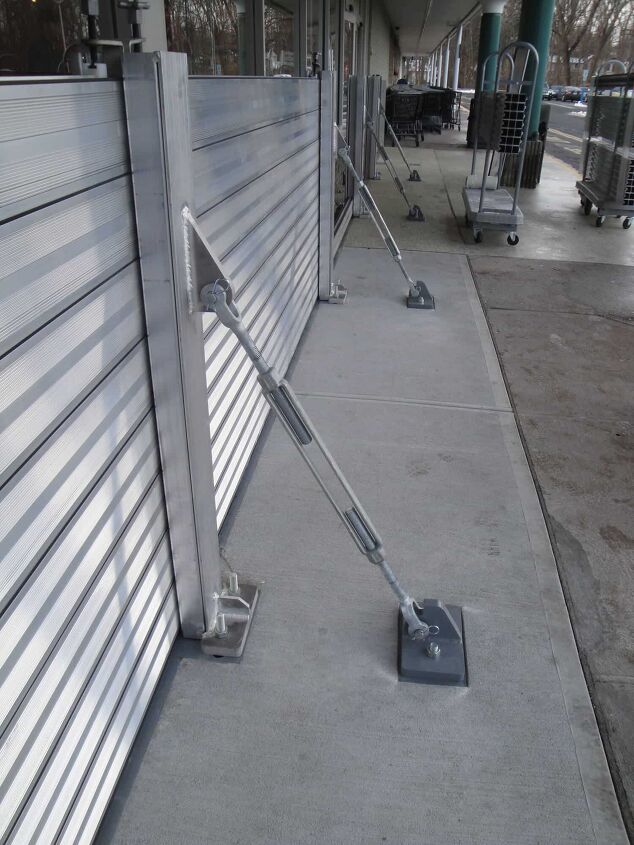 While an inflatable dam will help to hold back deep floodwaters, you can use metal flood barriers to divert less-threatening floods. From HydroDefense Flood Plank Wall Systems to Bottom Hinge Flood Barriers and EZDams, there are a number of metal flood barriers that serve as effective temporary flood protection solutions.
In most cases, metal flood barriers will fit perfectly over doorways and hold back between three and four feet of floodwater. They completely eliminate any need for cleaning up or disposing of your dam after the flood is over. Not to mention, you won't have to drain anything, as you would with an inflatable dam. Simple move the metal flood barrier out of the way after the waters recede.
7. Garbage Bags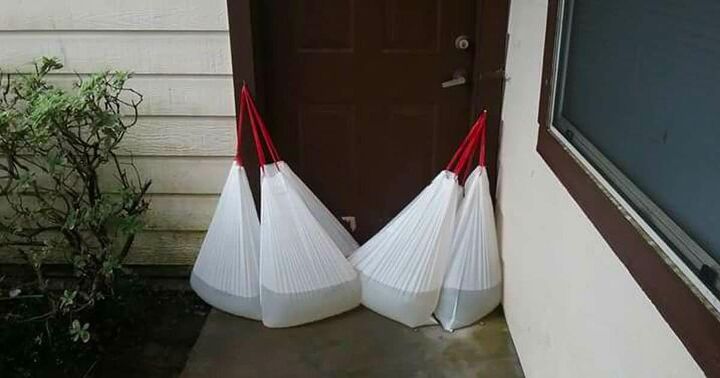 If you have some extra garbage bags on hand, you can DIY your own sandbag alternative. Simply fill them up with either sand, dirt, or water and place them outside as you would a normal sandbag. Of course, you're going to need quite a few garbage bags to achieve effective flood protection.
If you're preparing for a flood well in advance, you may have time to properly make use of garbage bags filled with dirt as temporary flood protection. However, if you're looking for a quick solution, you'll likely want to look for another option as this method will take some time to complete.
The main advantage to using garbage bags filled with dirt as a flooding solution is that you'll most likely have all that you need already on hand.
8. Snake Sandbags Self-Fill Kit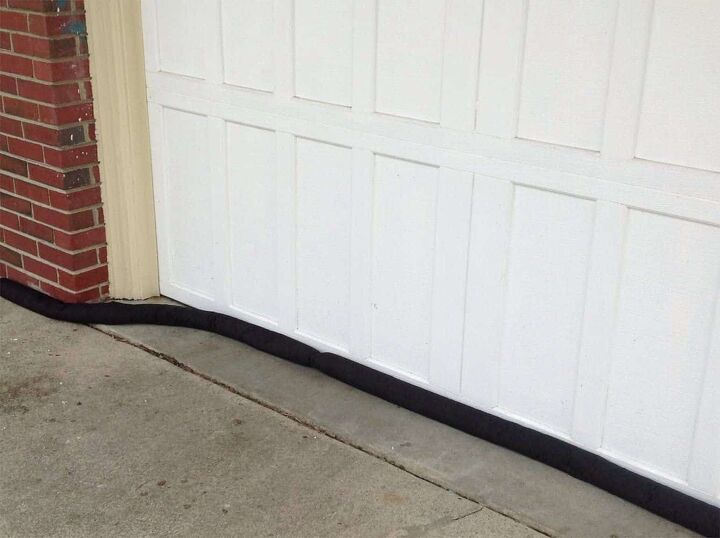 Although this method does use sand, it is affordable, reusable, and offers a bit more versatility than conventional sandbags. These snake sandbags are meant for situations where you only have just a bit of water to deal with. For example, you can run it around the drain in your basement, along your garage door, or any area where you might have a water leak in your home.
They are not intended for heavy-duty applications, as they won't block as much water as other options on this list. However, that's not to say that snake sandbags aren't an effective alternative to sandbags for temporary flood protection. In fact, their narrow and thin design makes them much easier to deal with than a dozen heavy sandbags.
9. Absorbeez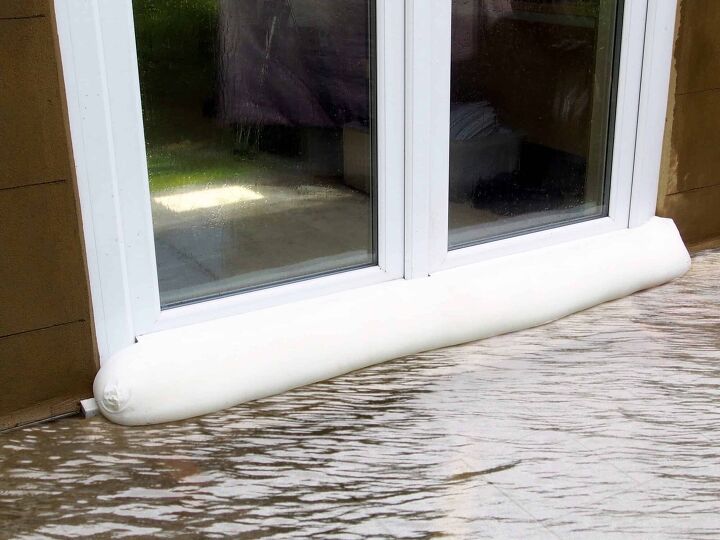 Absorbeez is an excellent alternative to sandbags that offer strong, effective protection against a considerable amount of water. They offer a range of sandless sandbags and absorbent pads for leaks, spills, condensation, drips, and floods.
Their "sandbags" absorb floodwater on contact, creating a barrier to protect your home against water damage. One bag can stop up to 30 liters of water from spreading throughout your home. Absorbeez are much more lightweight and easier to deploy and dispose of than conventional sandbags. They can also be used for both indoor and outdoor applications – including storm flooding, burst mains, river flooding, burst pipes, rain ingress, and more.
10. StormBags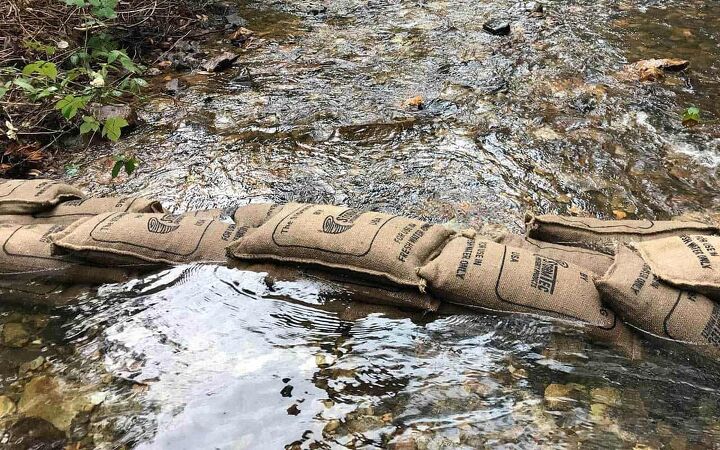 Another great alternative to sandbags for temporary flood protections, StormBags are highly effective. They are manufactured by StormTec Emergency Products and eliminate the need to stockpile sand and heavy machinery required to fill and deploy conventional sandbags. To use StormBags, simply submerge the bag into freshwater. The bag will then expand from 16 ounces to roughly 33 pounds in 3 to 5 minutes, providing nearly instant protections as an on-site barrier wall.
The StormBag requires very little storage space, is lightweight, compact, and easy to carry. When an emergency arises, timing is everything and they advertise themselves as being a "quick, easy, and cost-effective product in an emergency situation because, with the StormBag, all you do is add water."
11. FloodSax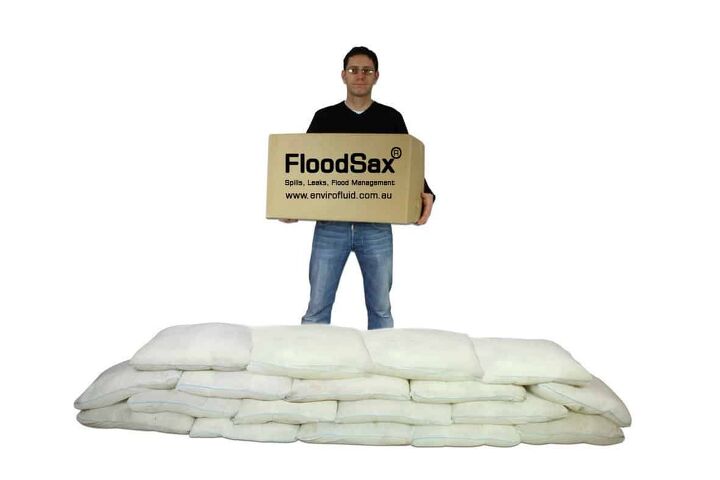 FloodSax is another type of sandless sandbag that will hold back floodwater to protect homes and businesses. They serve as an alternative to traditional sandbags for temporary flood protection and are also ideal for soaking up leaks and spills that occur indoors. With more than 2.5 million bags sold worldwide, FloodSax is a very popular choice for flood prevention and mitigation.
They are cost-effective, quick and easy to deploy, space-saving to store, and provide nearly instant flood protection. The bags weigh approximately seven ounces and consist of a semi-porous inner liner with a specialized gelling polymer. This allows them to be easily molded into doorways to help hold back water.
12. Quicksandbags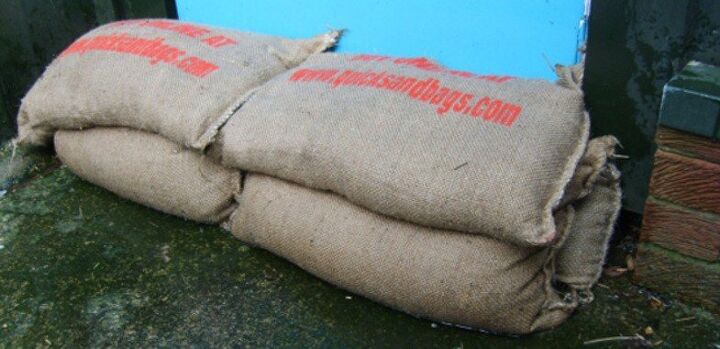 Quicksandbags, also referred to as inflatable sandbags, instant sandbags, or sandless sandbags, serve as an effective alternative to traditional sandbags for flood protection. They are easily activated by dunking them in water for three to five minutes, ensuring that the crystals inside the bag are evenly distributed. As the Quicksandbag expands, it needs to be squeezed out to ensure even distribution.
Once the three to five minutes of soaking is over, the Quicksandbags will be about 4 inches high and ready for use! The product is also biodegradable and each bag weighs less than a pound, making Quicksandbags an eco-friendly and lightweight alternative to regular sandbags.
13. Sorbarix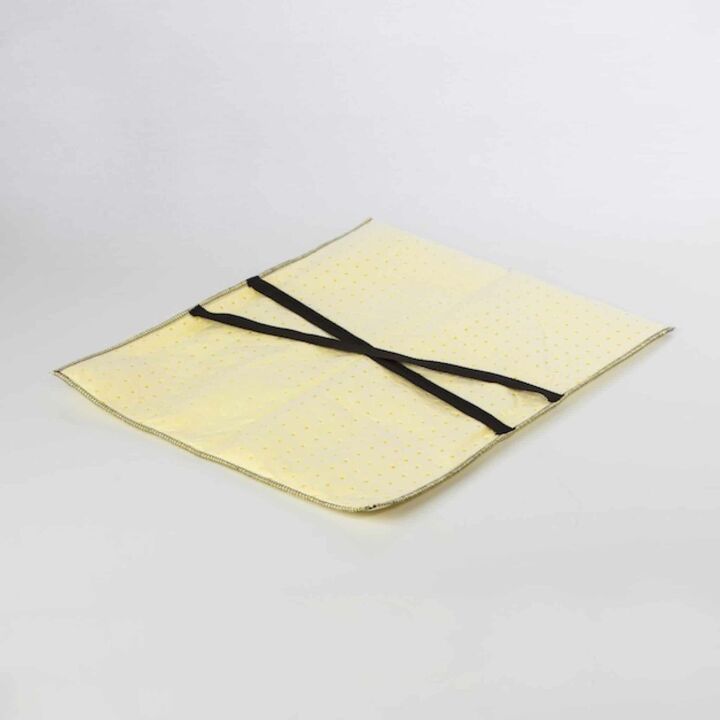 Sorbarix is a thin pillow that can absorb up to 23 liters of water or contaminated liquids in approximately two minutes, with the first 14 to 18 liters being absorbed in an astounding 30 seconds. This water absorbent cushion consists of a tear-resistant outer bag and super-absorbent polymers inside. Each cushion weighs less than a pound and has a shelf life of up to five years.
This flood and water damage protection product has generated great interest among museums, archives, libraries, and heritage buildings across the UK.
14. Aqua-Sac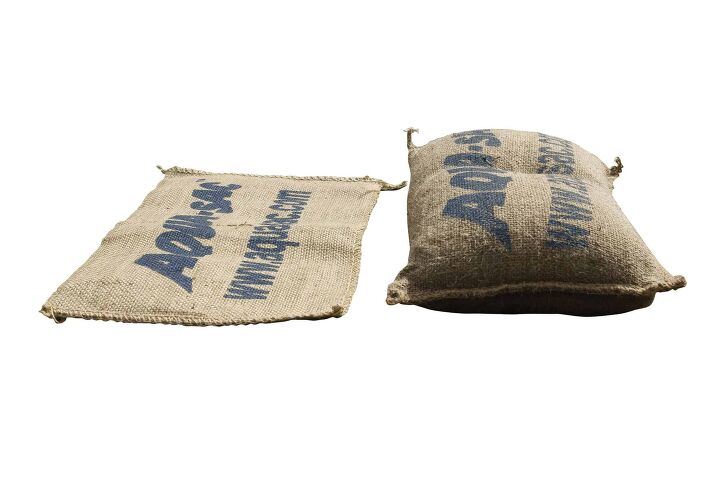 Manufactured in the UK, the Aqua-Sac is a proven alternative to sandbags for temporary flood defense. The product consists of a heavy-duty Jute sack and a cotton liner with a Patented center stitch, which is essential to the success of the design. Inside of the Aqua-Sac is a super-absorbent polymer that, when submerged in water for five minutes, will cause the bag to absorb 13 liters of water. This results in an inflated "sandbag," or water protection barrier.
At only 28 pounds per bag, Aqua-Sac is considerably lighter than conventional sandbags which makes handling much easier. When un-inflated, the bags weigh less than a pound and can be transported and stored more efficiently. As an added bonus, the cotton liner and Jute sack are biodegradable and the polymer can be disposed of safely in a landfill.
The bags will dry out over the course of six to eight weeks and can then be re-inflated and reused, so long as they have not been contaminated.
Do You Need Mulch, Soil, Sand, or Rock Delivery?
Get free, zero-commitment quotes from pro contractors near you.
15. Hydrosack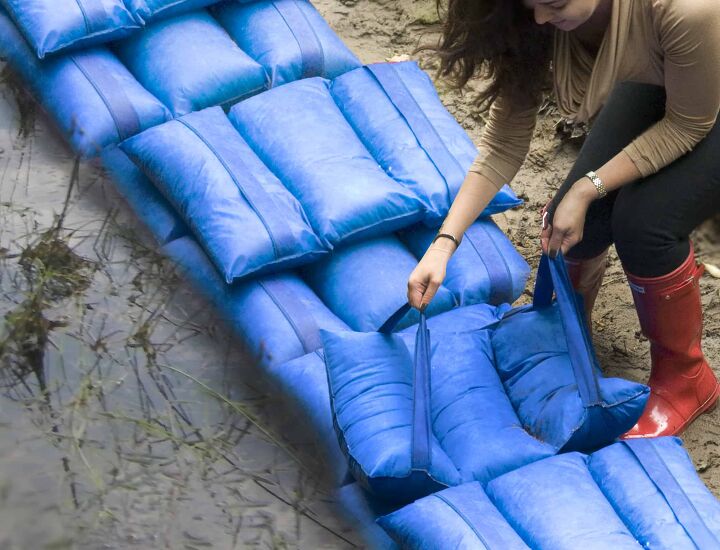 Another sandless sandbag, the HydroSack is considered the UK and Europe's best-selling option as an alternative to sandbags for flood protection. It is a relatively new product, serving as a water-reactive temporary flood barrier for low-level flooding situations. The bags are constructed out of a non-woven outer material and contain a super-absorbent inner core.
Once the HydroSack comes into contact with water, it will absorb up to 20 liters of water in a matter of two to three minutes.

Jessica Stone
Jessica considers herself a home improvement and design enthusiast. She grew up surrounded by constant home improvement projects and owes most of what she knows to helping her dad renovate her childhood home. Being a Los Angeles resident, Jessica spends a lot of her time looking for her next DIY project and sharing her love for home design.
More by Jessica Stone
Published February 17th, 2021 6:07 PM