152 Views
7 Types Of Floor Plans (With Photos)
November 23rd, 2021 3:37 PM
Share
We're committed to finding, researching, and recommending the best products. We earn commissions from purchases you make using links in our articles. Learn more here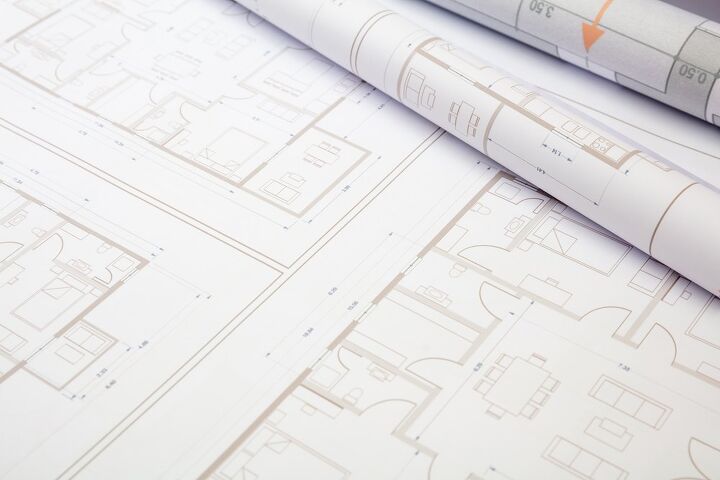 Floor plans are ultimately what define a house and give it its value. The way that one hall leads into another or that a room like a kitchen is separated makes all the difference in how appealing a house is. With all of the factors that play into what dictates a desirable floor plan, how many types are there?
Open concept closed concept, colonial, and ranch style homes are the most common floor plans. European and Victorian-style homes are popular as well and opening up the floor plan can increase their value. Fourplex floor plans include four units that are either identical or mirrored, share a roof, and contain multiple bedrooms and bathrooms.
Modern buyers generally look for open concept homes with minimal walls and separation between rooms. However, closed floor plans still have their place on the market, and it is possible to find a happy medium between the two. Follow along as we explore the many types of floor plans and see how they differ from one another.
Do You Need to Hire an Architect?
Get free, zero-commitment quotes from pro contractors near you.
1. Open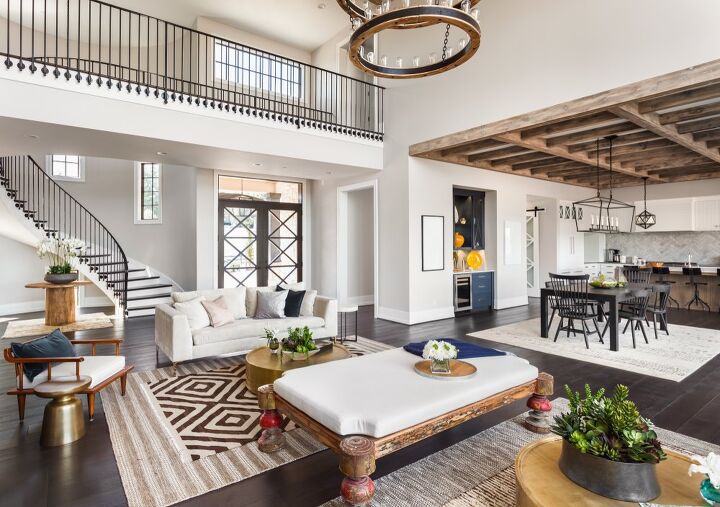 Contemporary floor plans are notable for their open concept, and open floor plans are hot sellers. Open floor plans minimize the number of walls, doors, and barriers creating a more fluid vibe. You won't find walls between the dining room and kitchen, for example, and it opens the door to unique lighting opportunities.
The barrier-free design of open floor plans means that you lose some of the privacy of a traditional, closed plan. It is possible to increase privacy with small dividers, curtains, or island-style counters that break up the space but keep it open. The key aspect of an open concept floor plan is where the family room, dining room, and kitchen meet.
Carefully plan your entertainment center because sound carries all too well in an open concept home.
Pros
Adds resale value
Modern aesthetic
Comfortable mobility
Easy for guests to navigate
Cons
Limited privacy
Sound can travel easily
2. Colonial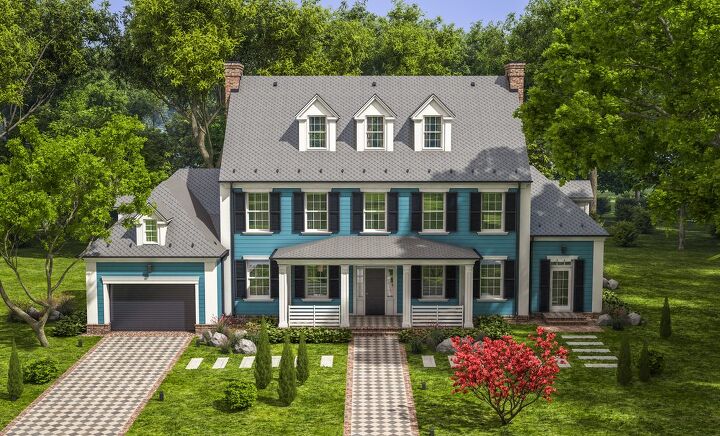 Colonial 2-3 story homes are some of the most iconic, recognizable, and inviting floor plans. Despite history going back to the 1870s, colonial-style homes are still in high demand. Colonial houses are easy to spot because of the multi-pane windows that face outward to the street from the ground floor on up.
Many colonial-style homes have front entry halls that give way to a living room, dining room, and or family room separated by walls. The kitchen is generally in a room off of the entry hall and across from an office or study. Each level has 1-2 bathrooms, and colonial houses often include a porch in the front and back of the house.
Pros
Multiple stories/basement
High square footage
Classic charm
Plenty of exterior space
Cons
Outdated closed floor plan
High property taxes
3. Closed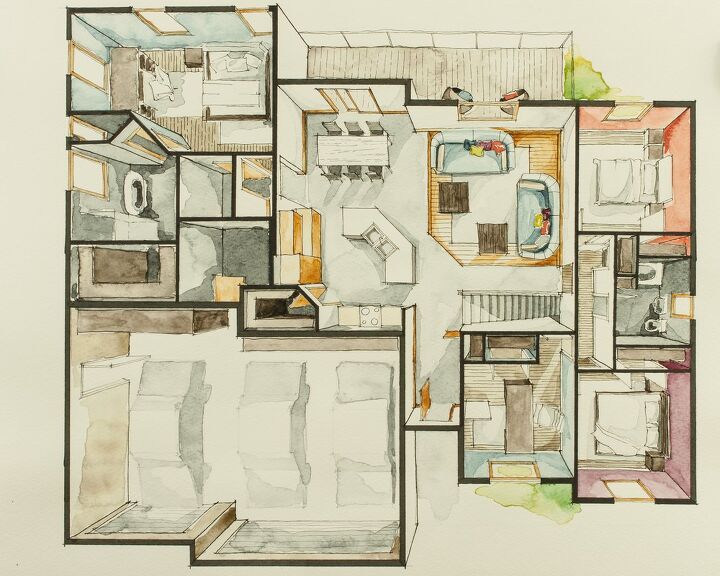 Closed floor plans refer to a house with multiple rooms that are separated by walls. There is no limit to how many rooms a closed floor plan includes, but rooms never share a larger space like with an open concept. Kitchens, living rooms, dining rooms, offices, and bedrooms each have walls that section them off into their own space.
The main benefit to closed concept homes is that you have the most privacy possible. It also helps that the separation between rooms lets you get creative with how you design and decorate each room. You won't have to worry about making the entire house uniform and serve a single aesthetic.
Upper floors on closed concept homes retain the same level of privacy. Closed floor plans can help save on energy bills if you properly insulate each room.
Pros
Variety in room design
Privacy
Energy efficiency
Sound doesn't travel easily
Cons
Can feel cramped
Less desirable for potential buyers
4. Victorian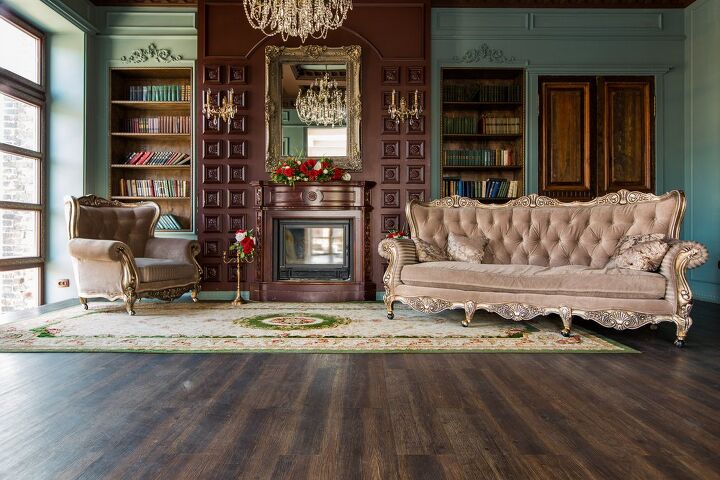 Victorian floor plans are similar to colonial floor plans in their layout and historical significance. You can spot a Victorian home by its narrow width and 2-3 stories that make up for its slim stature. One of the defining traits of a Victorian floor plan is the turrets on either side of the 2nd or 3rd floor that you can see from out front.
The Munsters house floor plans are a prime example of authentic Victorian construction. Victorian homes have an average of 3,500 square feet in space, and that makes for high property taxes. However, Victorian floor plans can fall below 1,000 square feet and can accommodate many budgets.
Pros
Plenty of space
Classic look
Turrets add value
Multiple stories
Cons
No open space
Older homes are harder to maintain
5. Ranch
Ranches are single-story homes ideal for comfortable and simple living. Split-level, raised ranches have become increasingly popular and often include walkout basements. You can find ranches with both open and closed concept layouts these days.
Traditional ranches had entry halls with a closed floor plan, but new or remodeled ranches have fewer walls. Ranches are great living spaces, but they are also ideal for storage. That is because the average ranch floor plan includes a basement and an attic in addition to several closets.
Pros
Easy to move furniture in/out
The floorplan can be open or closed
Includes an attic and basement
Cons
High property taxes
Small yard
6. European
European floors plans are hardly different from closed concept, Victorian, and colonial floor plans. The main difference is the flourishes of style that houses with European floor plans boast. There are generally points and arches that you can see from the front of the house, and many European homes have turrets.
Once you get inside a European-style home, you can enter rooms separated by walls off of an entrance hallway. Remodeled or newly constructed European-style homes often employ an open concept for at least the kitchen or living room area. Most European floor plans include 2-3 stories with a pitched roof over the top floor.
Pros
Visually unique
Lots of space
Classic architecture
Cons
Expensive to keep up
Older European homes are hard to sell
7. Fourplex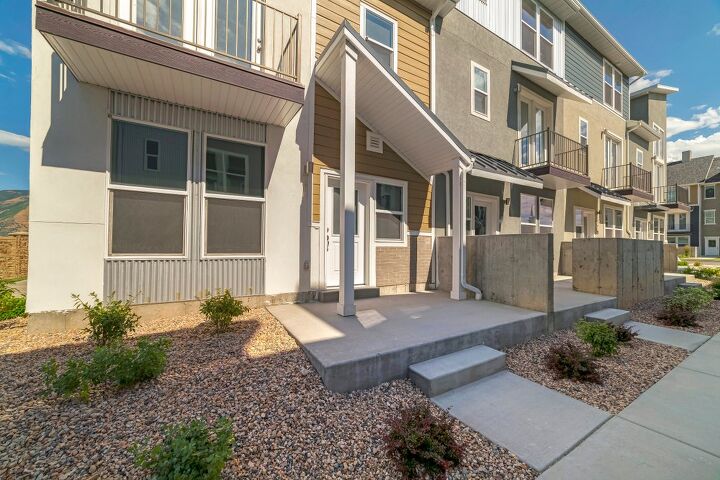 A fourplex is a structure that has four units all in one lot. All four units share a single roof, but each unit has enough space to feel independent. Fourplex floor plans include 1-2 stories, and units typically are identical to one another on the inside.
Some fourplexes have mirrored units, and you generally walk into an open area with a living or dining room and a kitchen. It is common to find laundry rooms on the lower level of a fourplex, and but they are sometimes upstairs. The second floor of a four generally has bedrooms and a single bathroom that connects two bedrooms.
Pros
Plenty of space
Affordable
Simple floor plan
Cons
Lack of privacy
Limited parking
---
Related Questions
Are open floor plans going out of style?
Open floor plans are still in demand, but homes with walls and more separate rooms are popular as well. Homeowners in big cities like Seattle, St. Louis, New York, and Chicago often have to choose the open concept because it's what is mostly available. Closed floor plans home are popular as well, but newly constructed homes generally have an open floor plan.
Do colonial houses have basements?
Yes, colonial houses generally feature basements, but they are often left unfinished. You can finish the basement in your colonial house to increase its value and get a return on investment. It is possible to achieve a 75% return on investment or higher if you finish a basement in a colonial house.
Do ranch houses have attics?
Ranch houses often attics whether they are pull-down attics or have a set of permanent stairs. A ranch can include one of several types of attics, but scuttle attics are the most common. Finished ranch attics can work as a living space if they are sealed and insulated.
Do You Need to Hire an Architect?
Get free, zero-commitment quotes from pro contractors near you.
Summing It Up
Open floor plans, or contemporary floor plans, are the most sought after because of the fluid aesthetic. Traditional, closed floor plans are somewhat outdated, but colonial, Victorian, and European floor plans are usually closed concept. Open floor plans have no walls between most rooms, and dining rooms often open up to the kitchen.
Fourplex floor plans include 1-2 stories with a garage and closed concept kitchen, dining room, family room, and bathroom. The bedrooms are generally upstairs in fourplex floor plans, and all four units share a single roof. Open concept floor plans are considered the most popular and sought after, but traditional floor plans still sell well.
Ranch-style homes are the best of both worlds because they include an attic and basement. The floor plan can include an open or closed concept, and ranch homes feature excellent storage.

Nick Durante
Nick Durante is a professional writer with a primary focus on home improvement. When he is not writing about home improvement or taking on projects around the house, he likes to read and create art. He is always looking towards the newest trends in home improvement.
More by Nick Durante
Published September 18th, 2021 6:43 PM