242 Views
How To Prepare For A Home Appraisal
July 5th, 2023 8:18 AM
Share
We're committed to finding, researching, and recommending the best products. We earn commissions from purchases you make using links in our articles. Learn more here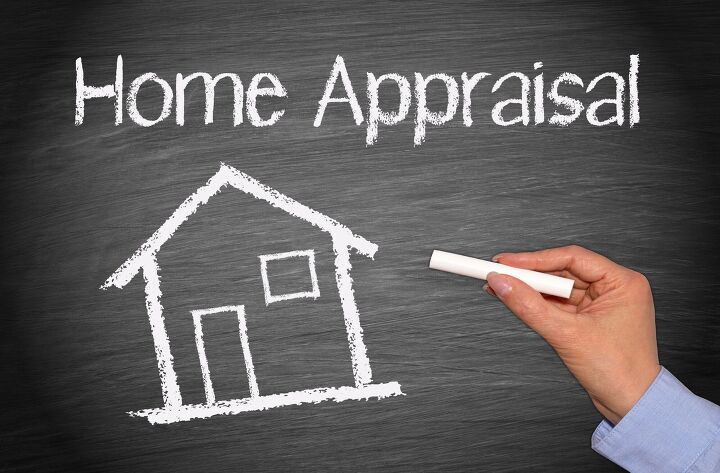 If you're purchasing a new home or planning to refinance, then you'll need to get a home appraisal. Your lender requires a home appraisal to ensure they aren't lending you more money than the house is worth. You want the number to be accurate and not too low, so how do you prepare for a home appraisal?
Be ready to show proof of repairs and upgrades, make sure mechanical systems are functioning well, and boost your curb appeal. Check out local market conditions to get a realistic expectation of your home's worth. Install safety equipment and fix broken or outdated features. Know your neighborhood, so you can point out nearby amenities that could add to your home's value.
A proper home appraisal gives an accurate picture of your home's current worth based on its condition and the current market. Knowing what you can do to prepare helps ensure the appraisal goes smoothly.
What Does An Appraiser Look For In A Home?
Before deciding how you need to prepare for your upcoming home appraisal, it's a good idea to know what appraisers consider. The primary factors home appraisers look at are square footage, structural integrity, location, the age of the house, and major home systems. Big points also include the foundation, roof, and potential hazards.
They'll also consider your home's layout, the number of bathrooms and bedrooms, curb appeal, and amenities. The appraiser may also ask you about recent upgrades, renovations, and repairs.
Your home's proximity to certain places will also affect the appraisal. For example, your home's location in relation to busy streets, schools, local attractions, and emergency services all factor into its final value.
The current state of the real estate market also affects your appraisal. Depending on nearby home prices, how fast they sell, and current market supply, your appraisal could be higher or lower.
10 Simple Ways To Prepare For Your Home Appraisal
Stay proactive before your upcoming appraisal, gather your information, and get organized. You'll have little control over how you prepare for an appraisal on a home you're about to purchase.
However, if you're refinancing your current home, there are many things you can do to get it appraisal-ready. Use these tips to put your home's best foot forward and get positive results.
1. Find A Licensed Appraiser
If you don't already have an appraiser in mind, check out sources like the Appraisal Institute or ask trusted sources. Check with local real estate agents, or friends and family that recently had an appraisal.
2. Make Room In Your Schedule
If you're getting an appraisal for refinancing purposes, you'll be able to attend the appraisal. It's a good idea to do, so since you can point out upgrades and special features, and answer questions on the spot.
An appraisal can take anywhere from 30 minutes to a few hours. It depends on several factors, including your home's size, condition, and extra features.
3. Organize Receipts And Paperwork That Show Improvements
Anything you've done to your home to make it better should give you positive marks on your appraisal. However, if you don't have proof, then it could be a moot point. Gather all of your paperwork and receipts that prove you've made upgrades and repairs.
For example, if you recently replaced the HVAC system or installed new windows, have those receipts at the ready. Put everything into one file, so you can show them quickly upon request.
4. Do Your Own Home Inspection
Walk around your house, inside and out, and assess its condition. Try your best to look at things with an unbiased eye. Take notes about any potential problems or necessary repairs and address them before the appraisal.
Fixing these problems not only makes your home better, but also shows that you maintain it well. Plus, if you're refinancing and staying in the home, you would want to fix these things anyway.
5. Channel Your Inner Real Estate Agent
Put yourself in a real estate agent's shoes and research recently sold homes in your area. Also, read up on the current state of the market in your neighborhood. It could be worth having a conversation with a local agent to get a realistic ballpark figure for your home's value.
6. Pretend You're About To Sell And Stage Your Home
If you were about to sell, you'd want buyers to see your home at its best. Likewise, let the appraiser see your house in its shining moments.
Pay attention to the curb appeal, since it's the first thing the appraiser will see. Replace broken exterior lighting, mow the lawn, take care of the garden, and pick up miscellaneous trash and items.
Inside your home, declutter and get rid of all the extra stuff that could be in the way. Although professional appraisers are trained to see past typical everyday messes, why make them?
7. Spruce Up Your Home
You don't need to go crazy with renovations, but a little sprucing up can go a long way. Repaint walls, change out curtains, update hardware, and remove overly personalized items.
Although these more cosmetic fixes won't drastically increase your home's value, it presents a more updated look. Therefore, these minor updates can help keep your appraisal from dipping.
8. Install Or Repair Safety Equipment
Check your current smoke detectors, carbon monoxide detectors, security systems, sprinklers, and any other safety devices. Make sure they are in good working order. If you don't have any of these devices, at least install smoke and carbon monoxide detectors.
9. Know Your Neighborhood
Your home appraisal isn't just about your house. It's also about the location. Know your area and point out local attractions and natural features to your appraiser. This tip is especially important if you get an appraiser who isn't overly familiar with your immediate neighborhood.
10. Update Overly Outdated Materials
If you have significantly outdated countertops, flooring, or cabinets, it could be worth doing a minor update. Refinish or paint cabinets to give them a fresh look, switch out dingy linoleum floors for modern, inexpensive laminate, etc. Keep things neutral and timeless to appeal to a broader range of buyers and encourage a higher appraisal.
How Much Should I Spend To Prepare For An Appraisal?
A good rule of thumb is to fix any problems that won't cost you more than $500. Many small problems, like broken tile or a cracked countertop, will slash your appraisal by roughly $500 each. If you have a lot of these seemingly small issues, they can add up quickly.
Therefore, it's worth fixing them to recoup the cost in your final appraisal. If you're handy, then DIY simple fixes can save even more. For example, painting, replacing hardware, and touching up simple landscaping are all user-friendly DIY projects.
Does Cleanliness Affect A Home Appraisal?
As previously mentioned, professional appraisers know how to look past everyday messes to see a home's true value. However, taking the time to get rid of clutter, powerwash a dingy driveway and deck, and steam clean your carpets are still worth it.
These tasks are simple and inexpensive, and they help make your home shine its brightest. Don't let the appraiser's first impression of your home be a pile of overdue laundry or overstuffed closets.
Plus, all the extra clutter can get in the way of the things that you want the appraiser to see, like special features or architectural details. If your stuff prevents the appraiser from accessing certain areas of your home, this will negatively affect your appraisal.
On the other hand, issues like mildew, cigarette smoke, and stained carpets are issues that you should address for sure. These things point to larger problems and can also lead to unpleasant odors that affect your home's value.
What Not To Say During A Home Appraisal
It can be tempting to offer lots of extra information to your appraiser in an effort to boost their perception of your home. Sometimes, you might want to share details in the hopes that you can gain some emotional sympathy.
However, often, by doing so, you could be jeopardizing the appraisal. Here are a few examples of things you shouldn't tell your home appraiser.
I just want it to at least appraise for the sale price.
I really need this to go through. It's been a tough year (insert major dramatic event here).
All I need is this appraisal to turn out right and things will be great.
If this number doesn't come back high, then something's wrong.
Is there any way you can help me out a little? I really just need it to hit the right mark.
I need you to get this number as high as possible.
My neighbor's house just appraised for a gazillion dollars.
Gearing Up For A Smooth Home Appraisal
If you use the above tips to prepare for your home appraisal, then you shouldn't have anything to worry about. Of course, some things are out of your control, like your home's location, the current market, and comparable home prices. But you can do many things to improve your odds of getting a positive result.
Take care of repairs, organize your paperwork to prove your recent upgrades, and make sure all of your mechanical systems are in good working order. Install the right safety equipment, eliminate hazards, and boost your home's curb appeal. Above all, be honest.
Related Guides:

Stacy Randall
Stacy Randall is a wife, mother, and freelance writer from NOLA that has always had a love for DIY projects, home organization, and making spaces beautiful. Together with her husband, she has been spending the last several years lovingly renovating her grandparent's former home, making it their own and learning a lot about life along the way.
More by Stacy Randall
Published July 5th, 2023 8:18 AM