690 Views
Heil Vs. Carrier: Which HVAC System Is Better?
October 24th, 2021 6:13 PM
Share
We're committed to finding, researching, and recommending the best products. We earn commissions from purchases you make using links in our articles. Learn more here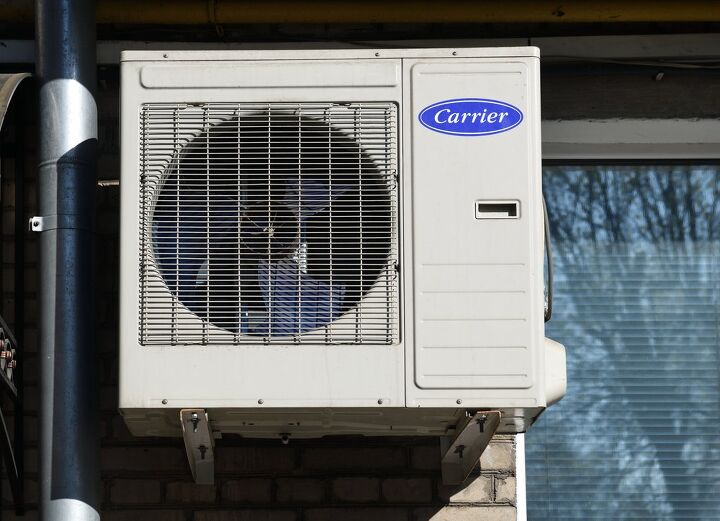 It's summer, temperatures are sweltering, and you're a/c has quit. The service technician declares you're a/c unit a total loss and due for a replacement. You have done a bit of research and decide that the choice is between Heil and Carrier. Which one is the better choice?
United Technologies owns Heil and Carrier as well as several other manufacturers of HVAC equipment. Each of these companies operates independently and offers distinct product lines. There are different criteria to consider when choosing an HVAC system that matches your needs, situation, and requirements.
While Heil and Carrier may be part of the same company family, their products and features are different. Each company approaches the needs of its customers differently. Customers will find different features that each company believes best fits their customers' desire i n an HVAC system. Hopefully, this article will help you find the right match between your requirements and the features one of these companies offers.
Do You Need a Heating and Cooling Contractor?
Get free, zero-commitment quotes from pro contractors near you.
Heil HVAC
Heil has been manufacturing HVAC systems in the US since 1929. In the early years, Sears and Roebuck's stores sold most of the Heil HVAC products. Over time, Heil acquired or was acquired by several different companies. Today, United Technologies owns Heil HVAC
Heil offers a complete line of residential HVAC products, including:
Air Conditioners
Heat pumps
Gas Furnaces
Ductless Systems
Geothermal Units
A complete line of accessories such as thermostats, evaporators, and fan coils
Heil's Focus and Features
Heil is a company with a customer focus. All their HVAC products are designed, engineered, and manufactured to deliver exceptional durability and reliability in a residential installation. From the quality of their products to its No Hassle Replacement limited warranty, Heil places the customer first. Among the features that every Heil A/C system includes are:
Heil offers two product lines in its A/C line. These two product lineups include the Ion Series and the Performance Series
The Ion Series is Heil's Premier product A/C line and includes features such as:

Exceptionally quiet operation with decibel levels as low as 56 dBVariable speed design for efficient operation in all conditionsION system control allows you to monitor and manage the system using your cell phone or other smart devicesSome ION systems offer a SEER rating of up to 19For additional economies, features and efficiencies, you can pair the ION air conditioner with an ION indoor unit for all-season environmental control.

Heil's value line of Air Conditioner system, the Performance series, offers exceptional quality and reliability just like the ION system at a more economical entry price.

Your choice of a two-stage compressor or a single-stage scroll compressor for efficient and reliable operations.Quiet operation in the range of 71 to 76 dBCooling efficiencies from 13 to 17 SEER
Heil quality and reliability are part of the same features of choosing a premier line or an economy line.
The Pros and Cons of Heil HVAC Systems
Looking at comments from both professional HVAC installers and homeowners who have chosen Heil HVAC systems is a great way to understand these HVAC systems' pros and cons.
The Pros
Made from galvanized steel for extraordinary ruggedness and durability
Typically, cheaper than comparable models from other companies
10 to 15-year life span when professionally installed and maintained.
Heil offers some of the most efficient A/C units on the market, making them a good value.
The Cons
Heil uses many off-the-shelf components to manufacturer its HVAC systems. Some compromises in system design are necessary to accommodate these common parts.
Our Opinion
Heil is often considered an economy brand. Heil doesn't spend much on advertising or brand recognition which is probably why their prices remain consistently on the lower end of the bracket.
However, the professionals report that Heil HVAC systems provide long and reliable service in residential installations when professionally installed and maintained.
Carrier
Carrier gets the credit for creating the first air conditioning system. In 1902, Carrier installed the first AC system in the Buffalo Forge Company. The rest is history. Air conditioning spread like wildfire across the United States, and Carrier was out in front.
Carrier is an innovator and leader in every aspect of the HVAC world. From standard residential systems to massive commercial systems, Carrier has a solution. No matter the size or type of HVAC installation, Carrier offers standard features that make them standouts in the HVAC field.
Carrier offers an HVAC solution for your home in any style or type, including:
Single-stage and two-stage models
Variable speed units for unprecedented economy and efficiency
Various humidity control options
Silencer II systems to maintain low dB levels for quiet operation
Innovative design and engineering in products made in the USA.
Carriers Focus and Features
Carrier is the elephant in the room when it comes to talking about HVAC systems. The history and background of Carrier make them a pre-eminent operator in the HVAC industry. Carrier's focus on innovation keeps their engineering and designs at the forefront of HVAC.
Carrier has built its reputation on providing HVAC systems for residential installations with innovative features and options, such as:
Consistency – Carrier strives to provide HVAC systems that provide consistent temperature, humidity, and air quality in residential and commercial applications.
Efficiency – Efficiency in both operation and cost is an important factor. Energy efficiency is a watchword with Carrier. Carrier systems are some of the most energy-efficient on the market.
Air Quality – Providing the highest quality air in your home is Carrier's goal. Carrier designs and engineers its systems to ensure that your air quality is uncompromised.
The wide range of Carrier's models and options allow a solution for almost any HVAC situation. This wide array of options and choices keeps us from focusing on specific features. Looking at Carrier overall, the consistency of manufacturing and the innovative features of the Carrier HVAC systems is undeniable.
The Pros and Cons of Carrier HVAC Systems
Carrier has a huge dealer and service network. Many non-affiliated HVAC technicians support Carrier equipment. There are thousands of Carrier residential HVAC installations around the country. Surveying the comments of both the professionals and homeowners gives us a good idea of what the industry thinks of Carrier equipment.
The Pros
Carrier's most popular residential HVAC systems are the Infinity and Performance Series and get high ratings from dealers, installers, and homeowners.
Most Carrier AC systems will last 25 years under normal use if the installation is done correctly and the systems are maintained.
Some Carrier models have a SEER rating of 21
Carrier offers a ten-year warranty to the original purchaser of the HVAC unit.
The Cons
Carrier HVAC residential systems are some of the most expensive on the market.
Better and longer warranties are available from other manufacturers.
Our Opinion
Carrier makes excellent HVAC equipment. However, in the past few years, their lead in innovation has slipped to other manufacturers. Coupled with their middle-of-the-road warranty, there may be better deals on the market. In our opinion, there are better deals and equipment with more innovative features than Carrier has currently.
The bottom line is that any homeowner wants the most bang for their buck when making a major investment in their home, like a new HVAC system. Balancing cost with features and longevity is a major consideration. We believe that Carrier is falling short in these areas currently.
The Other Major Consideration in Picking a New HVAC System
Most professional HVAC technicians comment that the quality of the major distributors of HVAC systems is so close as to be unrecognizable. The consensus among professional HVAC technicians and installers is that the quality of the system's installation is the biggest determinant of how well the system performs and its longevity.
You should, of course, do your due diligence and pick the HVAC system that you think best fits your requirements and needs. You should also ensure that whoever installs the HVAC equipment is factory trained and qualified to ensure the best install possible.
Making the Decision
When it comes time to make the final decision, you can do some things to make sure that you are getting the best package for your money.
Request estimates or bids from three competing companies. Make sure each company is an authorized and trained dealer and installer for the system you have chosen.
Have a sizing test done on your home to ensure that the correct HVAC system is specified for installation.
Talk to each company and make sure they know they are competing with other companies. Give them all the information you have and request a written evaluation and bid for your home.
These companies are the experts. However, it is your home, and your responsibility to know and understand what you need in an HVAC system. Be candid and upfront about your expectations and desires.
Do You Need a Heating and Cooling Contractor?
Get free, zero-commitment quotes from pro contractors near you.
The Final Word
If your choices boil down to Heil or Carrier, we think that your best choice is a Heil system. The quality of the components and the price point make choosing a Heil system an easy choice. Since many of the systems' internal components are identical and come from aftermarket sources, you may be buying the identical system in a different disguise.
Related Guides

Dennis Howard
Dennis is a retired firefighter with an extensive background in construction, home improvement, and remodeling. He worked in the trades part-time while serving as an active firefighter. On his retirement, he started a remodeling and home repair business, which he ran for several years.
More by Dennis Howard
Published July 27th, 2021 12:56 PM