132 Views
What Are The Best Generator Brands? (Here's Our Top 22!)
October 19th, 2021 12:18 AM
Share
We're committed to finding, researching, and recommending the best products. We earn commissions from purchases you make using links in our articles. Learn more here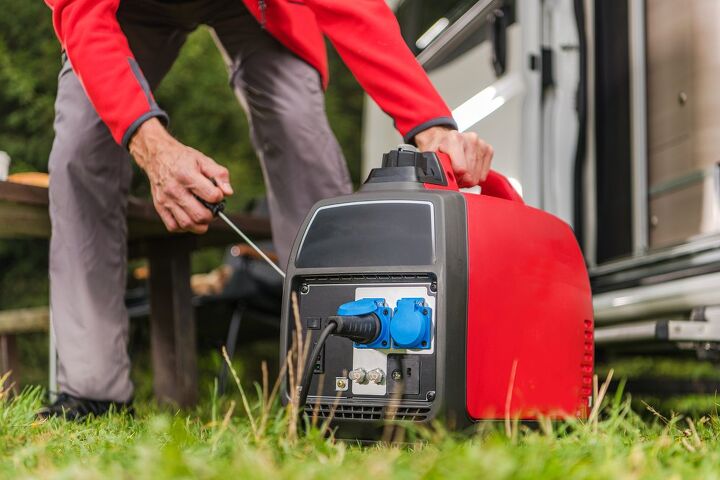 Even when the power goes out, the world keeps going–which is why you need a generator. Perhaps you're searching for a standby whole-home generator, or maybe you need a handy portable generator for camping trips. Either way, we've got you covered with this article about the top 22 generator brands.
The following 22 brands are listed in no particular order. Each of these top generator brands has its own line of products with specific features, advantages, and potential downfalls.
Yamaha
Briggs & Stratton
Honda
Generac
Westinghouse
Energizer
DuroStar
WEN
Champion
DuroMax
Pulsar
Winco
Sportsman
Atima
Firman
Caterpillar
Powerhorse
RYOBI
Predator
Earthquake
Powermate
Hyundai
Are you ready to learn about the top generator brands that can fulfill all of your power needs? Check out our brand profiles below to learn more about what each of them has to offer.
Do You Need a Generator Installation Service?
Get free, zero-commitment quotes from pro contractors near you.
What Are The Top Generator Brands?
In each of our brand profiles, we'll cover a bit of company history as well as each brand's product line. We'll also talk about customer reviews and additional resources provided by each company.
1. Yamaha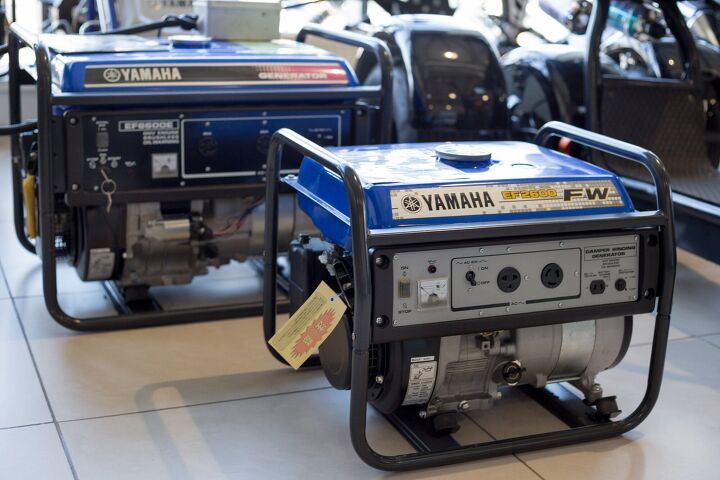 You may know Yamaha best as a car manufacturer, but it's a multinational corporation that produces a range of products. One of these products is generators, and today Yamaha is considered one of the top generator brands. Specifically, Yamaha's inverter generators have earned the company plenty of attention.
Yamaha's generators are innovative and tend to run more quietly than those of other brands. Overall, Yamaha manufactures high-quality power equipment that has plenty of features for even the pickiest customers. Its generators are small and portable, great for camping trips and other activities.
There are many options to choose from when it comes to Yamaha generators. You can pick the specific size and model that fits your preferences and needs. Plus, Yamaha offers long-term warranties that show this top generator brand truly believes in its products.
Currently, Yamaha offers 12 different generators. They vary quite a bit in price, and each model has specific features that make it perfect for particular situations. You'll definitely want to take a look at several Yamaha models before making a purchase.
2. Briggs & Stratton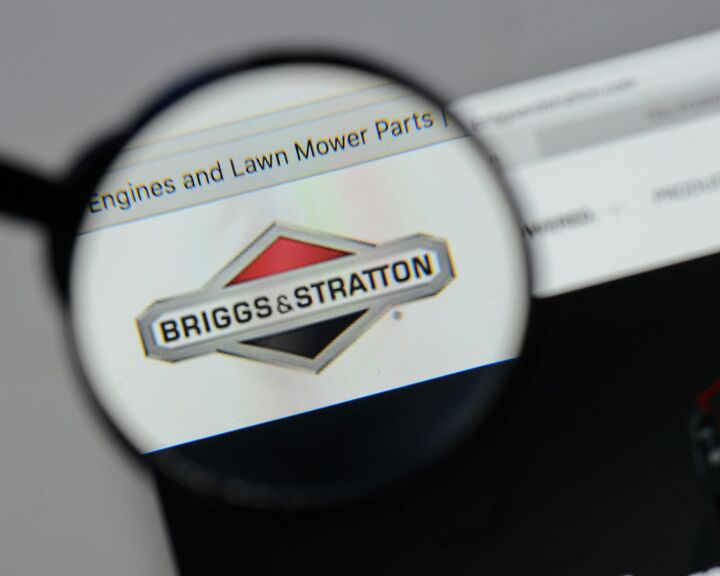 Briggs & Stratton has been around since 1908, which means the company has over 100 years of experience under its belt! This top generator brand produces a variety of products. These include engines, pressure washers, and snowblowers, in addition to generators.
As far as generators go, Briggs & Stratton has developed several different options for its customers. There are three main categories: portable generators, home generators, and light commercial standby generators.
Portable generators are best for a temporary power solution, wherever and whenever you need them. Meanwhile, a home generator is a permanent power solution that kicks on any time power to your house is interrupted. Finally, light commercial standby generators cut back on revenue loss by keeping critical business functions running smoothly.
For each of these three types of generators, Briggs & Stratton has several models to choose from. Plus, this top generator brand provides plenty of helpful explanations on its website. Armed with this information, you'll easily be able to select the generator that is best for you.
3. Honda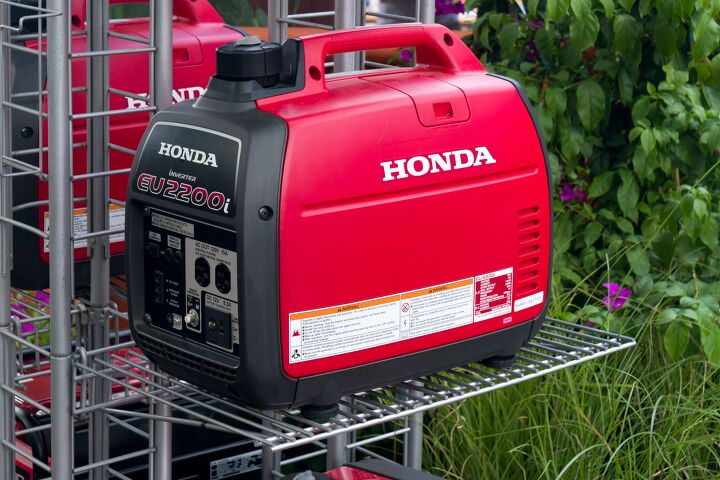 Like some of the other top generator brands on our list, you probably know Honda as a car company. But Honda goes beyond car production. It also produces motorcycles, engines, motors, robots, and, of course, generators.
Honda's generators are extremely reliable, but they generally don't have a lot of extra features. This is actually part of the reason they're so reliable–they don't have as many parts that can potentially cause issues.
According to Honda itself, this top generator brand sets the standard for portable power. The company has multiple generator models, from the top-rated EU series of super quiet generators to the deluxe EM series. Other options include the industrial EB series and the economy EG series.
Honda's website provides tons of resources for customers. There are product overview videos and additional shopping resources to help you choose the right generator. Plus, you can find generator operation and safety information, as well as multiple owner's resources.
4. Generac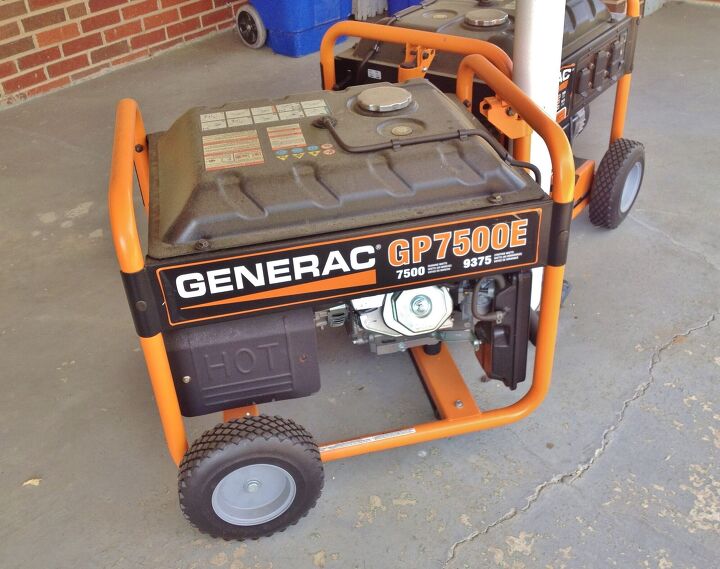 Generac is an American brand founded in 1969. Today, it's known as one of the top generator brands. Generac is most widely recognized for its dependable industrial backup generators and home standby generators.
What sets Generac apart is that its goal is to produce affordable whole-house backup generators for homeowners. In fact, this top generator brand created the home backup generator category. The Guardian Series is a very popular choice for those who want a standby generator for their home.
According to Generac, seven out of ten homeowners who invest in home backup power prefer Generac's generators. These generators operate automatically in the case of a power outage. In addition, owners of Generac generators also have access to 24/7/365 customer support.
On Generac's website, you can find a handy tool called the Generator Sizing Calculator. All you have to do is enter your postal code, the size of your house, and your power needs. Then you'll be provided with product recommendations based on your responses.
5. Westinghouse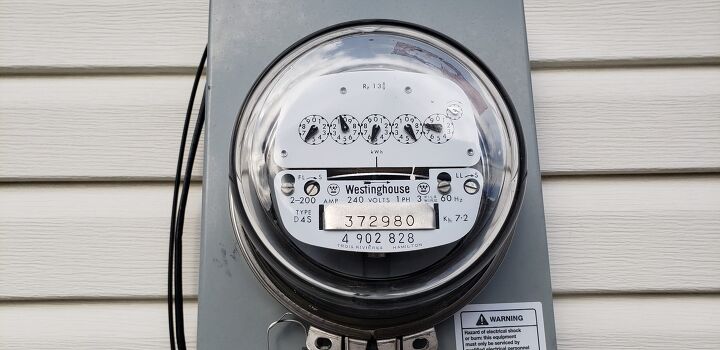 Westinghouse has "brought the best to life" since its founding in 1886. As the company itself explains, Westinghouse is currently carrying on its legacy by transforming the human experience through technology. As this top generator brand is built on innovation and dependability, you can expect a lot from its products.
Not only does Westinghouse produce generators, but it has a vast range of other products as well. From air purification, bakeware, and heated blankets to televisions, batteries, and surge protectors, Westinghouse has you covered. It also produces solar lanterns, ceiling fans, and decorative lighting (aside from generators, of course).
As far as generators go, Westinghouse has a vast selection. With over 30 models to choose from, you're sure to find a generator that works for your needs. Westinghouse describes its portable generators as rugged and hardworking.
When looking at Westinghouse's generator options, you can easily filter your search. Along the side of the website, you can check the boxes of the features you're looking for. You can also filter by watts and price. This makes it easy to stick to your budget while ensuring the generator you choose will work for your needs.
6. Energizer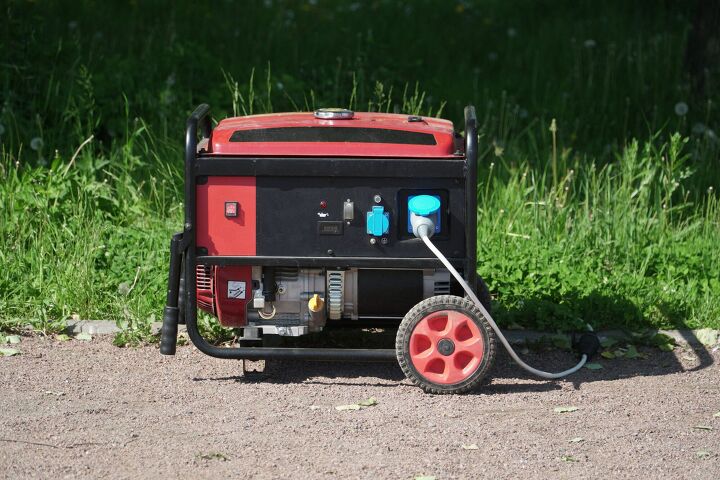 Since 1896, Energizer has been around and producing valuable products for its customers. Today, this top generator brand is headquartered in St. Louis, Missouri. It specializes in power and lighting, and you're likely to be familiar with Energizer, thanks to its batteries.
But Energizer has developed many more products as well. Along with its battery lines, it also produces battery chargers and hearing aids. As far as lighting goes, Energizer produces flashlights, hands-free lights, and novelty lights, among others.
Energizer also produces inverter generators and traditional generators. The seven inverter generator models run quietly and are portable and lightweight. They're also affordable, with some as cheap as $649.
Meanwhile, Energizer's traditional generator line features four different models. Some can be purchased for only $599. Before choosing your ideal Energizer generator, be sure to compare its stats and features with the other available options. In some cases, FEMA will pay for a generator.
7. DuroStar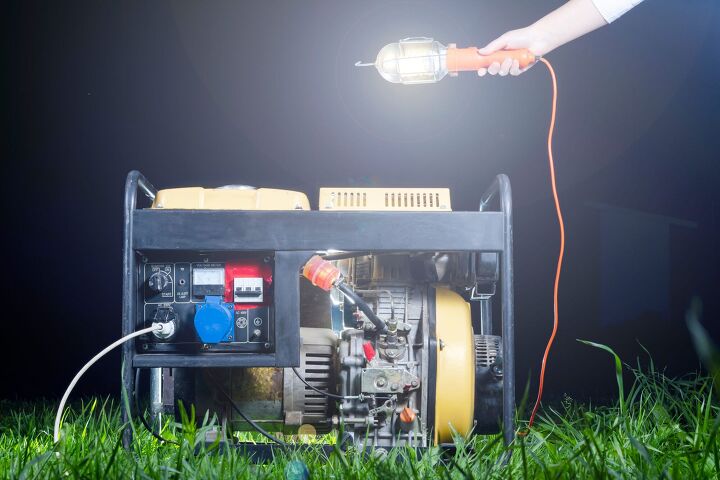 DuroStar is yet another top generator brand. Although it is owned by the same conglomerate as DuroMax, its generators are quite different. DuroStar is considered one of the best affordable options on the market today.
One of DuroStar's available generators is a 12,000-watt 18HP portable hybrid gas propane generator. Another is a 10,000-watt 439cc dual fuel hybrid generator. However, there are many more options to choose from as well!
DuroStar also sells generator accessories and diesel, so you can purchase everything you need to keep your generator running smoothly. Many of DuroStar's products have perfect five-star ratings, which is a true testament to this top generator brand's quality.
8. WEN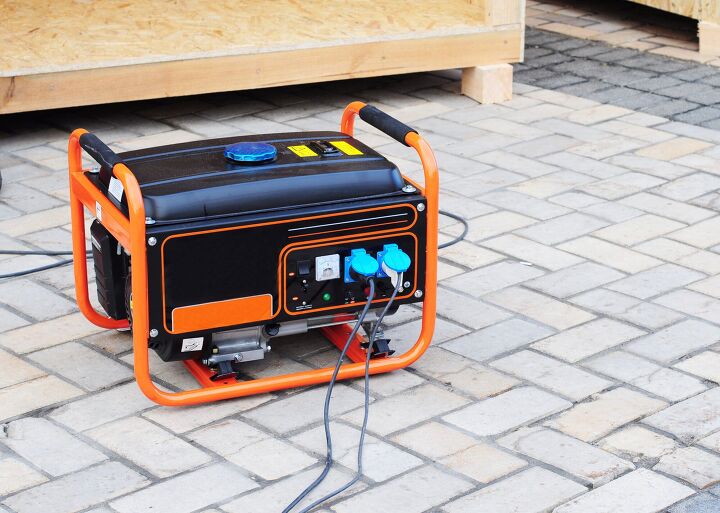 WEN has been in business since 1951. Nowadays, this top generator brand produces a range of products in addition to its high-quality generators. You can find a variety of power tools, lawn and garden necessities, and hydraulic cylinders from this company.
As far as generators go, WEN offers dual fuel, traditional gas, and inverter generators, as well as all necessary accessories. There are three dual fuel models that start at about $460 and average 4.75 stars. You can also choose from about a dozen inverter generators, which start at the low price of $300.
WEN's Resource Center is fully stocked with helpful materials for generator owners. There are plenty of informational articles and troubleshooting tips that address common generator issues and points of confusion.
9. Champion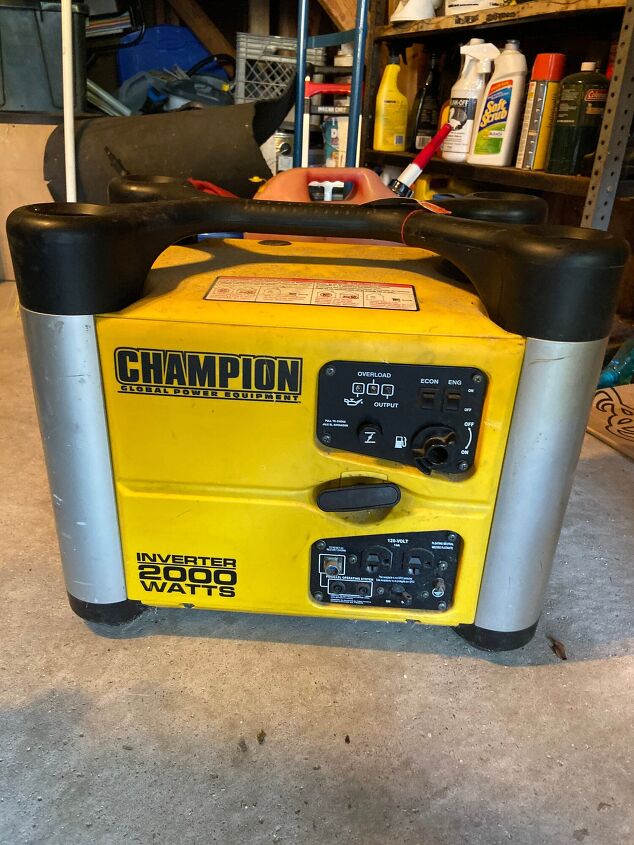 Champion is a top generator brand that has been based in the United States since it was founded in 2003. This company has less than 20 years of experience in the industry. Yet, it has already sold more than two million generators in North America. Champion is considered a market leader, thanks to its proprietary engine design and innovative Dual-Fuel generator series.
Champion is particularly well-known for its portable generators, but it also features ranges of inverter generators and home standby generators. Champion's portable generators cover a wide range of power needs, from 1200 watts to 12,000 watts.
On Champion's website, you can find a handy Generator Selector which helps you narrow down your choices. You'll first select the primary use of your generator (home essentials, recreation, tools, office, or outdoor). Then, you'll select your power needs from an extensive list.
Once you've completed the Generator Selector questionnaire, you'll simply click "Estimate Power Needs." The Generator Selector will then let you know how many running watts and starting watts are needed. Finally, it'll suggest the top three Champion products, along with a full list of all generators that meet your needs.
10. DuroMax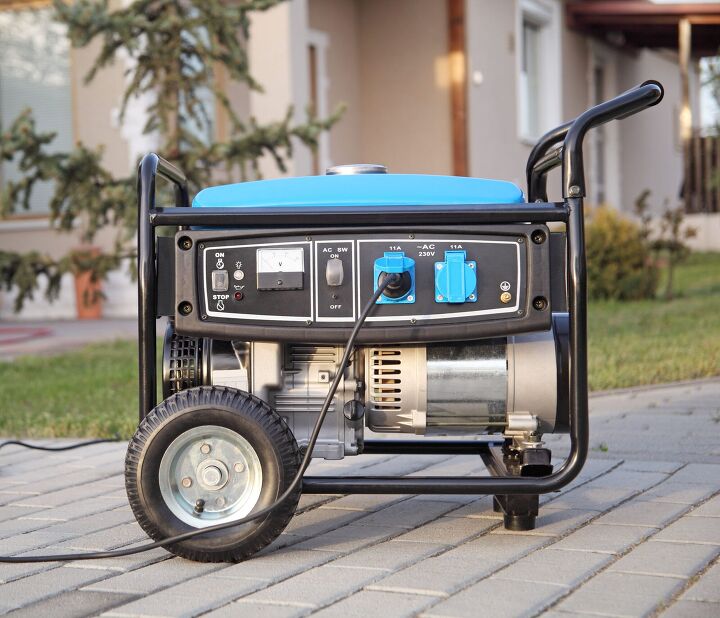 As mentioned previously, DuroMax is owned by the same conglomerate as DuroStar. However, these two top generator brands feature very different ranges of products. DuroMax is best-known for its dual-fuel generator engines and various engine types.
Although DuroMax doesn't have the largest product selection, you'll still be able to find a generator that fits your needs. There are multiple types of generators available: home backup, job site, camping, dual-fuel, and inverter. DuroMax generators typically receive customer reviews of four to five stars.
If you're familiar with your power needs, then the DuroMax product line should be easy to navigate. However, if you're not sure what you want or need, DuroMax may not be the best choice. Unfortunately, it does not offer any tools or buyer's guides that can help you narrow down your selection.
11. Pulsar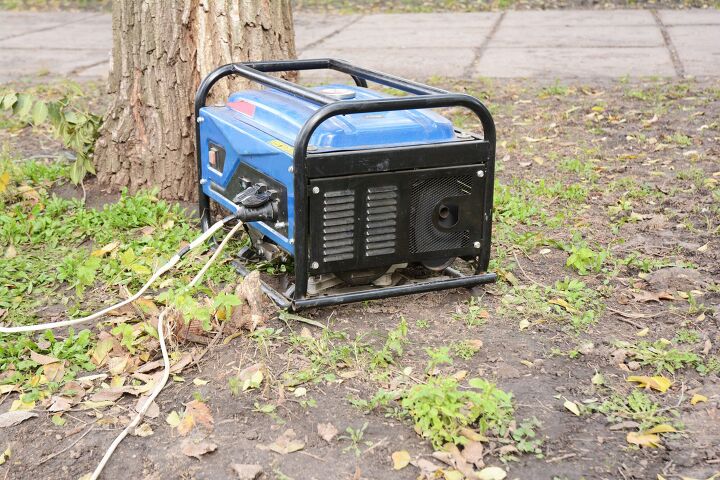 Based in Canada, Pulsar offers more affordable generators than several of the other top generator brands on our list. With a selection of inverter and dual-fuel generators, it's simple to find one that satisfies your power needs. Altogether, Pulsar features 18 different generator models with various capabilities.
The simplest Pulsar generators are 1200- to 2200-watt generators. Some are gas generators; others are dual-fuel generators; still others are peak two-cycle generators. The convenient thing about Pulsar is that even when you're shopping for a simple generator, you have multiple engine options.
Meanwhile, Pulsar also offers more advanced generators–up to 15,000 watts. That's quite a range! The only 15,000-watt generator is a peak gas generator. However, there are also a 12,000-watt dual-fuel generator and a couple of 10,000-watt generators to choose from.
12. Winco
Located in Minnesota, Winco Incorporated has been around since 1927–almost 100 years! It made its way into the generator industry in the 1950s. At that point, this top generator brand first produced its Power Take Off (PTO) generators. Nowadays, Winco is still developing high-quality generators to serve its customer base.
Winco's goals with its generators are to provide reduced noise, extended engine life, and fuel conservation. In fact, Winco has set the industry standard for portable generators thanks to these goals.
Winco's generator selection is quite extensive. You can choose from commercial and multi-fuel portable generators and gaseous, diesel, and emergency standby generators. There are also prime power diesel and gaseous prime generators, as well as PTO and two-bearing generators.
13. Sportsman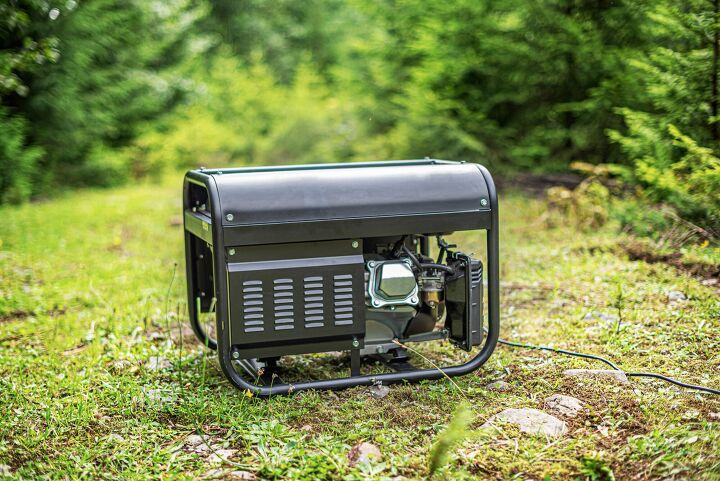 If you're in search of variety, then Sportsman may be the top generator brand for you. It has tons of generators with different fuel options, even including tri-fuel generators. You can choose between gasoline-only, dual-fuel, tri-fuel, propane fuel, and inverter generators.
Sportsman recommends its products for anyone with power needs, but especially those in regions where power failures happen frequently. It also kept camping situations and worksites in mind when developing its vast selection of generators.
What really sets Sportsman apart are the tri-fuel generator options. These generators can run on gasoline, liquid propane, or natural gas. This isn't something you'll often see from the other top generator brands.
14. Atima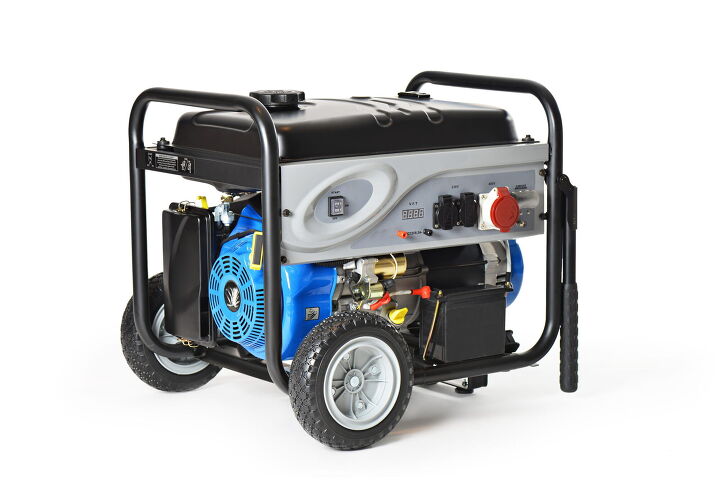 Based in Shanghai, top generator brand Atima ships to the United States using Amazon. Atima is known for its innovation, particularly its award-winning AY generator series. Plus, Atima is well-known for sourcing its own materials, thereby cutting production costs and shortening the supply chain. This also means Atima is able to offer its products at lower prices.
Atima is often praised for its ability to provide more bang for your buck. It produces high-quality products with advanced capabilities, and its prices remain relatively low in comparison to other top generator brands.
One of Atima's top generators is the AY2000. This generator is quiet, powerful, and can be paired with any other Atima unit. It also offers an Eco mode, and it's lightweight and portable, weighing in at less than 50 pounds.
15. Firman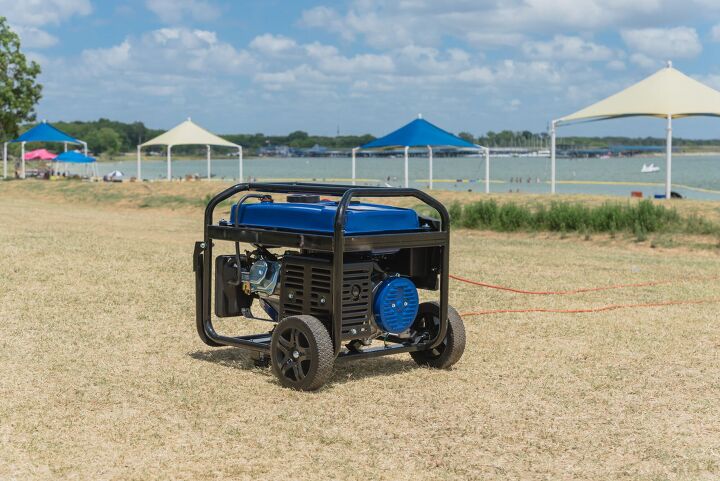 One of the reasons Firman is considered a top generator brand is that it takes its customer feedback very seriously. With a huge focus on customer satisfaction, Firman implements customer feedback as guidelines while developing new models. This has resulted in multiple high-capacity generators that run quietly for long periods of time and have large fuel tanks.
Have you shopped with other generator brands in the past and been disappointed with their customer service? Then you may want to turn to Firman. Not only does Firman have an accessible buying guide for its generators, but its customer service is hard to beat.
Firman offers 61 generator choices with three main lines. These are the Whisper Series, the Hybrid Series, and the Performance Series. Of course, you can find all the necessary parts and accessories for your generator on the Firman website as well.
16. Caterpillar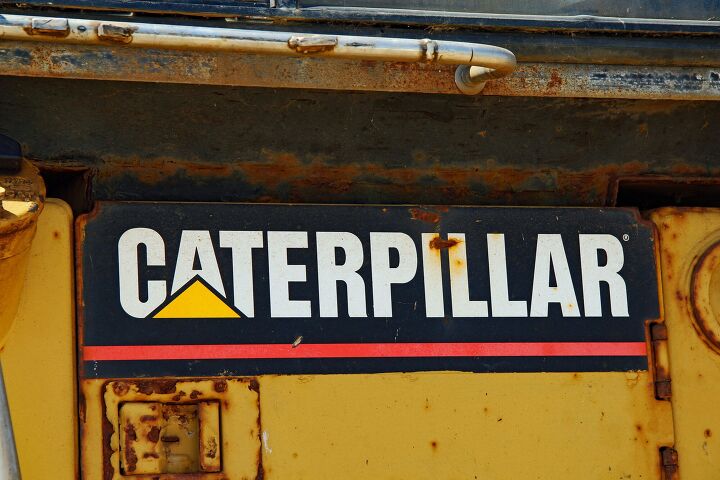 You may know the top generator brand Caterpillar as a huge part of the heavy machinery industry. But it also produces high-quality generators, most of which are meant for industrial and commercial purposes. Therefore, you won't find many portable generators from Caterpillar.
The great thing about Caterpillar is that it has a team of experts and customer service workers at the ready. Caterpillar generators are meant to be used in mainly commercial and industrial settings. Because of this, CAT is ready to make sure that the businesses it services continue to run smoothly.
Available Caterpillar power systems include electric power, industrial power, marine power, and oil and gas-powered generators. These generators tend to be pricier than those from other brands. But this is due to the fact that they're much larger, more powerful, and more durable.
17. Powerhorse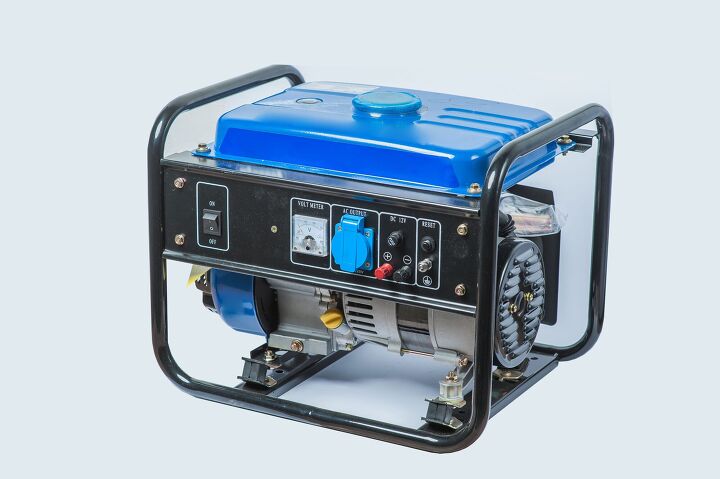 With a name like Powerhorse, it's no wonder that this top generator brand's generators have plenty of power. Its selection is small compared to some of the other brands on our list. Still, that doesn't detract from Powerhorse's generator quality! You can choose from ten portable generator models and four inverter generator models.
Powerhorse's number one seller is the Portable Inverter Generator, with 2300 surge watts and 1800 rated watts. It's pretty quiet at 52 decibels, and it can operate continuously at full load for weeks without overheating. Customers praise its great features, quality, and performance.
18. RYOBI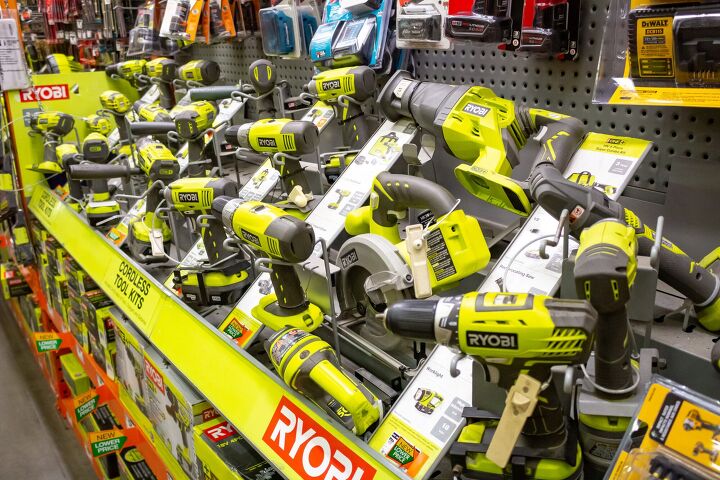 Founded in 1943, RYOBI is famous worldwide for its power tools and high-quality generators. It didn't initially enter the generator industry, instead starting with a focus on automotive and electrical components. Many of RYOBI's generators compete with top brands like Honda and Yamaha.
Although RYOBI's products are manufactured in China, this doesn't mean they're low-quality. They do tend to be more affordable, but the quality and innovative tendencies of the brand are not compromised. A fascinating feature of RYOBI generators is that they can be controlled via Bluetooth or a mobile app.
RYOBI offers 13 generators with various features and capabilities. One thing to note before buying is that they're not considered the best generators for powering delicate or sensitive equipment.
19. Predator
You may remember top generator brand Briggs & Stratton from earlier on our list. Interestingly, Predator's generators are powered by Briggs & Stratton engines. The big difference between the two is the price point.
With more affordable products than the more well-known generator brands, Predator has made a name for itself in the industry. Predator focuses on their CRG Series of portable generators, as well as compact standby generator models meant for industrial settings.
Predator's most popular generator model is a 3500-watt inverter generator. This generator runs quietly and retails for about $850. It's ideal for tailgating, powering RVs, and supplying household emergency power.
20. Earthquake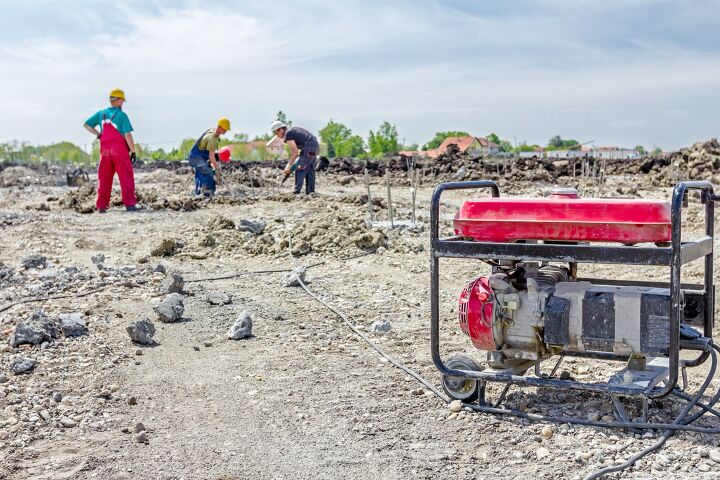 Earthquake is another of the top generator brands on the market today. However, its product selection is a bit smaller than many of the other brands. In addition to generators, Earthquake also produces other types of power equipment and electric lawn and garden tools.
One of Earthquake's top models is an inverter generator with an output of 800 watts. Although this isn't the most powerful generator available, it is extremely lightweight at only a bit over 20 pounds. It's also very efficient and can run for up to 14 hours without needing to refuel.
If you're looking for a generator brand with tons of product options, then Earthquake may not be best for you. But if all you want is a quality generator, Earthquake is likely to satisfy your power needs.
21. Powermate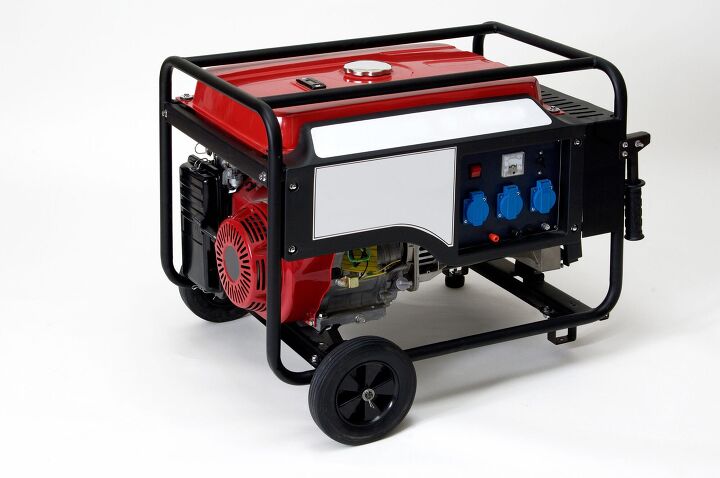 Powermate is one of the more affordable American generator companies. It's sometimes referred to as Coleman Generators. Not only does Powermate produce high-capacity generators for worksites, but it also offers smaller portable generators for recreational use.
Powermate prides itself on producing generators that are easy to use, innovative, and reliable. Its line of generators includes ten portable models and three inverter models. Its highest-rated product is the PM2000i Inverter Generator, which offers three settings on one easy-to-use dial.
This inverter generator also operates quietly, comes complete with a fully enclosed case, and has other notable features. The engine speed adjusts automatically, which cuts back on sound levels as well as fuel consumption. This model runs for $499, making it an affordable option.
22. Hyundai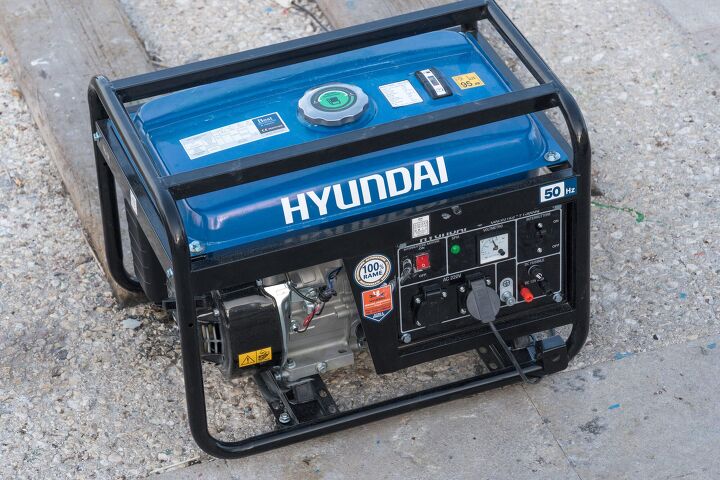 Like Honda, Hyundai is well-known for being a top car manufacturer. But did you know that Hyundai is also one of the top generator brands? It's definitely not one of the most affordable brands, but its trustworthiness and quality make it worth it.
Hyundai offers a variety of fuel types within its generator line: diesel, petrol, gasoline, and liquefied petroleum gas (LPG). This is helpful for those who live in areas where particular fuels are limited or expensive.
There are eight inverter generators to choose from, or you can take a look at Hyundai's four traditional generators. Although there isn't a wide range of product choices, you can rest assured that Hyundai products are top-quality.
One of Hyundai's top products is the HG12000, which retails for $1149. It has a push-button electric start and a plug-in power cord to top off the battery life. Plus, there are four 120V outlets so that you can connect multiple devices to the generator.
Do You Need a Generator Installation Service?
Get free, zero-commitment quotes from pro contractors near you.
---
Related Questions
Are ozone generators safe?
Ozone generators are devices that produce ozone, and they're meant to be used as indoor air purifiers. Ozone generators are often advertised as being safe, but this is false. Breathing in ozone is dangerous, and it can lead to health issues like coughing and airway inflammation.
While ozone generators aren't prohibited from being used, they also haven't been approved by any federal organization. Often, ozone generators are marketed as producing pure air or activated oxygen. However, ozone is not oxygen, and it can even damage lung tissue.
Are generators waterproof?
Generators are not waterproof, and it's generally unsafe to use them in the rain, snow, or other wet conditions. There are some special covers available that can be used to shield your generator from inclement weather. The Consumer Product Safety Commission recommends operating your generator on a dry surface under an open canopy structure.
How do generators work?
Perhaps surprisingly, generators don't actually generate or create electricity. Instead, they capture the power of motion (mechanical or chemical energy) and turn it into electrical energy. This process involves forcing electrons through an electrical circuit.Think of an electrical motor, but in reverse. That's essentially how a generator works! When looking at large industrial generators, water turbines are often used for power. However, for smaller residential generators, the fuel needed is usually diesel, gas, or propane.
Related Articles

Jessica Allen
With a lifelong passion for writing plus strong enthusiasm for home improvement and DIY projects, joining the team at Upgraded Home was an easy choice. Jessica Allen likes to share helpful information with current and aspiring homeowners. Aside from writing, Jessica loves doing yoga, playing the piano, and dabbling in graphic design.
More by Jessica Allen
Published July 7th, 2021 6:21 PM