31 Views
Do You Tip IKEA Delivery Guys?
December 28th, 2021 3:44 PM
Share
We're committed to finding, researching, and recommending the best products. We earn commissions from purchases you make using links in our articles. Learn more here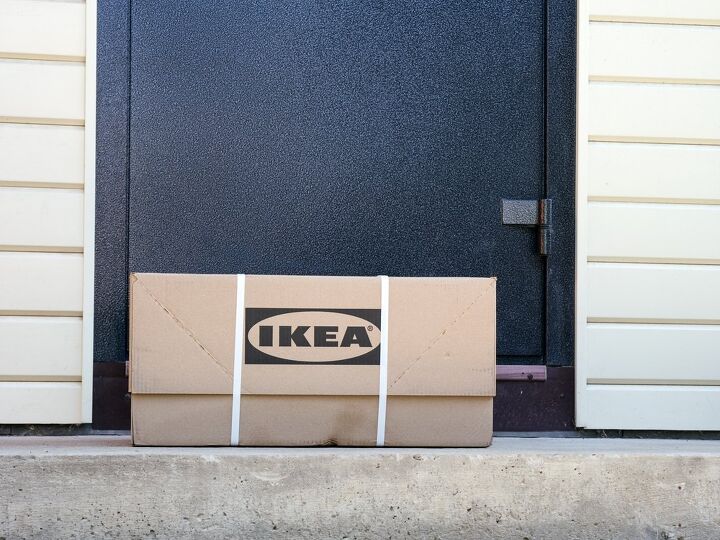 Not sure if The other day, my husband and I bought a brand new couch from IKEA. Our little blue sedan was too small to fit it inside, so we had to book IKEA delivery services. Within 24 hours, we were able to get rid of the old couch and get the new one delivered to our door. We, like many others, were at a loss on whether to tip them.
You don't have to tip IKEA delivery drivers if you do not want to. However, many people choose to tip drivers between $5 to $20 per delivery based on what they bring to your doorstep as well as the size of the delivery. IKEA does not encourage nor discourage delivery personnel from keeping tips.
In an economy like ours, every penny counts. You want to know when it's right to tip and when it might just be a bit extra. So, let's talk about it.
What Does IKEA's Delivery Service Include?
In the past, IKEA's service would include direct in-home delivery straight to the room you wanted the furniture to be in. You also could order IKEA installation straight through the site or at the store. However, this has changed since the pandemic started. Here's what you need to know:
IKEA no longer allows people to bring the furniture into homes (or rather, they try to restrict this as much as possible.) This is mostly due to COVID-19 issues, but it also seems to be a cost thing. According to the IKEA US website, Room of Choice Delivery is still available. However, we've heard mixed reviews on this during the pandemic.
Picking up the items at IKEA is required if you order delivery only. You have to get the items from the warehouse yourself. Picking and delivery will cost more and is a separate order.
You can also schedule a delivery date and time. If you want to get pick and deliver, it's usually a day with a four-hour window. If you pick it up yourself, you can usually choose the date and time to the hour. However, th
You also cannot order assembly from IKEA anymore. They are still partnered with TaskRabbit for this, but even then, you can't order it off the site. Go figure.
All IKEA delivery comes at a fee. So, you have to pay for crap and you also have to pay to have it shipped. They strongly encourage the use of a truck while shopping at IKEA.
How Much Does IKEA Delivery Cost?
How much you should expect to pay for delivery depends on where you live. According to the website, delivery can be as low as $29 in some areas for small orders. So, it can be fairly affordable.
In certain parts of New York, delivery can be as low as $49 for contactless doorstep delivery and $59 for in-room delivery. Most people will pay between $69 to $199 for delivery based on the size of the objects being delivered.
If you have a very small item that can be mailed, that's doable too. Mailable items can be sent for a flat fee of $5.99. Obviously, mailable items do not need to be tipped. Pick and pack starts at $69 and can become more expensive with more items.
Does IKEA Delivery Come With Assembly?
Oh, I wish. IKEA used to allow you to order assembly through their site or store. However, this is no longer the case. You can get IKEA-approved assembly through TaskRabbit. Of course, you can also hire someone else around the area. Most companies are great with assembling this furniture and interpreting their cryptic instructions.
Is Getting IKEA Delivery Worth It?
It often is a case of whether you need it or not. If you have a small Mustang or a MINI, you probably are not going to be able to fit a sofa inside of your car. If you choose to buy "Pick and Deliver" or if "In-Room Delivery" is near you, then you often will find you can get your money's worth.
Not sure if it's worth it? If any of the following situations ring true for you, then you should get IKEA delivery:
You don't have a car that can actually fit your stuff. I feel this to the bottom of my core.
You don't want to pick and pack, then ship stuff over yourself. If this is the case, then get "Pick and Delivery" for your home.
You have a disability that prevents you from picking up items. This could be a good case for "In-Room" delivery, if you have it available.
Should You Tip IKEA Delivery Drivers?
IKEA has no formal policy on drivers getting tips, so you don't have to worry about tips being taken away by managers. If you feel you got good service, you absolutely can tip. However, you don't have to tip nor is it openly encouraged. IKEA pays its delivery crews decently well.
For the record, IKEA delivery drivers make between $25,000 and $43,000 per year as their standard wage depending on where they live.
How Much Should You Tip IKEA Delivery Drivers?
The amount you tip can be done one of two ways. You can either tip 10 percent of the overall fee you paid, or you can choose to tip a flat fee to each of the delivery guys who helped move your furniture in. Most people who tip IKEA drivers give them $5 to $10 for the work they do, or $20 if it's a particularly large load.
When Should You Not Tip IKEA Delivery Guys?
If you don't feel like tipping, you don't have to. IKEA is cool like that and does not put undue pressure on people to tip. However, there are some moments where tipping is just not smart or even advisable. If any of these things are true, do not give them a tip:
They didn't deliver all your goods. Yikes! That's the basic gist of what they are supposed to do, and they messed it up? Nope. Not good. A smart move would be to contact IKEA to determine the best course of action, whether it's a refund or a replacement of goods.
You don't feel like it. IKEA does not pressure people to tip and they pay fairly decently. You do not have to tip the guys if you don't feel like it.
The service was subpar. Did they arrive late? Did they avoid notifying you, leaving your furniture out in the open where people could steal it? No tip.
You found yourself in a situation where they made you uncomfortable. Putting you on the spotlight for a tip, making sexual comments, or acting like they are casing the place would fit under this umbrella. If this happened, you might also want to report this to IKEA. It could end up being a big deal.
Should You Tip IKEA Furniture Assemblers?
If you hire someone for furniture assembly, it definitely warrants a tip if they did a good job. IKEA furniture instructions are confusing and in many cases, can take quite some time. If you have a furniture assembler through TaskRabbit or any other company, we strongly encourage you to tip as it is often not a well-paying job.
How Much Should You Tip IKEA Furniture Assemblers?
This depends on what they charge. Most people would tip $10 to $20 for furniture assembly based on the amount of work they do as well as the size and difficulty of the project. If they go above and beyond for this work, then you might even want to tip $30.
Generally speaking, you should not expect people to be paid a living wage if they are a third party hired by IKEA to put furniture together. The only time you can feel confident in wages is when you hire someone who owns their own company.
---
Related Questions
Does IKEA have next-day delivery available?
It depends on the location as well as the demand that you have on a particular day. In many areas, you should be able to get same-day or next-day delivery without too much of a hassle. It's best to check with an IKEA representative in your area to make sure it's available before you make the purchase. Otherwise, it is not guaranteed.
Can you order IKEA furniture off Amazon?
We did the work to find out if it's doable, and the answer is yes. IKEA does sell a small selection of its furniture on Amazon and offers delivery through Amazon's site. This often makes it easier and more affordable to get the furniture you want at a fraction of the cost.
Can you use Dolly to get people to deliver IKEA to your home?
Yep! Dolly, though not partnered with IKEA, does offer a service that lets helpers make the trip for you. It may or may not be cheaper than getting "Pick and Delivery" from IKEA itself. If Dolly is available in your area, give it a shot to see if it's more affordable. IKEA can't legally penalize you for it so don't worry about that issue.

Ossiana Tepfenhart
Ossiana Tepfenhart is an expert writer, focusing on interior design and general home tips. Writing is her life, and it's what she does best. Her interests include art and real estate investments.
More by Ossiana Tepfenhart
Published December 28th, 2021 3:44 PM