88 Views
Cost to Furnish a 2000 Sq Ft Home: Budgeting & Cost By Room
December 19th, 2021 12:17 PM
Share
We're committed to finding, researching, and recommending the best products. We earn commissions from purchases you make using links in our articles. Learn more here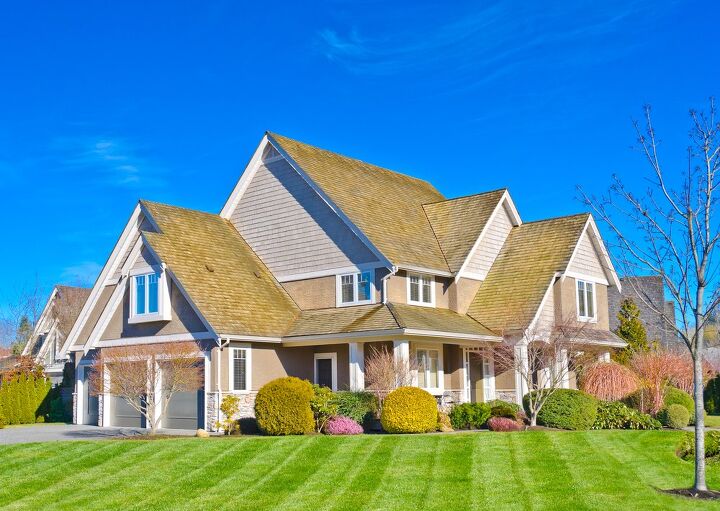 Did you find your dream house? If you just closed a deal, then we bet you are excited to start furnishing your new home. However, this can cost a lot more than people realize.
On average, a household that's about 2,000 square feet will spend over $80,000 furnishing the entire home. This includes sofas, tables, chairs, beds, dressers, and patio furniture. The amount you'll spend depends on what you purchase, and where you purchase it from. Also, the material of the furniture and size are factors as well.
But of course, this number could easily fluctuate depending on the style, product, and design you are going for.n This article will explain a bit more in-depth.
Do You Need to Hire Custom Furniture Makers?
Get free, zero-commitment quotes from pro contractors near you.
How To Budget For Your Furnishing
A clever way to create a furnishing budget is to look at the value of the house, or the final amount made for the purchase.
Generally speaking, you should spend more than 20% of the purchase price on furnishing if you want your house to look its value. However, you should try not to spend over 30% of what you paid for the house.
Of course, creating a budget alone isn't enough. You must know where you will be spending that budget to fulfill your vision.
Developing A Vision For Your Furniture
But first of all, you need a vision. That can be a blueprint, a photograph, a sketch, or even a Pinterest board titled "home decor ideas".
The key is visualization. The better you see your home finished, the more specific and grounded you will be once the furnishing process begins.
Windows, Floors, and Internal Structures
First of all, determine what you are going to do with the existing house before thinking about furniture. In general, it costs $230 per window on average to ensure basic privacy, security, and style.
Following the common rule of 1 window per 100 sqft, you are looking at somewhere from 15-20 windows in your 2,000 sqft house.
On top of that, depending on your preference, you may need to add on the average cost of adding carpet to the existing floor, and the material and/or labor cost for painting/covering any walls.
We don't recommend you to do any major remodeling upon purchase, because that will go over your budget quite easily.
Needs Before Desire
Think about the cost of large, essential pieces of furniture first. How many tables and chairs would you need? Do you need to add any appliances to the kitchen? What about bed, wardrobes and dressers? Are you changing anything in the bathroom?
For example: a queen-sized bed can cost you (bedframe and mattress) a minimum of $600 and can easily go over $2000 or more — and a 2,000 sqft house typically has 4 bedrooms.
And that's why you must figure out the cost of covering basic needs before moving on to the fancier and more fun parts of furnishing.
Go Room-to-Room
Going from room-to-room when making your interior design plan helps you to stay on track. It also allows you to break the total budget down into sectional budgets. For example: how much does it cost to furnish one bedroom? How much would an average living room cost to be fully furnished?
Remember: it's okay to allow a higher budget for essential rooms such as your bedroom or the kitchen, as the kitchen can be more expensive considering all the appliances involved.
Here's another example: the average bedroom set (bed frame, dresser, and nightstands) can cost anywhere between $1,200 and $6,000, depending on the brand and material of the furniture.
But make sure you are not overspending or indulging yourself in any of the rooms.
Cost Of Furniture
The next thing you need to consider is the cost of your furniture. This can be influenced by many factors and there are ways to save on furniture cost — as you could easily imagine.
Name-brand furniture easily goes beyond tens and thousands of dollars, especially if you are looking to buy everything new and unused.
On the other hand, IKEA is known for affordable, easily-assembled furniture.
Living Room Furniture Average Cost
| | |
| --- | --- |
| Furniture | Average Cost |
| Sofa | $1,000 |
| Coffee Table | $200-$400 |
| End Table | $20-$150 |
| Drapes and Curtains | $100-$250 (Per Panel) |
| Artwork (IKEA) | $20-50 |
| Area Rug | $200-$2,000 |
Bedroom Furniture Average Cost
| | |
| --- | --- |
| Furniture | Average Cost |
| Bedroom Set | $1,200-$6,000 |
| Floor Lamp | $50-$500 |
Kitchen & Dining Room Furniture Average Cost
| | |
| --- | --- |
| Furniture | Average Cost |
| Dining Room Set | $3,000-$12,000 |
| Kitchen Shelving | $100-$300 |
Balcony & Patio Furniture Average Cost
| | |
| --- | --- |
| Furniture | Average Cost |
| Weather-Resistant Furniture | $300-$1,800 |
| Grill | $300-$2,000 |
| Decorative Lighting | $30-$200 |
Save On Furniture Costs With Thrift Shopping
A smart way of finding furniture is going to a thrift store. It is true that you will be looking at second-hand furniture. But the cost of thrift shopping is often dozens of times cheaper than buying new furniture.
In addition, you may realize that most furniture in your house doesn't need to be brand new. A pre-used dining table or bookshelf may even add a touch of vintage to your house.
Making Your Own Furniture
Another way to save on furniture cost is by being handy, practical and creative. If you've had building experience, you can easily pick up materials and build shelving, cabinets and other simple furniture. If any family member is quite advanced with handmanship, you will save even more on furniture cost by making your own.
Plus, it can be a great family activity to build a bed, or a dresser together with your loved ones — you are moving into a new home, why not begin creating memories in it right away?
Cost Of Decoration
Just because we recommend you to prioritize your needs, doesn't mean you should compromise on your desires and styles.
Surprisingly, most decorations are extremely affordable. The same saving rules with furniture can be applied to decorations. The only difference is: most people prefer to thrift shop for interior decors because they know that's when they find the most unique items.
Custom-Made Pieces
If you are a passionate collector and prefer to fill your house with artisan goods, then you may want to set aside a decent budget to cover the cost: after all, the artists should be compensated for their creations properly. According to a recent study in the US market, custom furniture cost an average of $2500 per piece.
And custom-made decorations and artwork can range from as low as $100 per piece to as high as thousands of dollars for each item, depending on how the artist prices his or her work.
Murals, Installations, and Other Decorations
What if you want to do something more creative? Unless you are handling everything yourself, a mural artist will charge either $50 an hour or $10 per sqft.
Generally speaking, the more innovative you want to get, the higher your furnishing cost will be. Even if you are quite handy, there are certain projects that naturally require a professional handyman's help.
Finding The Balance
So… all things considered, it's about maintaining a good balance. A mix of thrift-shopping, DIY and new furniture can minimize your cost of furnishing to the maximum extent.
Hiring a good handyman for the majority of housework could also potentially save for you as many would be willing to do a bundle price on the service included if the project has a decent size.
Do You Need to Hire Custom Furniture Makers?
Get free, zero-commitment quotes from pro contractors near you.
Use Your Old Furniture
In addition — just because you are moving into a new house doesn't mean you have to start from Ground Zero. Go through what you currently own: if they can be inherited into the new house, then why get rid of them?

Xiao Faria Da Cunha
With a deep passion for content and creative writing, Xiao Faria da Cunha finds a strong sense of accomplishment in creating quality home guides that resonate with homeowners. When not writing, you can find Xiao creating art masterpieces.
More by Xiao Faria Da Cunha
Published July 7th, 2020 2:01 PM