127 Views
3 Best Places to Put a Gun Safe in a Home
May 6th, 2022 2:19 AM
Share
We're committed to finding, researching, and recommending the best products. We earn commissions from purchases you make using links in our articles. Learn more here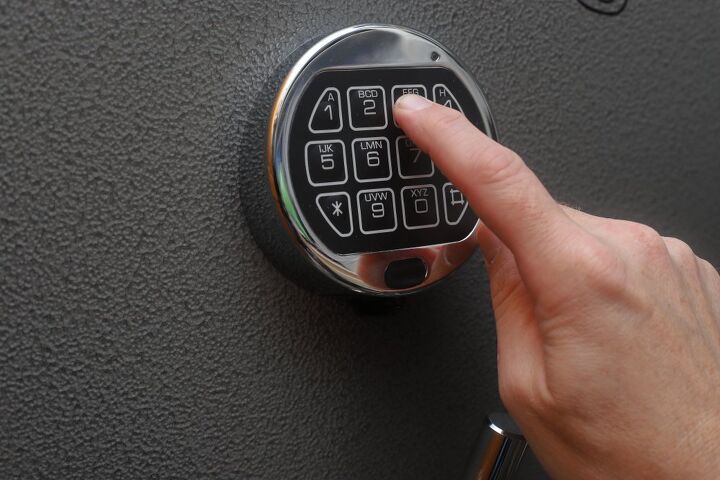 Determining the optimal location for a gun safe in your home is serious business. Money, financial records, personal records, firearms, and other valuables can be kept safe and out of the hands of minors with the help of gun safes. However, the location of the safe is vital. So, where is the best place to put a gun safe in your home?
The basement is the best place to store a gun safe in your home. It's not so easy to access, and the basement is not the first place a burglar would look. Other places include the side or inside of your nightstand, your home office desk drawer, and your garage as long as there are no flammable objects in it.
In this article, we will share with you some of the best places to store a gun safe. We will also take you through a few things to consider when you are choosing a site for your gun safe. That way, you can choose the place with confidence. Let's get started!
Best Locations for a Gun Safe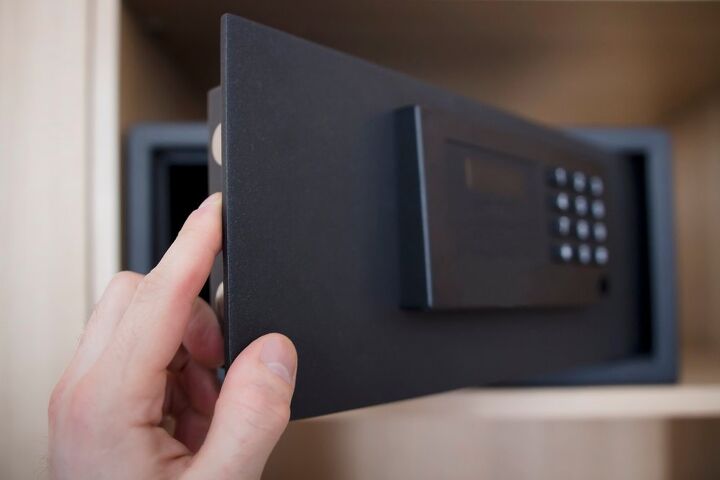 When you feel the need to quickly grab your pistol for safety, it's usually late at night when you're asleep. As a result, the bedroom is one of the best places where you can store a gun. You can put it in a safe that attaches to the side of your nightstand or in a safe that's designed to contour to the inside of your nightstand drawer.
If you have a larger safe, you can place it on the closet floor and secure it with bolts. However, keep in mind that if you have a safe room or panic room right off from your bedroom, you may want to store a gun in there as well.
In The Basement
If you want to keep your guns safe from others, the basement can be an excellent spot to store them. Large safes with many gun compartments are usually bulky and challenging to move, especially when they are anchored to the basement floor. It's almost impossible for someone to sneak into your safe or get your safe out of your house from the basement.
Also, having the safe in a different part of the home allows you to put a lock on the door down to the basement to keep minors from accessing the safe or the gun.
Home Office
A home office is another ideal location for the safe. There are safes designed to attach to the underside of your desk and inside of the desk drawer.
Additionally, there are safes that are designed to look like books and mirrors. You could have a gun safe sitting on your bookshelf or on your wall, and no one would have a clue that's what it was. When something is hidden in plain sight, it's almost always sure to be overlooked.
Consider Using a Portable Safe
Some people prefer not to have a gun located in one spot for too long. Teenagers and children catch onto things that parents don't realize, such as where they hide their valuables and dangerous possessions, including their firearms.
With a portable safe, you're able to move your gun(s) as often as needed. You can switch from storing it in your home office drawer to hiding it between your mattress, behind your shoes, or tuck it into a crawl space.
A great option is a smart portable gun safe like the one from WINCENT. This safe uses high-frequency IC chip sensors and the FRID encryption technology cannot be decrypted, making it safe for storing your gun at home or when traveling.
The portable option takes the hassle out of needing multiple gun safes for storage. So instead of having to remove your gun from one safe to hide it in another, you can simply bring the portable safe with you.
Where Should You Put Your Gun Safe To Avoid Fire Damage?
Mostly all gun safes must be kept away from fire or any appliances that have the potential of causing one. This is why it's important that you do not put your gun safe in a room such as a kitchen or the furnace room. There's no safe place to store a safe there.
You wouldn't want to put it above a stove or oven. According to the Red Cross, the kitchen is where most house fires start. Not only will your firearms be damaged, but the fire can trigger the bullets and cause an even more dangerous situation.
Garages are also not the best place to keep a gun safe, but only under certain circumstances. If you have fuel, paint thinner, chemicals, or lumber in your garage, then refrain from storing your gun safe there. These are flammable products that will most likely catch fire in the event of a house fire.
Ideally, a concrete slab would be the safest place to be in the event of a major fire. The first floor of a home, above a crawl area, is another fire-safe site.
Where Should You Put Your Gun Safe To Avoid Water Damage?
Water and humidity can do a lot of damage to gun safes and guns. In fact, the humidity of the room in which you have placed our gun safe should be similar to that of the safe itself.
Because you can secure the gun safes to the concrete slab floor, the basement is usually one of the ideal sites for gun safes. However, you must also ensure that the basement is not overly humidified.
It's also crucial to remember that if your basement is in a flood zone, the gun safe may not be safe there. Instead, try to keep your gun safe on the first level, but not much higher, especially if the gun safe weighs more than 1000 pounds.
Where To Put Your Gun Safe To Avoid Being Stolen
It's critical that you keep your gun safe in a place where it won't be stolen or destroyed by intruders. When criminals attempt a break-in, where do they usually go? The living room and master bedroom are usually their first stops, followed by the office and garage. They also look in the living room, where people congregate, as well as any other location visible from the front or back entrance.
The garage is another section of the house that they might easily target. Every time we open our garage door to park or leave, everybody can see what's inside. Garage doors are also relatively simple to open. A thief can also haul a gun safe away with the use of a car and a tow strap.
It's preferable to keep your gun safes out of the garage, but if there's no other option, bolting it to the floor and building a closet around it is a fantastic idea.
Although the gun safe can be stored in a bedroom closet, the basement is still the best option. Thieves tend to overlook them, and they're difficult to take because the thief would have to drag the gun safe up a flight of steps.
Choosing the Best Place to Put Your Gun Safe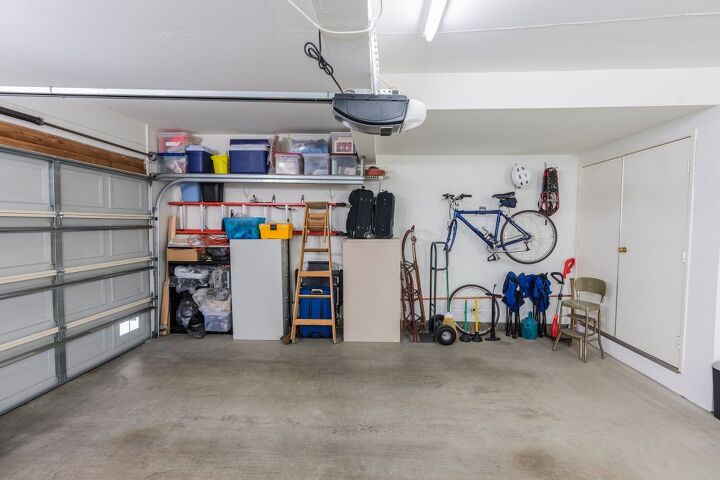 You must examine each scenario while deciding where to store your gun safe. Some people, for example, choose to keep their safe in their garage. Here are some factors to think about:
Where do you spend most of your time? If you don't spend the majority of your time in the garage, the safe will be difficult to get to if someone breaks into your home.
How big is your safe? Another factor to think about is the size of your safe. This is something that you should think about before acquiring a safe. The size of the safe you buy will be determined by the number of guns you own.
What type of safe do you have? If you only have one handgun that you want close by while sleeping, you'll need a different safe than if you have a dozen guns to keep secure. However, if you have a collection, you'll need a gun cabinet instead.
What is the weather like where you live? When deciding on the optimum location for a gun safe, you need also consider the weather. If you keep your pistol in a humid environment, it is susceptible to rust.
Can You Put a Gun Safe in a Laundry Room?
A gun safe would be perfectly fine in a laundry room, as long as the room was well ventilated and not humid. However, most laundry rooms work up a nice humid climate. If this is the case, you can stick a dehumidifier in your laundry room to keep the temperature optimal for your gun safe.
Are Gun Safes Worth It?
As many as 31% of accidental firearm deaths were due to the guns not having a working child-safety lock. But maybe the question should be, how were the firearms so accessible? Most people toss their gun into a nightstand drawer with no lock, making it easy to access.
If each person had a gun safe, this number would cut down drastically. Not to mention, firearm insurance often requires their carriers to have a safe to ensure they're fully covered in light of a burglary or fire. So, while it's an investment; it's an investment worth your while.

Heather Robbins
Heather is a passionate writer who loves anything DIY. Growing up, she learned everything from home repairs to design, and wants to share her tips with you. When she's not writing, she's usually hiking or searching for her next DIY project.
More by Heather Robbins
Published April 3rd, 2022 11:47 PM