37 Views
What Are The Pros And Cons Of Moving To Texas?
April 24th, 2021 4:25 PM
Share
We're committed to finding, researching, and recommending the best products. We earn commissions from purchases you make using links in our articles. Learn more here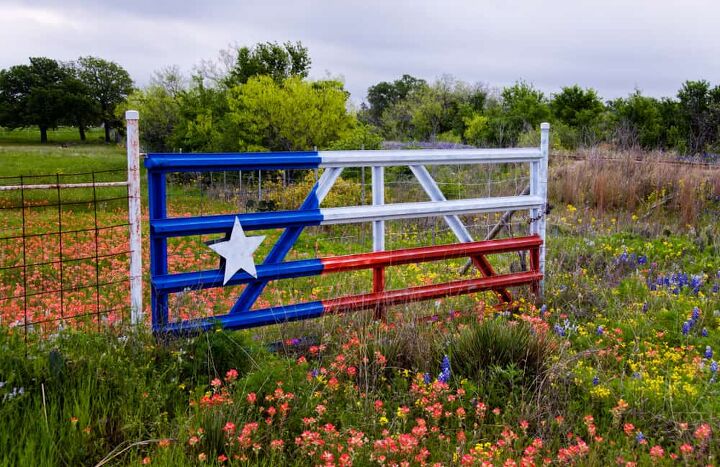 They say everything's bigger in Texas, but does bigger always mean better? The 29.47 million people that call "The Lone Star State" home seem to think so. But what is it about Texas that makes it so great?
Abundant employment opportunities, low cost of living, and a family-friendly vibe are some examples of why Texas is so appealing. There are also a variety of places to live and great educational opportunities. However, super hot summers, traffic, lower-quality healthcare, and a climbing crime rate can be drawbacks for many.
Of course, Texas is the biggest state in the USA. Therefore, you have a lot of cities to choose from when it comes to living there. Before you decide to make the move, learn the pros and cons of calling Texas home.
Do You Need to Hire Movers?
Get free, zero-commitment quotes from pro contractors near you.
What Are the Benefits of Moving to Texas?
1. There Are Ample Job Opportunities in Texas
Texas features a robust economy that creates many new job openings. Several cities in particular, like Dallas, Garland, and the state capital of Austin, have some great job opportunities. Plus, Texas' average income is slightly above the national average.
| | | |
| --- | --- | --- |
| Income | United States | Texas |
| Average Salary | $65,712 | $67,000 |
| Average Monthly Pay | $5,476 | $5,583 |
| Average Weekly Pay | $1,264 | $1,288 |
| Average Hourly Wage | $31.59 | $32.21 |
2. Texas Has a Low Cost of Living
On top of a solid average income, Texas also showcases a low cost of living. This combination makes Texas a very affordable place to live. You can typically expect to pay less for the same standard of living you'd have in many other states.
A big budget-booster in the state is the cost of land and housing. Plus, the efficiency of building a new home is also a lot better than in many other states. This means you could be in your new house in record time, instead of waiting months.
Item
United States
Texas
Median Home Cost

(as of June 2020)

$342,000
$310,000
Median Rent
$1,078
$1,091/month
Utilities – Electricity
$11.67¢/kWh
$11.36¢/kWh
Utilities – Natural Gas
$18.41 $/Mcf
$21.75 $/Mcf
Utilities – Water
$102.68/month
$87.73/month
Gas
$2.19/gallon
$1.90/gallon
Groceries
$165-$345/month
$148-$310/month
Internet
$66/month
$58/month
Transportation
$255/month
$240/month
3. Texas Increases Your Odds of Enjoying Better Weather
Since Texas is such a large state, you have several climates to pick from when choosing where to live. For example, if you want a more coastal environment, you might opt to live somewhere along the Gulf of Mexico. Conversely, if you prefer something a little drier, with four seasons, you might choose a more central location.
4. Texas Has a Low Tax Burden
Texas has a higher sales tax than many others at 6.25%. Plus, you'll pay 8.25% sales tax in most major cities after factoring in the local tax bumps. However, the state doesn't collect income tax. Therefore, many residents find that their overall tax burden is much lower in Texas.
5. You Can Choose from Both Urban and Rural Areas in Texas
Everything might be bigger in Texas; the state is home to 6 of the 20 largest cities in the US. These are Austin, Dallas, Fort Worth, El Paso, San Antonio, and Houston. Plus, Texas is home to some of the fastest-growing cities in the country.
However, it's not all hustle and bustle and big city lights. Texas is also home to many quaint and charming places to live like New Braunfels, Fredericksburg, and Dripping Springs. Therefore, you can choose to live it up in the big city or kick back in a small town, all within the same state.
Here's a look at how many people call these popular Texas cities home. Plus, a peek at what you could expect to pay to live there.
| | | | |
| --- | --- | --- | --- |
| Texas City/Town | Population | Median Home Price | Median Monthly Rent |
| Austin | 988, 218 | $357,855 | $1,170 |
| Dallas | 1,382,270 | $191,111 | $1,210 |
| El Paso | 685,575 | $138,882 | $684 |
| San Antonio | 1,578,030 | $159,727 | $925 |
| Houston | 2,340,890 | $162,827 | $1,047 |
| Fort Worth | 932,116 | $187,961 | $1,066 |
| Garland | 246,627 | $181,546 | $962 |
| Fredericksburg | 11,690 | $374,056 | $1,300 |
| New Braunfels | 95,782 | $267,814 | $1,027 |
| Dripping Springs | 6,159 | $505,094 | $1,304 |
6. Texas Tends to Be Family-friendly
Texas is a popular place for families. Perhaps it's because of the affordable cost of living or great educational opportunities. Or, it could be because of affordable child care. Whatever the reason, a study by WalletHub placed Texas as #3 on the list of percentages of families with children. For overall family-friendliness, the state came in at #29.
7. Texas Offers Strong Educational Opportunities
The National Center for Education Statistics found that students in Texas test higher than most other states. It ranked only 1% of school districts as in need of improvement.
Texas is also home to some major colleges and universities, including the University of Texas and Texas A&M. It's also home to Texas Christian University, Baylor, Rice, and Southern Methodist University.
What Are the Cons of Moving to Texas?
1. Texas Has Lower Quality Healthcare Than Most States
According to the US Health and Human Services Agency, Texas's healthcare quality is lower than in most states. In fact, access to healthcare contributes to Texas's rank of #46 for overall quality of life. This is more so a problem for people living in the more rural areas of the state.
You might find yourself having to drive over 50 miles to reach a health professional in some locations. Currently, more than 20% of Texas residents lack health insurance, compared to a national average of 12%.
2. You Have to Watch for Hurricanes and Violent Storms in Texas
Texas experiences hurricanes and other violent storms throughout the state. These storms occur mostly in the spring and summer and can bring significant weather concerns. Some of these issues include strong winds, lightning, tornadoes, and hail.
Since many hurricanes can cause flood damage, many property owners need a separate flood insurance policy on their homes. This additional coverage translates to extra costs.
3. The Crime Rate in Texas Is Creeping Upward
For the past few years, since 2015, crime in the state has been creeping up. However, the ratio of police officers to citizens has been decreasing; not a good combo. In 2016, there was an average of two officers per 1,000 people.
Of course, like with any state, crime can differ dramatically based on where you live. The average chance of becoming a victim of a violent crime in Texas is 1 in 243. For property crime, it's a chance of 1 in 42.
Here's a look at how some Texas cities compare to those numbers.
| | | |
| --- | --- | --- |
| Texas City/Town | Chance of Violent Crime | Chance of Property Crime |
| Austin | 1 in 256 | 1 in 28 |
| Dallas | 1 in 129 | 1 in 30 |
| El Paso | 1 in 264 | 1 in 64 |
| San Antonio | 1 in 158 | 1 in 25 |
| Houston | 1 in 96 | 1 in 24 |
| Fort Worth | 1 in 200 | 1 in 35 |
| Garland | 1 in 367 | 1 in 37 |
| Fredericksburg | 1 in 880 | 1 in 95 |
| New Braunfels | 1 in 351 | 1 in 71 |
| Dripping Springs | 1 in 1,167 | 1 in 194 |
4. Texas Has Some Sweltering Summers
While it's true Texas offers a wide range of different climates; summer can be brutal no matter where you are. This is partly due to the fact that Texas is closer to the equator than most other states in the US. You end up with lots of heat and humidity, which equals one sticky situation.
Another consideration is that sometimes, sweltering summers meet with extended droughts. Therefore, you could end up dealing with some major challenges come summertime.
5. It Can Be Tough to Travel Throughout Texas
In many states, if you were to drive straight for ten hours, you would end up in a different state. You might even cross over a few states! But this isn't necessarily so in the vast state of Texas.
You could drive over 700 miles and still be in Texas. Plus, traffic congestion is fierce in many places throughout the state. Many drivers travel at breakneck speeds, increasing the likelihood of traffic accidents.
In 2017, over 3,700 people died from vehicle accidents. Additionally, according to the Houston Chronicle, about 10 people die every day using the state's transportation systems.
6. Texas Has Above-Average Property Tax Rates
Something to consider is although home prices might be lower in Texas, property taxes are high. On average, a household pays over $3,300 in property taxes each year. This makes Texas fifth in the country for the highest real estate taxes.
---
Related Questions
What are some extra considerations to think about before moving to Texas?
Depending on your political leanings, Texas may or may not be the place for you. Texas is a relatively liberal state in the traditional sense. 
Many communities are fairly laid-back, and there are fewer regulations when it comes to making your home in the state. Basically, this can be both good and bad. 
You won't have a lot get in your way. However, you might not get a lot of help when you need it either. 
Another issue that might be a positive or negative for you is the gun culture. Many residents own guns, and open carry is quite common, especially in more rural areas. Overall, it's all about what makes you comfortable (or uncomfortable).
Why do so many people move from California to Texas?
Thanks to an unstable political climate, high-income tax, and an expensive cost of living, many people are opting to move from California. Texas's low cost of living and liberal political vibe are appealing for many California transplants.
It's estimated that by 2050, roughly 20 million former Californians will live in Texas. Currently, approximately 15% of the people who move to Texas come from California. If you plan to be one of them, expect to pay between $3,700 and $4,100 to move.
Do You Need to Hire Movers?
Get free, zero-commitment quotes from pro contractors near you.
What Have We Learned?
A low cost of living, varied communities, and excellent job and educational opportunities make Texas very appealing. You have your pick of several climates depending on where you choose to live. Plus, the state is a popular choice for families.
However, traffic and travel issues, sweltering summers, and creeping crime rates might be too much for you to handle. Not to mention staggering property taxes and the possibility of below-average healthcare are some hefty drawbacks.
Like any state, Texas has its ups and downs. Most residents will proudly declare that their state is the biggest and the best. However, it's up to you to look at all of the positives and negatives and decide if you agree.
Related Articles

Stacy Randall
Stacy Randall is a wife, mother, and freelance writer from NOLA that has always had a love for DIY projects, home organization, and making spaces beautiful. Together with her husband, she has been spending the last several years lovingly renovating her grandparent's former home, making it their own and learning a lot about life along the way.
More by Stacy Randall
Published January 1st, 2021 6:00 PM