30 Views
What Are The Pros And Cons Of Living In New Jersey?
July 22nd, 2021 7:51 PM
Share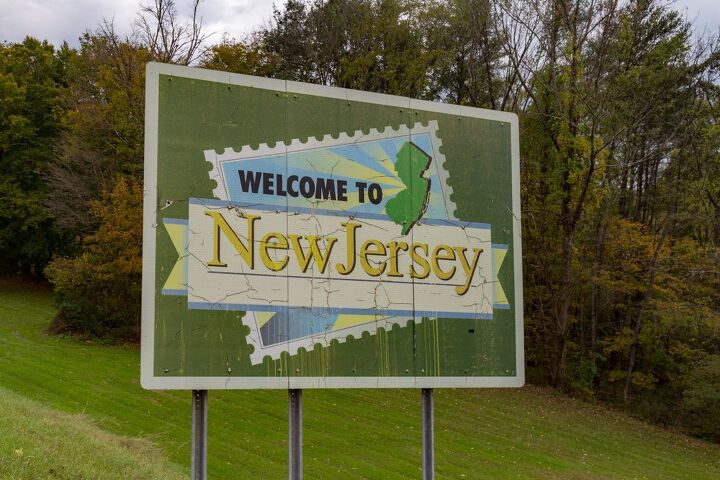 If there is one thing people can tell from my accent, it's that I'm from New Jersey. Or, rather, that I'm from North Jersey. It's a magical world filled with decent pizza, nightclubs, and good food. As a native New Jerseyan, I can tell you that living here is a pretty acquired taste. It's not for everyone. If you want to move here, it's a good idea to know what to watch out for before you buy that condo.
The benefits of living in New Jersey include excellent schools, high-paying job opportunities, amazing entertainment options, and a decent economy. The problems with life in New Jersey include astronomically high taxes, a very high cost of living, and bad traffic.
The Garden State has a lot to offer people, but it also can be the biggest pain in the butt you've ever experienced. This guide will give you a fair idea of what it's really like to live in "Joisey."
Do You Need to Hire Movers?
Get free, zero-commitment quotes from pro contractors near you.
What Are The Benefits Of Living In New Jersey?
New Jersey is one of those states that people tend to be almost pathologically proud of coming from. Honestly, I get the hype. Living in New Jersey comes with a ton of benefits that are worth moving here for. These include the top perks below.
Excellent School Systems
If there is one thing the Garden State offers in spades, it's good schools. The school systems in New Jersey are generally above average, and at times, are some of the best in the country. The state is home to quality schools like Rutgers, Monmouth University, as well as Princeton. Of course, the colleges alone aren't the only draw.
Multiple schools in New Jersey have gotten accolades as being the best in the nation. This includes several public schools (Bergen County) as well as entire vocational school systems (like Monmouth County Vocational School District.) Overall, the graduation rates for high schools are one of the highest in the nation. You'll love the opportunities schools offer here.
High Paying Jobs
The median household income in New Jersey is $85,751—one of the highest state median incomes in the entire country. The truth is that many towns in this area have median comes that scale far past $150,000 or more. This state has a slew of high-end startup companies that pay exceptionally high wages. There are also tons of people who commute to New York City for Wall Street jobs.
Even if you are working a minimum wage job, you're going to be getting a fatter paycheck than most others. The current minimum wage in New Jersey at the time of this writing is $12 per hour, and will increase to $15 per hour over the course of several years.
Entertainment Galore
If there is one thing that I can credit New Jersey for, it's entertainment. There's a reason why Jersey Shore was filmed here. The nightlife throughout the state is pretty insane, especially if you are from the shore, in Atlantic City, or in Bergen County. Personally, that's one of the biggest perks in my book. Oh, and the food scene here. You can't ignore that.
New Jersey has beaches, park trails, tons of malls, and amazing food. (Actually, we have the highest number of malls per capita in America.) If you like the arts scene, then you will be happy to know that Jersey also boasts a ton of museums, galleries, and concert venues. What we're saying is that tourists are right to come around to Jersey for fun.
A Decent Economy
Having a hard time getting a job? You don't need to worry if you are in New Jersey. This state tends to have a pretty solid economy year-round, especially if you are a person who's in customer service or in finance. The current unemployment rate is 7.5 percent, which is actually fairly high. However, there is a caveat here.
Most places in New Jersey are hiring, but many people tend to turn jobs down. Why? Because they prefer to be self-employed whenever possible. With that said, there are a lot of folks who live in New Jersey but work in New York. Some surveys don't pick up these nuances, which means that you might not be getting the full story.
What Are The Pitfalls Of Living In New Jersey?
As much as I love New Jersey, I understand why a lot of my friends have left for other states in recent years. It's not an easy state to live in, especially if you are not used to being on the grind. These issues below are the ones that make most people leave.
High Cost Of Living
Living in New Jersey is a lot like living in New York City in terms of pricing. This is exceptionally true when it comes to parts of North Jersey. The cost of living index puts New Jersey at 120.4, making it one of the most expensive states to live in the entire country. A typical person with a salary of $100,000 would have to earn $120,400 to have the same quality of life in a typical New Jersey suburb.
In parts of the state like Weehawken or Princeton, the cost of living can be far higher. It's not unusual to see the index balloon to 160 or more for upscale towns. This means that moving to New Jersey will be a huge endeavor for people who are used to places like Wisconsin or Florida.
Extraordinarily High Taxes
There's no way to mince words here. New Jerseyans are taxed to death. The sales tax rate is 6.625 percent, which isn't bad. However, state income taxes can easily add up to 4 percent more "stuff" than usual on your tax bill assuming that you earn the median amount in your home. Property taxes can easily tack on an additional 3 percent or more depending on your municipality.
Most people struggle to make their tax bills at the end of the year. As a result, there are a lot of companies and people who are no longer willing to deal with it. This has caused serious problems when it comes to finding employment throughout the state.
Bad Traffic
If nothing else, New Jersey earned its reputation as a commuter state. Depending on where you live, you might see as many as 30 percent of your town commute to New York on a regular basis. Public transit made it doable for some, but we still have a ton of people who still rely on cars. This leads to a LOT of traffic congestion, especially on the Garden State Parkway and New Jersey Turnpike.
Sitting in traffic is basically the state's pastime. During the summer, traffic jams can be particularly terrible. It's not unheard of for people to have hour-long delays on the Turnpike. If you move here, it's important to make some leeway for rush hour traffic. Few, if any, states have so much traffic throughout the region.
With that said, road maintenance tends to play a big role in all the problems. There *always* seems to be some kind of construction underway, and at times, the traffic cones will remain on the site even when nothing is done. Did we mention the toll roads? Yep. New Jersey also has the highest number of tolls in the United States. Argh.
Do You Need to Hire Movers?
Get free, zero-commitment quotes from pro contractors near you.
---
Related Questions
Are people from New Jersey really that mean?
New Jerseyans have a reputation for being rude and brash, but that doesn't necessarily mean that it's true. This state's locals have a tough, no-nonsense attitude that comes with the lifestyle here. The big issue that many others have with the state's behavior is the fact that our sense of humor happens to be a bit blunt or sarcastic.While New Jerseyans have a reputation for being unfriendly, this really isn't true. Or rather, it's only partly true. The truth is that New Jerseyans tend to be hard on the outside, soft on the inside. A lot like a crab.
What is the weather like in New Jersey?
The weather in New Jersey is generally bitter cold in the winter, then hot and humid in the summer. Due to the increase in global warming, New Jersey's weather has become fairly famous for having extreme weather. This includes both hurricanes and Nor'Easters. As a result of all this, many parts of the state have mandated evacuation routes.The extreme weather is a major problem for many people in and around the state. If you move here, it may be best to have both snowblowing equipment as well as good flood insurance.
Is New Jersey a diverse state?
New Jersey is currently one of the most diverse states in the nation. You can find people from almost every culture and every country here. With the high levels of diversity that you find in this state comes a very tolerant attitude. Racism and sexism are not common here, especially when you are talking about one of the state's cities. It's one of the reasons why so many people consider the state to be a true melting pot.
Related Articles

Ossiana Tepfenhart
Ossiana Tepfenhart is an expert writer, focusing on interior design and general home tips. Writing is her life, and it's what she does best. Her interests include art and real estate investments.
More by Ossiana Tepfenhart
Published June 18th, 2021 8:29 AM