9 Views
How Much Does It Cost To Ship A Bike?
August 26th, 2021 4:28 PM
Share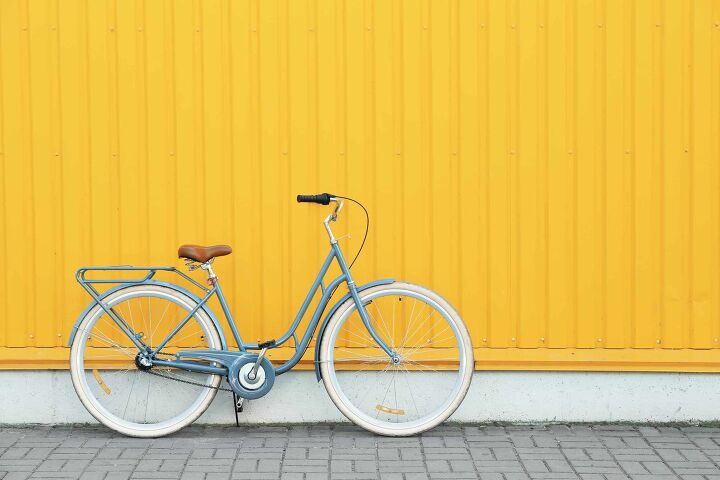 Whether you've entered into a race or want to go on a journey, bringing your bike with you is an option. People bring their beloved bikes all over the world. If this is something you're interested in, you may be wondering how much it will cost you.
The average cost to ship a bike is $150 within the United States. It costs $60 to ship a bike by train if it is under 100 pounds, and $85 to ship it by plane, and $105 through FedEx. You can ship a bike for an average of $135 through UPS.
In this guide, we will discuss the shipping options. We will also give some examples of prices to gauge your situation so you can estimate your costs correctly.
Cost To Ship A Bike
Average Price To Ship A Bike

Low

Typical Range

Average

High

$35

$50 – $250

$125

$1,000
The total price to ship a bike depends on several factors, such as:
Where you're shipping the bike
Which service you are shipping through
How you are going to pack the bike
Whether or not you choose express shipping
If you're planning to ship within the USA, you can expect to pay between $50 and $250. The lower end includes shorter distances and slower shipping. If you pay on the higher end, you will get professional packing as well as faster shipping over long distances.
Cost For Shipping By Company
The major carriers, such as UPS or FedEx, will do a perfectly good job of shipping your bike. However, shipping is only one step in the process. If you use one of these companies, you'll also need to work out how to disassemble and safely pack your bike.
Specialist Carriers
However, ShipBikes, BikeFlights, Sports Express, and others shave specific expertise in shipping bicycles. No matter which option you choose, the cost will be influenced by:
Your bike's dimensions
The distance
The service you choose
Benefits Of Using A Specialist Carrier
Services such as BikeFlights will assist you at each step of the shipping process. When you order their service, they can ship you a box that's the right size for your bike. To help you disassemble and pack correctly, they provide online resources, and they'll collect the bike from wherever you choose.
There's another advantage of using a specialist bike shipper. Due to their volume of business and knowledge of the market, they can most likely obtain lower rates from the major carriers. When you, as someone who rarely needs to use the service, calls UPS or FedEx, expect to pay the maximum undiscounted rate.
Shipping A Bike: Plane vs. Train
Shipping By Plane vs. Train

Method

Price

Plane

$30 – $300

Train

$40 – $80
Cost For Shipping A Bike On A Train
You can ship any standard bicycle or unicycle, securely boxed, via Amtrak Express. If you don't already have a box, they'll be on sale at the station. It's a good idea, though, to call in advance and check that they have one in stock.
Trains are one of the most cost-effective options, especially if you need to ship more than one box. You can expect to pay around $40 to $80 for the first 100 lbs. If your bike is over 100 lbs then you will be charged around 40 to 80 cents for each additional pound.
Cost For Shipping A Bike On A Plane
Bike-specific fees between $20- $150 are charged by the eight US airlines. Charges are sometimes applied on top of standard fees for bags, and oversize or overweight fees might also be added. The cost of traveling with your bike by air could range from $30 to $300 one way.
How Much Does It Cost To Ship A Bike Across The Country?
To ship a bike in a box, with a total weight of around 30 pounds, expect to pay between $50-$400. Of course, that's a broad price range. To illustrate why this is, we'll show you some examples of costs for shipping a bicycle from New York to San Francisco.
Using shipping companies (NY to SF)
FedEx: the cost can vary between $50 and $160. This price is exclusive of insurance, which is available for an extra fee.
UPS: will cost around to ship a bike $135.  Again, exclusive of insurance
Shipping a bike via bike shipping services (NY to SF)
ShipBikes: charge on average around $65, per bike, excluding disassembly and box.
BikeFlights: the typical cost to ship a bike is $60, excluding disassembly and box.
Sport Express: bike shipping costs start from $174, excluding disassembly and box.
Shipping Company Price Comparison Chart
Shipping A Bike From NY to CA

Company

Price

FedEx

$50 – $160

UPS

$135

ShipBikes

$65

BikeFlights

$60

Sport Express

$174
International Shipping Cost For Bike
Using major carriers such as DHL, FedEx, UPS, or USPS, shipping a bike internationally can cost in the range of $500 to $800 for a package of 40″ x 30″ x 12″. For a bike box of the same size, going to the same destination, a smaller company such as MyUS would typically charge $200-$250.
Prices will vary according to:
The departure point and destination
The speed of the delivery required
Whether it will be a door to door service or the bike will be picked up at a distribution point, etc.
What Is The Cheapest Way To Ship A Bike?
To ship a bike, FedEx Ground 3-Day is the cheapest option. It's possible for around $45 to ship a bike box, plus a bike and maybe 30lbs of luggage. This is great if you want to forgo the baggage fees if you are traveling to a far destination. It also avoids the hassle of keeping track of extra luggage at the airport or train station.
Where To Get A Bike Box
There are several ways to pack a bike for shipping. In this article, we won't go into the details of how you should pack. Instead, there are a number of points you should bear in mind when looking for a bike box.
The key thing is to make sure your bike is shipped in a box that is fit for shipping your bike. A generic box will not do the job reliably.
How To Source A Good Quality Bike Box?
There are several ways you can get a good quality bike box. You can order a bike box through BikeFlights. Their specific expertise is in shipping bikes, so you can trust that they'll provide the most appropriate box for your bike. They'll also take the time to deliver the box to your door.
Something else you can do is search online to buy a bike box. Amazon has plenty of options at different price points. Although, you'll most likely incur an additional shipping fee when ordering a bike box. Although, if it's a good quality box, then $10 is nothing compared having to purchase a brand new bike because of damage.
Disassembling The Bike
This is the next job. The whole bike doesn't need to be broken down, just enough to ensure it fits snugly into the box. You'll typically have to remove the front-end, take off the seat, and make sure that any points which could move in transit are secured.
While this isn't a 'How-to' guide on disassembly, here are a few hints to help you:
Make sure you have plenty of packing materials: padding, bubble wrap, and zip ties
Don't forget to include your bike tools
Detach the handlebars
Unfasten the front wheel
Remove both pedals
Make sure the bike is wrapped to avoid metal or carbon friction in the box
Fasten any moving parts, such as the back wheel or crank, with zip ties.
Be sure that everything is positioned to ensure that no pieces can scratch or damage another
If you hear anything rattling or metal-on-metal when the box is moved, open it up and sort out the problem.
It's not difficult to do it yourself, providing you have the right tools and basic knowledge of the bike. But if you're not sure, take it to a bike shop and ask for help.
Receiving The Bike
There are a few different options as to how you can receive your bike. If you're shipping your bike to use in the race-of-a-lifetime, it's just not worth trying to cut costs at this point. We suggest that you have your bike received by a bike shop. Then it can be re-assembled while you're on your way and will be ready by the time you arrive. This can cost an additional $40 to $120.
On the other hand, if you're going to be at the destination for weeks or months, the bike can be shipped directly to your second home or vacation condo. In this case, the golden rule is to remember to have the tools you'll need for re-assembly with you and ready for when it arrives.
What Mistakes Do People Make?
The most common mistake people make when shipping their bikes is that they don't pack it properly. It is essential to pack it properly so that your bike is safe during shipping. For example, you need to make sure you protect your wheel axle so that it does not dent or sustain significant damage. You can do this by adding padding around the area.
People also don't allow enough time to ship their bikes. While the weather may be beautiful at your destination, the same cannot be said through the regions your package needs to travel. It's important to allow adequate time for shipping to ensure that your bike arrives in the same condition in which it left.
---
Related Questions
What is the best way to ship a bicycle?
Suppose you prefer not to go with a bike shipping service, head straight to FedEx or UPS, who will offer different prices for bike shipping. FedEx tends to be the most economical option, and it also offers door-to-door collection and delivery.
Can I ship my bike to Europe for a biking trip?
Yes, you can ship a bike to anywhere in Europe. Certain shipping companies need your bike to be dismantled. In this case, don't forget to take all the tools you'll need to re-assemble the bike.
Can a bike fit in a suitcase?
Personally, I've never had to pay a bike charge. As long as your frame can fit inside a standard-sized box, there's no need to worry about it. However, as you should expect it to be opened, make sure you pack it appropriately. It's perfectly possible for most bikes to fit inside a big suitcase.

Heather Robbins
Heather is a passionate writer who loves anything DIY. Growing up, she learned everything from home repairs to design, and wants to share her tips with you. When she's not writing, she's usually hiking or searching for her next DIY project.
More by Heather Robbins
Published September 29th, 2020 11:21 AM