21 Views
10 Best & Safest Places To Live In Oregon
April 24th, 2021 4:11 PM
Share
We're committed to finding, researching, and recommending the best products. We earn commissions from purchases you make using links in our articles. Learn more here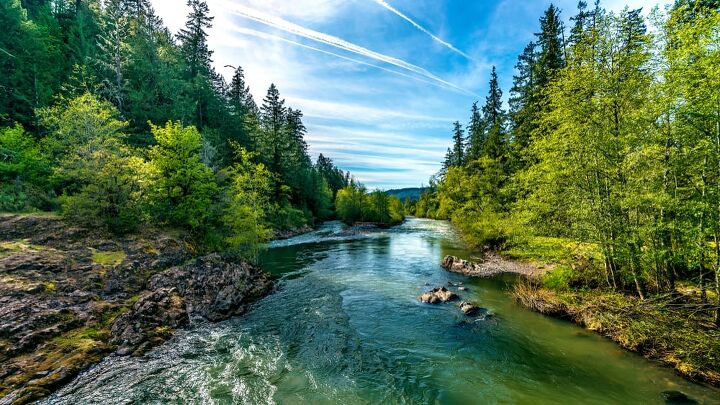 Oregon, located in the majestic Pacific Northwest, bordering Nevada, Washington, Idaho, and California is becoming more and more popular among people wanting to relocate. And with the beauty and other good things the state has to offer, this is not surprising.
While some native Oregonians are heard complaining about folks moving in from out-of-state, you can't really blame them for wanting to live there. After all, being an Oregonian is not about where you were born. It's more about why you choose to live there.
Do You Need to Hire Movers?
Get free, zero-commitment quotes from pro contractors near you.
Top 10 Best Places to Live in Oregon
| | | | |
| --- | --- | --- | --- |
| Rank | Location | Population | Crime Rate vs. Nat. Avg. |
| 1 | West Linn | 26,242 | 63% lower |
| 2 | Lake Oswego | 38,065 | 49% lower |
| 3 | Raleigh Hills | 6,046 | 61% lower |
| 4 | West Haven-Sylvan | 8,131 | 58% lower |
| 5 | Cedar Mill | 15,993 | 51% lower |
| 6 | Garden Home-Whitford | 6,291 | 47% lower |
| 7 | Oak Hills | 11,678 | 28% lower |
| 8 | Sherwood | 18,965 | 54% lower |
| 9 | Rockcreek | 9,384 | 32% lower |
| 10 | Silverton | 9,585 | 9% lower |
If you are one of these people wanting to live the Oregon life, check this list of the best places to live in The Beaver State. To come up with this list, the cost of living, salary, safety, amenities, convenience, and education are all considered.
1. West Linn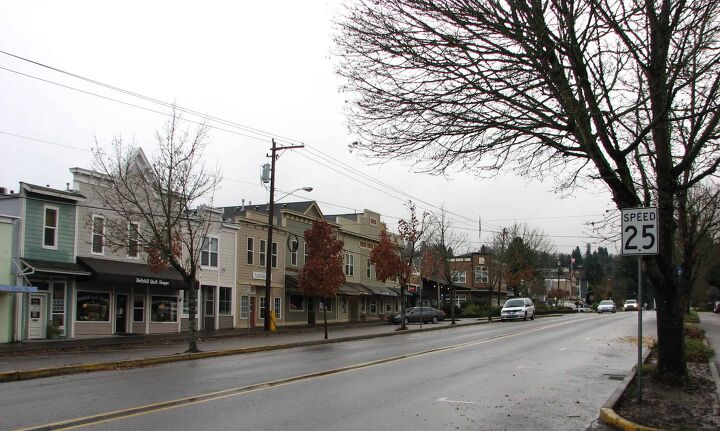 Median Household Income: $92,342
Median Home Price: $578,239
Average Rental Rate: $1,254
A city in Clackamas County, West Linn is an affluent southern suburb in the Portland metropolitan area. West Linn has a history of early development, thanks to harvest energy from nearby Willamette Falls.
This is a beautiful city with a close-knit community. You'll notice how friendly people are and how they are willing to engage in fun conversation.
While it's a city, it's small enough for residents to know each other but big enough to have everything you might need. This location also has great access to Tualatin and Downtown Lake Oswego and other interesting destinations.
If you have kids in your family, you'll be happy to know that West Linn has good public schools nearby that actually care about their students. Unfortunately, there's no nightlife, but it helps the place be safe and family-friendly.
2. Lake Oswego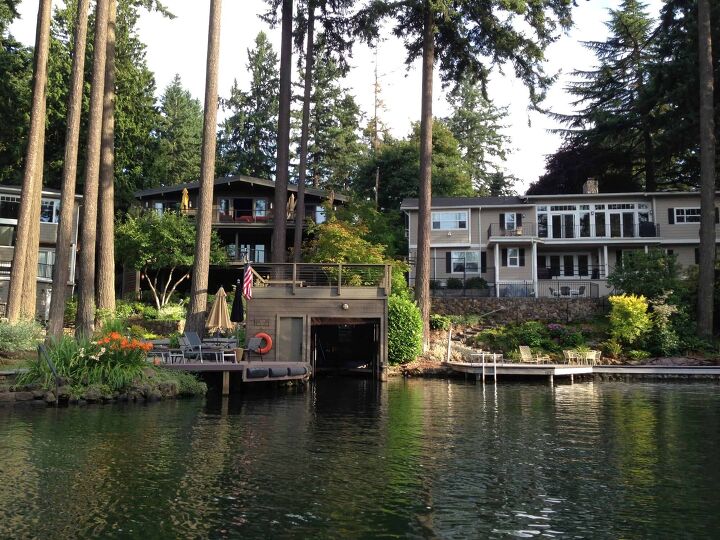 Median Household Income: $100,461
Median Home Price: $673,396
Average Rental Rate: $1,326
Another great place for the family is Lake Oswego, a city in Clackamas County with small portions extending into neighboring Multnomah and Washington counties. This city sits about 8 miles south of Portland and surrounding the 405-acre Oswego Lake.
What makes it family-friendly is mainly its excellent education, kind and friendly community, and different activities open for everyone to enjoy. There's just something for everyone of any age!
Lake Oswego is completely surrounded by the beautiful Oswego Lake – a 420-acre lake available to residents for boating, swimming, fishing, and other watersports activities. And even for just sightseeing, the lake is truly breathtaking.
3. Raleigh Hills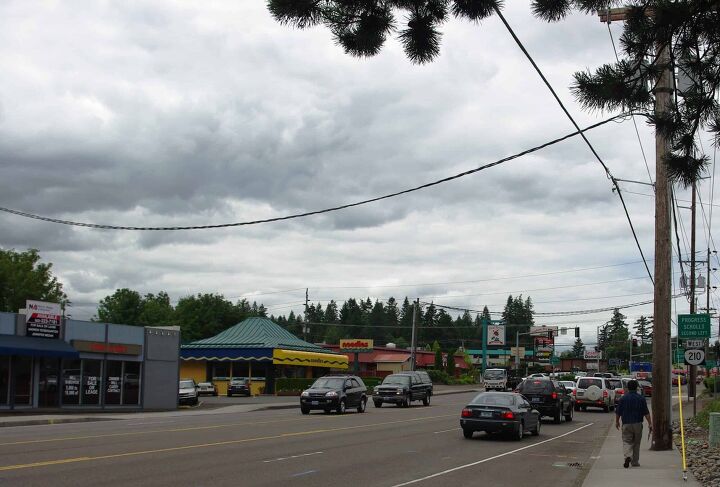 Median Household Income: $83,300
Median Home Price: $744,955
Average Rental Rate: $1,250
Raleigh Hills is a census-designated place and neighborhood within the metropolitan area of Portland. It's seated in the southwest hills in Washington County, with West Slope to the north, Beaverton to the west, and Progress and Garden Home to the south.
This place is quiet despite being close to downtown Portland. It's a family-friendly well-kept suburb that offers a lot of activities for children like parks and libraries. There are also great schools.
Raleigh Hills is a nice green area with flat walkable streets. So, if you want to keep active, you'll love this place for its walkability and safety. You'll also enjoy a great assortment of restaurants in the area, no matter what your palette decides.
4. West Haven-Sylvan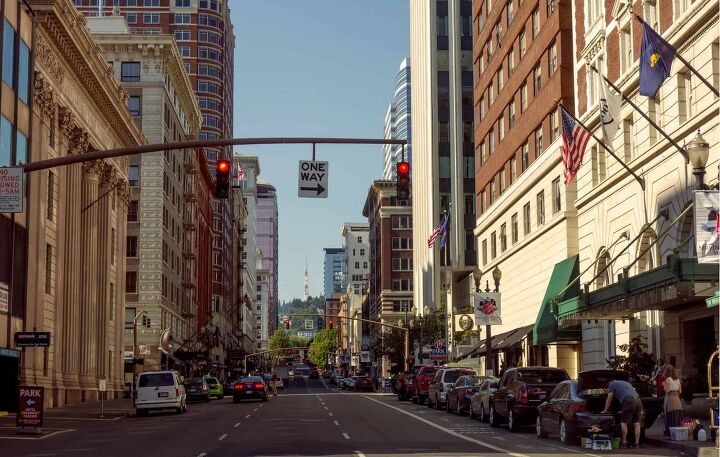 Median Household Income: $116,723
Median Home Price: $436,053
Average Rental Rate: $1,249
West Haven-Sylvan is another census-designated place in Washington County, north of U.S. Route 26. And it's also another place in Oregon that is a great place to live.
Even though there are many different types of businesses located nearby downtown, you'll find no bars, restaurants, or coffee shops in this area. This area is mainly residential, which makes it perfect for those who are raising a family.
However, there are businesses of any kind located on the outskirts of the neighborhood. This is also a walkable place – seeing people walking their baby or dogs and joggers is a common sight in this area.
While parks here are limited, there's one that is dominating it – the Washington Park that consists of over 410 acres and about 15 miles of hiking trails. This is where you'll find Portland's Hoyt Arboretum, whose 188 acres comprise nearly half of Washington Park.
5. Cedar Mill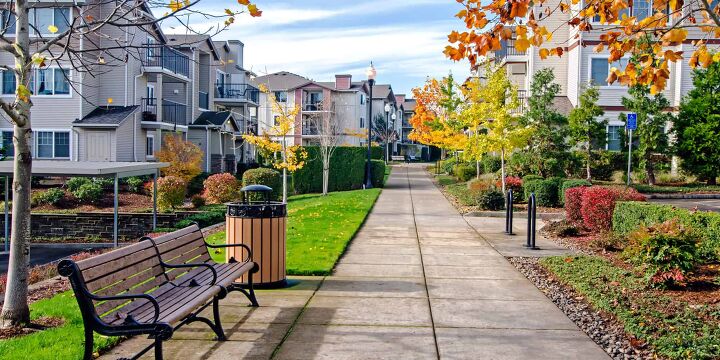 Median Household Income: $129,526
Median Home Price: $596,400
Average Rental Rate: $1,195
Cedar Mill is next on our list. This is also a suburb within the Portland Metro area with different shops and franchises and locally-owned restaurants.
One of the best things about this area is that you'll see bike lanes almost everywhere and places of interest are within walkable distance. Even though the weather remains rather wet, dull, and gloomy during the fall, winter, and part of springtime, the temperature may reach up to 90°F throughout the summer!
If you need to live near Portland, this is one of the best areas you can find. Many families fall in love with its charm, location, and abundance of attractions forests, ponds, hiking trails, rivers, and night scenes.
Additionally, it's located just an hour away from the coastal area and about an hour and a half from Mt. Hood. All in all, it's a great town to call your home.
6. Garden Home-Whitford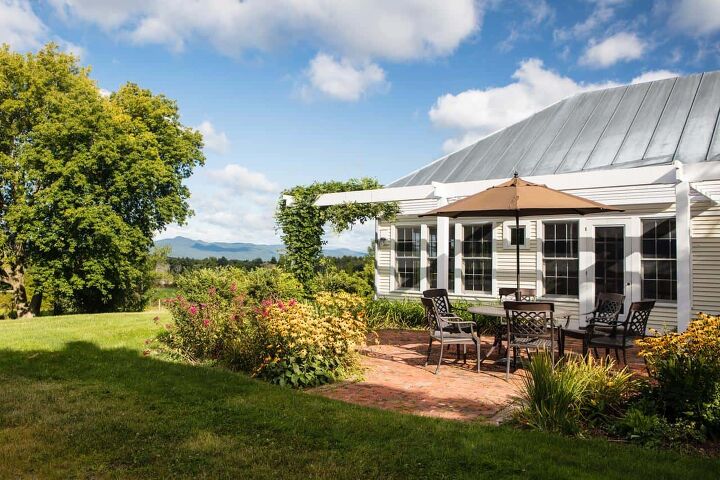 Median Household Income: $93,778
Median Home Price: $565,000
Average Rental Rate: $1,242
Garden Home-Whitford is a census-designated place that covers the neighborhoods of Garden Home and the smaller Whitford area in Washington County. They're located in the southwest hills of Portland, close to Beaverton.
Garden Home-Whitford boasts a calm environment, which makes it so appealing to people who love spending time outdoors. There are public green spaces that are especially well-spread out.
This place offers so many things to explore and getting to some of the main locations within the Portland metropolitan area is so easy. If you're looking for a peaceful and quiet neighborhood to live in, it shouldn't be hard to find it here.
7. Oak Hills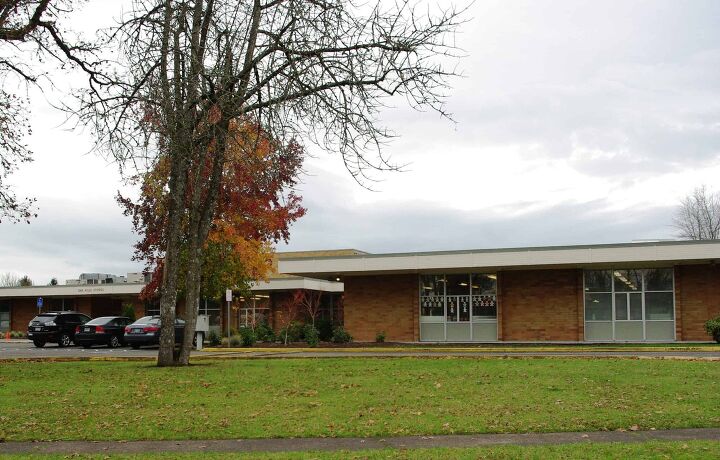 Median Household Income: $90,197
Median Home Price: $504,443
Average Rental Rate: $1,342
Oak Hills is another great option for people looking for a family-friendly place to live in Oregon. This place an extremely safe area with a tightly knit community.
Oaks Hills has a community organization that makes it easier for newcomers to adjust and fit in their new home. However, this area is slightly more expensive than the state's median cost of living, and monthly payment is collected that go towards the facilities.
But then again, you're likely to find those fees worth it. There are community events that take place frequently that often involve guest speakers. The facilities available in this area are great – it's only a matter of whether or not you can afford them. However, expect to share free facilities like the parks, walk trails, and basketball and tennis courts with many residents.
All in all, this area is great and surely worth checking out, especially if safety and entertainment are your top priority.
8. Sherwood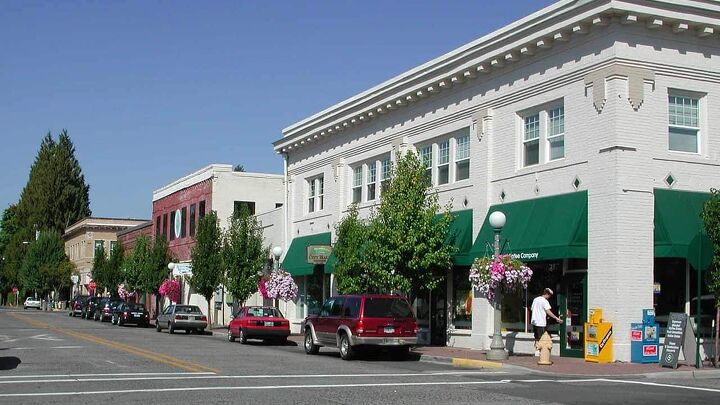 Median Household Income: $103,592
Median Home Price: $479,795
Average Rental Rate: $1,309
Sherwood is a city located in the southeast corner of the county. It is mostly a residential community in the Tualatin Valley, southwest of Portland.
What makes this place an amazing place to live is its beauty and people. Although there's not much diversity within the community, you'll find that people are generally very accepting of the different views and values of others.
This is place is also very convenient. Many local stores, restaurants, and coffee shops are located right next to one another t. It surely is perfect for families looking for a safe, community-centered location.
9. Rockcreek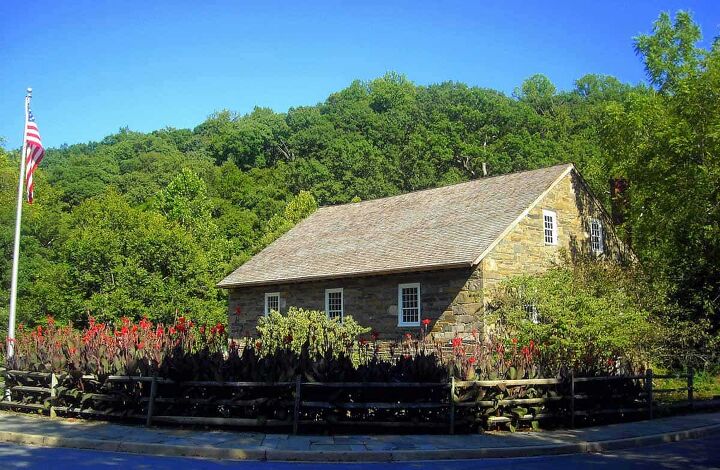 Median Household Income: $85,625
Median Home Price: $458,700
Average Rental Rate: $458,700
Rockcreek is a census-designated place located in Northwest Oregon along the Oregon-Washington and Columbia River border. It's named for the Rock Creek neighborhood in the area
Rockcreek is a lovely place to live for its beautiful features and safety. However, the only thing many people don't like about this place is the constant rain, which makes the sky dull and gray.
But if this is something that doesn't bother you, then you'll be so happy to live here. This is especially true if you love the outdoors. The area offers a lot of camping grounds, hiking, walking, and bike trails, and of course, the coastal area.
10. Silverton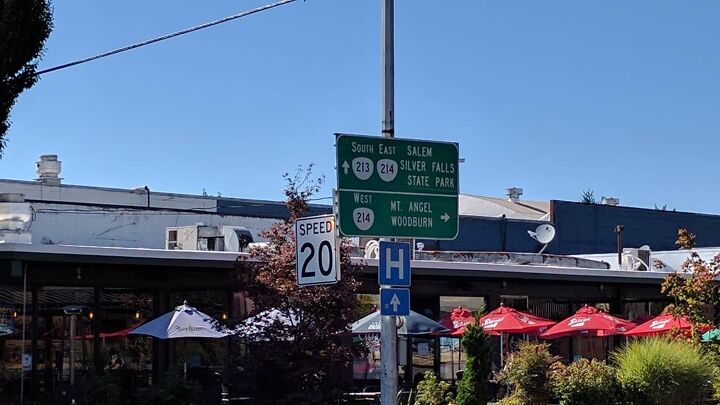 Median Household Income: $63,810
Median Home Price: $364,487
Average Rental Rate: $1,056
Last but certainly not least the beautiful city of Silverton. Silverton is located in Marion County and situated along the 45th parallel about 12 miles northeast of Salem, in the eastern margins of the expansive alluvial plain of the Willamette Valley.
This offers a lot of fun outdoor activities and community events everyone would surely enjoy. It also offers a strong sense of community that will make you feel at home right away when you move here.
Aside from the beautiful nature, another thing you will love about Silverton is the historical downtown and its plentiful of shops, bars, and restaurants. This surely must be on your list when looking for the best places to live in Oregon.
Is it Safe to Live in Oregon?
The violent crime rate in Oregon is lower than the national average – Oregon has 2.9 incidents per 1,000 people while the national average has 3.7. This makes Oregon one of the safest states in the country.
However, the Beaver State doesn't do that well in terms of property crime. The property crime in the state happens at a rate of 28.9 incidents per 1,000, while the national average has 22.0.
Below is a rundown comparison of crimes in Oregon and the US national average.
| | | |
| --- | --- | --- |
| Crime | Oregon (per 1000 persons) | National Average (per 1000 persons) |
| Murder | 0.02 | 0.05 |
| Rape | 0.47 | 0.43 |
| Robbery | 0.61 | 0.86 |
| Assault | 1.76 | 2.47 |
| Burglary | 3.89 | 3.76 |
| Theft | 21.10 | 15.95 |
| Motor Vehicle Theft | 3.95 | 2.29 |
| Total Crime Rate per 1000 People | 31.80 | 41.29 |
What Are the Safest Cities in Oregon?
On the national level, Oregon boasts 3 of the 500 safest cities in the country. Below is the list of the safest cities in Oregon based on crime rates for assault, murder, rape, burglary, and other crime statistics.
Rank

City

Population

Total Crime Rate
Per 100,000 Inhabitants

1

Junction City

5,935

540

2

Brookings

6,506

815

3

Umatilla

7,026

826

4

Scappoose

7,005

1,042

5

Canby

17,395

1,150

6

Sherwood

19,486

1,196

7

Lake Oswego

38,860

1,228

8

Beaverton

97,907

1,569

9

Newberg

26,105

1,823

10

Sandy

10,855

1,824
What is the Worst Place to Live in Oregon?
Unfortunately, the Beaver State is not all friendly neighborhoods and safe streets – it also has its fair share of crime-ridden cities. Whether you're planning to move or visit Oregon, here are the cities you must watch out for.
Rank

City

Population

Total Crime Rate
Per 100,000 Inhabitants

1

Seaside

6,556

7,672

2

Medford

80,794

7,544

3

Ontario

10,925

6,965

4

Roseburg

22,159

6,277

5

Lincoln City

8,588

5,659

6

Portland

642,129

5,646

7

Grants Pass

37,317

5,643

8

Springfield

61,164

5,135

9

Florence

8,685

4,916

10

Astoria

9,655

4,827
Is Living in Oregon Expensive?
The cost of living in Oregon is high, especially if you are in bigger cities like Portland and Springfield. But there are places, of course, that are cheaper than the others.
The Cost of Living in Oregon
Now, let's look deeper at the cost of living in Oregon. This data is based on a US average of 100. An amount lower than 100 means Oregon is cheaper compared to the US average. A cost of living index of more than 100 means more expensive than the national average.
The cost of living in Oregon is 113.1
The median home price in Washington is $344,200
| | | |
| --- | --- | --- |
| Cost of Living | Oregon | United States |
| Grocery | 100.4 | 100 |
| Health | 88 | 100 |
| Housing (Median Home Price) | 148.9 ($344,200) | 100 ($231,200) |
| Utilities | 81 | 100 |
| Transportation | 107.1 | 100 |
| Miscellaneous | 97.6 | 100 |
| Overall | 113.1 | 100 |
Cheapest Places to Live in Oregon?
It's not easy to find affordable housing in Oregon but it's absolutely possible. And while housing prices continue to rebound and general goods and services continue to go up, finding the cheaper places in Oregon is not easy. So, to make it easier for you, here is a list of the cheapest places to live in the state.
| | | | |
| --- | --- | --- | --- |
| Rank | Location | Median Household Income | Median Home Price |
| 1 | Milton-Freewater | $41,354 | $203,778 |
| 2 | Umatilla | $51,887 | $218,737 |
| 3 | Ontario | $34,940 | $163,821 |
| 4 | Baker City | $35,963 | $153,832 |
| 5 | Pendleton | $45,930 | $221,912 |
| 6 | Hermiston | $46,655 | $246,472 |
| 7 | La Grande | $41,422 | $193,463 |
| 8 | Altamont | $37,559 | $173,400 |
| 9 | Klamath Falls | $39,738 | $203,580 |
| 10 | Madras | $40,631 | $189,272 |
Do You Need to Hire Movers?
Get free, zero-commitment quotes from pro contractors near you.
Final Thoughts
The state of Oregon is truly a gem with a rich history and beautiful sceneries. Its incredible weather and breathtaking landscape offer anyone living here a level of quality of life that's not easy to find somewhere else.
Hopefully, this article has helped you decide the best places to consider when living in Oregon. If you have any other questions about this topic, don't hesitate to ask us in the comment section below!
Cyril Balahadia
Coming from a family of woodcarvers, Cyril has always been fascinated with wooden interiors and home decorating. While she followed the path of writing as her career, her interests in home improvements still remain.
More by Cyril Balahadia
Published January 1st, 2021 6:00 PM