527 Views
3 Story Townhouse Floor Plans
October 23rd, 2021 2:59 PM
Share
We're committed to finding, researching, and recommending the best products. We earn commissions from purchases you make using links in our articles. Learn more here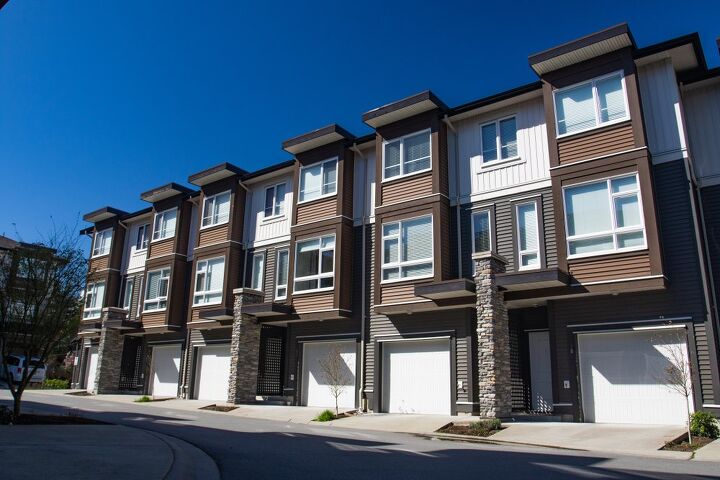 When it comes to a home, there is no one-size-fits-all. Homes come in different shapes and sizes, specifically townhomes. When you're ready to purchase a three-story townhouse, use this as a guide to choose the best floor plan for you.
There are several different styles of three-story townhouses. Split-level, side split-level, back-split level, standard split-level, stacked split-level, and hybrid are common styles of three-story townhouses. Townhouses average between 1,500 and 1,700 square feet, but some can be more than 2,000 square feet.
What Is A Townhouse?
A townhouse is a dwelling owned by an individual that shares at least one wall with another unit. Each townhouse has its own entrance from the street. They typically make use of vertical space with multiple stories, saving horizontal space by sitting next to other townhouses.
Townhouses are most popular in bigger cities where space is limited. They vary in terms of how many units are in one building. They are more affordable than traditional single-family homes but offer less privacy and less freedom to change the exterior.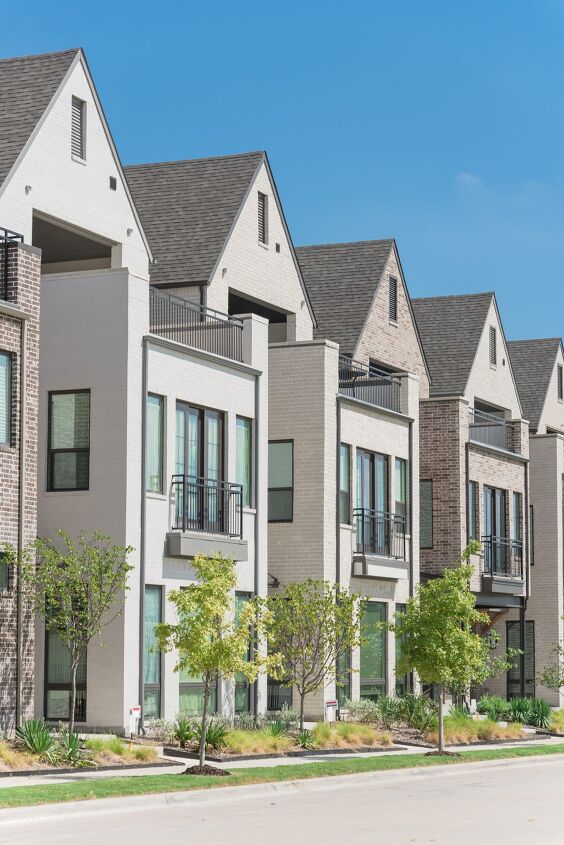 What's The Average Size Of A Townhouse?
Townhouses are usually smaller than typical single-family homes. They range in size from 750 square feet to 2,000 square feet. Most townhouses are 1,500 to 1,700 square feet, not including a finished basement that some townhouses have.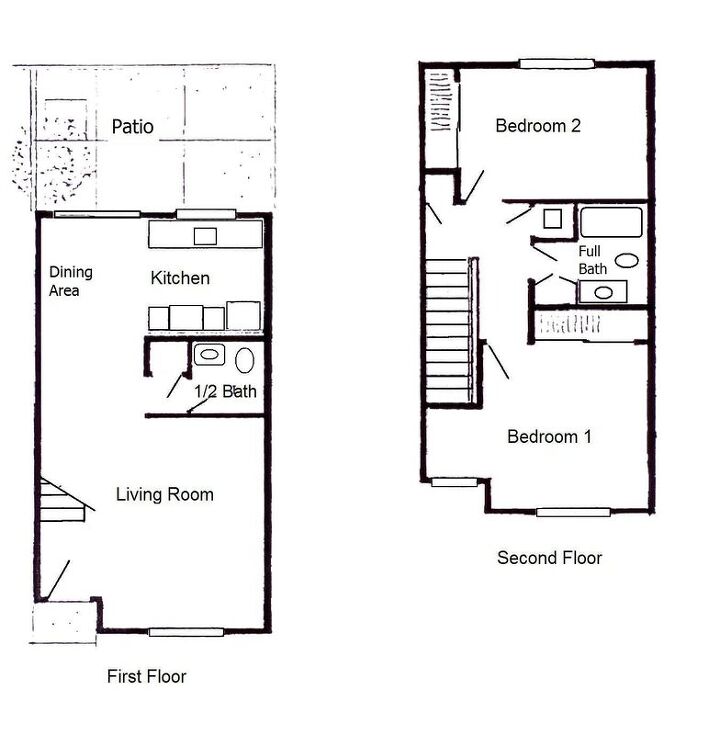 Townhouses are available in one, two, three, or more stories. The style of townhouse you purchase will determine how many stories your townhouse is. Some townhouses feature basements, while others feature attics or roof-top patios.
Types of Three-Story Townhouses
Traditional townhomes are typically two stories and have a basement. There are also three-story townhouses, and similar to a traditional townhome, they share side walls and have attached garages. However, unlike traditional townhouses, the main living space usually takes up the entire second level, and they don't have basements.
There are several different types of three-story townhouses.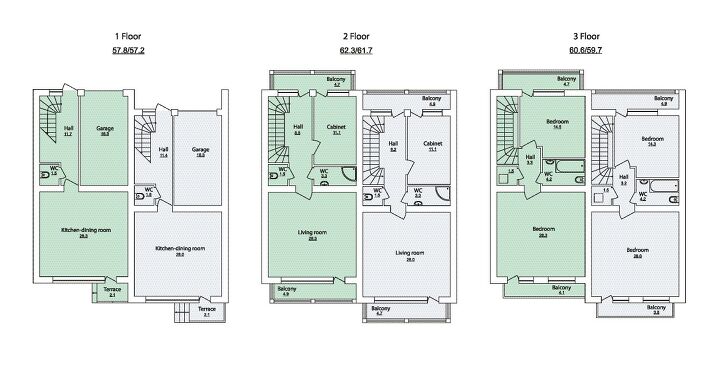 Split Level Townhouse
A split-level townhouse is different from a traditional townhouse because it has multiple floors connected by short flights of stairs. These are also called tri-level houses because there are three levels. These three-story townhouses have low-pitched roofs, attached garages, large living areas, and multiple attics with storage space.
Side Split Level Townhouse
A side-split level townhouse separates the bedrooms from the living space without needing a full flight of stairs. The levels are visible from the front of the home. This is the most common style three-story townhouse.
Usually, the house is divided with the garage on one side of the house with bedrooms above the garage. The living area is on the opposite side of the house.
Back Split Level Townhouse
A back split-level townhouse is similar to a side split-level townhouse, but there are differences on the outside. From the front of the house, only one level is visible. From the back of the house, the other two stories are visible.
Standard Split Level Townhouse
A standard split-level townhouse can have two or more levels, but three stories are most common. The entrance is on the ground level, and then stairs lead up to the other levels.
Typically the bottom level is the garage, and the middle level has the kitchen and living area. Finally, the top level houses the bedrooms and bathrooms.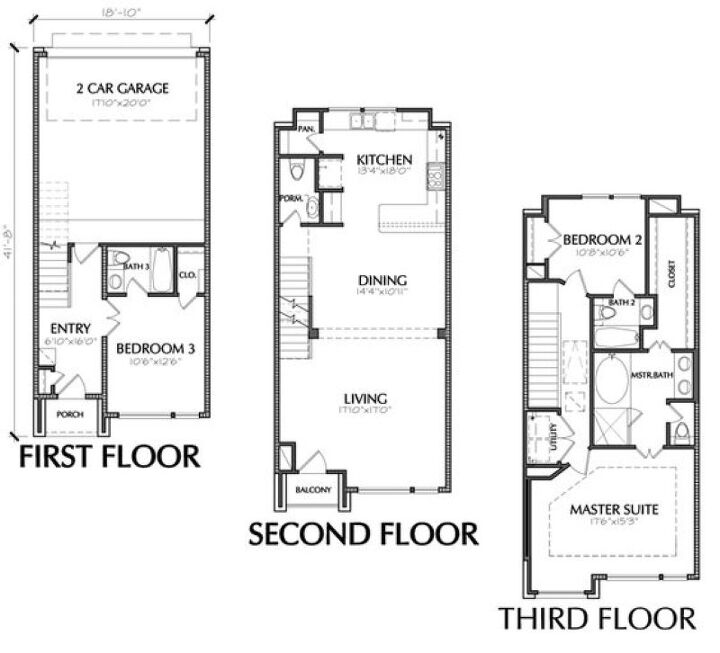 Stacked Split Level Townhouse
Stacked townhouses are less common and usually found in populated areas as well as distant suburbs. They are similar to traditional townhouses, but they are stacked vertically instead of next to each other horizontally.
A stacked split-level townhouse is known for having three or more stories. The most common stacked split-level townhouses have four to five floors. There is an entrance at the ground level between the bottom and middle-level floors.
The stacked split-level townhouse is structured to have a basement and living area on the bottom level. The kitchen and dining room are on the second level, or entrance level.
The bedrooms are on the third through fifth levels stacked on top. Garages in these style of townhouses typically open to an alley behind the building.
Hybrid Townhouse
A hybrid-style townhouse has a living room located at the back of the townhouse with a 1.5 story ceiling. The bottom level is usually a basement. The dining room overlooks the living room.
Pros And Cons Of Living In A Townhouse
Like all types of homes, there are pros and cons to living in a townhouse
Advantages Of Living In A Townhouse
The first advantage of living in a townhouse is cost. Because you share walls, the footprint is smaller, so townhouses are less expensive than single-family homes. Many townhouses also have access to a small outdoor space, patio, or private garage.
Another benefit is that townhouses require less maintenance. If you have a homeowners association, they typically take care of any maintenance on the property. Furthermore, townhouses often have amenities included, such as a pool or clubhouse.
Disadvantages Of Living In A Townhouse
Homeowners associations can be a benefit, but they can also be a disadvantage due to the restrictions put in place. The association typically has rules about what colors you can paint your house and other exterior features. Homeowners associations also have monthly fees that you'll need to factor into your budget.
Because you're so close to your neighbors, you may have to deal with more noise than you would in a single-family home. Townhouses also feature multiple floors, which may not be suitable for everyone. For example, townhouses aren't always appropriate for seniors or those who struggle with stairs.
Other Types Of Townhomes
In addition to traditional townhouses and three-story townhouses, there are other styles of townhomes that may appeal to you.
Urban Townhouse
Urban townhouses are similar to traditional-style townhouses but have a more contemporary style and layout. Urban townhouses are usually larger and have more open floor plans. The exterior of urban townhouses features unique styles, different from traditional-style townhouses that complement the neighborhood.
These townhouses tend to be more expensive due to their striking exteriors and layouts. On average, these townhouses range from $135 to $150 per square foot.
Bungalow Loft Townhouse
Bungalow lofts look like a one-story townhouse from the outside, but they feature a second-floor loft on the inside. The floorplan features a master bedroom on the bottom level and the living space and extra bedrooms on the second level.
Back-to-Back Townhouse
A back-to-back townhouse shares side walls and a back wall with another townhouse. This can improve affordability because there is no backyard but still allows homeowners to have their own space.
These townhouses have one to two-car garages, two to three bedrooms, and an open living space. They range in size from 1,390 to 1,600 square feet.
Live-Work Townhouse
A live-work townhouse is a relatively new style of townhouse. These homes feature a main floor, specifically for a workspace. The upper floors are for the main living areas.
These townhouses are especially popular for homeowners who run a business out of their homes.
---
Related Questions
What's the difference between a townhouse and a condo?
Townhouses and condos are similar to each other because they are both shared spaces with an association that governs the shared areas. However, there are significant differences between the two. In a condo, you are responsible for the interior while the condo association maintains the exterior. In a townhouse, you are responsible for the interior and exterior of your home. The homeowner's association maintains the communal areas of the townhouse. Additionally, townhouses offer more privacy than condos. Usually, you only have neighbors on either side instead of above or below you. Condos have higher association fees than townhouses because of the upkeep, but their costs are similar. 
What's the difference between a split-level and a bi-level townhome?
Often people mistake split-level homes and bi-level homes, but there are major differences between the two styles of homes. Split-level homes have three levels separated by short flights of stairs. Bi-level homes, or raised ranch houses, have two levels that can be reached at the entrance between the two floors. A bi-level home usually is half underground, but it does have windows. This floor usually has bedrooms, a laundry room, and a bathroom. The upper level has a living area, dining room, and kitchen on one side and more bedrooms and bathrooms on the other side.
What's the average cost to build a townhome?
Townhouses are an excellent option for those who want a smaller home but with the same style as a single-family home. Furthermore, townhouses cost less to build than single-family homes but offer many of the same benefits. Townhouses also have a unique style and layout that enable people to build them in smaller areas. Townhouses come in several styles and sizes that range in price. The average price to build a single townhouse is $111,000 to $222,000. Most people pay $166,500 for a 1,500 square foot traditional-style townhouse. On the lower side, a 750-square foot townhouse can cost $77,250. On the higher side, a 2,500-square foot townhouse in an urban area can cost $312,500.
Related Guides

Stacy Randall
Stacy Randall is a wife, mother, and freelance writer from NOLA that has always had a love for DIY projects, home organization, and making spaces beautiful. Together with her husband, she has been spending the last several years lovingly renovating her grandparent's former home, making it their own and learning a lot about life along the way.
More by Stacy Randall
Published August 27th, 2021 2:18 PM