33 Views
Is Luna Pearl Granite Outdated? (Find Out Now!)
November 30th, 2021 4:32 PM
Share
We're committed to finding, researching, and recommending the best products. We earn commissions from purchases you make using links in our articles. Learn more here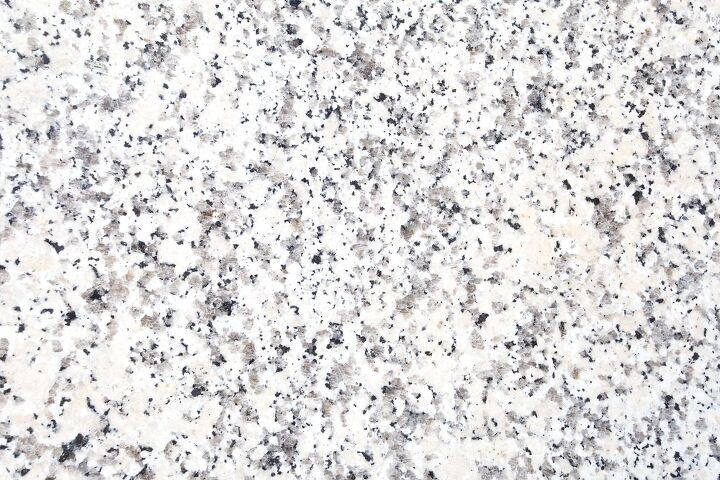 Starting back in the 1990s, granite became a highly popular material for both bathrooms and kitchens. More and more granite countertops and sinks became the norm and with good reason. Granite has a unique aesthetic to it that stands out from a mile away.
For Luna Pearl granite, in particular, the question has become whether or not it is going out of style. Granite in general, not just Luna Pearl granite, is still very much in style. There is the argument to be made that granite, in general, will not go out of style because it has that classic, timeless look that will be popular for a long time to come. That includes Luna Pearl granite and other variations.
Do You Need Countertop Installers?
Get free, zero-commitment quotes from pro contractors near you.
What is Luna Pearl Granite?
When we think of granite countertops, we tend to think of those lines and curves of dark on light. But that is not universal when it comes to the stylistic aspect of granite countertops. There is another style that is more a series of colored dots than anything else.
And that is what Luna Pearl granite is. It is a series of whites, greys, and blacks in speckles and dots all across the countertop. There are plenty of different variations despite the relative similarity of the hues that go into its design.
Why Do Some People Think That Granite is Going Out of Style?
The greater question is not so much whether Luna Pearl granite is going out of style, but whether granite at large is going that way. The simple answer is that granite is not going out of style for a long, long time.
While there were initial questions about its longevity as it became more popular, it has stood up to the test of time. Even better, granite is generally very low-maintenance and quite easy to clean. That's ignoring the obviously beautiful aesthetic that granite brings to the table.
There have been some contenders that have emerged of late, most notably quartz and marble countertops. Though they offer their own benefits, there is little doubt that granite will remain a force for a long time to come.
Professionals Say That it is Outdated
This might not matter to some as it all comes down to personal style and preference. But in the professional community, Luna Pearl granite is considered to be outdated. Not only that, but it is seen as the "low end" product among granite products.
Combined with the rising popularity of quartz, Luna Pearl granite has become almost the forgotten step-child of the granite community. That's not to say that you will be embarrassed using it or anything; it still offers a great aesthetic and the benefits of granite. It just might not be really high on the list of preferable options as far as granite goes.
Why You Would Choose Luna Pearl Granite
While it has been classified as outdated, that doesn't mean that having Luna Pearl granite is exactly a faux pas. Stylistic choices will often times come down to two things: personal taste and budgetary restrictions. The latter will always win out.
Luna Pearl granite is great for those who want that high-quality granite look, elegant design, and durability but at a manageable price point. For larger projects, like a kitchen countertop, cost will definitely come into play. It is also one of those materials that doesn't need to be seen in person to get the full aesthetic.
If anything, think of Luna Pearl as the most consistently solid member of the granite community. It is what it is, with little variation, but it is durable as they come. If you are a big fan of blacks, whites, and greys, you can't go wrong with Luna Pearl granite.
What Does Luna Pearl Granite Cost?
When choosing a countertop material, it will always be delineated per square foot. For those who want to get an elegant look on a budget, this is where Luna Pearl granite really shines. There are a few factors to consider like location and vendor.
That said, you can typically find Luna Pearl granite for around $40-$50 per square foot. The best part about it is that it can be used for both residential and commercial purposes as well as on backsplashes, walls, and for either bathroom or kitchen countertops.
Best Color Choices with Luna Pearl Granite
Looking for the best colors to pair up with your Luna Pearl granite countertops? The choices will be limited as granite, in general, does not have a wide array of color choices at its disposal. For Luna Pearl granite, it is basically down to whites, greys, and blacks.
White cabinets are without a doubt the most popular choice for Luna Pearl granite countertops. You could also opt to go with greys and blacks or even a dark wood stain for mahogany cabinets. Oak cherry cabinets can work but they are generally considered to be less desirable.
The key is to interchange light and dark tones throughout the room. Adding in gold accents can also provide a little pop of color that won't feel overwhelming in all of the neutral hues.
Why Granite in General has Lost Popularity
You may hear from contractors or those in the design industry that granite, in general, has started to fade. That is what happens to any style that becomes popular. Eventually, it gets into the big box stores. Everyone has it then and it loses its uniqueness and sense of luxury.
But the real reason why granite is being replaced is that the traditionally dark colors are being replaced with warmer kitchens that prefer light. Quartz in particular offers "warmer" colors, giving it more options than granite.
Avoiding the Outdated Feel
There are a few things to consider if you already have granite countertops and feel that they may be outdated. For starters, it doesn't matter if you enjoy them and have no plans to sell your home anytime in the near future. What you like is what you like.
To give them a little bit of an update, you can paint the cabinets beneath them. Painting the cabinets is a great way to update the look without having to replace the cabinets or the countertop. Just choose the coolest, lightest color that you can to match up with your granite countertops.
Granite vs. Quartz Countertops
So, in this piece and elsewhere, the theme is that quartz is a preferable choice to granite. But while one may be seemingly going out of style, that does not mean that it is a slam dunk to make the switch to quartz countertops.
The advantage for quartz is that it is slightly less expensive and comes in a wider array of colors than granite. For homeowners, that can be more than enough to go with quartz rather than granite. Quartz is also manmade, which makes it look a little cleaner than granite in terms of edges and angles.
Granite, however, has a unique one-of-a-kind look. They are also easier to refurbish later on down the line. Think of granite countertops as an investment. You can make changes to them as you go but they will be there for you through thick and thin.
Do You Need Countertop Installers?
Get free, zero-commitment quotes from pro contractors near you.
Will Granite Ever Be Back In Style?
The design and remodeling world are cyclical in a lot of ways. Designs and trends that were popular 30 or 40 years ago have come, gone, and come back again in terms of popularity. For granite, it is likely that when public taste swings from warmer colors, it could come back towards granite.
Cheaper, blotchy-grade granites may not come back. But by then, there may be improvements or changes in granite that make it look and feel completely different from how it is now. Quartz will likely stay in style due to its versatility and cost, however.

Ryan Womeldorf
Ryan Womeldorf has more than a decade of experience writing. He loves to blog about construction, plumbing, and other home topics. Ryan also loves hockey and a lifelong Buffalo sports fan.
More by Ryan Womeldorf
Published October 22nd, 2021 7:53 PM